A 'Sleep Journey' has been introduced at the One&Only Reethi Rah, the ultra-luxury, all-villa resort set on one of the Maldives' largest private islands.
The resort's 90-minute experience begins with a Sleep Ritual assessment, where an experienced Sleep Trainer will discover the guest's current sleeping patterns and develop a tailored Sleep Journey addressing the personal needs of each individual. The trainer will introduce the guest to sleep meditation and guide them through breathing and visualisation techniques to help relax the mind and release physical or emotional anxieties. The feet are then massaged to help rebalance and ground, before a therapeutic massage is continued up through the body.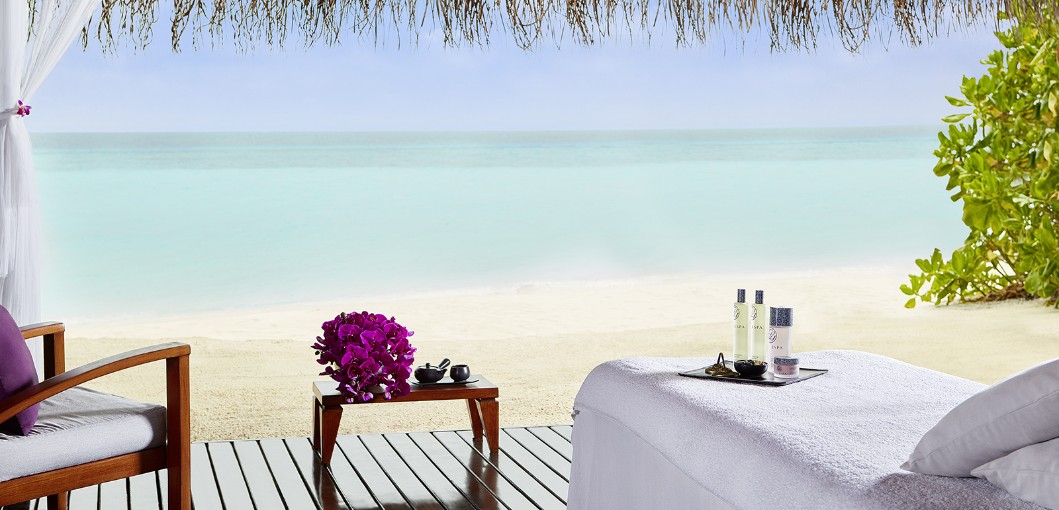 Guests can maximise the restorative benefits by booking the four-night 'Sleep Collection Journey'. In addition to the treatment, guests will benefit from daily personalised Sleep Collection amenities delivered to their villa each evening including a sleep collection kit by ESPA, wellbeing tea and personalised sleep music, as well as a signature hand and foot pampering session with a Bastien Gonzalez expert, a mindful diving or snorkelling experience led by the resort's dive centre professionals, as well as regular guidance from the Sleep Trainer in order to track their progress and establish new sleep habits during their stay.