The newly-opened beachside hotel is The Radisson Group's first resort in the Middle East, offering an all-encompassing stay within its contemporary walls. Located on Al Marjan Island, a series of four man-made coral islands off the coast of Ras Al Khaimah, it's secured one of the most sought after spots for travel and hospitality in the emirate.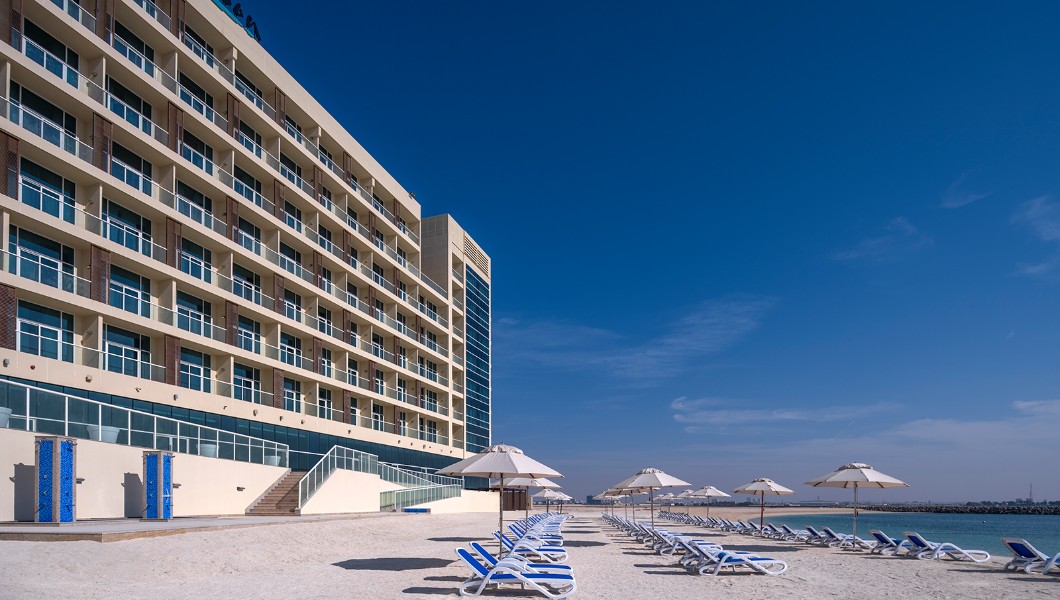 Benefitting from almost uninterrupted views across the horizon – best appreciated from the beach or, at sunset, from your private balcony – there is little in the way of neighbourly noise, allowing for a sense of seclusion and serenity at Radisson Resort Ras Al Khaimah Marjan Island.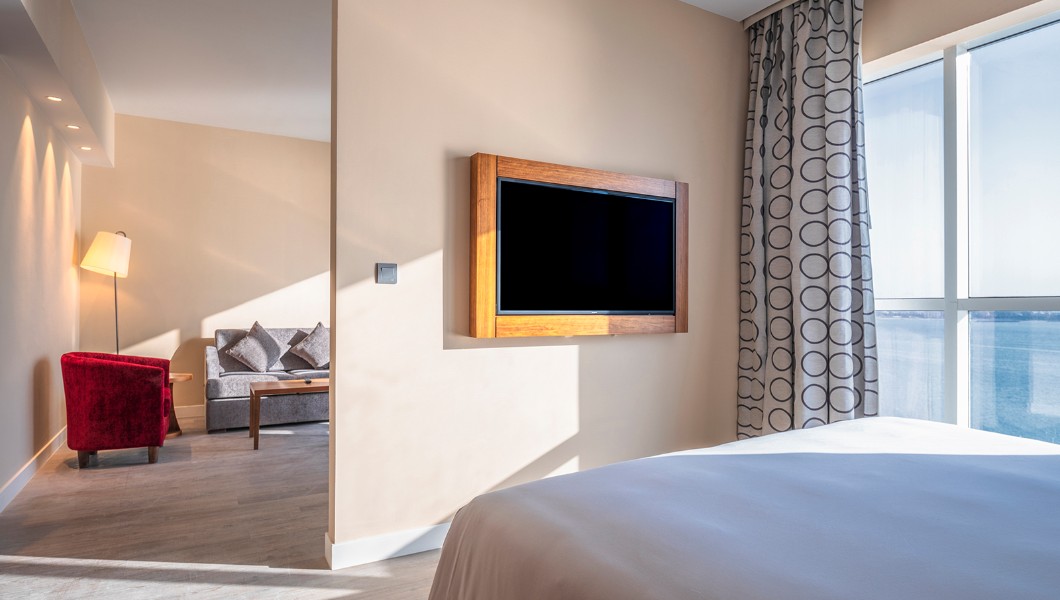 The hotel has 388 rooms and suites, ranging from a 31sqm standard room up to 70sqm two-bedroom suite. The One-Bedroom Suite with balcony is perfect for those wanting to stay a little longer, with its roomy living space that unfolds to a balcony outside.
The contemporary design of the hotel creates myriad warm and inviting spaces – all calming shades of cream, taupe and wood, marble flooring and counter tops, soft lighting and curved lines.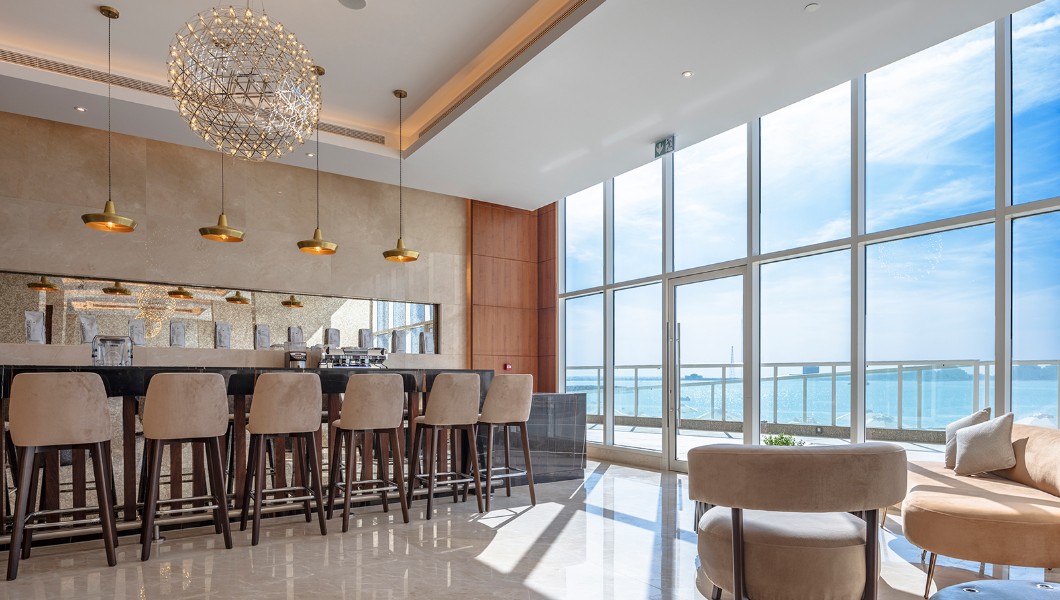 Bake House coffee bar in the lobby will kick-start your stay – grab a cappuccino and stroll out to the terrace to drink in those stellar views or take a dip in the pool and have a cocktail served directly to you from Shelf Pool Bar.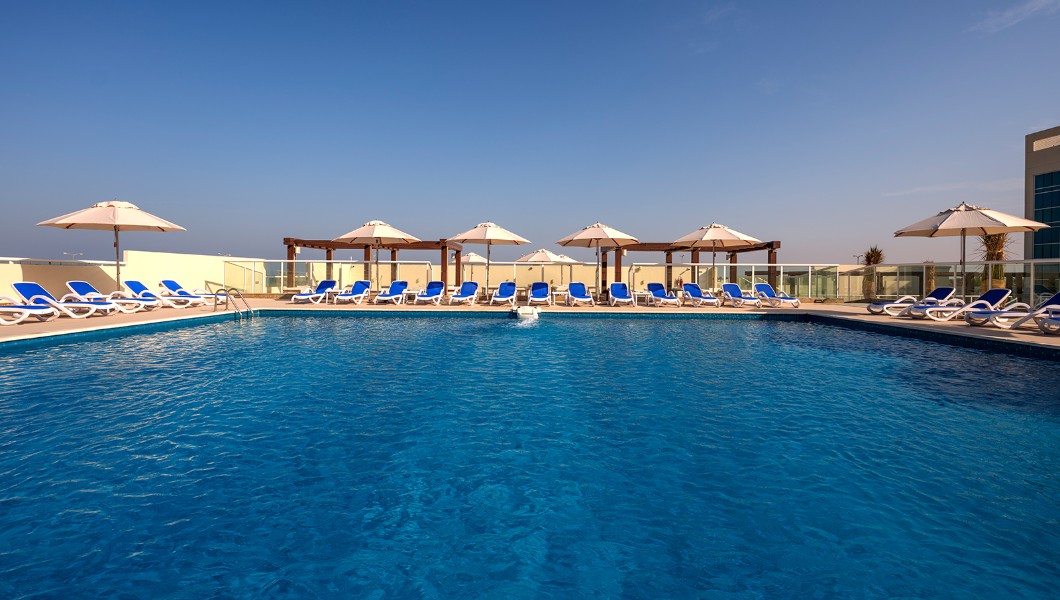 Hours will slip by, flitting from pool to private beach to spa and restaurant before you retire to your suite. When it comes to feeding time, there are six eateries to choose from, including RBG Restaurant for laid-back breakfast, lunch and dinner; La Med for salad, pizza, pasta and seafood dishes served on a sun-kissed terrace; and Seafood Shack, serving beautiful Dibba Bay oysters, fish tacos, ceviche and wood-fired steaks.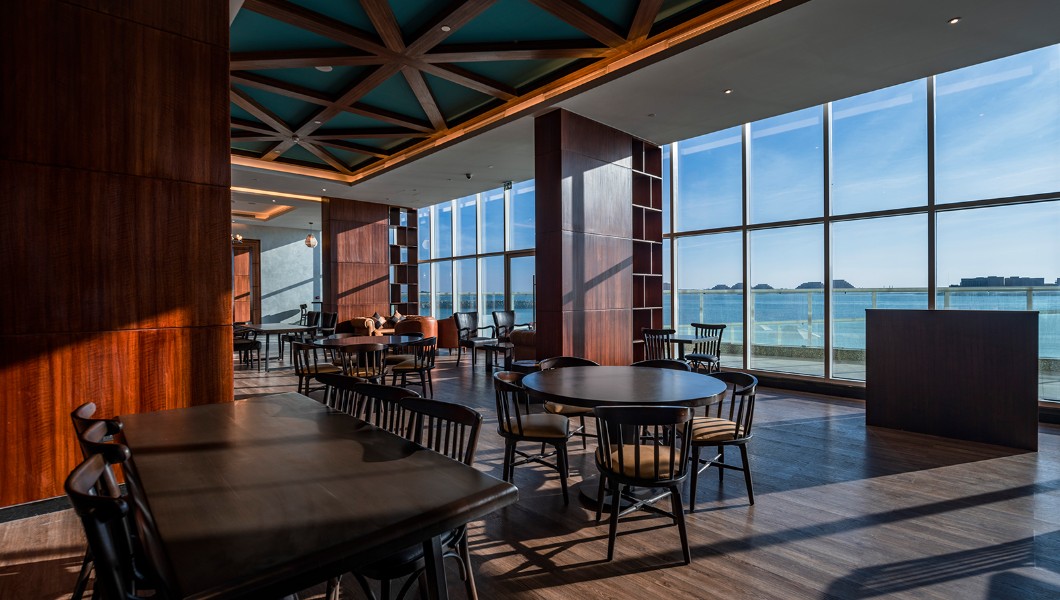 Within easy reach of Dubai – just over an-hour down the road – and in even closer proximity to Al Hamra Mall, Ras Al Khaimah National Museum and Dhayah Fort, this new hotel wins a lot of brownie points. Add to that its competitive opening rates, and the beauty of resort life where everything is on tap, and it seems like a staycation deal signed, sealed and delivered.