How do you improve upon a "seven-star hotel"? It's not a question that most of us have had to ponder, but for Jumeirah and Dubai's iconic Burj Al Arab, it was time to raise the bar even higher. The Burj Al Arab Terrace comprises signature restaurant Scape, two pools, a beach, and a range of 24 extravagant cabanas – plus eight lavish Royal Cabanas. The cosy lounge areas will cost AED 100,000 ($27,200) for a Burj Al Arab Membership*, or AED 125,000 for a couple with two children under the age of 16.

Each air-conditioned Royal Cabana comes with its own dedicated butler, mini bar, spa menu, 55-inch Bang & Olufsen TV, amenities replenished throughout the day and glass balconies that peer back over the water to Jumeirah Beach Hotel. The 10,000-sqm platform stretches 100 metres into the Arabian Gulf and reflects the shape of Burj Al Arab, linked to the hotel by a central walkway, flanked on either side by beaches and private cabanas.
When we previewed the new outdoor leisure experience, it was revealed the main platform had been shipped in from Finland, avoiding copious amounts of construction and bothering the hotel's guests. The terrace was delivered in eight pieces and has become a global first in hotel construction and innovation, culminating in something even Dubai has never seen before.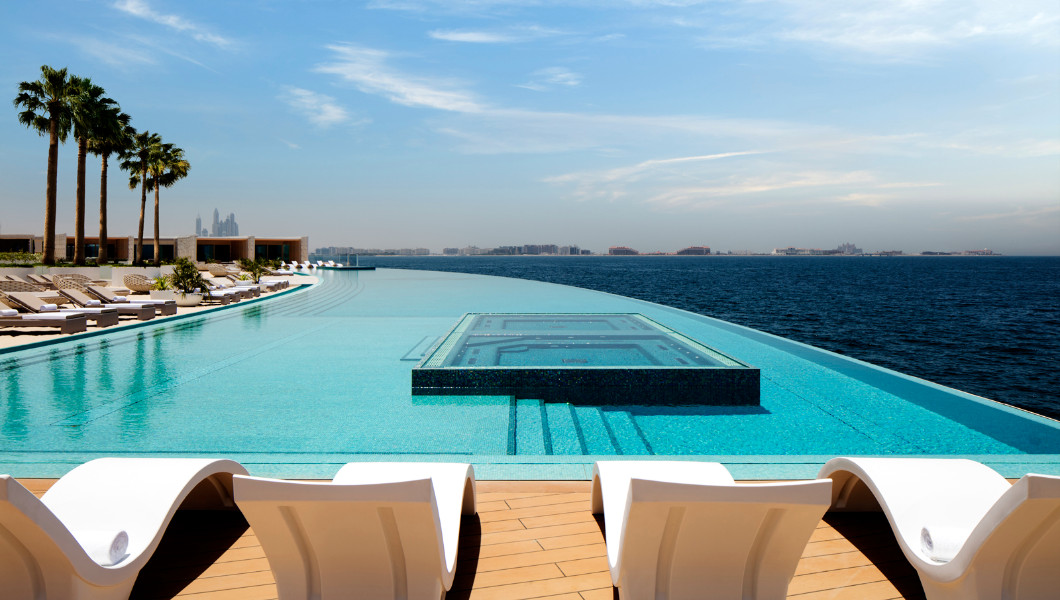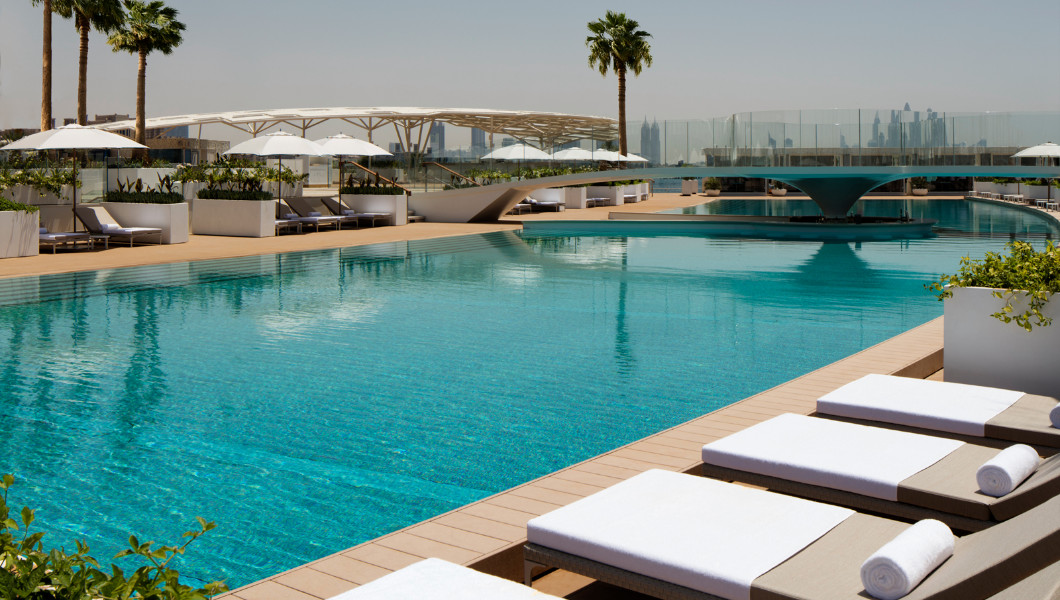 The design also incorporates a 612-sqm freshwater pool and an 828-sqm saltwater infinity pool, which blends with the horizon to create a seamless blue hue. The pools are lined with a staggering 10 million mosaic tiles in various shades of azure and gold, while 1,000 tonnes of white sand has been used to construct an entirely new beach – unless you prefer the pools' four Jacuzzis and swim-up bar.

The alfresco Scape Restaurant & Bar offers views of the Arabian Gulf while you dine, with head chef Timur Fazilov at the helm, serving up a menu of Californian fusion style dishes, while the outdoor bar provides guests with a creative selection of drinks from around the globe.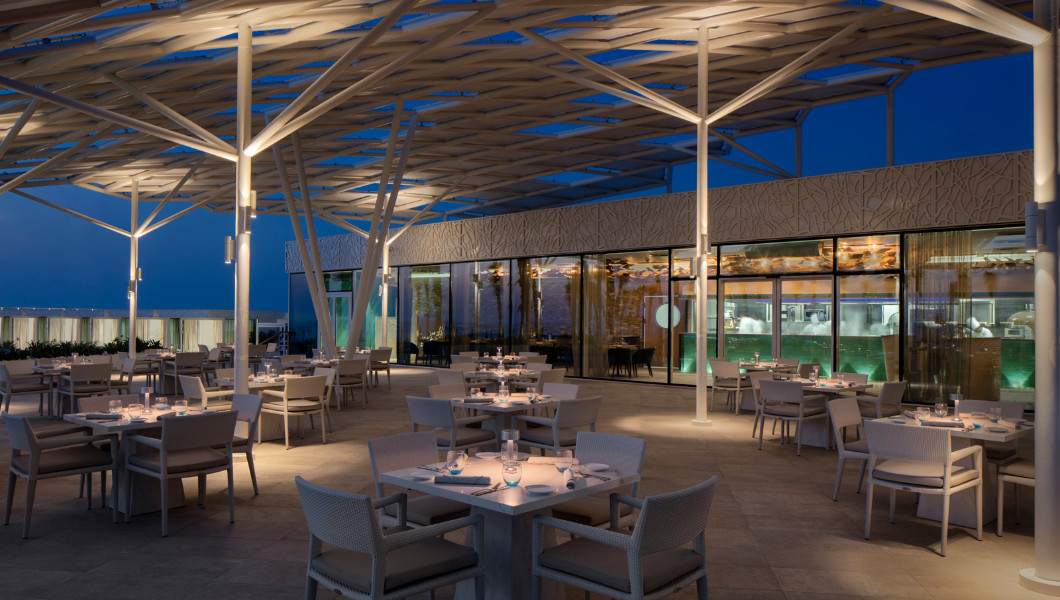 "As the world's most luxurious hotel, Burj Al Arab continuously evolves and re-invents our guest experience through state-of-the-art facilities. Burj Al Arab Terrace is the ultimate destination for indulgence, socialising and relaxing and is another initiative in our endeavour to delight our guests," said Anthony McHale, the hotel's general manager.
---
*The Burj Al Arab Membership:

• Access to the Burj Al Arab Terrace, beach, Talise Spa & fitness centre
• 24-karat gold-plated membership card
• One night stay in the Royal Suite with Rolls-Royce transfers
• Complimentary massage and lunch for two
• Private helicopter tour of Dubai for two
• Priority seating and booking at all hotel outlets
• Quarterly nutrition and full body assessment
• Exclusive invitations to Burj Al Arab events
• Personalised Burj Al Arab lifestyle kit
• Guest access