Privacy is paramount for the discerningjetsetter, and there's no better way to ensure discretion than travelling by private jet. Rocco Forte Hotels has teamed up with on-demand private aviation company VistaJet to offer preferred rates on flights to Rocco Forte destinations, with complimentary on-board canapés, a dedicated cabin hostess to meet your every in-flight need and access to the VistaJet Wine Program and Adventures in the Sky: experiences usually only available to members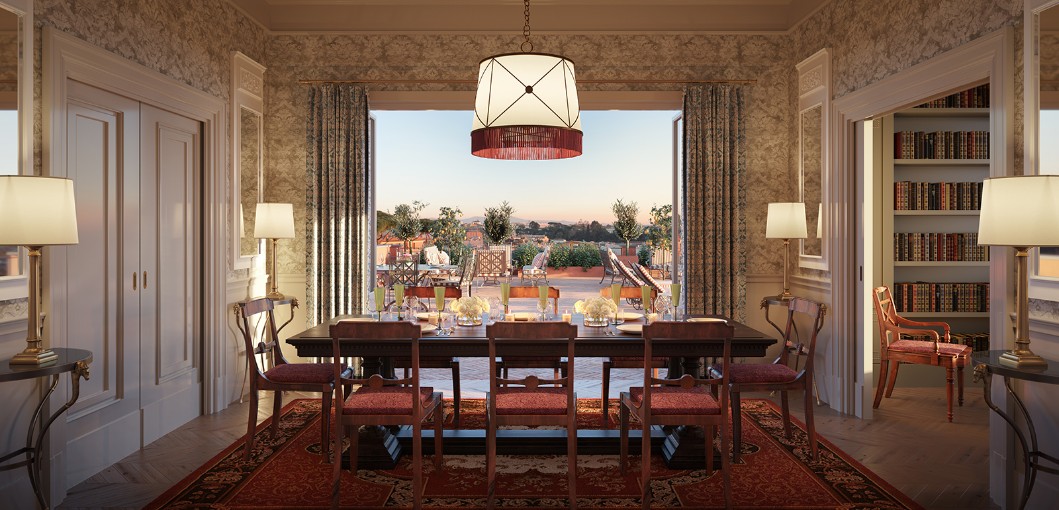 Following extensive research with experts from some of the world's leading wine estates, including Antorini, Rothschild and Latour, VistaJet has introduced a selection of wines carefully selected to stand up to the negative effects of altitude and cabin pressure. As part of the VistaJet Wine Program, cabin hostesses, all of whom are trained up to Wine and Spirits Education Trust (WSET) level two, can prepare a blind tasting and provide tasting cards so passengers can conduct their own in-flight research.
Adventures in the Sky is an innovative in-flight programme for junior jetsetters, combining entertainment and educational elements tailored to each child's age and interests. Created in partnership with children's entertainment company Sharky & George, the program sees aircraft cabins turned into playrooms, with interactive games and treats, including personalised backpacks.