A meat sommelier named Charlie is stood in front of me, wearing the leather apron his mum sent him from abroad. He cares a lot about meat, he tells me. Good meat, quality meat. Charlie was recruited over from Ireland, found in part via his meat-focused Instagram, to work at the Oak Room steakhouse in the newly opened The Abu Dhabi EDITION. It's a gorgeous venue, all wood-panelled walls and amber lights, with pops of velvet red on the tables from fresh roses, and pictures of British rockstars on the walls. Charlie looks right at home.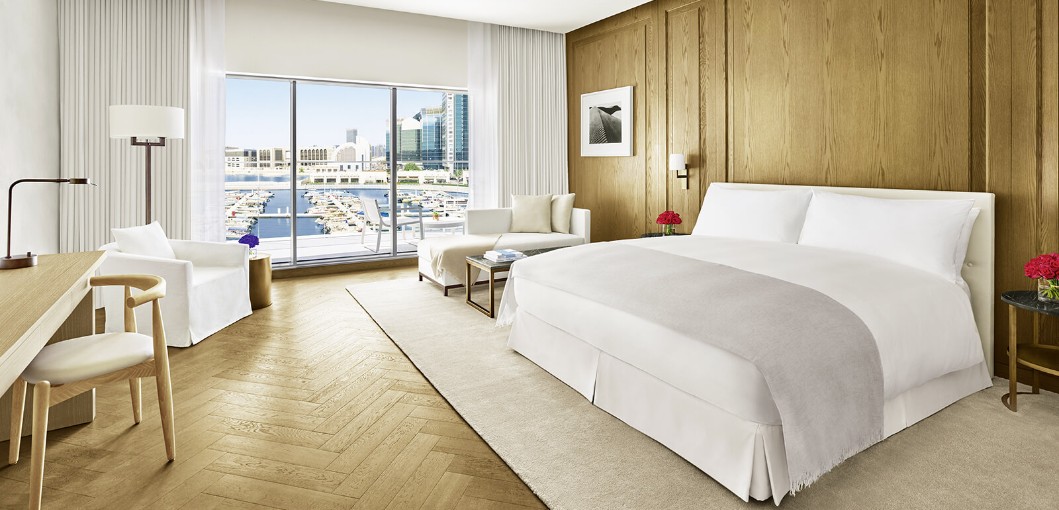 At one point, after talking me through a daily special that rings in at AED 400 for 250grams, Charlie pauses. He points to the glass-fronted butchery behind him, one that displays fresh cuts of meat ready for ordering. "This is my office," he grins, completely serious. After Charlie leaves, a wine sommelier named Alper steps forward. Alper's ready to talk through the venue's 200 bottles of wine and how 50 are available by the glass.
Both give the impression of being willing and ready to spend half the night chatting through the finer details of what makes a good meal. There's an ease to their behaviour, but also an elegant confidence born from extensive expertise.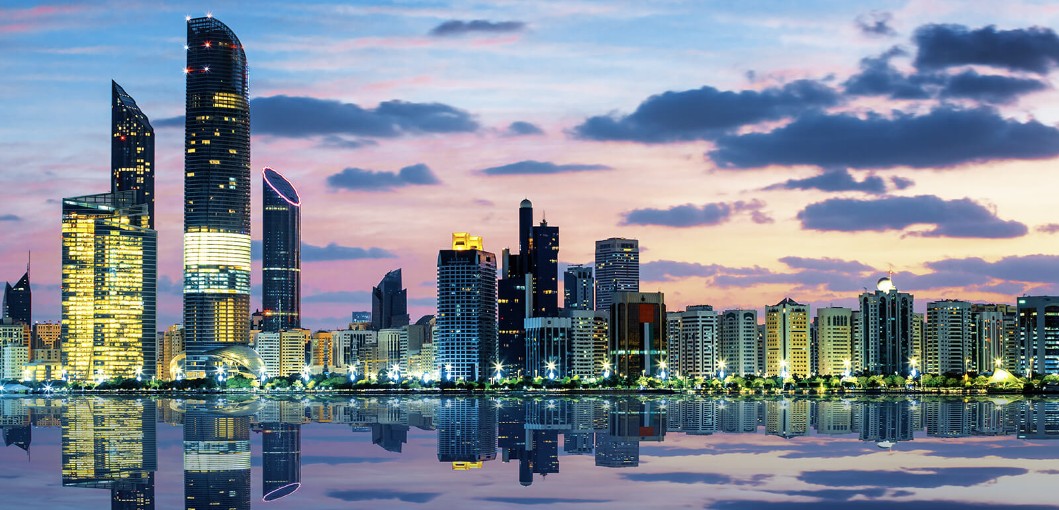 That's how The Abu Dhabi Edition itself feels. The whole property has these understated elements of knowledge, art and class, but presented in a way that invites you to linger and look if you want to know more, or simply enjoy if you don't.
The art

There are no Swarovski chandeliers or diamond-encrusted walls at The Abu Dhabi Edition — and that's a magnificent thing. The venue draws on a neutral colour palette, incorporating sinuous lines and well-placed floor-to-ceiling windows to give a constant feeling of movement.
Outside, the criss-cross structure of the property's exterior is meant to be reminiscent of the lateen sails of traditional dhow boats. In the lobby's five-floor atrium, the flowing lines are meant to echo the movement of water, another nod to the region's marine-focused past. On either side of the main door, two bulging, stuffed chairs invite guests to sit — or, more likely, take a photo. They are the creations of local designer Latifa Saeed, who was inspired by the way Emirati children braid their hair. Above all of this, a kinetic art installation ripples slowly and gently in small wafts of air. It's meant to speak about human evolution and the constant desire to fly.
The work

This design-led focus on the past is one of the first things I learn about The Abu Dhabi Edition. "They incorporated dhows because of the region's history," a guest relations manager tells me as she walks me to my room. We're on the fifth floor, the top, and from the hallways it's possible to stare down at the four floors below.
This blending between work and play is a big part of The Abu Dhabi Edition. Bronze screens create small divisions in the lobby while keeping the space mostly open.
Tropical foliage dots between plenty of lounge chairs and co-working spaces. The guest relations manager points to an extensive space on the second floor, one lined with café-style tables and couches. "You can work from there if you want," she explains.
This blending between work and play is a big part of The Abu Dhabi Edition. Bronze screens create small divisions in the lobby while keeping the space mostly open. There's a pool table for relaxing and fast WiFi for everything else. And when hunger strikes? The guest relations manager doesn't hesitate: "You have to try our homemade cronut."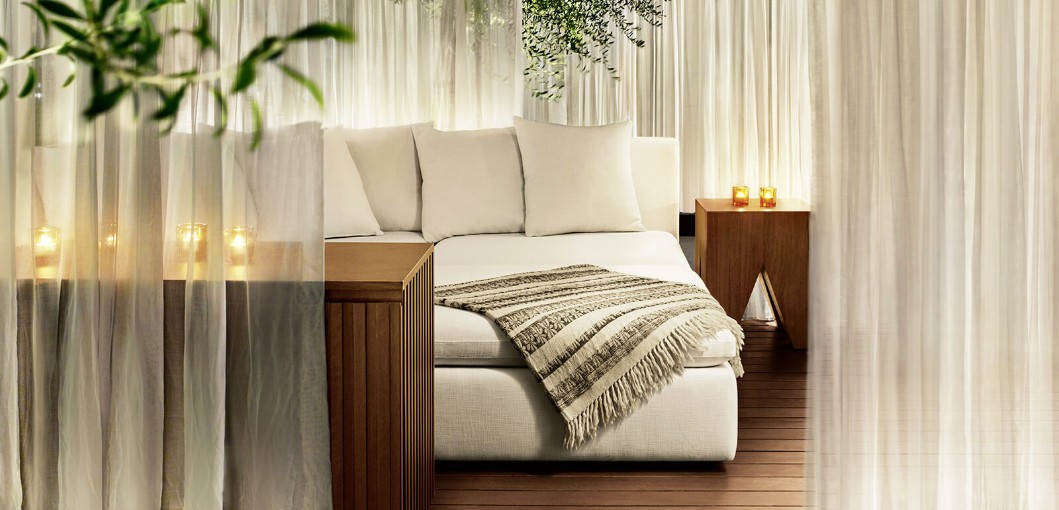 The rooms

The lobby and public spaces, with their clean lines and muted colours, all feel like they have a sprinkling of Nordic flavour. The rooms absolutely taste like hygge – the Danish concept of cosiness. Here dark woods and floor-to-ceiling windows are combined with imported linens, throw blankets, and oversized coffee table books, all inviting long days indoors. While there are no snow-capped mountains outside, there are scenic views of yachts bobbing along the Al Bateen Peninsula, and of families playing in the cabana-lined pool.
For families or larger groups, the property has two penthouses located at the 'prow', or point, of the hotel. Each has a dedicated elevator, a six-fixture bath, a dining room and private parking
A separate living room has a couch for lounging and a hefty, natural-wood table. Behind it sits glass bottles of water, as the property avoids single-use plastic, right down to paper straws in its many cocktail drinks and solar-powered water heating. In the marble-lined bathroom, a standalone bathtub comes with Le Labo bath salts.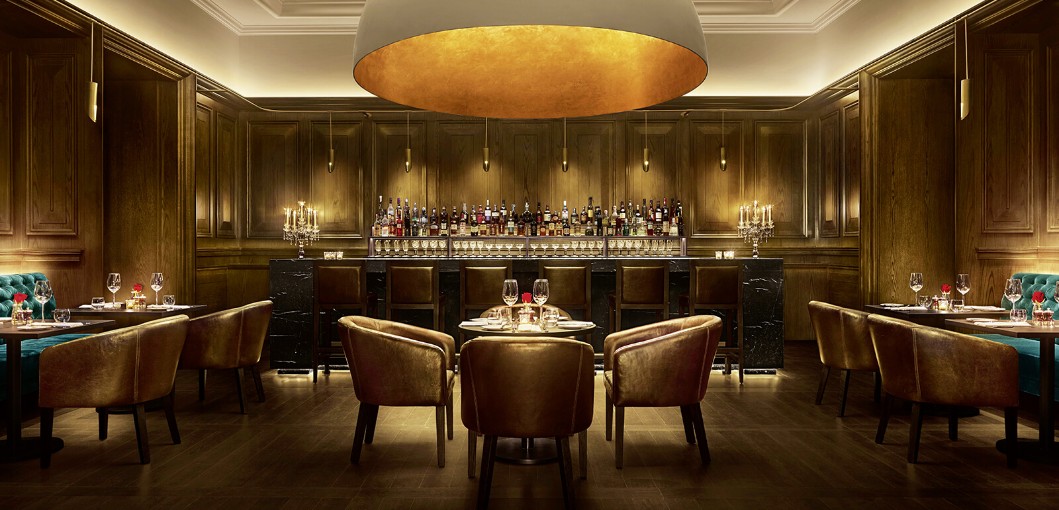 Even in The Abu Dhabi Edition's rooms, history is presented in understated ways. The grey oak herringbone timber flooring takes its inspiration from local basket weaving techniques. The minibar is stocked with Mirzam chocolate, a local brand created in Dubai's Alserkal Avenue, with flavours that echo the spice route and wrapping paper that uses regional artists; camel milk soap; and Wild Wood sunglasses, an eco-friendly UAE brand. Pictures by photographer Brett Weston show sand dunes, manipulated in such a way to focus on Abu Dhabi's heritage while keeping that element of sophistication.
For families or larger groups, the property has two penthouses located at the 'prow', or point, of the hotel. Each has a dedicated elevator, a six-fixture bath, a dining room and private parking.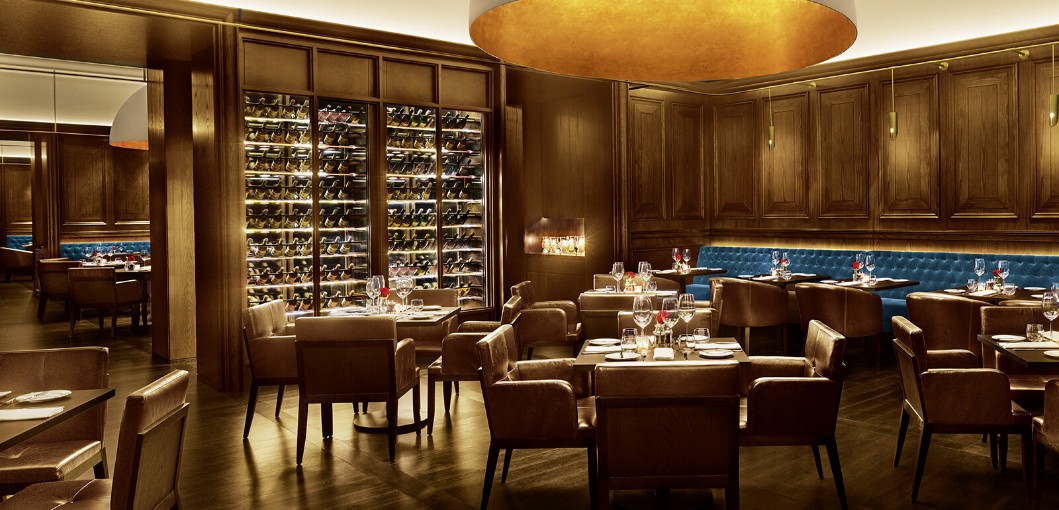 I step into one of the property's fifth-floor suites and want to go 'hygge' all day and cosy myself up. There's something serene in all the natural fabrics and seamless technology. I push a button and the curtains close. I tap another one and the bluetooth speaker plays my music. It feels serene and understated, the perfect staycation hideaway.
The play

Of course, I do leave — but only to head to Edition Spa. With separate zones for men and women, seven treatment rooms and two hammams, there's plenty to pick from. I opt for the signature massage. A therapist leads me down oak wood flooring into a reception area, inviting me to step into a bowl made from seven different Nepalese metals.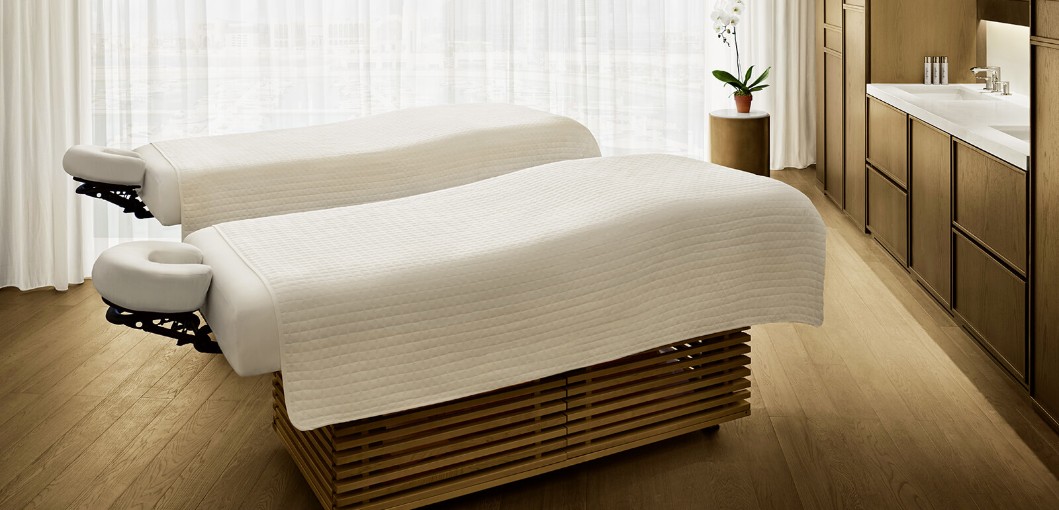 "This is our welcoming ceremony," she explains as she picks up another bowl and a padded drum stick. "Close your eyes, inhale, exhale," she instructs me as she hits the bowl. A deep, vibrating sound floods the room. It's meant to be grounding, the therapist explains, and the venue even offers a lengthy 30-minute soundbath for those who wish. Afterwards I'm led into a private room with its own bathing area and locker. The massage is solid, the bed heated and soft, and everything smells faintly of lemons.
When not relaxing, getting a shave at the just-opened Chaps and Co barber, or working out at the marina-facing gym, there is the venue's other main attraction: its food. The three signature restaurants here were created by world-renowned chef Tom Aikens, famed for being the youngest chef to have ever received two Michelin stars.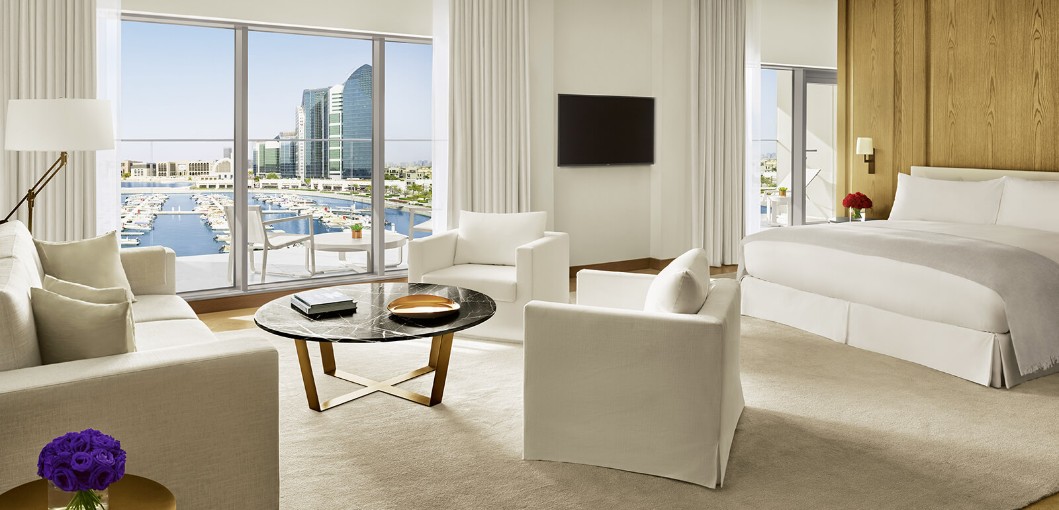 In Edition, guests order organic coffee and raw juices alongside chia seed waffles from the a la carte breakfast menu. The space is dotted with plant pots and filled with an open kitchen. It's casual and light, all with a focus on no waste and farm-to-table cooking. I spend my mornings there over plates of avocado toast and corn pancakes.
For something more indulgent, there's Oak Room, the aforementioned English steak restaurant with Charlie. This is the sort of place where couples go to remember all things romantic. Lights are dimmed and drinks are incredible. Once dishes of finely seared steak and full bodied reds are done, there's the Library Bar just opposite. This intimate venue has a bespoke gin trolley and weekly live music.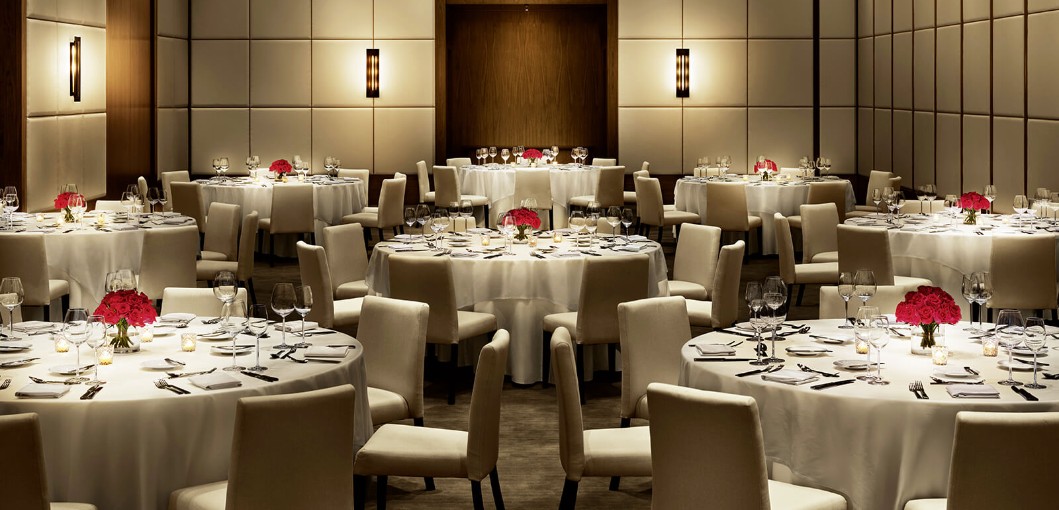 Somewhere between Edition and Oak Room in terms of atmosphere is the Mediterranean-style Alba Terrace — a spot fancy enough for a romantic alfresco dinner, but still casual enough that when staff sneak out with a young child to surprise his mom with a piece of cake, it feels entirely natural. I order tuna tartare and squid-ink calamari as the sun drops over the marina.
As with all of The Abu Dhabi Edition's venues, staff feel knowledgable. At Alba Terrace's large brass-clad aperitif bar, a South African bartender tries to guess my ideal drink. We opt for something made from sage and muddled apples and a whisper of gin. Later he checks if I liked it, suggesting other things from the menu. The same happens in Oak Room, where the sommelier demonstrates how wine is poured by the glass (there's a device that inserts a needle into the cork, drawing out only a bit of wine while keeping it closed).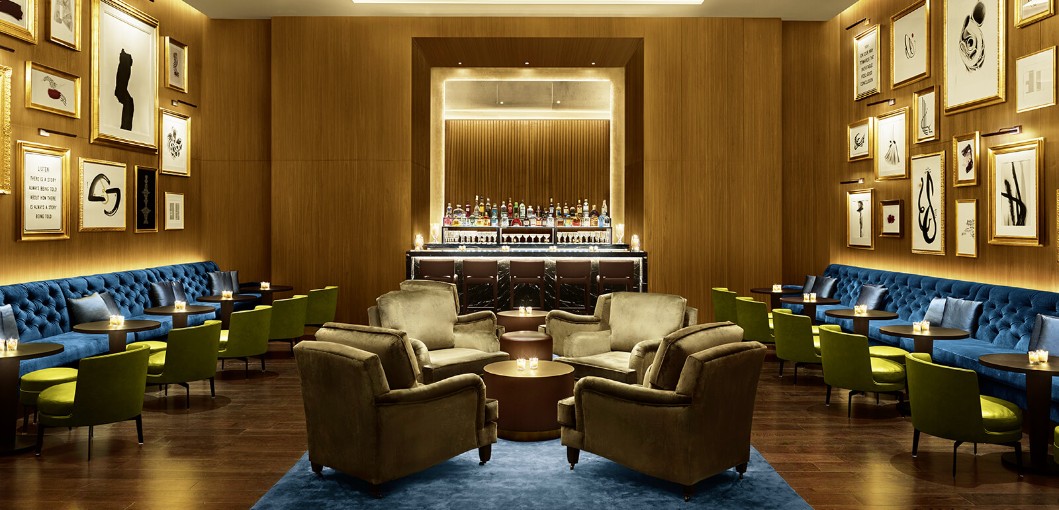 "It's my job to guess what you would like," he says with a smile. "To suggest what's right for you."
That's the true mastery of the venue — it gets the most important thing, the absolutely most crucial thing, right: its staff. Like the architecture, like the luxury, like the wealth of unpretentious history winding through every subtle detail, the staff are refined but approachable.
The result is something special.
Stay:
The Abu Dhabi EDITION
+971 2 208 0000