THE GERMAN WAY
If you've started your new year with a few more kilos, a battered liver and a complexion that begs for beauty sleep, Villa Stéphanie – located on the grounds of the grand Brenners Park-Hotel & Spa – is the jewel in Germany's health crown and is regarded as one of the world's top health centres. The ultra-exclusive property has just 15 guest rooms and suites, with a 500-sqm sauna, hammam and gym, sporting and a physio spa as well as direct access to Haus Julius, a mansion dedicated to medical care.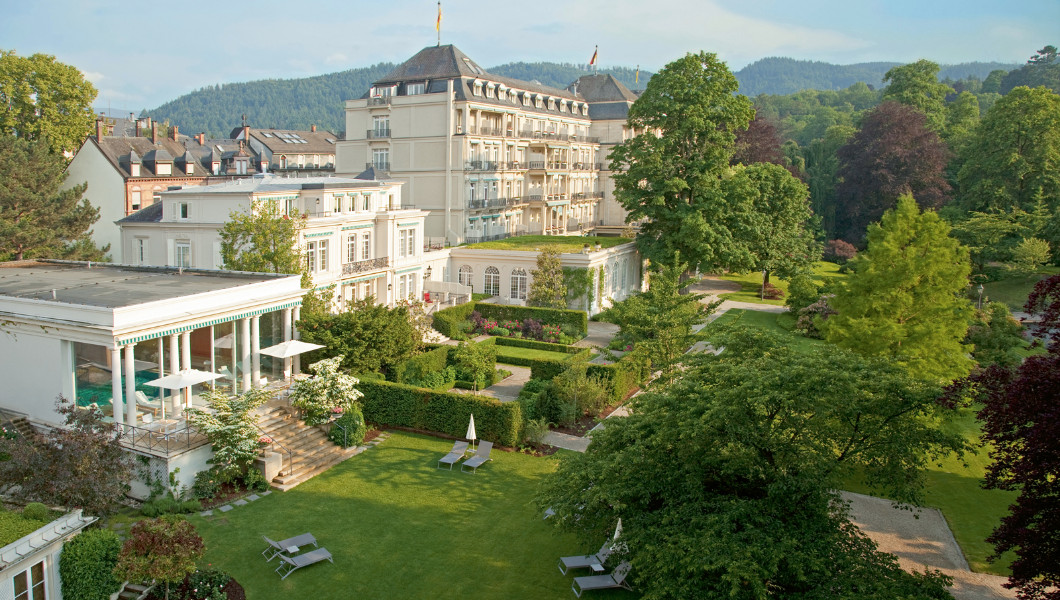 Men's and ladies' care packages, therapies focused on diabetes with advanced diagnostics – whatever your ailment or whatever you wish to improve, there's probably a package designed for you and it will probably work. This is after all, a wellness property that takes a serious approach even to the internet, with "digital kill switches" for signal-blocking. The popular seven-day Brenners Medical Detox sweetens out the necessary evils (hydro-colon therapy, we're looking at you) with facials, massages and salt baths and even an exclusive five-course Gourmet Detox Dinner at the two Michelin-starred Brenners Park-Restaurant. Book between January 10-March 30 for a complimentary night.
---
TCM AND TLC
Snuggled among the Bavarian Alps, with its thick forests and fairy-tale castles, the setting alone of Schloss Elmau will surely make anyone feel better immediately though the acclaimed medical well-being offerings at this lauded German facility are the real deal. There's also a hammam, infrared cabins, Ayurvedic and Thai indulgences, yoga retreats and running workshops, while one of the newest offerings is The Turtle Spa ® Concept – suited especially to those suffering from chronic diseases and seeking answers outside of modern western medicine.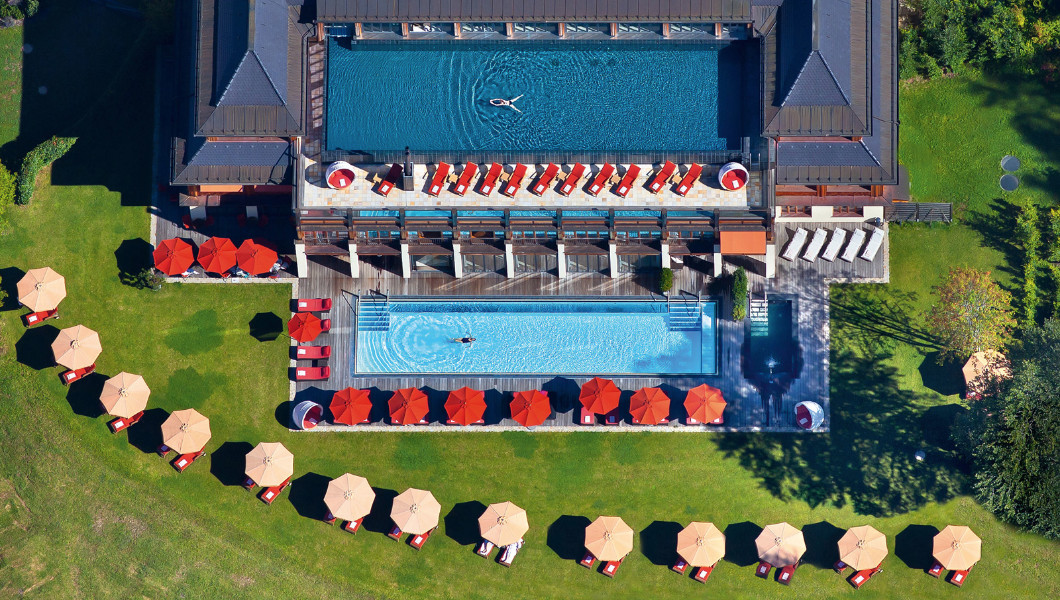 Melding Chinese mythology with Traditional Chinese Medicine (TCM) and using the five elements, wood, fire, earth, metal and water, Schloss Elmau is combining TCM with the newest research from sports science, nutrition, aromatherapy and phytotherapy, to offer a holistic approach to its therapies. After a detailed medical examination – complete with pulse diagnosis and an examination of the tongue and abdomen – treatments include moxa acupuncture, the five-element nutrition, medical qigong exercises, meridian massage with aromatic oils and European herbal remedies.
---
NEW YEAR, BRAND NEW YOU
Ever wondered what your optimal body weight might be – and what it could be? There's nothing (except money and time, perhaps) stopping you from achieving it at the legendary Grand Resort Bad Ragaz, which has an intensive Ragazer Weight Loss programme (from CHF 6,650 or US$6,481) that will help you lose those pesky 2016 kilos through exercise and a healthy diet under medical supervision.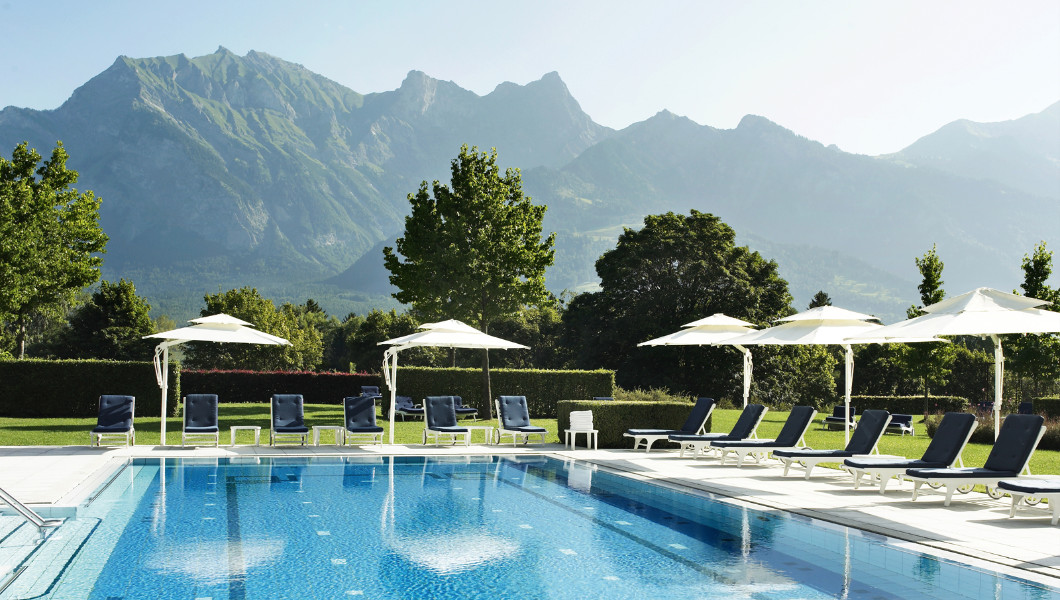 Along with daily systematic 50-minute training sessions with your personal trainer and light and healthy gourmet food from the "Cuisine Equilibrée" menu, the programme involves a range of high-tech wizardry and laboratory examinations to check liver, kidneys, thyroid, blood sugar, blood lipids and blood count, and a cardiovascular function test on an ergometer. You will also be asked to ingest two litres of Ragazer thermal spa water each day along with whey proteins and vitamin supplements, but it's a small price to pay for leaving glowing, lighter and well on your way to health.
---
FEEL GRAND IN 2017
It's more than a spa at The Dolder Grand, guests at this stately Zurich hotel have renowned Swiss medical clinic Aesthetic+Health Link at their disposal and whether you're after an aesthetic treatment or a check-up while in town for business (the clinic conducts both an "Executive Check-up" and a "Swiss Business Check-up") many of the medical treatments can be carried out at the Dolder Grand Spa.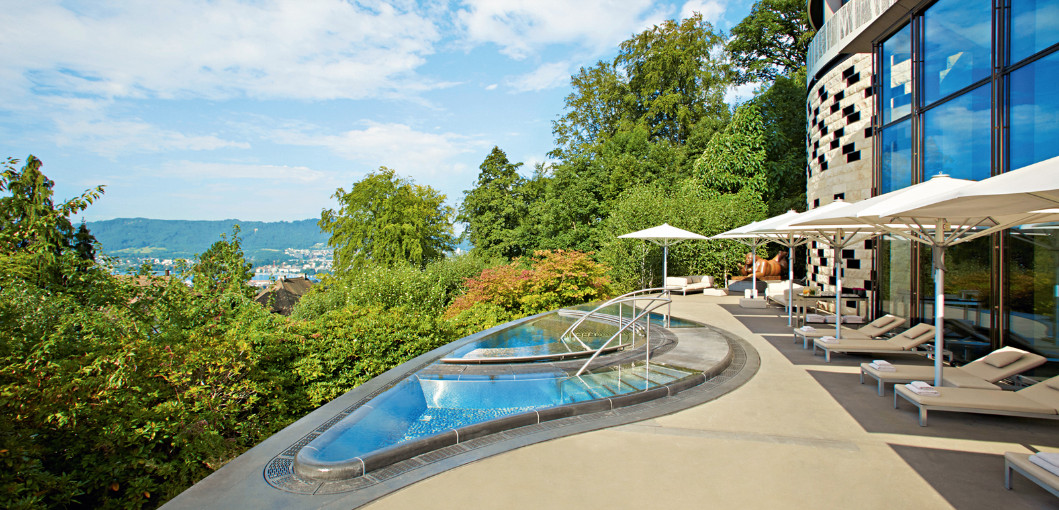 Among the comprehensive therapies are the Medical Wellness – Relax package, which couples meditation, aroma massage and a hypnotherapy session with a somatic check-up with lab tests to ensure your internal organ levels and stress hormones are in shape (CHF 2,557 or US$ 2,492). Ideal for the sports lover or a ski bunny, Medical Wellness – Vitality (CHF 4,520 or US$4,405) also goes deeper, pairing a personal training session and an indulgent 150-minute Relaxing Moor Mud by Kerstin Florian treatment with a full cardiovascular check-up including ultrasound, performance diagnostics and training advice, and a consultation with a sports nutritionist.
---
EMPRESS THEM WITH YOUR NAPPING SKILLS
Sleep is the buzzword for 2017 and at the Fairmont Empress Luxury Wellness Retreat this February 17-19 (geared especially toward entrepreneurs and executives) participants are promised "efficient, effective, science-based strategies to help you live your best life" and that includes becoming a "rock star sleeper".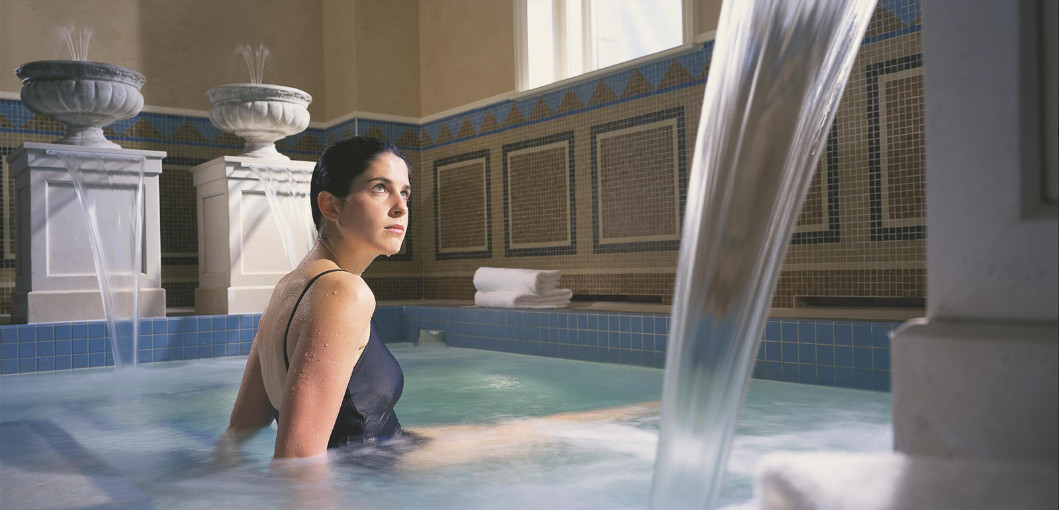 With two nights staying in luxury accommodations at the Fairmont property in Victoria, British Columbia, you can expect all the requisite pampering and health focus, with work outs, nutritious meals, with the guidance and expertise courtesy of Catherine Roscoe Barr, founder of The Life Delicious. Guests will learn about stress management, self-directed neuroplasticity and how to develop "brain hygiene" and to ensure it sticks, you'll be sent on your way with a complimentary 30-minute private coaching session, post-retreat, via Skype or phone. Prices start at $999 per person.
---
SWITCH OFF WITH MANDARIN ORIENTAL
It's a modern malaise affecting us all, yet despite the legions of hotel guests bleating about slow Wi-Fi connections, Mandarin Oriental is encouraging its guests to put down their smartphones and embark on a Digital Detox, a spa experience which the group rolled out in September in consultation with Mayo Clinic. Aimed at guests struggling to cope with their constantly-connected digital lifestyle, the spa package is offered throughout all properties around the world (it's especially popular in New York, we hear) – though for guests wanting to take it further, Mandarin Oriental, Tokyo has created a Digital Wellness Retreat incorporating accommodation and wellness-themed dining.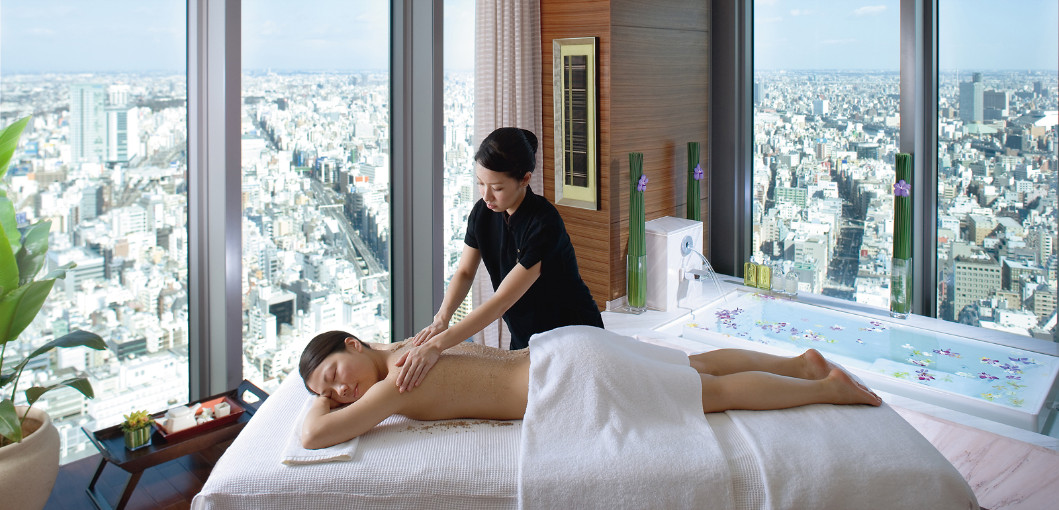 Staying in either a Deluxe Room or Executive Suite with stunning views of Tokyo, the retreat starts at the spa with energy clearing exercises followed by an 80-minute Digital Wellness Escape spa treatment. At the spa, guests will be given advice tips to reduce their reliance on technology and a smartphone cover which blocks electromagnetic waves. Post-spa treatment, guests will return to their rooms to find a Himalayan salt lamp to help absorb electromagnetic waves and an ancient healing shungite stone and Himalayan salt placed in the guest room bathroom. When the lack of Instagram scrolling stirs an appetite, there's a specially designed "Wellness Lunch" served at Cantonese restaurant Sense, and later in the evening a four-course "Wellness Dinner", served at French fine dining Signature. The package is available until 31 March with rates starting from JPY 98,800 (US$ 839).
---
BESPOKE WELLNESS
It was a perceived gap in the luxury hotel spa arena that prompted Rosewood Hotels & Resorts to launch its brand-new wellness offering, the Asaya experience, which transforms the hotel spa into the "Wellness Atelier". The creation of Private Signature Suites or Villas is one of the most novel aspects of this new integrated wellness concept, meaning small groups of friends or families can now have exclusive use of dedicated treatment areas, hydrotherapy zones, and indoor and outdoor social spaces. And for wellness guests who wish to stay the night, Asaya Suites will have separate sleeping, living and therapy areas.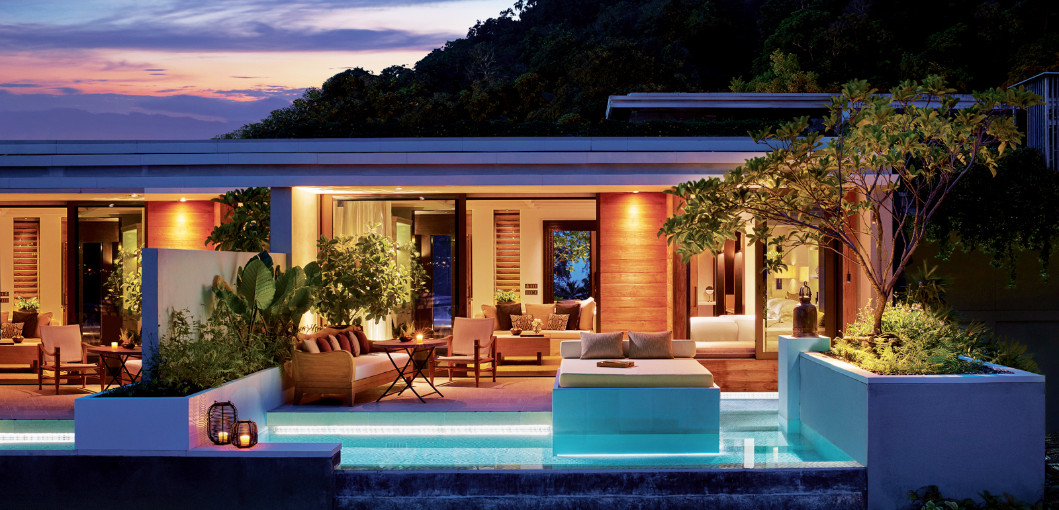 When it comes to the wellness path, Asaya will bring together a cluster of experts – lifestyle coaches, nutritionists and therapists and specialised practitioners – who will design tailored experiences to fulfil specific goals. Even the treatments and cuisine will draw from a natural approach, using home remedies, indigenous botanicals and raw ingredients often freshly picked from on-property gardens. It's a holistic approach in every sense of the word, set to launch in April with the first resort Asaya, Rosewood Phuket (pictured), situated on the Emerald Bay beachfront in south-western Phuket, with a spa with a VIP villa and garden providing herbs and ingredients for use in specialised spa treatments. The concept will then roll out in the following months at various properties, with the first urban Asaya scheduled to launch in 2018 at the recently announced Rosewood Hong Kong.