THE SCIENCE OF LIFE & LUXURY
The ancient, holistic healing system of Ayurveda goes back 5,000 years, but considering its unique blend of science and philosophy that balances the physical, mental, emotional and spiritual, it's little surprise that it has remained a relevant and popular path to well-being even today. The personalised treatments take into account each person's dosha – vata, pitta or kapha – which differ in their balances of the universe's five elements of earth, fire, water, air and space. Once the dosha is identified and the equilibrium better understood, Ayurvedic physicians can recommend paths to balance the body through diet, herbs, aromatherapy, massage treatments, music and meditation.
Deceptively pampering, Ayurveda spa treatments have been carefully created to treat the body at a deep level, cleansing it of toxins and physiological imbalances that may aid in general health or be more specifically tailored to treat certain ailments. A wide variety of therapies is sure to have something to help what ails you, but an overall treatment that benefits the whole body – physically, mentally and emotionally – through rhythmic motion, Abhyanga is a good place to start. Globetrotters suffering from jet lag would do well to find a Panchakarma specialist, and through a seemingly simple application the body and consciousness is benefitted with life-enhancing energy to increase vitality, and bring on inner peace and confidence.
As the birthplace of this healing system, it's no surprise that India is a top destination for travellers who wish to be immersed in a wellness holiday – and not just by spa lovers, it's sought by those searching for alternative therapies to lifestyle disorders such as insomnia, back pain and hair loss. Today, like the lasting popularity of Ayurveda, the country's burgeoning wellness industry relies on beauty traditions and rituals originally found in mythological and historical texts, further adding to its reputation as a land of total rejuvenation and well-being. It's also replete in luxurious accommodation and exceptional destinations to sate an appetite for the extraordinary. From day spas offering a sanctuary in the country's lively cities to destination spas in exotic locales such as the Himalayas or Goan beaches, ancient therapies are combined with innovative techniques and practised by well-trained experts for an experience that is unlike any other in the world.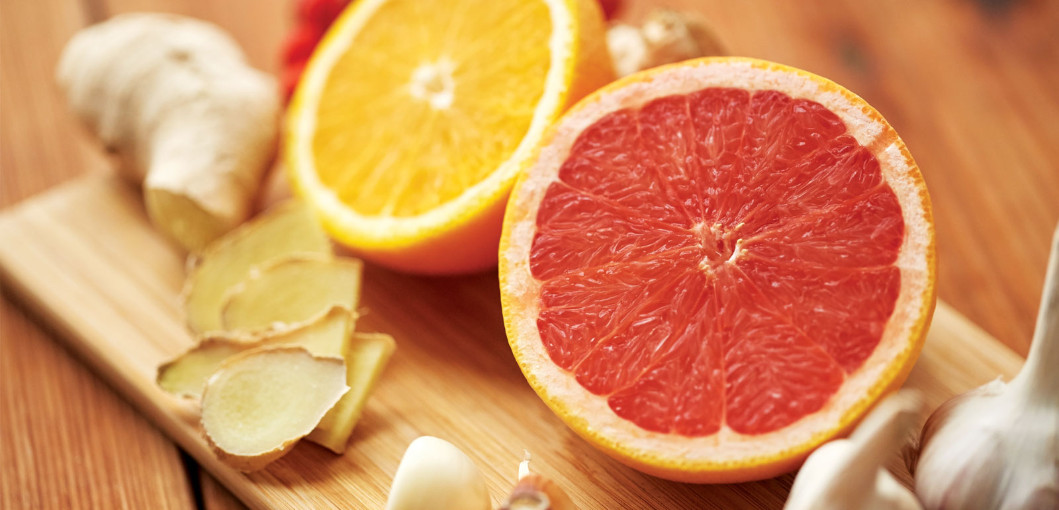 EAT TO HEAL
Ayurveda believes the right diet is the foundation to all healing. Not only nourishing the body, an Ayurvedic diet will help to restore tridoshas (the three doshas), which is essential to maintaining good health. Which foods are beneficial and which are not is dependent on each individual's dosha, and Ayurveda teaches the ideal diet to balance the body for maximum health and vitality. Foods are sorted into one of three categories – sattvic, rajasic and tamasic – after considering its effects. Does it create heat or dryness in the body? Does it create extreme cold? Does it stimulate the human organism, including the psychic centres (chakras)? Does it have an extended nourishing effect? What are the after-effects? Is it easy to digest, or does it take time and energy?
Just as our physical constitution is characterised by the varied proportions of vata, pitta and kapha, our mental constitution is characterised by the sattvas, rajas and tamas – and are equally necessary to maintain a healthy psychological balance. Foods such as fresh fruits and vegetables, milk, nuts, honey, herbal tea and jiggery promote harmony, balance and clarity, and are considered sattvic. Tamasic foods, on the other hand, evoke darkness, inertia and resistance, and include such items as alcohol, meat, fried food and coffee. Finally, to help induce energy, action and the creative juices, look to rajasic foods such as ice cream, paneer, garlic, vinegar and pickles.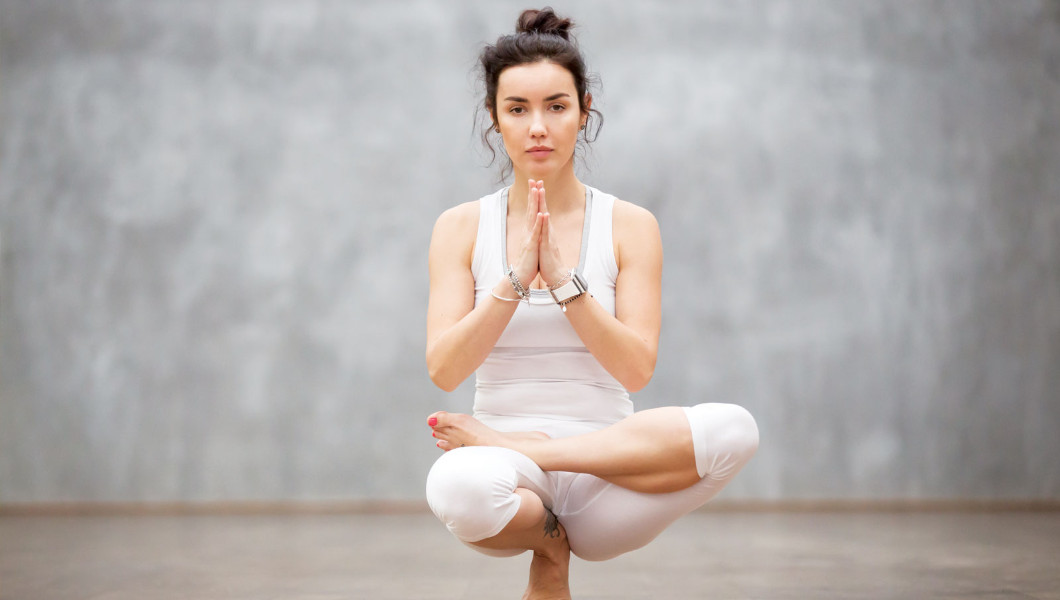 OM SWEET OM
Yoga has evolved over thousands of years to embrace a wide range of styles and disciplines. The word "yoga" means "union" in Sanskrit, the ancient language of India, and its significance has never been more relevant, strengthening the body and mind in a world that is increasingly full of stress and short on personal time. More than an act of stretching, yoga is another way to find holistic balance through mental strength and flexibility; it is a medicine and process that can reverse the effects of poor posture and chronic ailments. Each performance of poses and postures has specific physical benefits, and it's important to study the various types of yoga to discover which is the best fit for each individual.
Hatha yoga is the most popular form practised in the West, and balances the body and mind through physical postures, or asanas, and controlled breathing to calm the mind through relaxation and meditation. A more powerful and energy-inducing form of yoga is Kundalini, while Mantra yoga is an exact science that seeks an ideal state of meditation to completely engage the mind and find divinity within. Another form that has gained popularity in the West in recent years is Bikram yoga, or hot yoga, a 26-posture series done in a room heated to 40.5°C, which helps to flush toxins. These are just a few of the practises, but choosing one that best fits and regularly performing it will help transform the body and gain strength, stamina and flexibility, in a relatively short period of time.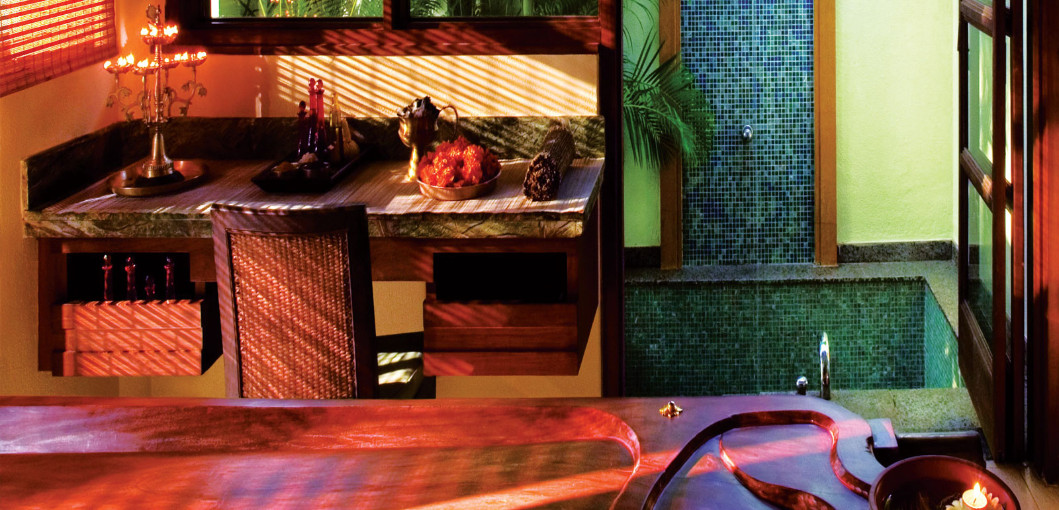 TRINITY OF WELL-BEING
While Ayurveda may be the best-known Indian medicinal system, it's not the only one – Siddha and Unani are two more, and can offer an even more fully holistic experience when combined with Ayurveda. Believed to be over 10,000 years old, Siddha is thought to be one of the world's oldest forms of medicine. Today, it is mainly practised in the south Indian state of Tamil Nadu, however there is also a branch in the country's Himalayas, and is thought to have been developed by the 18 siddhas (Siddars) who were spiritual adepts and possessed the ashta siddhis, or the eight supernatural powers. It is believed that certain natural medicines have the ability to slow the aging process, and practitioners of this system claim that some of these medicines are strong enough to arrest aging all together.
Unani is more similar to Ayurveda in its theories and principles around the key five elements, and focus on treatments that are often herbal. Relying on a pulse diagnosis, equilibrium again plays an important role and says that the body is maintained by the harmonious arrangement of seven basic physiological principles – heroes and villains in human life. Combining Unani and Siddha as well as yoga and other alternative therapies with Ayurveda, can complement holistic well-being by working together to calm the nervous system and balance the mind, body and spirit and ideally help prevent specific diseases and maladies by relaxing the body, deepening respiration and calming the mind.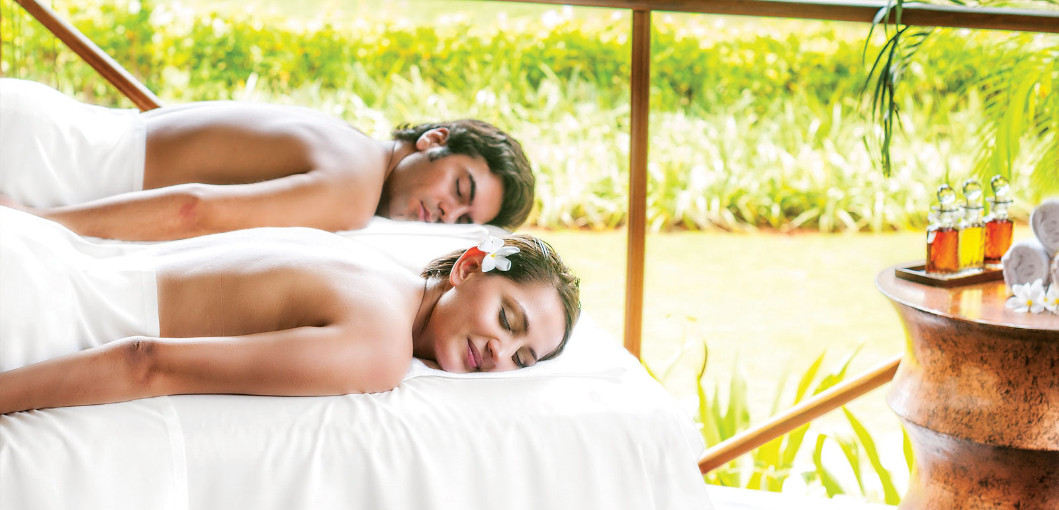 MIND, BODY & SPA
India is a favourite destination among wellness and luxury travellers, and those seeking Ayurveda, other alternative therapies and, of course, an unforgettable and exotic holiday, have as many options across the country as its ancient medicinal systems have been around for. From fresh mountain air in the Himalayas to a tropical oasis in the south, and even regal treatments on Lake Pichola, there's no shortage of unique spa breaks.
Ananda in the Himalayas – Uttarakhand

Located near Rishikesh, this is a world-class destination spa. One of the finest in India, it has beautifully blended the traditional Indian system of Ayurveda with the more contemporary Western spa approach. Cosseting through unique and exotic massages and water therapies, body therapies here include various types of exfoliation and wraps. Once the residence of the erstwhile Maharaja of Tehri-Garhwal, it is ideal for the modern traveller looking for the ultimate escape.
Kaya Kalp - The Royal Spa – Haryana

Close to the Taj Mahal, within the ITC Mughal, Agra, this spa is part of a premier resort that spreads across 35 acres. Inside, a truly royal Mughal experience is found thanks to exquisite interiors, impeccable service and extraordinary cuisine. Kaya Kalp – The Royal Spa is India's largest spa at approximately 9,200 square metres. Showcasing a harmonious blend of Mughal and contemporary design, it offers an oasis of tranquillity, where holistic therapies and services are offered in royal style. Eight luxurious treatment suites provide varied experiences of pampering, including a Royal Mughal Hamam, outdoor rain showers in enclosed gardens, a beauty salon and a water therapy room with steam, whirlpool and sauna facilities.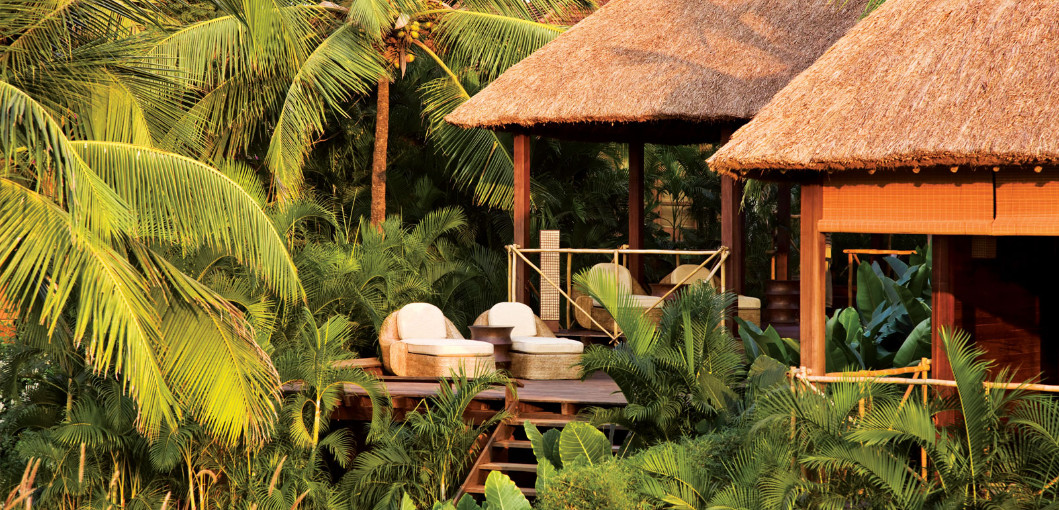 Sereno Spa – Goa
This remarkable health and wellness oasis offers holistic treatments through a blend of unique therapies. Serano Spa promises a transformative experience, integrating mystical traditions and philosophies of old-world India with the contemporary spa principles of aromatherapy and energy healing. Spread across 3,340 square metres, it's an award-winning destination for wellness set in the lush, beachfront gardens of idyllic southern Goa.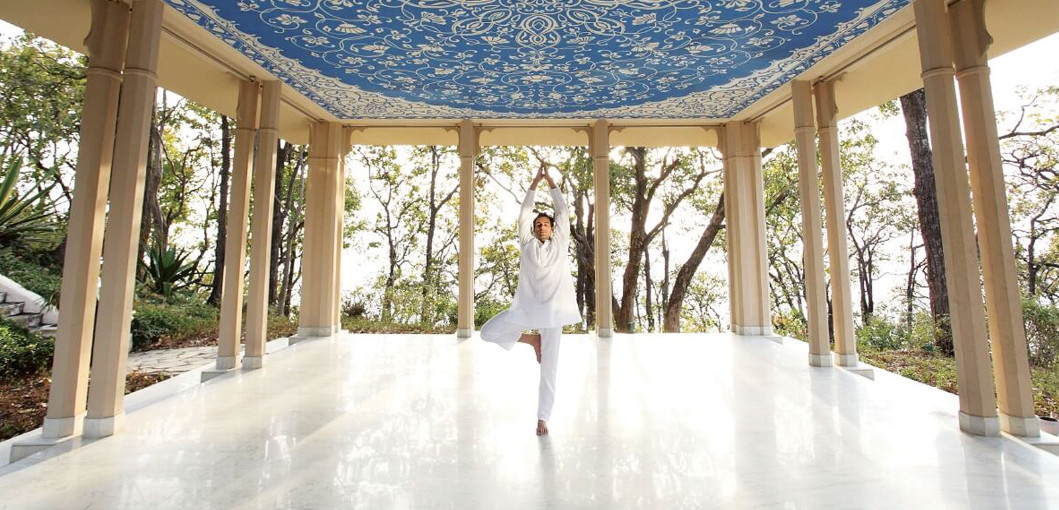 Jiva Spa – Rajasthan
Replete in exquisite suites with special arrangements and décor that make for an opulent spa experience, this spa located in Taj Lake Palace, Udaipur is in a league of its own. With many of the massages and therapies set on the royal boat, the regal aura of the Taj Lake Palace blends seamlessly with Jiva Spa's rejuvenating experience. From within the boat, a dramatic lake view of the hotel awes spa-goers, who take their treatments within a double spa suite, relaxation lounge, steam room and shower; on deck a soaking pool, day bed and dining area can be found. Spa journeys combine Indian-technique massages with treatments such as scrubs and wraps, using local herbs and spices.
Kairali – The Ayurvedic Healing Village
Experience Ayurveda in the land of its origin, south India. Kairali's Ayurvedic treatments are about getting back to nature – easily done in this destination which is set amid 50 acres of lush land in the Palakkad district of Kerala, where a stream runs past each cottage. Like a refuge among the wilderness, this health resort has pollution-free surroundings with soothing waterfalls and fountains. Designed to be the first of its kind in the world, this resort combines the healthy integration of healing, Ayurvedic and fitness programmes to restore vigour and zest into life.