With views over Dubai's snow park and an incredible après-ski aesthetic, it's very tempting to describe this particular suite as 'Alpine-esque', yet the Kempinski Mall of the Emirates' 'hotel within a hotel' concept, takes its inspiration from beyond the Atlantic. Simulating an exclusive retreat in Colorado's Rocky Mountains, Kempinski's Aspen chalets are a handful of ultra-chic one- to three-bedroom suites that either overlook the frozen slopes of Ski Dubai (the emirate's iconic indoor snow dome) or the hotel's second-floor pool, with views of the Burj Al Arab and coastline toward the horizon.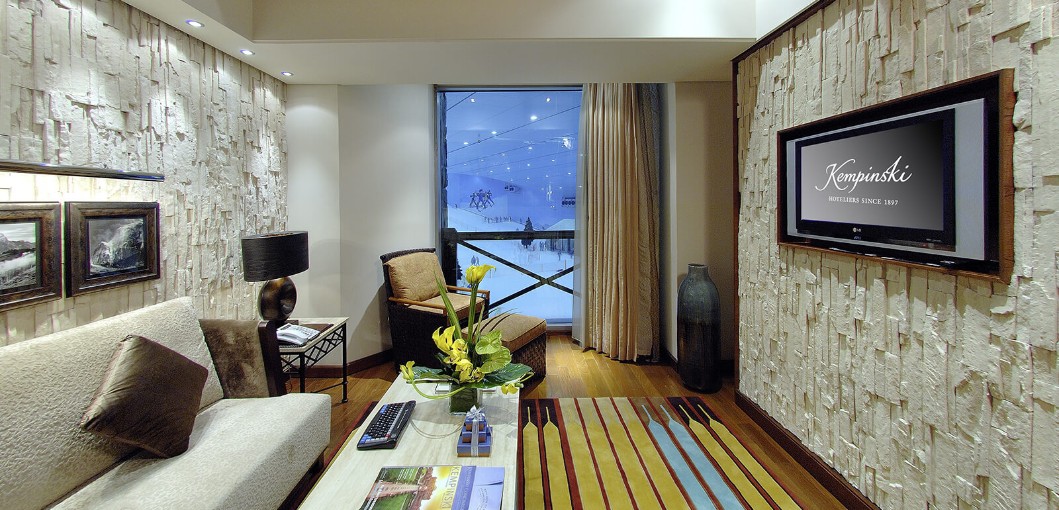 The mezzanine bedroom, lavish dining room and cosy, sunken lounge area are characterised by wooden fixtures and plush materials, with vintage-inspired posters affixed to the entranceway and stairwell, aping the golden era of the Colorado resort town. The sizeable Duplex Aspen Ski Chalet has many touches and details that enhance the charade of being a world away from the Arabian Desert, but none are as charming as the faux fireplace, which crackles and pops with the flickering projection of an authentic log fire.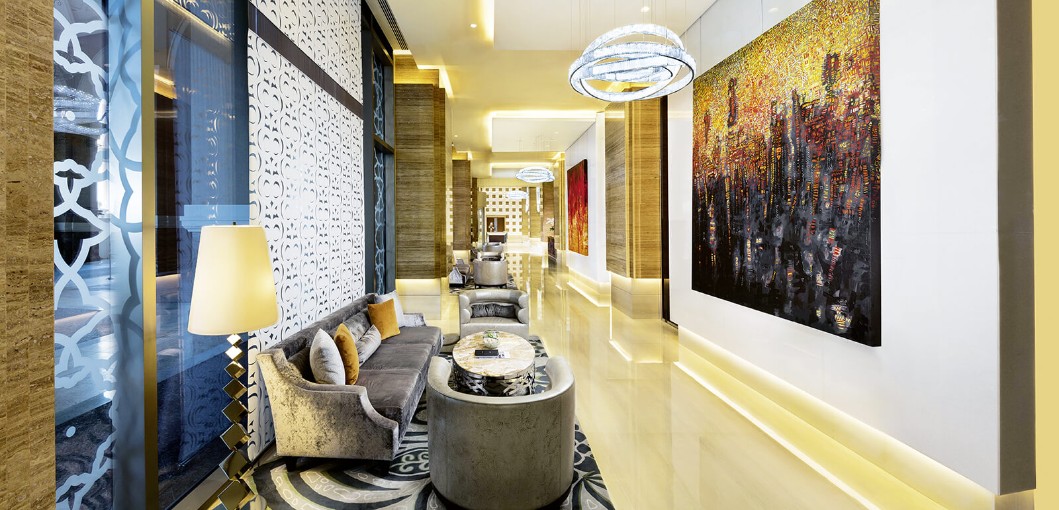 Each floor boasts a marble bathroom with a freestanding tub upstairs, next to the inviting king bed. To draw a bath, or resolve any issue large or small, the round-the-clock butler service will ensure you don't feel snowed in, along with a comprehensive in-room dining menu to supplement your hearty breakfast at Olea. Fittingly, guests of the Aspen Chalets enjoy complimentary access to the Snow Park of Ski Dubai and can access the Executive Lounge at any time, which serves as an alternative breakfast venue.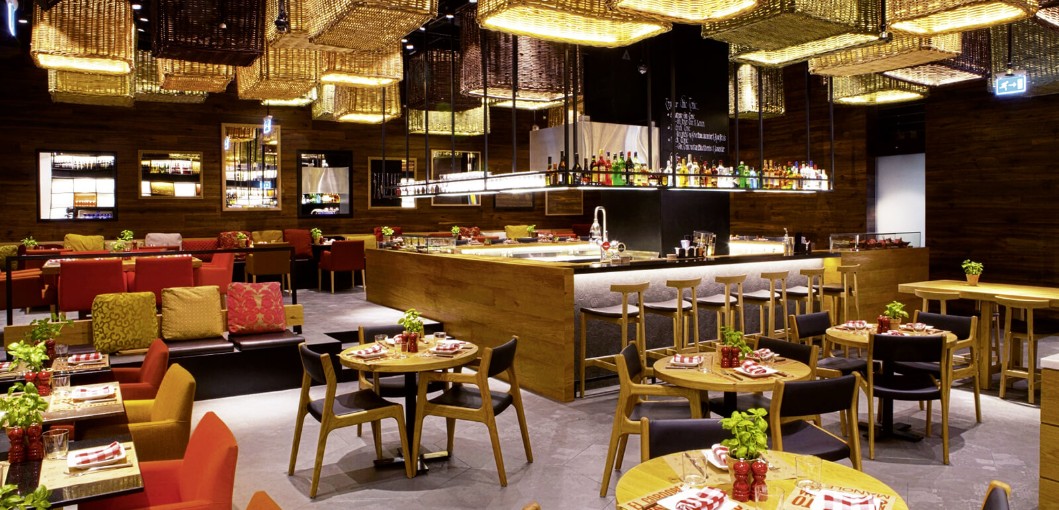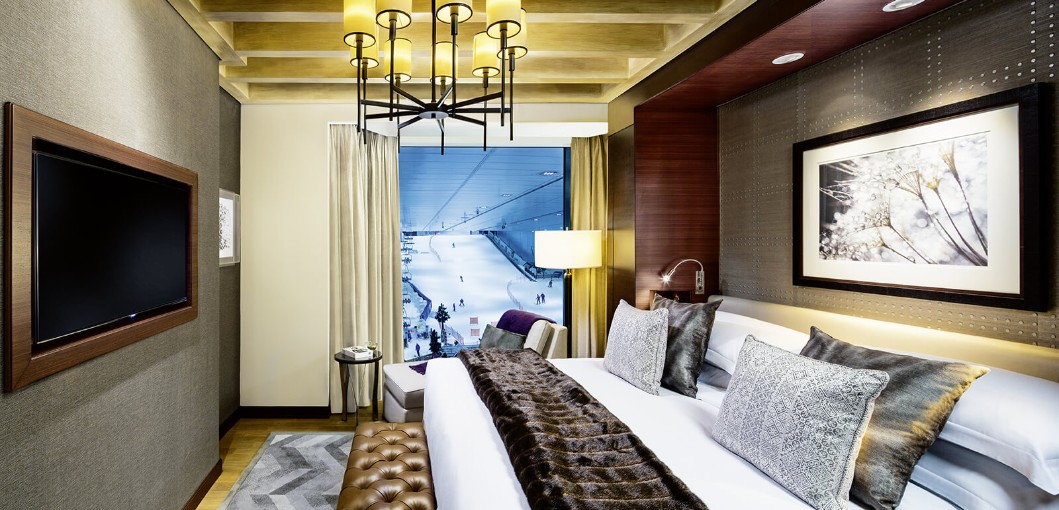 The lounge also provides an option for private check-in and check-out, complimentary access to Concierge and Business Center services, afternoon tea, a daily two-piece laundry allowance and complimentary early check-in and late check-out, subject to availability. For dinner, Salero Tapas & Bodega adds another vivid destination to your getaway, with an eclectic range of Spanish plates, sangria options and flamenco music on selected nights. Perfect for seafood lovers, the flavour-filled 'paella de marisco' is heaped with shellfish, shrimp, diced chilli peppers and handy chunks of lemon to add a zesty finish to an already succulent dish.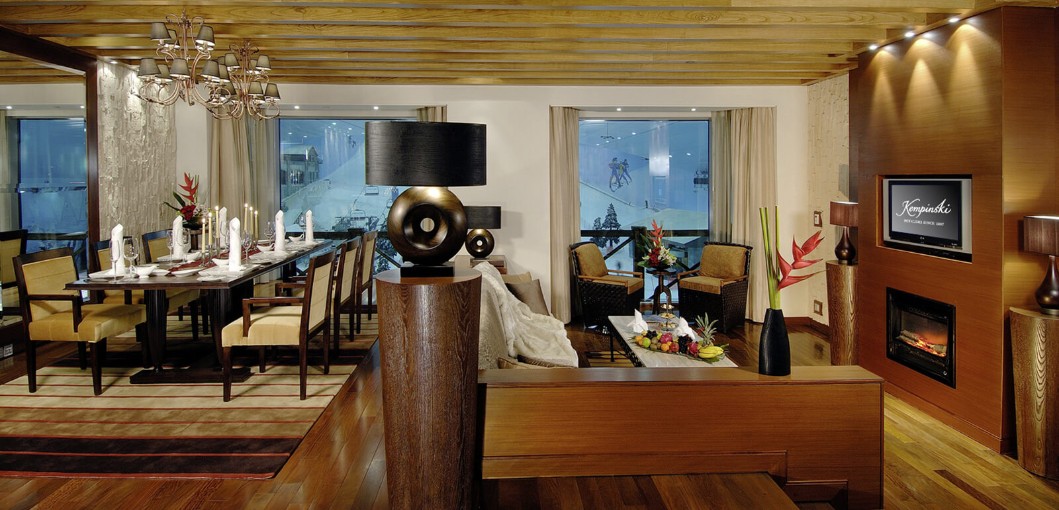 Back at the abode, your butler will have assured the evening turn down service has transformed the chalet into an even cosier haven, with the bright lights of Ski Dubai shielded by the two-storey curtain. If you choose to forsake the blackout curtain, be very aware that the general public can see into the suite, just as clearly as you can peer down over the overall wearing attendees, zooming down the slope and greeting the resident penguins. The flightless birds, however, aren't yet a feature of the suite.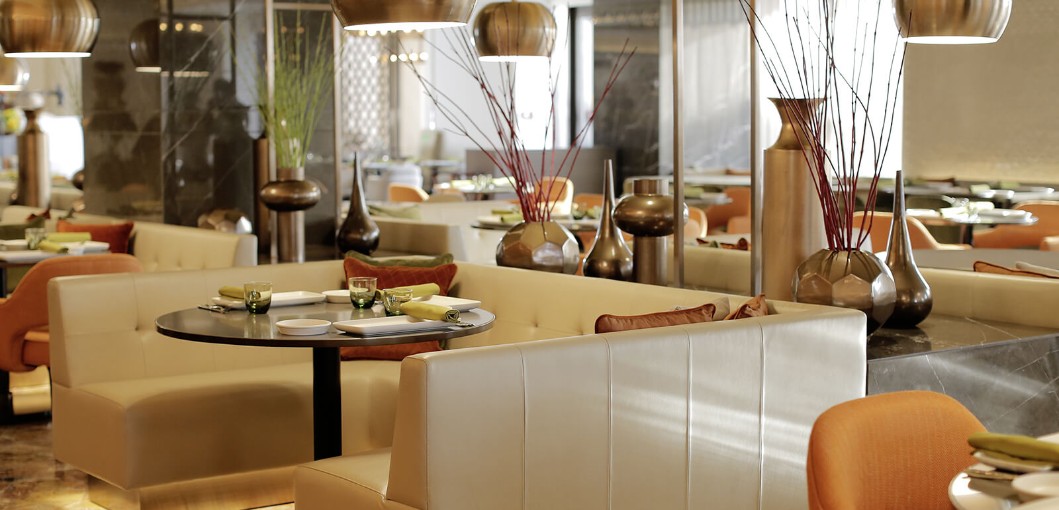 Stay:
WHAT: Duplex Aspen Ski Chalet
WHERE: Kempinski Hotel Mall of the Emirates Dubai
TEL: +971 4 341 0000