Soaring through the air, I feel the adrenaline coursing through my veins as I skim snow-capped peaks. Minutes earlier, I was jumping out of an orbiting satellite to earth! Flying through virtual worlds whilst strengthening your core is just one of the ways guests can workout in the frescoed ballroom-turned-movement lab of Palazzo Fiuggi.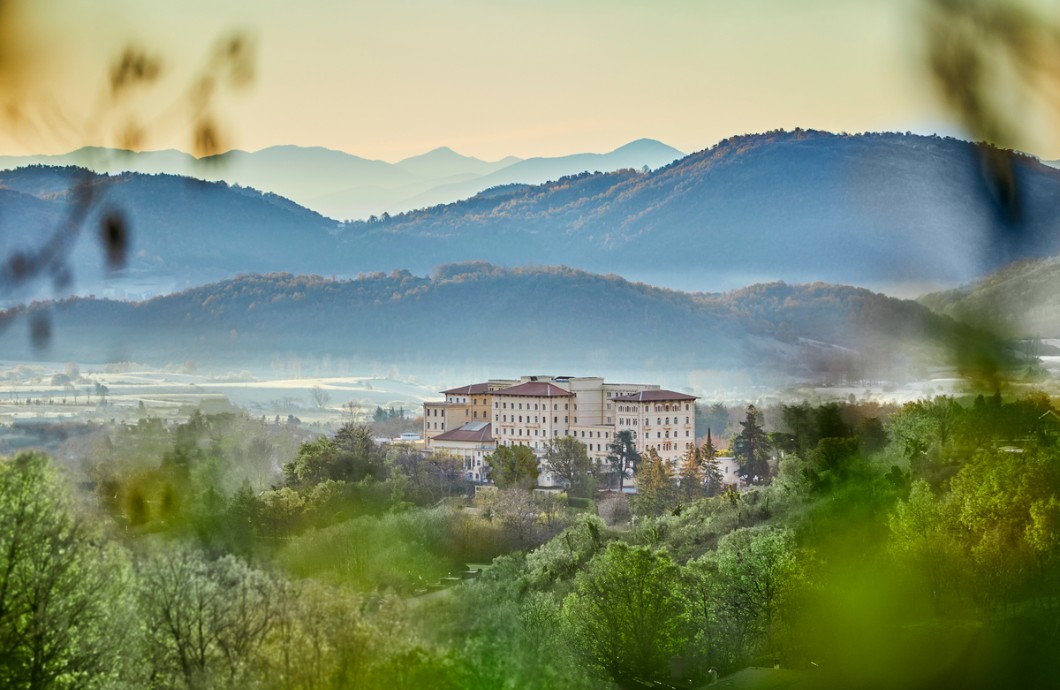 Formerly Palazzo della Fonte, the storied hotel (located in the central Italian region of Lazio), is a scenic one-hour drive east from the eternal city. Settings don't get much more salubrious. The art nouveau beauty nestles amongst chestnut woods and ancient oak trees on the fringes of Fiuggi: a medieval thermal town, that's also home to one of Italy's oldest golf courses.
At one time reserved for the region's noble families and aristocrats, Fiuggi's healing springs reputedly cured the kidney stones of Pope Boniface VIII and Michelangelo. And, as of May last year, its therapeutic waters (rumoured to be the Vatican's H20 of choice!) also invigorate the thalasso pools of Palazzo Fiuggi's new $34M wellness wing. The 102-room property's former conference and meeting areas have been reimagined as a 6,000-sqm temple to health and wellbeing, by spa-chitect Mario Dal Molin.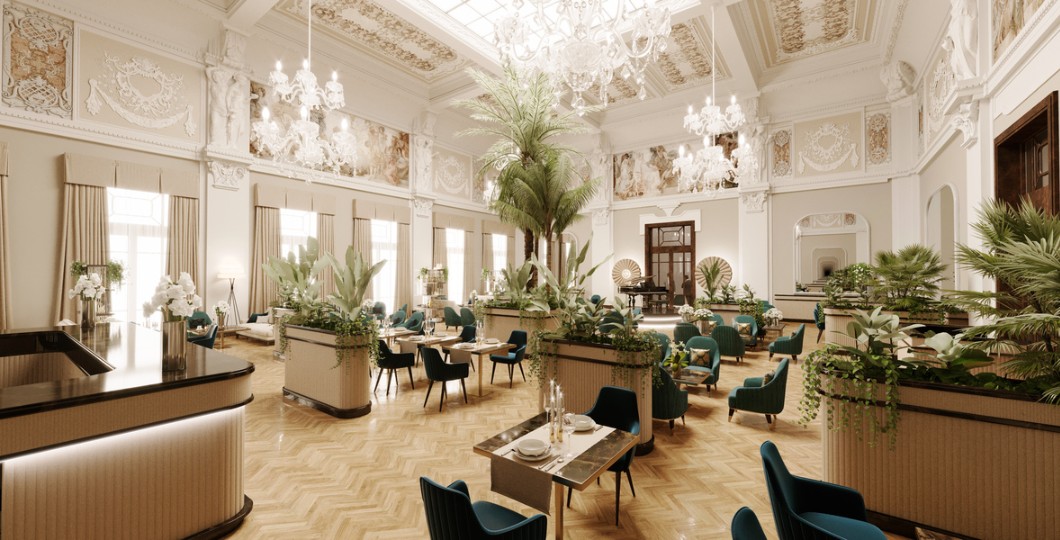 Pleasingly, the wedding cake architecture, Murano Glass chandeliers, acres of Carrara marble and antique parquet floors, remain. Nowhere parades the hotel's 110-year-old heritage better than its lofty-ceilinged dining room. It's here I indulge in an artfully plated lunch of snapper carpaccio with mango and pumpkin chutney, followed by a moreish citrus "au gratin" with strawberry sorbet.
Padding in the footsteps of Ingrid Bergman (who took up summer residence here in the sixties), I retreat to my regal 55-sqm Imperial Suite. A vision in dove grey and pewter tones, it blends old (think cornices bordered by white stucco and Art Nouveau balcony doors), with contemporary furnishings and clean lines. Guests seldom step out of their fluffy robes as it is, and the suite's decadent marble-clad bathroom is just one more reason not to.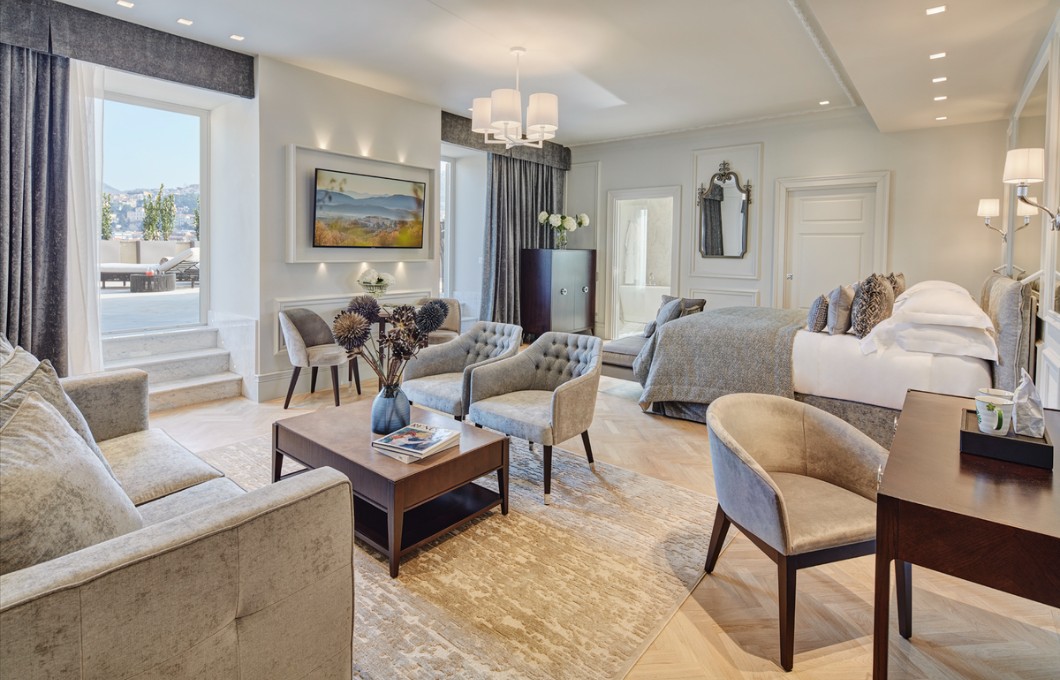 I waste no time in taking my daily dose of Vitamin D on the suite's 100-sqm terrace, which overlooks Fiuggi old town's terracotta rooftops. Another place to drink in these edifying views is from the hotel's floor-to-ceiling windowed sauna. My hot new lookout is part of Palazzo Fiuggi's 700-sqm Roman Therme, tethered to the wellness wing's medi, beauty and spa facilities via a glass tunnel.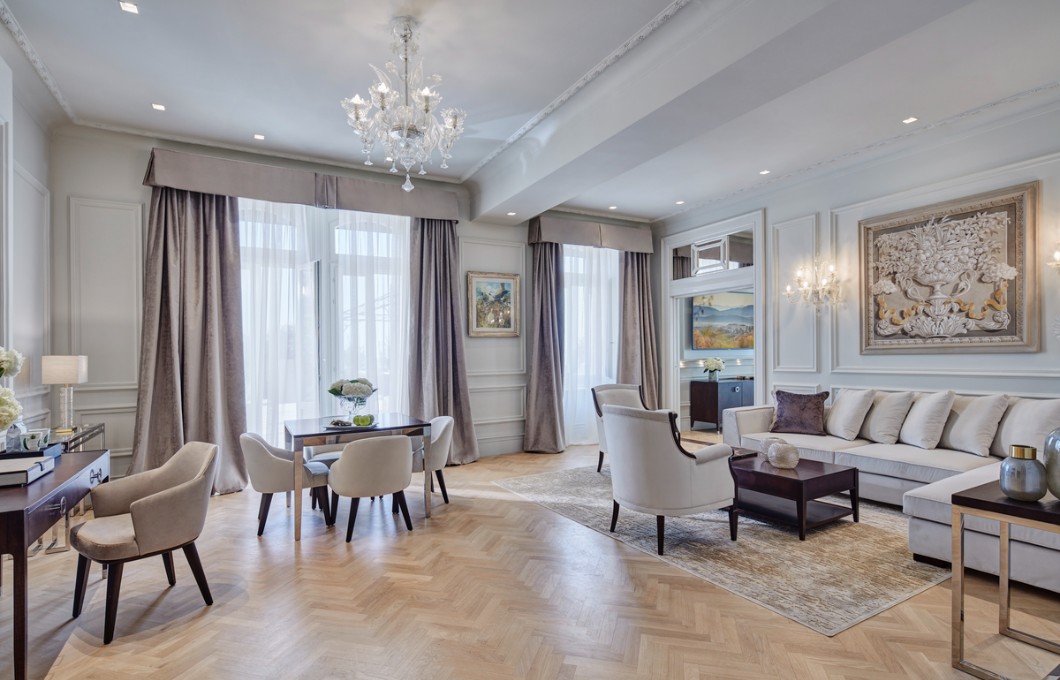 Behind almost invisible doors, guests have their retinas scanned, bodies wrapped in mud, and bone density scrutinised. Everything from personalised infusions to psammo (a hot sand therapy hailing from Egypt) is on the wellness menu, which fuses ancient disciplines like Ayurveda with the latest diagnostic tech. After an initial consultation with one of the hotel's crack team of doctors, guests are enrolled into one of four customisable science-backed programmes: Complete Life Rewind, Optimal Weight, Deep Detox and Immuno Boost.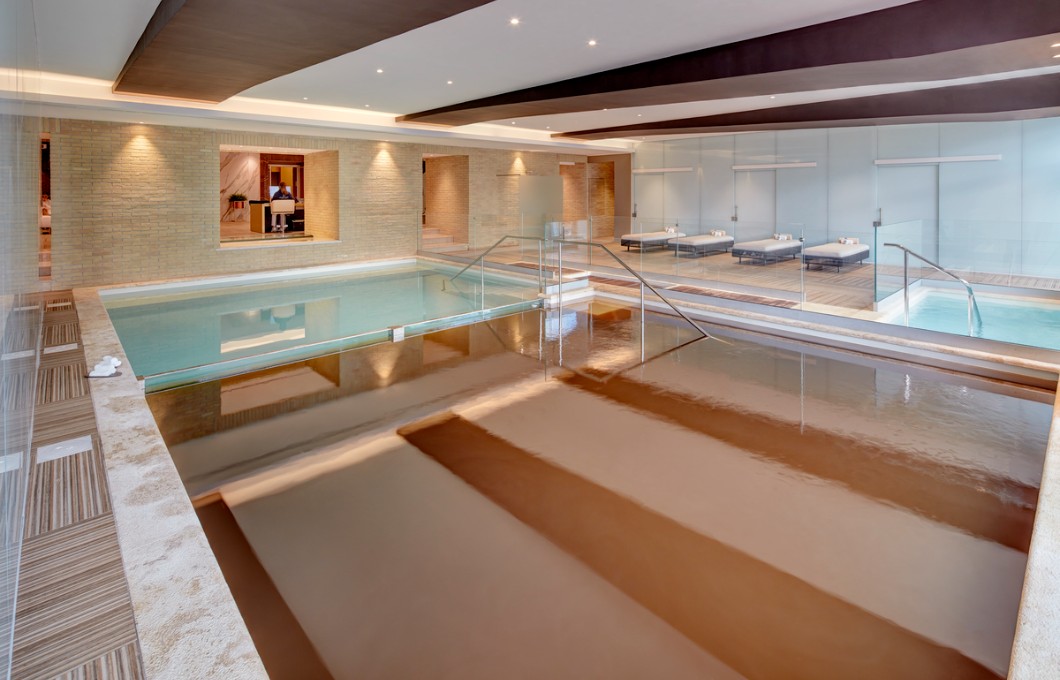 My own bespoke programme begins with a deep dive into my psycho-emotional state, with a treatment lasting all of five minutes. "Nilas bioresonance measures biorhythms governed by your central and autonomous nervous system," Doctor Lorenzo de Stefano tells me, whilst gently clipping ECG-like electrodes to my skin. In my second high-tech therapy of the day, I stretch out on what appears to be a tanning bed. In reality, I'm being slowly (but safely) warmed with infrared: the sun's so-called healthy rays, which "stimulate self-healing in the body," my therapist explains.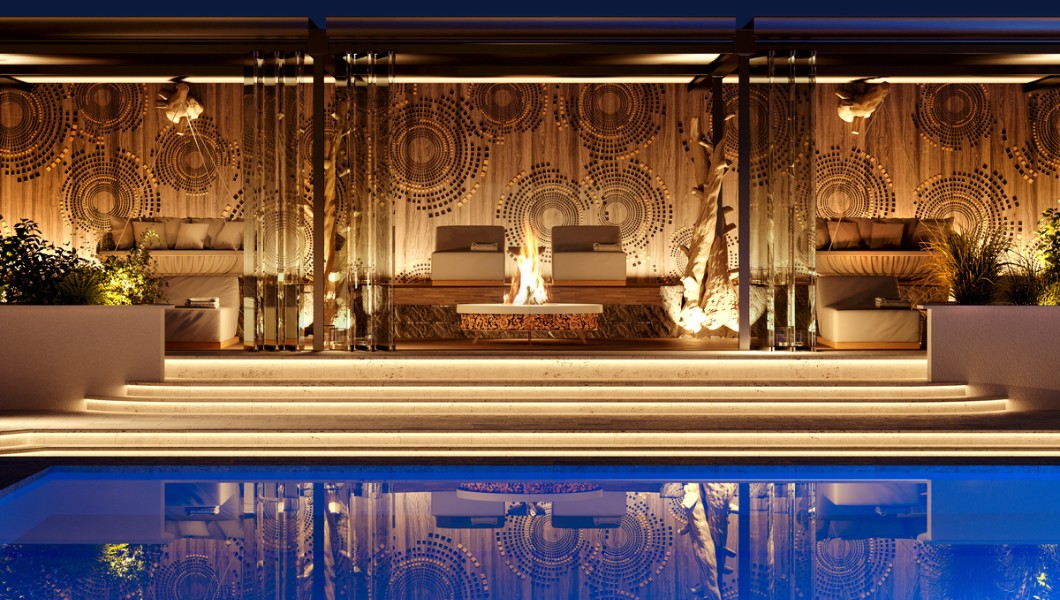 After forty flushed minutes, I emerge rosy-cheeked from my FIR Detox, with the sort of appetite that can only be sated with a three-course Italian feast. Thankfully, mealtime at Palazzo Fiuggi is more akin to a fine dining experience than a brutal detox. Menus have been co-curated by specialist in biological-related diseases and genetics, David della Morte, and highly decorated chef to Rome's only three-Michelin-starred restaurant, Heinz Beck. German-born Beck brings his expertise in naturopathy, quite literally, to the table. Designed to promote cellular regeneration of the body and mind, Mediterranean-inspired dishes are peppered with anti-inflammatory ingredients like berries and broccoli. I order seconds of the consommé with toasted spelt and pearls of vegetable starter, before polishing off a fillet of cod and scented curry with spicy amaranth. As for the sparkling Fiuggi water – my ever-attentive waiter tops it up like a fine Italian wine.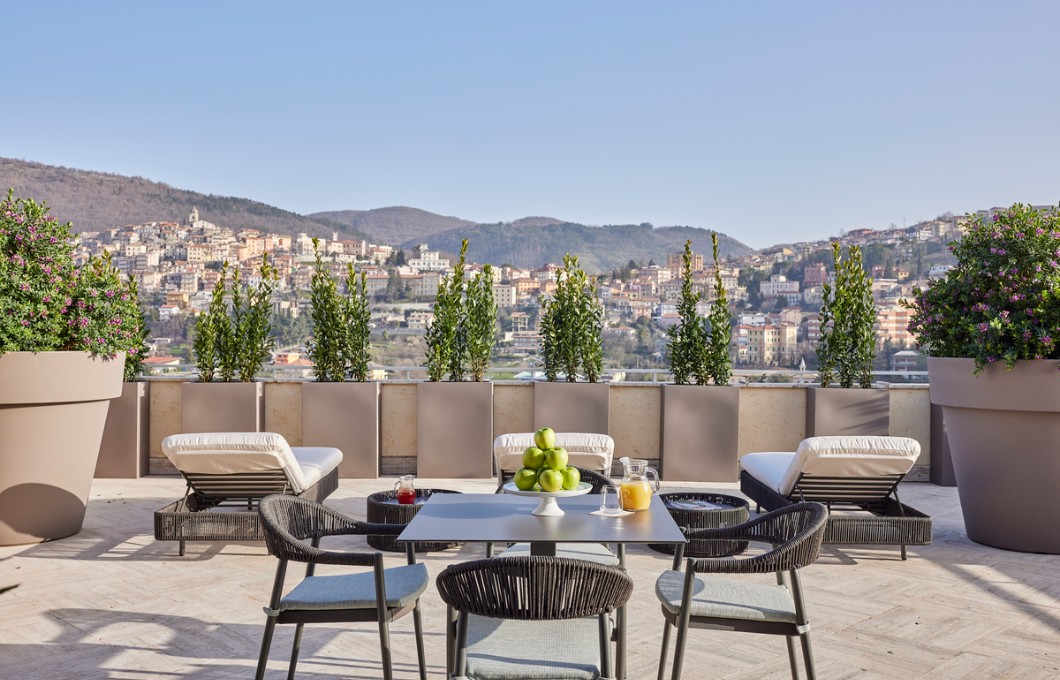 With alcohol strictly verboten, guests typically spend the evening lounging in the hotel library with their head buried in a book, or propping up the herbal tea bar: Tisaneria. Here you can sip brews inspired by the Benedictine monks who ran pharmacies in nearby 9th-century mountaintop monasteries like Trisulti and Casamari.
In the coming days, I gravitate between the hotel's luxurious indoor-outdoor-pool, its 20 acres of private parkland, and pin-drop quiet treatment rooms. Water – whether you're treading it in the Roman Therme Kneipp therapy circuit, steaming in it on a marble slab, or hydrating with it from brass taps fed by the town's ancient springs – is omnipresent. And with that, I raise my glass of volcanic-stone filtered water to a bellissima health-giving getaway!
HOTEL:
WHAT: Imperial Suite
WHERE: Palazzo Fiuggi, Via dei Villini, 34, 03014 Fiuggi FR, Italy
TEL: +39 0775 7661