Art is a focus for Capri Palace Jumeirah, something you will be able to tell from the moment you stroll towards the hotel's sweeping entrance. Stretching along the walkway is a 40-metre fiberglass piece by Arnaldo Pomodoro. There are windows allowing you to peer into the mosaic-tiled floors (also created by an artist, Velasco Vitali). And then, moments before you hit reception, an oversized helmet from Mimmo Paladino sits at the door.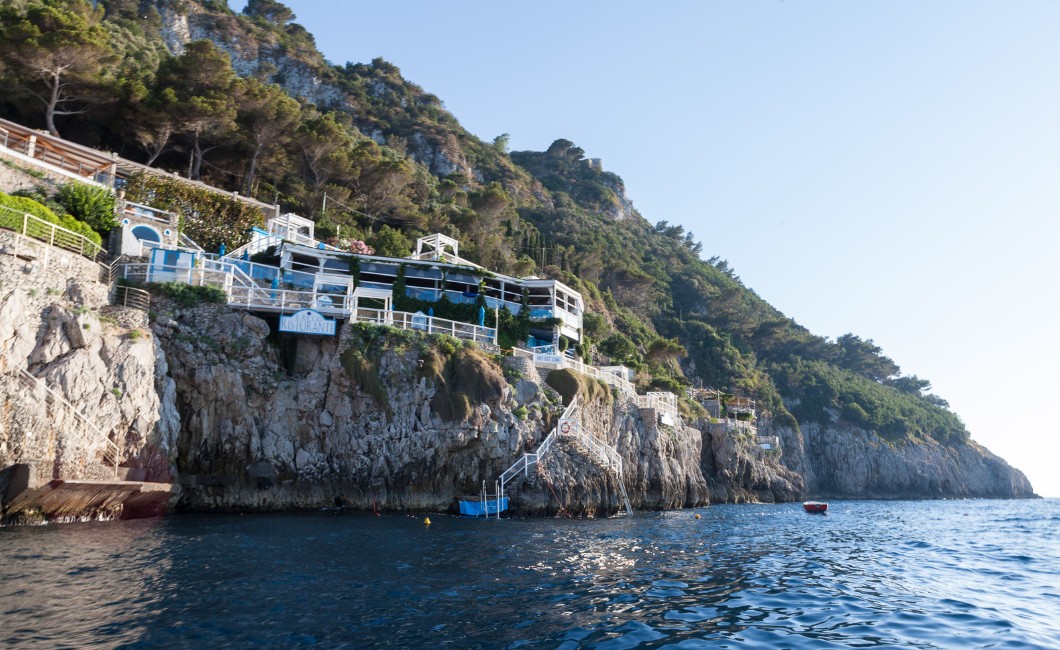 "We call it the White Museum," explains Renata Zanini, marketing executive, Capri Palace. "We have around 40 contemporary art pieces. The property was created by a local family, and since Jumeirah took over, we have wanted to keep that same spirit."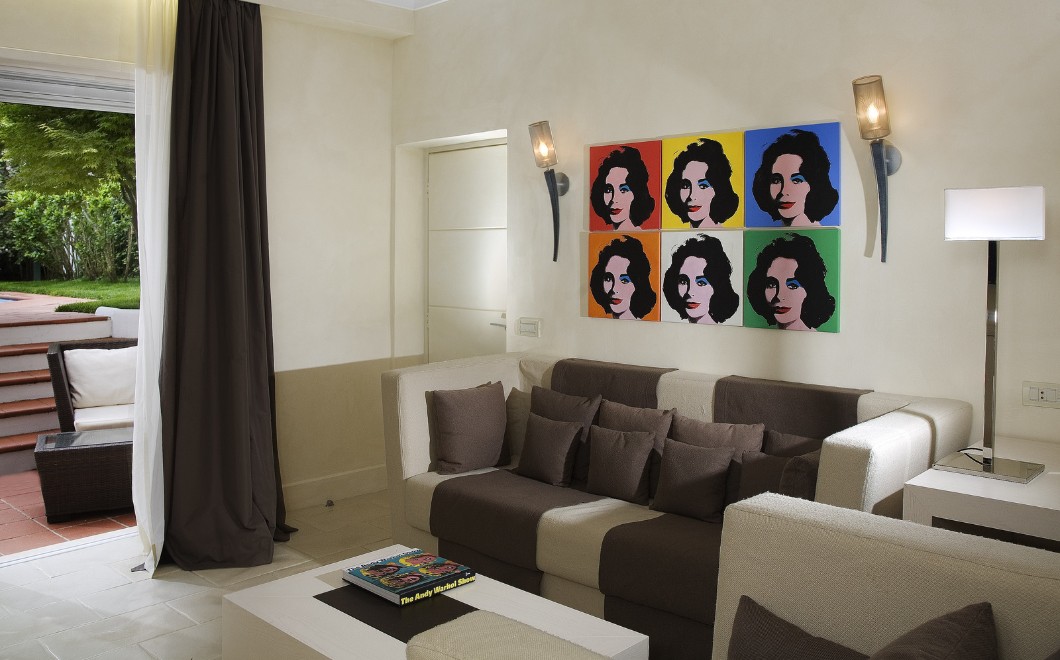 Capri Palace Jumeirah's contemporary art sits hand-in-hand with the elegance, grandeur, and glamour of an Italian luxury property. Reception is framed by arching white ceilings and chunky columns, all reminiscent of a traditional Neapolitan palazzo. Marble detailing is everywhere. In the property's 68 rooms, colours are kept minimal – whites, creams, a touch of neutral browns – and windows are high, flooding everything with natural light.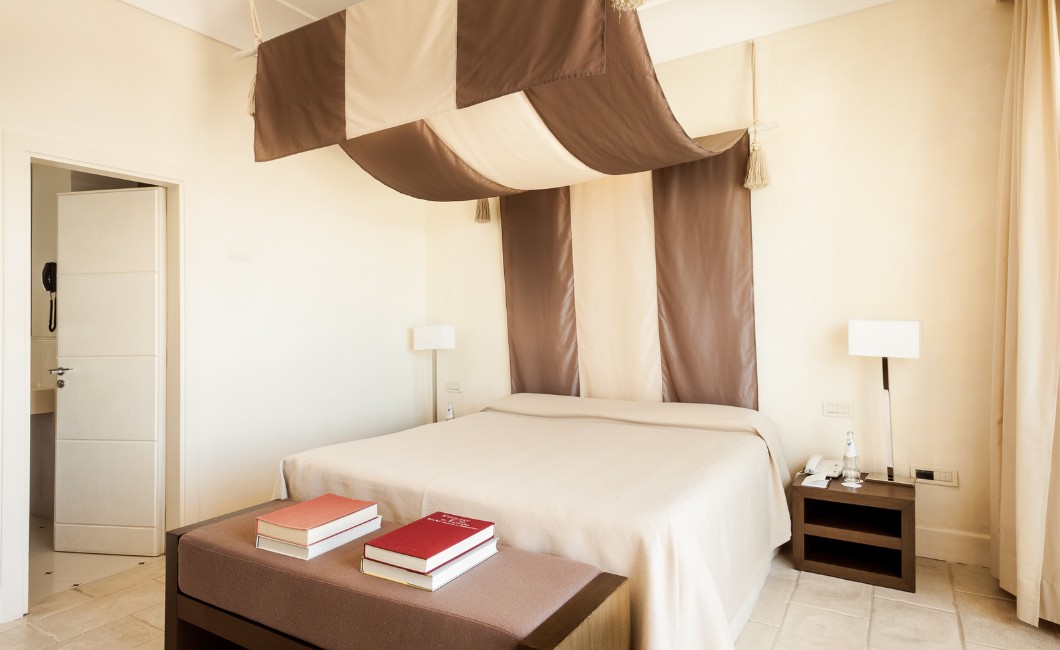 "Capri has always been a dreamy travel spot," says Zanini. "There's nature, special gems of the island, boat tours, relaxing, all of that… And we have a strong Middle Eastern market, which is only growing." Only last year, Jumeirah announced they would manage Capri Palace.
In the property's private Warhol-themed Pool & Garden Suite, the fusion of pop art and glamour continues. The space isn't the biggest that Capri Palace Jumeirah has – at just 50sqm, it can only sleep three – but its artistic charm is what draws art-loving travellers.
Contemporary prints of Warhol hang over the couch. Outside, in the 15-metre private pool, giant mosaic renditions of Warhol's Mao faces stare up from the bottom. The private patio and plenty of greenery provide extreme seclusion, while views face the nearby Mount Solero.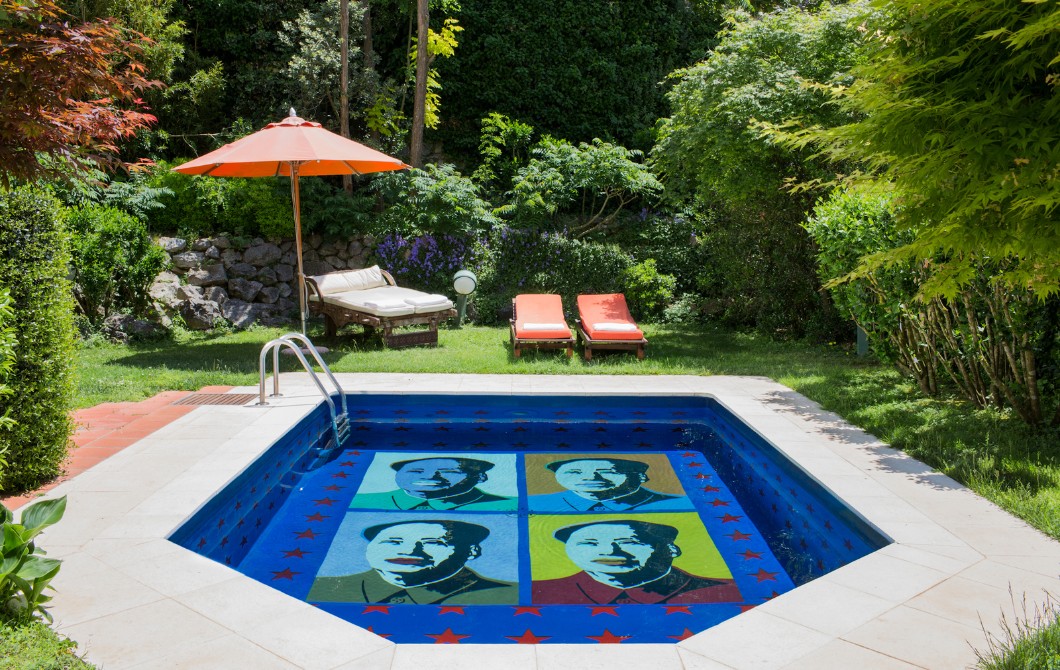 And if you prefer your pop art with the whole family at your side? It's possible to book entire floors and levels of Capri Palace, including the similarly art-themed Mirò Pool and Garden Suite.
For sunbathing with a side of old-Italian luxury, guests head to Il Riccio, Capri Palace Jumeirah's private beach club. Here, Dior-branded cabanas face directly over the Mediterranean, and there are stairs leading straight down into the sea. Lounging can be combined with shopping, thanks to the Dior pop-up boutique that sits past a Dior-branded vespa and a swaying Dior hammock.
When hunger strikes, Il Riccio's chic restaurant serves up incredible plates of lobster, sea urchins and oysters. There's a glass display case with fish plucked straight from the sea, and behind you'll be able to watch chefs creating masterpieces in the open-plan kitchen. The food is exquisite – as it should be: Il Riccio is the only one-Michelin-starred beach club in the world. Do like the Italians do and wash it all down with a crisp glass of Le Cantine Ferrari bubbles.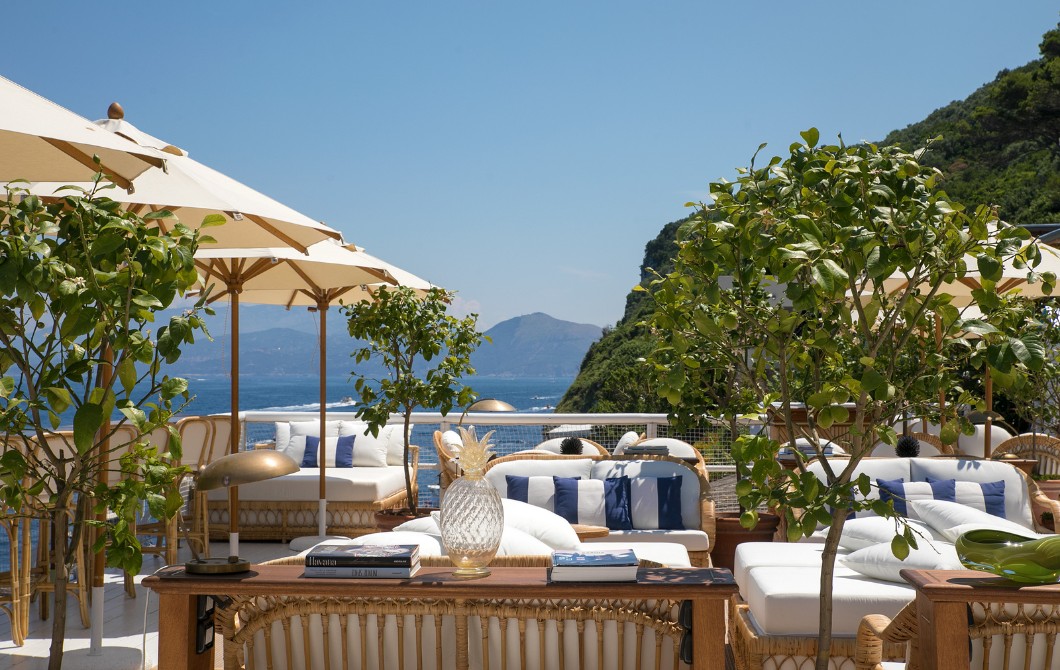 No trip to Italy is complete without a proper Italian aperitivo – and Capri Palace Jumeirah has this sorted, too. At Bar Degli, the hotel's gin-themed art bar, a stylish bartender talks guests through over 200 types of gin. There are local gins, Italian gins, and gins for those who are bored of all others. "This one is infused to smell like meat," the bartender explains. "And this one like smoke." Drinks come served in oversized glasses, poured atop chunky ice cubes and flourishes of flowers. A live DJ plays as the sun goes down.
For dinner, you'll want to head to L'Olivio, Capri Palace Jumeirah's two-Michelin-starred restaurant. Making up only one of three Michelin-starred restaurants in all of Capri, this white-linen spot attracts a high-heeled, glamorous crowd. Guests dine for hours.
Before the meal even begins, a specialised water menu is presented. Mineral levels and consistency, staff explain, can be considered and sipped like a fine wine. A tasting menu features potato gnocchi served with lobster and cauliflower, seared tuna belly on a bed of celery and carrots, over 20 vegetables on a single plate cooked in different ways, home-made spaghetti, meats, and more.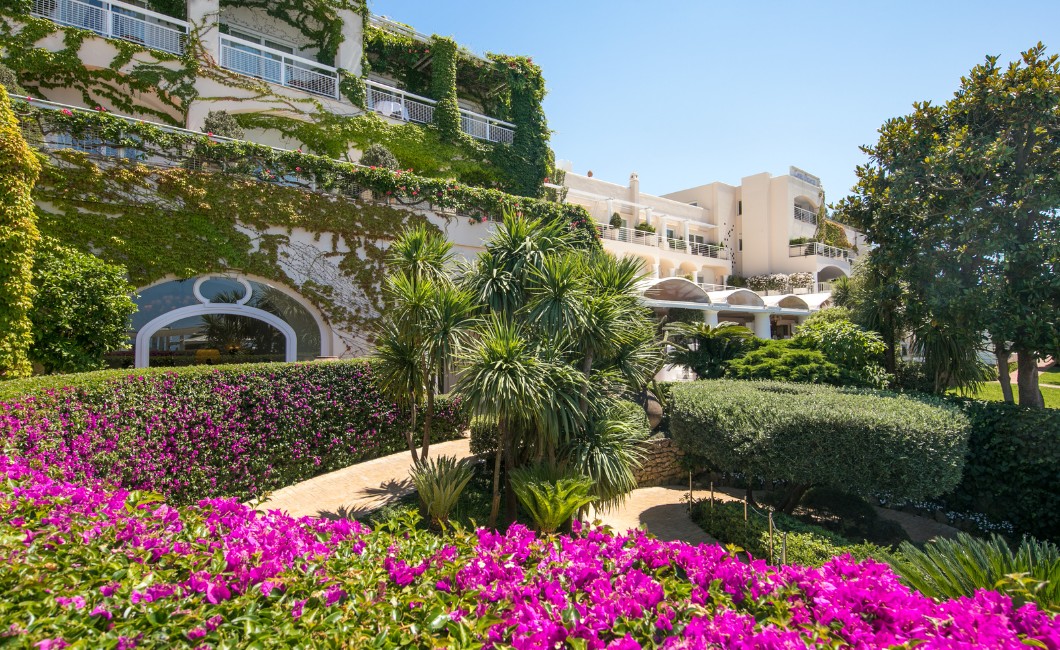 When the dishes themselves are done, staff swoop by with cart after cart of additional foods: a tray of chocolates filled with olive oil; plates of popcorn and candied ginger fruit; oversized candies that pull in the property's sense of quirky fun; and on and on and on.
HOTEL:
WHAT: Pool & Garden Suite
WHERE: Capri Palace Jumeirah, Italy
TEL: +39 081 978 0111