A man, the Sanskrit for 'peace', is just that, I muse, whilst sipping on an ice-cold lime and mint infusion under the dappled shade of a frangipani tree. The subtext is a frazzled journalist careering in a tuk tuk past banana bundles and roundabout cows, just minutes earlier. It's not that Aman resorts isolate themselves from the outside world, rather they distil it so that guests still feel connected to local cultures.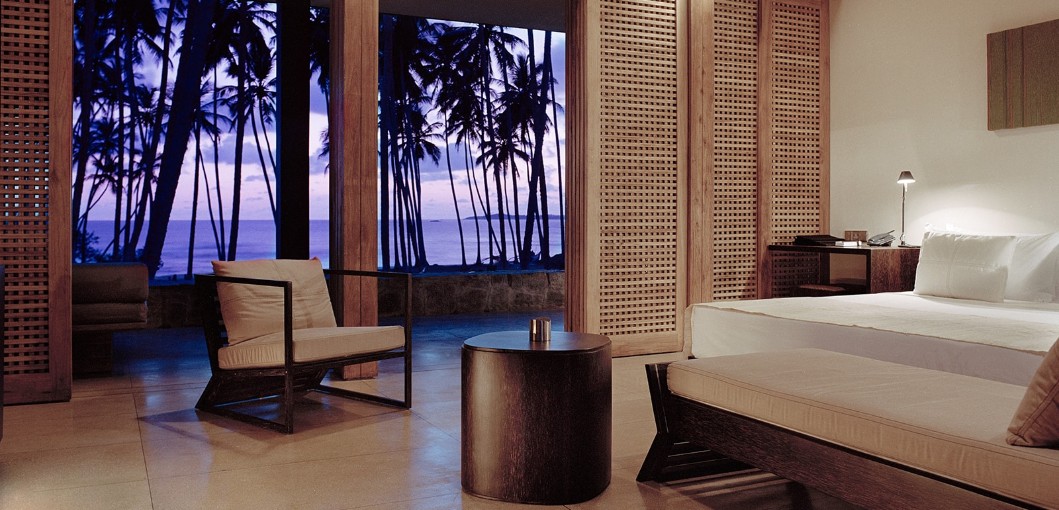 As I'm welcomed through an ascending colonnade, flanked by manicured lawns, airy pavilions and reflective pools, the line between inside and out is satisfyingly blurred. Amanwella's modernist lines and calming aesthetics have all hallmarks of Geoffrey Bawa, the influential Sri-Lankan born architect and founding father of 'Tropical Modernism'.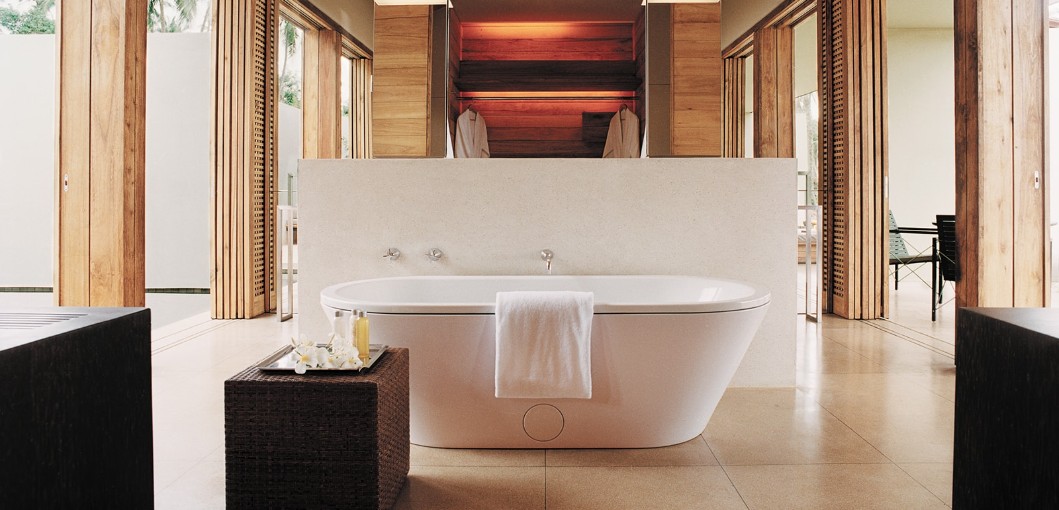 Eschewing hotel check-in protocol, there's no front desk. Instead, General Manager, Filipe de Lencastre, welcomes guests personally. Like a proud dad, Filipe unveils the resort's centerpiece – a 47 metre-long Infinity-edged swimming pool which appears to drop away into the Indian Ocean beyond. A palm-strewn banana-shaped beach bookended by two rocky headlands is a view even the most jaded island traveller couldn't tire of. It's an enviable piece of beach real estate on Sri Lanka's wild southern coastline, located within spitting distance of the seaside town, Tangalle, and seasonal egg-laying giant turtles.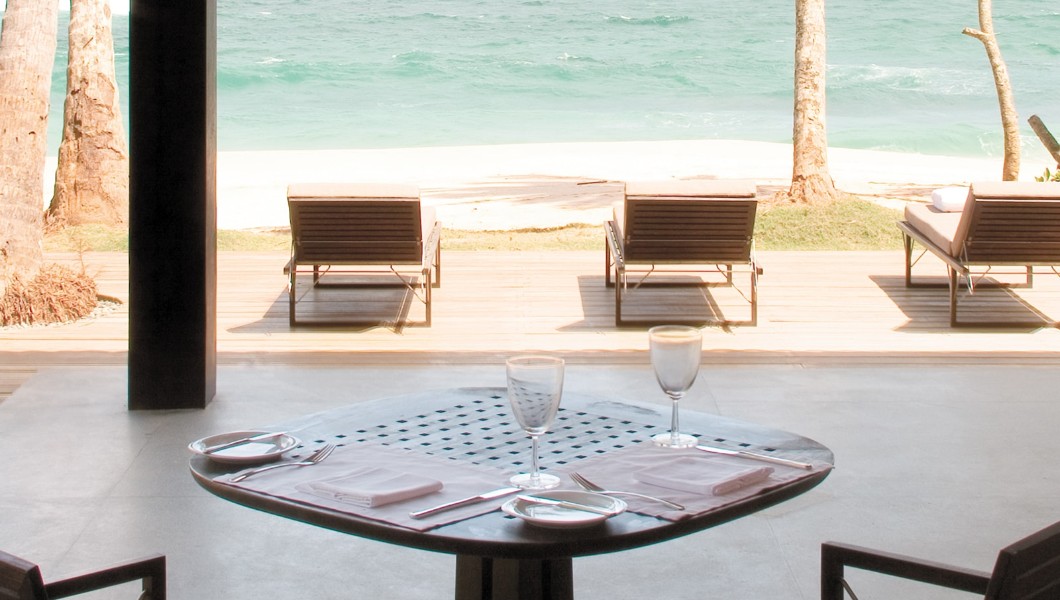 Working with the natural contours of the land, the resort's 27 suites nestle into the gentle slopes of a sprawling coconut grove. Luckily, there's a shiny resort tuk tuk on hand to deliver you right to the door of your 100-sqm garden-fronted or ocean-facing suite, crafted with indigenous materials like hand-hewn stonewalls and terracotta roofs. A walled-in entry courtyard equipped with a tourmaline blue plunge pool makes for quite the entrance. Glass doors open up to reveal an airbus-sized bed, fanned by coconut-wood furniture, a sleek writing desk and Kithul wood Credenza with a personal bar, already prepped for mixing that breezy island cocktail. Dipped in earthy tones, the sandy-coloured terrazzo flooring and neutral-toned fabrics recall the resort's beachside locale, whilst splashes of mossy green invite nature indoors. Teak sliding doors partition the 30-sqm bathroom, outfitted with a standing tub, twin vanities and a separate monsoon shower. The toilet is no-less deserving of a mention, thanks to ocean-framing floor-to ceiling windows that make it one of the best seats in the house. You can also soak up this breath-catching vista from the suite's 13 metre-long terrace, where mellifluous waves lull me into an impromptu siesta.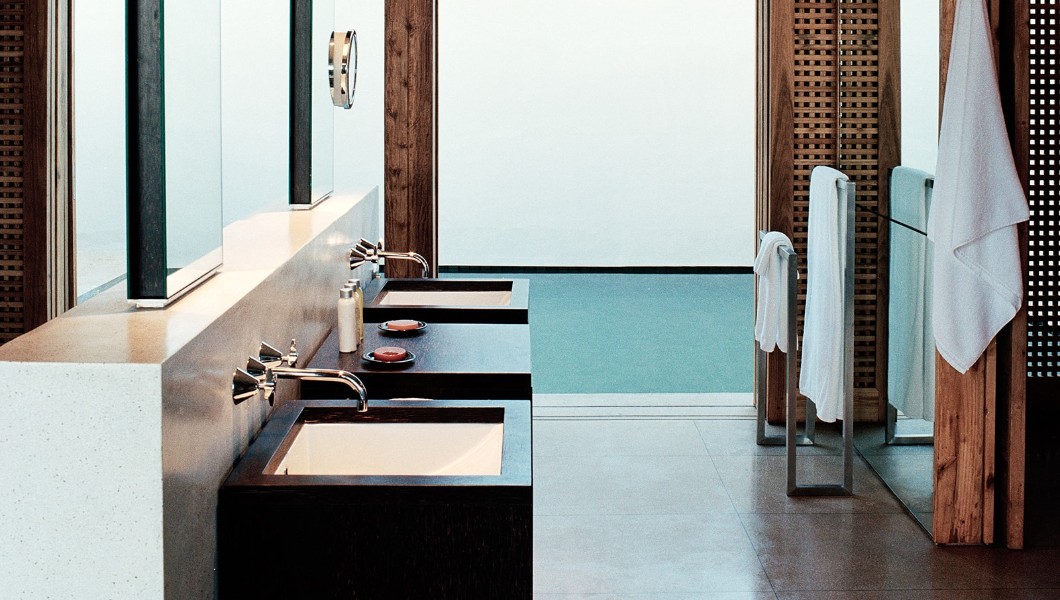 Rejuvenated, I grab my Aman beach wardrobe (a locally made straw sun hat and rattan bag) and wander barefoot down a shady path that delivers me to virtually deserted pale palomino sands. Hugged by nodding palms just a whisper from the waves, is the resort's effortlessly cool beach-club, where Aman habitués graze on coconut charcoal-barbecued snacks, local lagoon crab and king prawns that still taste of the sea. Amanwella's alfresco dining options are endless, from languid lunches in the privacy of your suite's terrace, to a candle-lit set up on the beach or palm grove. I opt for 'The Restaurant's' inherently romantic sea-facing terrace, where I drink up a spectacular final sunset with an arrack sour, the hotel's signature cocktail. Since Sri-Lankan Chef Shantha Priyadharshana Peiris is at the helm, I don't hesitate in defaulting on the Western menu for a traditional rice and curry. My table almost buckles under a smorgasbord of dishes like gotu kola leaf salad, heirloom red rice, mung bean curry and more sambals and relishes than I can count.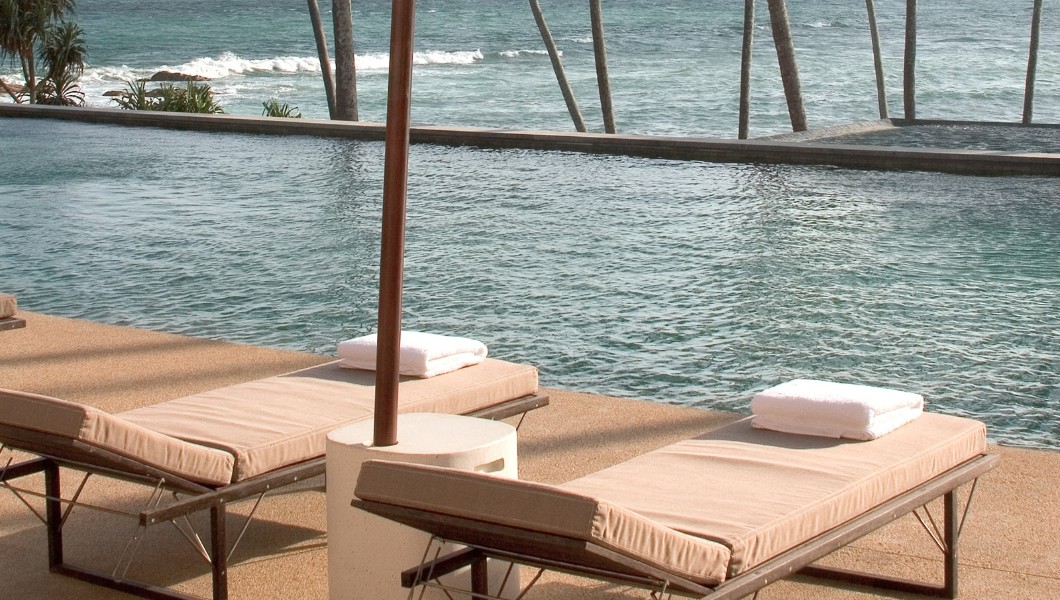 Soporific with spicy food, I retreat to my suite to find a miniature replica Wella tuk tuk on my pillow, a novel twist on the usual turndown chocolates. It's thoughtful keepsakes like these, coupled with personal service, that have amassed the brand its legion of 'Aman Junkies', known to follow the 'Aman trail' from the French Polynesia to the Philippines and beyond. For me, the pilgrimage to all 33 properties (and 21 countries) has only just begun.
Stay:
WHAT: Amanwella
WHERE: Tangalle, Sri Lanka
SUITE: Ocean Pool Suite
TEL: +94 472 241 333