These days Maserati cars are often regarded as luxurious cars designed to cruise around continents, but did you know that Maserati started life as pure racing track cars, designed to break speed records and win races?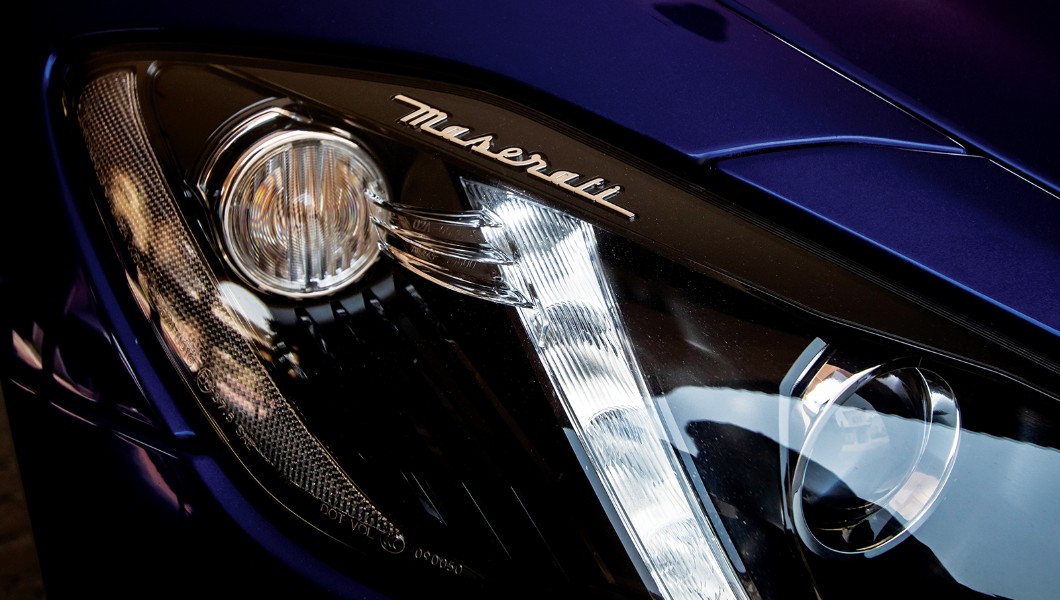 The first Maserati displaying the now famous trident logo rolled out of the garage in 1926, aptly named the Tipo26. In 1929 the 16-cylinder V4 set a flying 10km speed of 246.069 kph. Just 10 years later, the "Boyle Special" 8 CTF won the Indianapolis 500, averaging speeds surpassing 185.131 kph, winning again in 1940.
It wasn't until 1947 Maserati, now based in Modena, showed off its first car fit for everyday day use; the A6 1500. Designed by Pininfarina, it was a huge success, and 10 years later the 3500 GT was presented at the Geneva Motor Show, following a growing demand for grand tourers. So with such a rich history, does the 2018 Maserati GranTourismo Sport cater for today's driver in the market for a grand touring vehicle? Well, I personally feel this is the best Maserati I've ever driven.
Before even getting behind the wheel I had to take a moment to admire the exterior styling. Again, for me, I have to say this is one of the best-looking Maseratis money can buy and this Pininfarina edition strikes the perfect balance between sporty and elegant, with it's low stance, sporty side trims and discrete spoiler on a long flowing body. The trend continues throughout the vehicle, and a car that's equipped with P-Zero high performance tyres and 20" rims (which you'd expect to find on a McLaren), handling bumps in the road so effortlessly is an achievement all by itself.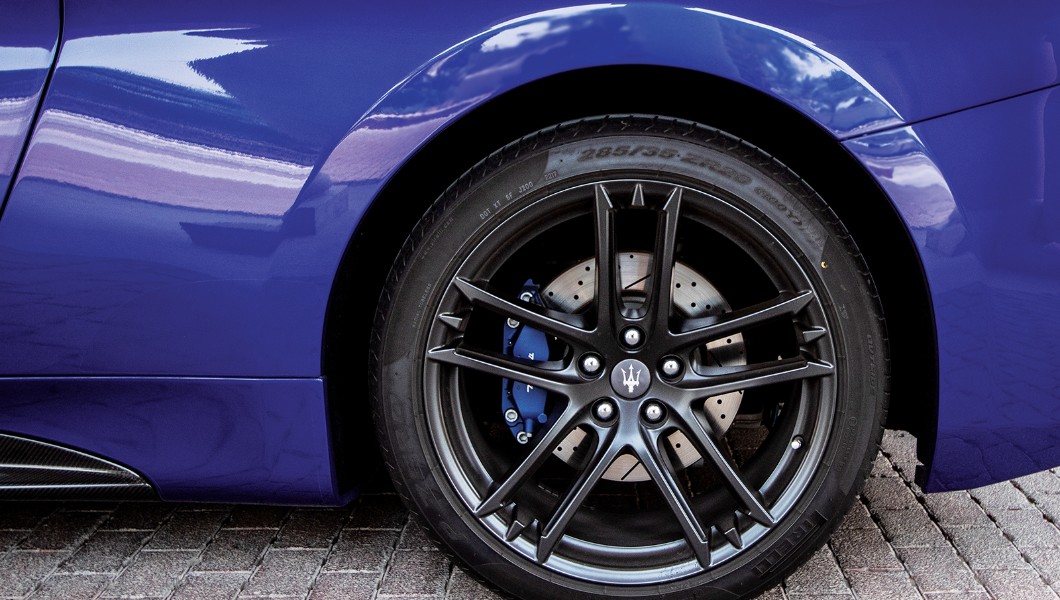 Getting into the car is where my conflicts begin with the Maserati GranTurismo Sport. At first glance the interior looks like your standard Maserati excellence – a nice combination of blue and white flows through the cabin with some exquisite leather seats provided by Poltrona Frau leather. Getting settled behind the wheel, I start to look for the stop/start button but I'm then told you need the key. Yes, a top of the range luxury vehicle in 2018 decided to make the driver insert and turn a key. As any regular readers know, I'm all for a touch of nostalgia (or retro chic) in a modern vehicle, though I'm not certain this particular car pulls it off.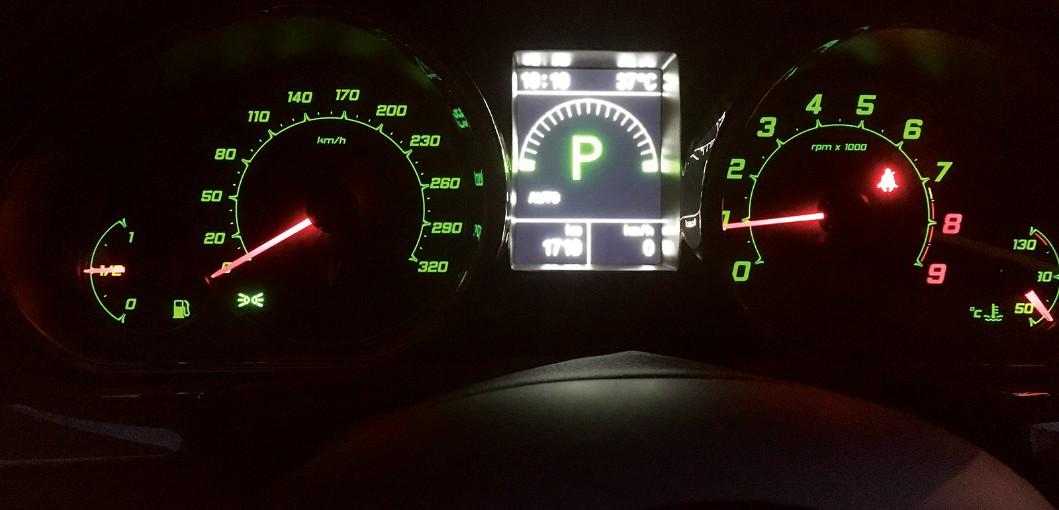 The physical key ignition I can forgive – turning a key to fire up the Ferrari-built 4.7-litre, naturally aspirated V8 engine is actually a nice touch. However, the 1980s-style green dash lighting, early 2000s-style buttons on the steering wheel and the 1990s-esque air conditioning just don't work for me aesthetically. To labour the point, a tape deck wouldn't even look of out place. Even the digital display, nestled between the dials, reminded me of my days playing on a Sega Mega Drive. The touchpad is a 'standard' modern edition but, yet again, this is bereft of any nice graphics.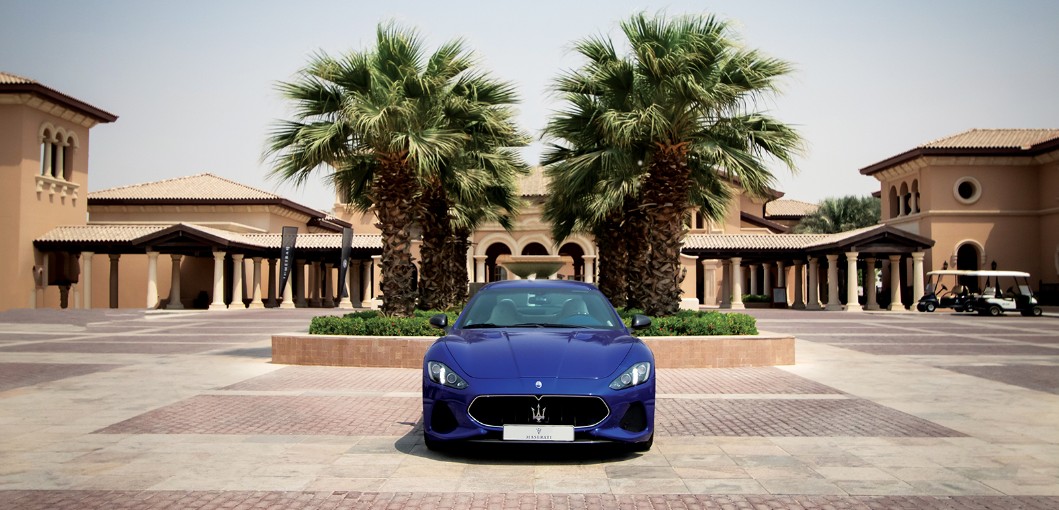 Even though the interior is a retro mash up, it somehow works very well, though there's one feature inside the Maserati GranTurismo Sport that didn't function quite as well as expected – the cup holders! I'll admit they did a fine job of holding a cup. The issue is where they're located. If you place anything larger than a small cup in them it makes it extremely difficult to use the gear lever. If you're attempting to reverse park or make a three-point maneuver, you'll have to hold your large take away coffee or struggle to slide the gear stick from drive to reverse to park etc.
The car gave me a sensation I'd only previously experienced in a Lotus: You'd push the pedal and feel like you're doing 160 kph – when you're only doing 100
For all my gripes with the interior, out on the road the car is a peach. The engine and exhaust emit a glorious growl whether the revs are low or high. I was a bit worried that 460hp wouldn't be enough power for such a large car. I was wrong. It has bags of torque in the lower range and all those horses really come to play as you accelerate. The GranTurismo Sport has some real pep and it's a large car that feels small and sporty around corners, really surprising me how well balanced it is.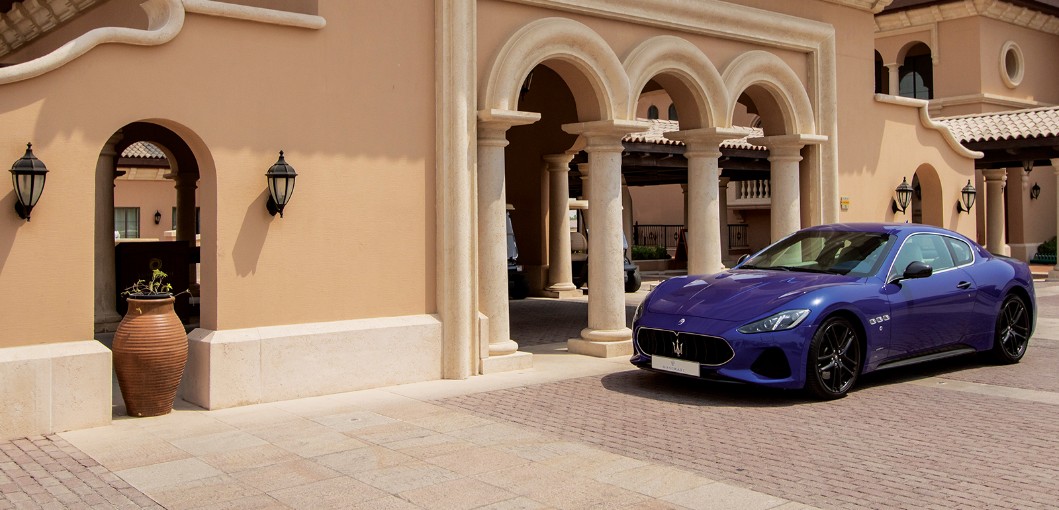 This car also gave me a sensation I'd only previously experienced in a Lotus. You push the noisy pedal and it feels like you're doing 160 kph when you're only doing around 100. Yes you could argue that this proves the car is a little underpowered, but who cares? You feel like you're going really fast, you sound like you're going fast, but you're not going to get any speeding fines in the process – surely the perfect driving experience! Not that this car can't get you into trouble… if you keep that pedal to the floor too long, you'll soon find yourself hitting upwards of 200 kph.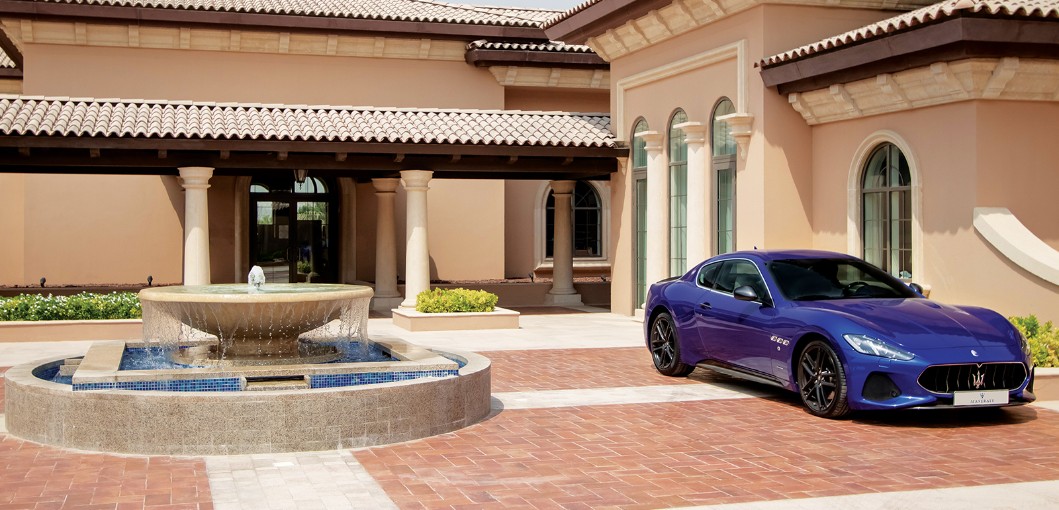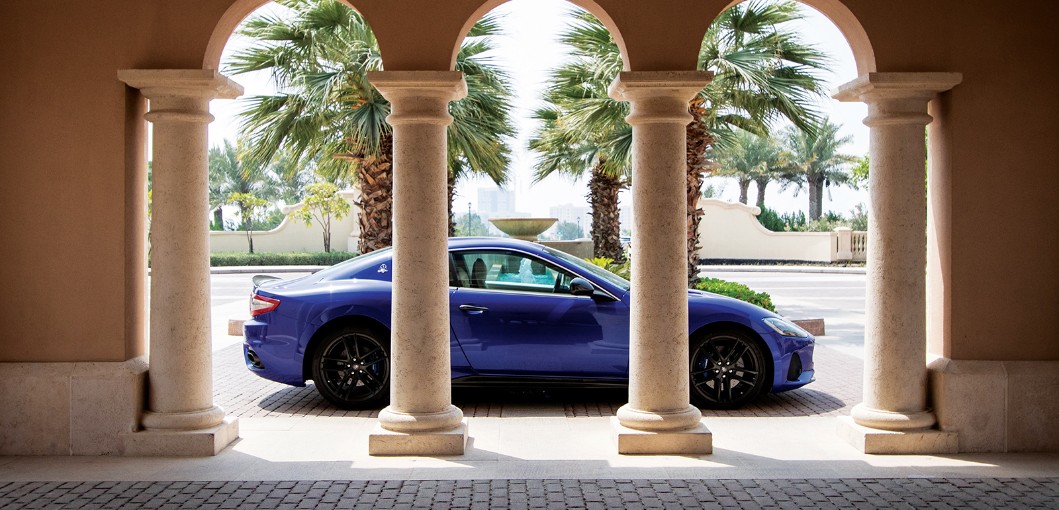 I genuinely can't fault this car on the road. For a grand tourer this ticks all the boxes for me; it looks great and it sounds great. When you want to cruise for hours cross country it's very comfortable and when you want that bit of fun, it's there. I was also very impressed at its fuel consumption. I had a relatively heavy foot in sports mode for 500 km and still had a quarter of a tank left when I handed it back. However, if you are going to take a trip away, while there is ample space for four people, you'll have to pack light. The boot (some call it a trunk) has a good amount of space, unless you're taking the spare tyre with you. If so, that's a good 70% of the space taken.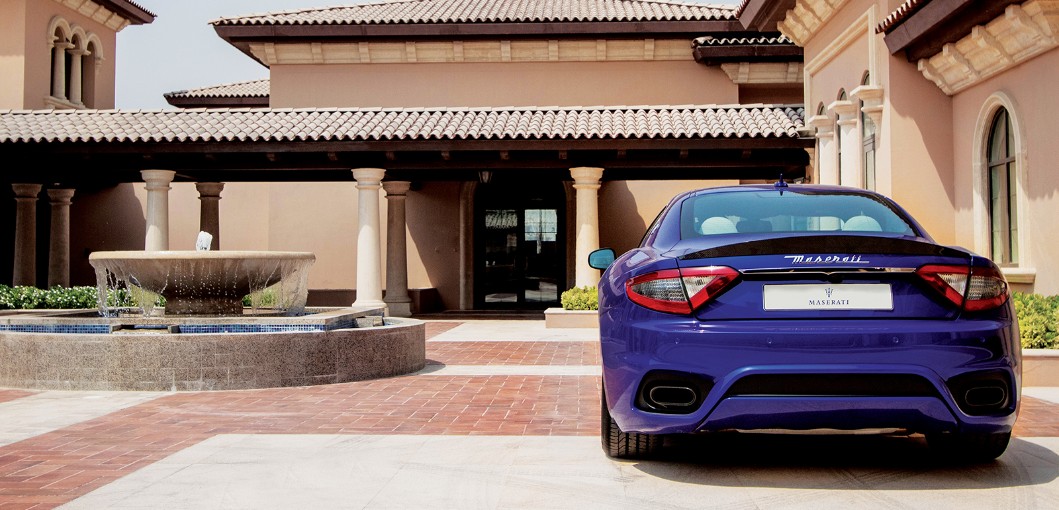 To conclude, would I recommend this car if you're looking for a luxury car for a tour? Yes, I would. I'd be very surprised if you didn't enjoy every second driving this car. It'll turn heads as you drive through the city streets, the roar will sound fantastic as you drive through tunnels, and after hours of driving you won't feel drained. Yet the questionable interior could be a required taste rather than an instant hit with everyone.
NUT & BOLTS:
Engine: 4.7L V8
+34 971 330 051
0-100 KPH: 4.8 seconds
Max Power: 299 bhp
Price: Starting from
AED 509,250 (US $138,658)