16 years in the making, the new Hugo Boss IMOCA 60 yacht has set sail, with a launch party on the Thames that brought together the creme de la creme of the sports, fashion and entertainment worlds. Built in collaboration with British sailor Alex Thomson, the new yacht focuses on improved sustainability, innovation and design prowess, with a vision to create a ground-breaking yacht capable of winning the 2020-21 Vendee Globe, known to be the most gruelling sporting challenge in the world, and nicknamed 'the Everest of Sailing'.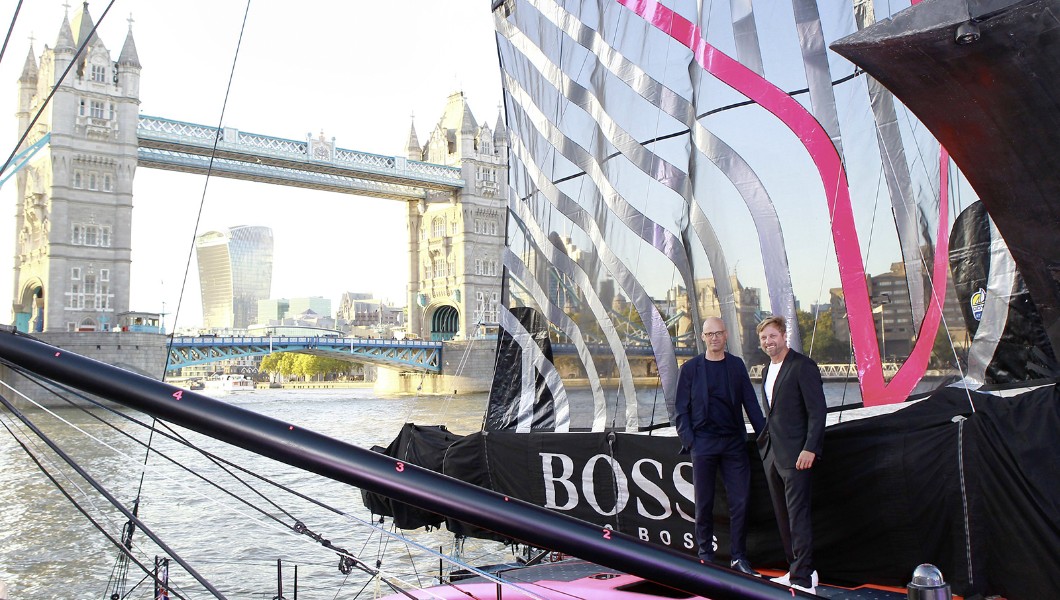 Mark Langer, CEO of Hugo Boss AG, said: "Hugo Boss and Alex Thomas Racing have always shared the same drive to succeed and to innovate. This has formed the basis for this long-term partnership, and we are exited about this new chapter in our collaboration."
The 7.6-ton, 60-foot yacht itself has been intricately designed with two key features in mind: weight and reliability. Made almost entirely from carbon fibre for lightness and durability the black hull has been streamlined at the bow, and the iconic BOSS logo has been created from silver carbon making it an integrated structural element for the first time. Other carefully-considered design elements include solar power, which will be the primary source of energy, powering the onboard communication and navigation systems, via custom-built solar panels on the deck and coach roof; and an electric motor and battery system have been installed with the ultimate goal to sail around the world competitively without any fossil fuels. The boat's hydrofoils have also been radically redesigned for speed, while the cockpit has been moved inside the boat to offer greater protection from the elements - something never before seen in this sport.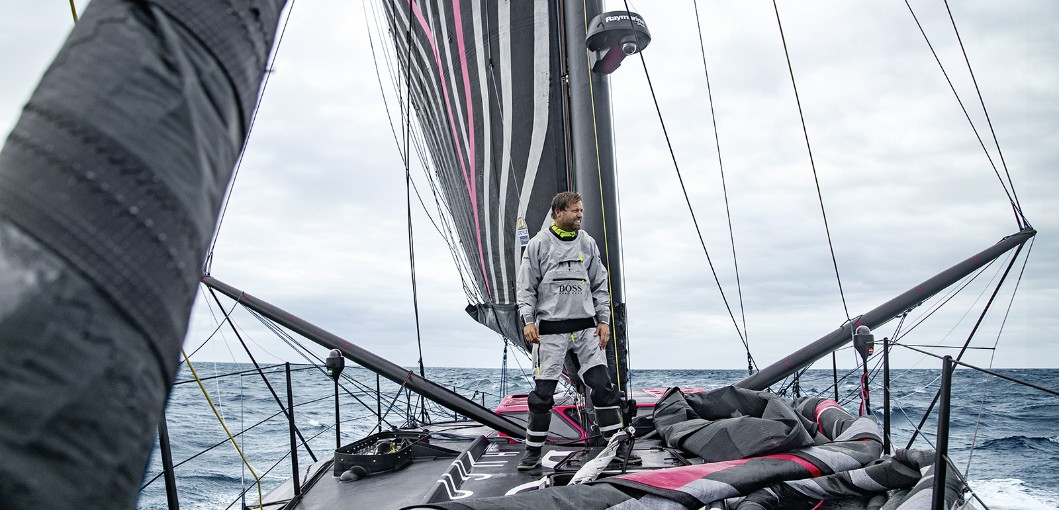 The yacht will race for the first time on October 27, when Alex Thomson competes in the Transat Jacques Vabre race from France to Brazil, followed by the Vendee Globe on November 8, 2020.