Stood between the charms of the Red Sea and the dazzling mounts of Sinai, Royal Savoy Hotel Sharm El Sheikh, is afforded an almost regal setting that is both exclusive and serene. With a conscious commitment to exemplary hospitality and impeccable service, here the royal treatment is rolled out from the moment you arrive to the moment you leave.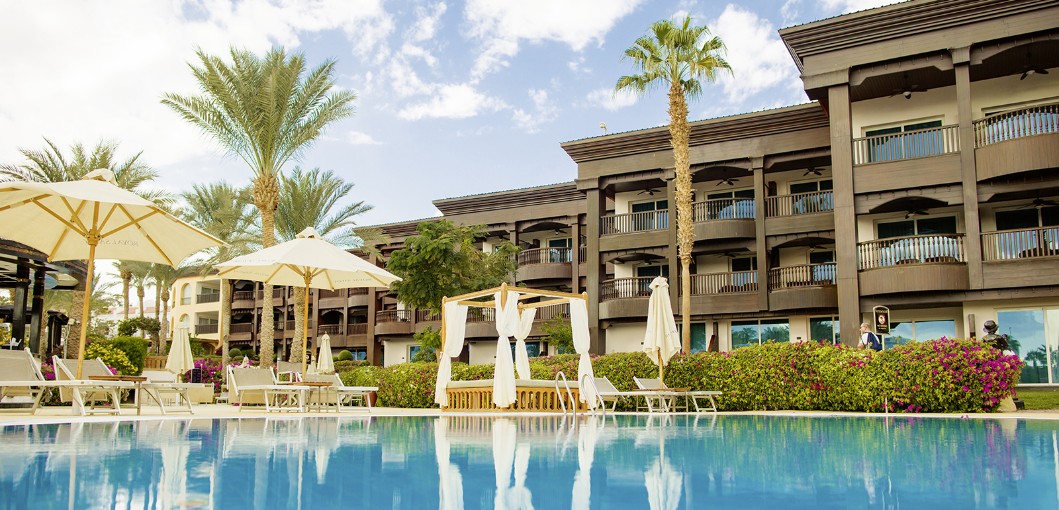 The 79 room and suite adult-only hotel have curated 
a rich, immersive style of getaway, that speaks to the luxury seeker in you, ensuring a stay here is as memorable as it is extraordinary. For those that do prefer to vacation with tiny travellers in tow, the nine private Royal Savoy Villas, that sleep up to 13 guests, are where children are welcome, as they serve up a unique level of privacy perfect for families seeking seclusion.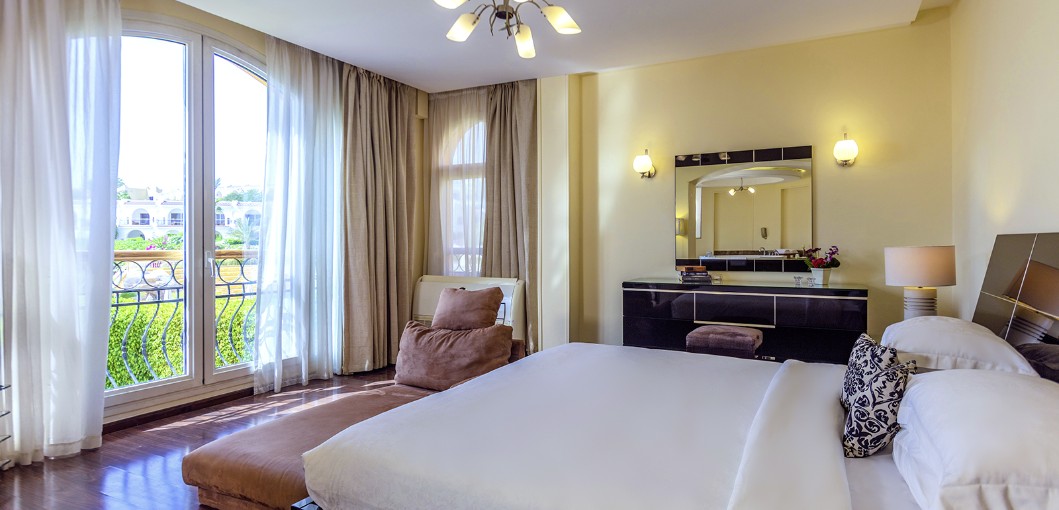 Claiming views of both the pool and Red Sea at once, the Egyptian-inspired Royal Savoy Villas' setting are unsurpassed, each complete with fresh flowers on arrival, marble bathroom, sweeping balcony, Jacuzzi and private pool.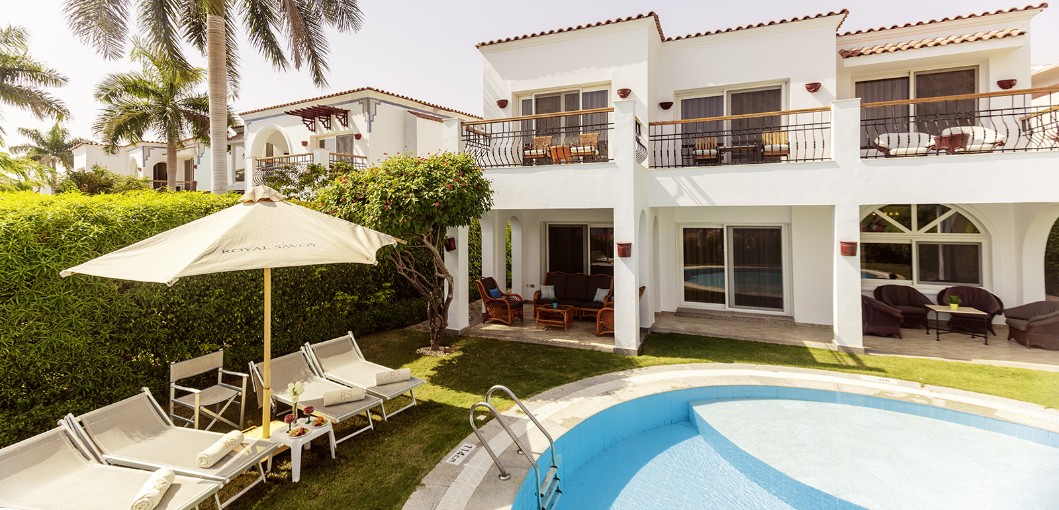 Whilst you'd be forgiven for never wanting to leave your suite, venture forth and experience the rest of the resort in all its kingly glory. Activity-wise, there's tennis, squash or parasailing for sports lovers, or three pools and the beautiful White Knight Beach for the sunseeker in you. If, however, you'd like to take a more intimate look at the world-renowned coral reef beneath, the Royal Savoy Hotel's dive centre will take you on your own epic underwater adventure.
There is also the Savoy Spa for anyone looking to up the ante of the hotel's royal treatment. Here, Egyptian natural herbs and essential oils are combined with everything from manicure to massage to reflexology, to ensure every inch of you is accounted for. Stress has no place here – just pure luxuriating relaxation.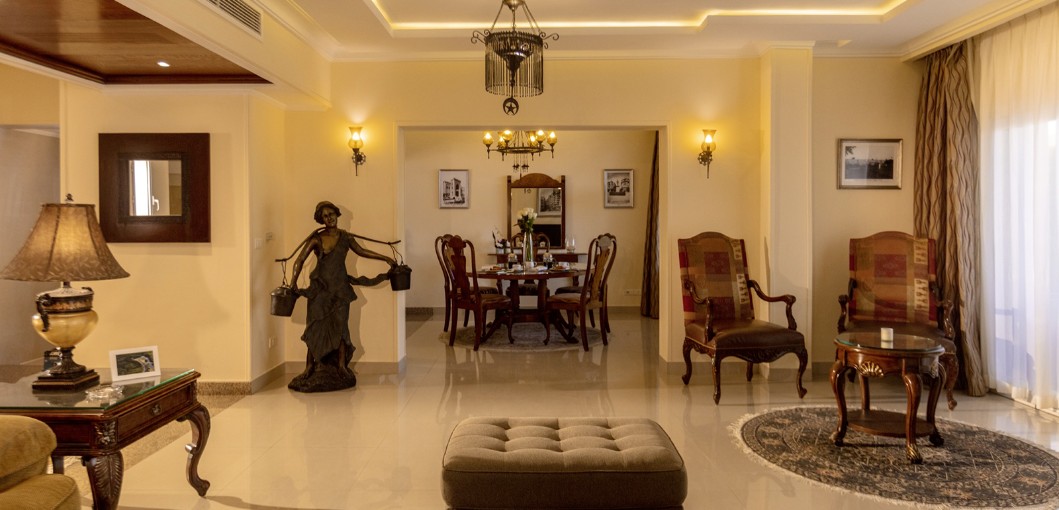 Now, if all of this is giving you food for thought, fuel your fantasies further at one of the hotel's beautiful dining destinations. Start your day off right, with a bountiful breakfast in the Royal Savoy Morning Room, follow with lunch at the sumptuous Seafood Island, for some of the best lobster and sea views around, then indulge in exquisite Italian fare at the wonderfully atmospheric Rosmarino.
From sunrise to sunset, the Royal Savoy Hotel allows for 
a truly VIP experience, where all your needs are taken care of, leaving you to create memories to last a lifetime.