An island rich in geographical and cultural diversity, a visit to Ireland promises to be a trip unlike any other. From breathtaking views over rolling green hills and dramatic coastlines to culture, castles and city streets lined with history, the Emerald Isle offers a rich and rewarding holiday, and one that encapsulates a new superlative of luxury. Informed travellers, with a penchant for five-star comfort, hospitality, gastronomy and cultural immersions will appreciate the authenticity of Ireland and its exceptional approach to one-of-a-kind experiences.
Located in northwestern Europe, Ireland is the second largest Ireland in Europe, offering ample square miles to uncover, from Ballycastle at the tip of Northern Ireland, right down to Cork on the south east coast. The island's luscious green hills and wild coast's make way for cosmopolitan and vibrant cities, as well as beautiful remote villages teeming with old-world and modern luxury. From Michelin-star gastronomy and designer shopping, to bespoke cultural excursions and exceptional outdoor pursuits, the island has much to offer the sophisticated traveller. Plus, with the ease of multiple daily flights from Abu Dhabi and Dubai, as well as visa-free travel for UAE Nationals, world-class luxury travel is within even easier reach.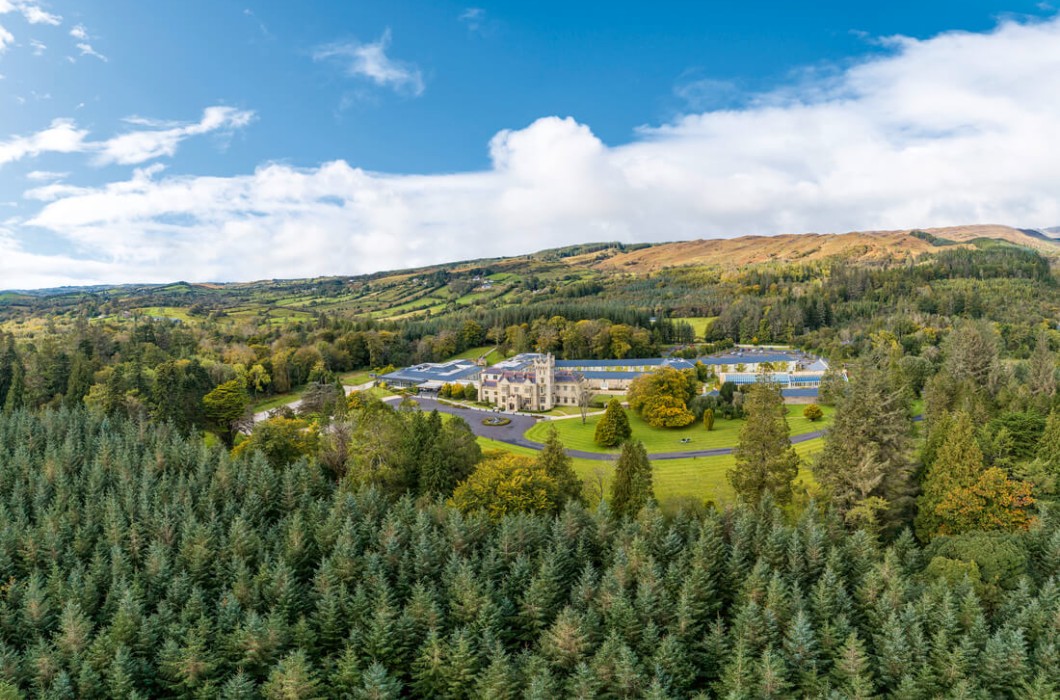 ---
CULINARY ESCAPADES

So much more than potatoes, pints of Guinness and pies, Ireland's culinary culture has flourished in recent years. Thanks to its unrivalled homegrown scene, an abundance of locally-sourced produce and a natural flair for creativity, Ireland has cemented a firm reputation as a centre of gastronomic excellence, with 18 Michelin stars to show for it, from the two-starred Patrick Guilbaud in Dublin to The Oak Room, Limerick's first Michelin-star restaurant. All perfect for those who centre their holidays around food. There is plenty of variety in cuisine too, with everything from French through to Japanese, and set menus to afternoon tea, all immersive and experiential enough to keep you well fed and coming back for more. Dotted across the country, within hotels and Ireland's buzzing streets, each restaurant exudes character and charm, offering diners a truly memorable experience. The question is... Where to eat first?
OX, BELFAST

One of just three restaurants in Northern Ireland with a Michelin star and voted Northern Ireland's best restaurant in the Irish National Restaurant Awards, Ox has redefined Belfast's dining scene. With a focus on seasonal creativity, the riverside restaurant is also committed to working with local suppliers, ensuring ingredients are at their best when landing on the plate. Feast on salt aged lamb, sea trout and Châteaubriand with views over River Lagan.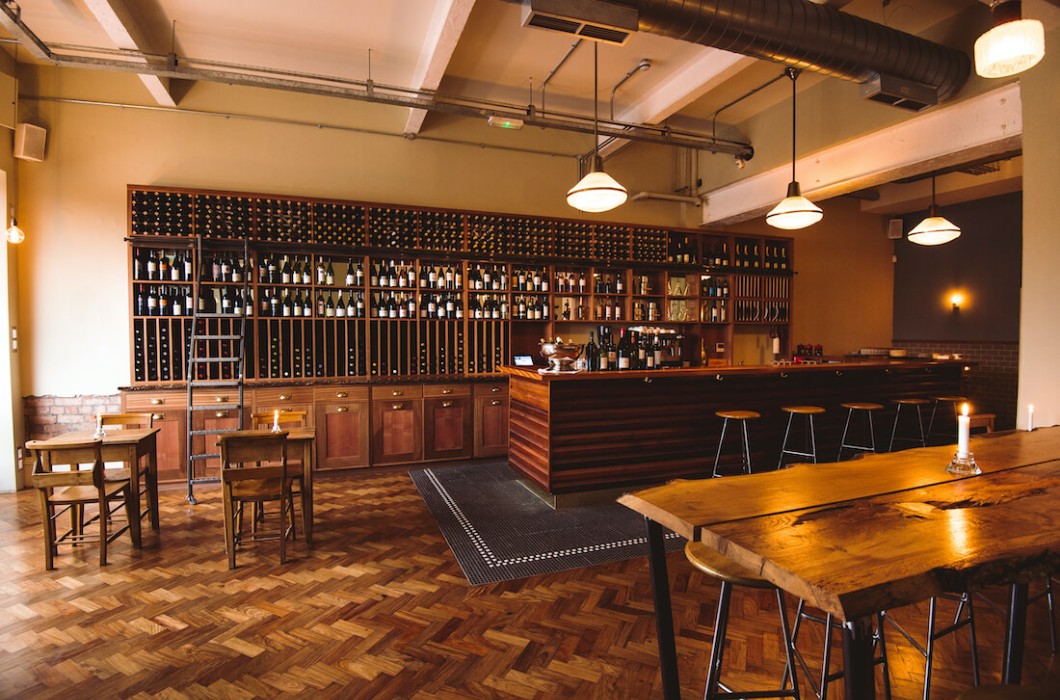 BASTION, COUNTY CORK

The town of Kinsale, in County Cork on Ireland's South West coast, is known as the culinary capital of Ireland. Run by husband and wife Helen and Paul McDonald, Bastion pays homage to Ireland's coastal cuisines with a contemporary Irish menu, with seafood as a highlight, that has earned it one Michelin star. Cosy inside but innovative and playful on the plate, the restaurant enjoys critical acclaim amongst Ireland's foodie elite.
PATRICK GUILBAUD, DUBLIN CITY

Celebrating 41 years in the business, Patrick Guilbaud is a two Michelin-star restaurant in Dublin City Centre, hidden in a Georgian townhouse beside the 5-star Merrion Hotel. Serving contemporary Irish food with French classical roots, don't miss the roast Castletownbere scallops, smoked aubergine tortellini and the wild Kilmore Quay turbot. Or try the eight-course Degustation menu, if you're feeling decadent!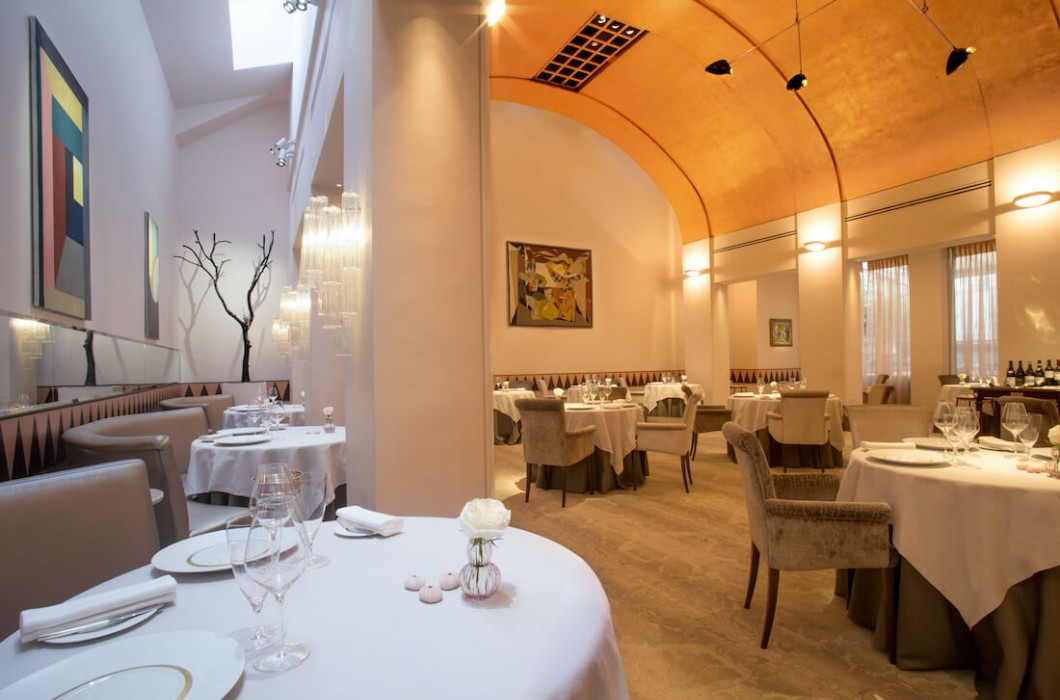 THE BLIND PIG, DUBLIN

Named after the police officers who turned a blind eye to the liquor rooms of the 1920s prohibition era, The Blind Pig is an underground restaurant and cocktail bar in Ireland's capital. Encapsulating a 1920's style speakeasy, the quirky hideaway is one of Ireland's hidden culinary gems, frequently missed off typical tourist trails due to its exclusivity. Sip a Papa Pina, Storm 'A' Brewin or Quint cocktail and toast your good fortune at finding this top-secret speakeasy.
THE OAK ROOM, CO. LIMERICK

It's all grandiosity, gastronomy and good times at The Oak Room, Limerick's first Michelin-star restaurant, housed at the lavish 5-star hotel, Adare Manor. Elegant seasonal menus of seafood, fine cuts of meat and caviar play out over gorgeous views of the golf course, gardens and River Maigue, while its afternoon tea is the stuff of legend in Ireland.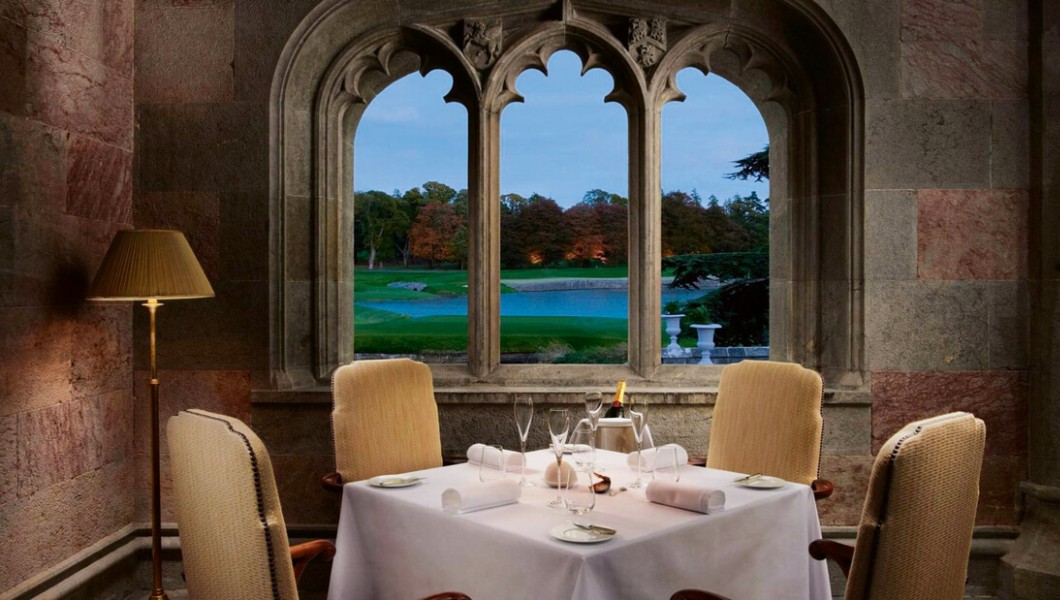 ---
SHOP 'TIL YOU DROP

Ireland's spirited culture and storied history spills out onto the streets, and through the doors of the unique shops, designer boutiques and upscale malls that can be found the length and breadth of the island. Cities such as Dublin, Cork and Galway, are home to streets and avenues paved with everything from boutiques and department stores to craft shops, allowing for some all-important retail therapy on your trip. Pick up everything from crockery to tweeds to whiskey and Waterford crystal to remind you of your Irish adventure once home.
BROWN THOMAS

Brown Thomas, a sister company of iconic English department store, Selfridges, is Ireland's most exclusive destination for all things luxury. It first opened in Dublin in 1848, and now has stores in Galway, Limerick, Dundrum and Cork. You'll find everything within its legendary walls, from high fashion and beauty to high-tech gadgets, jewellery, homewares and gifts.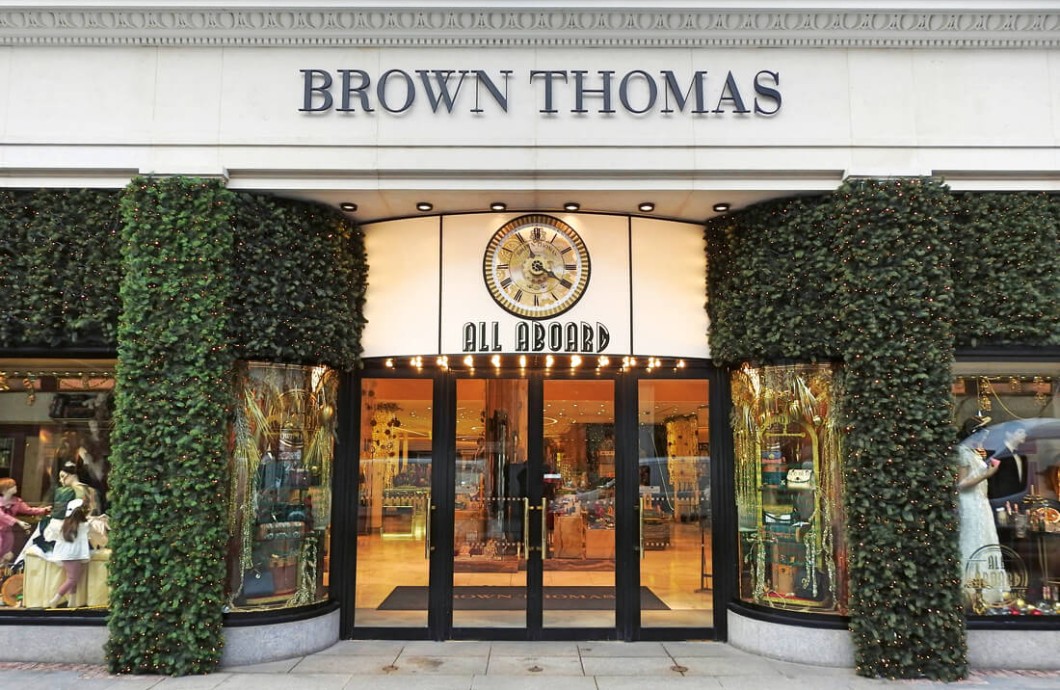 KILDARE VILLAGE, CO. KILDARE

If you're someone with an eye for a designer discount, head to Kildare Village, Ireland's only luxury outlet shopping destination, found just 60 minutes south-west of Dublin. Home to over 100 boutiques dedicated to big brand names, from Dolce & Gabbana and Diane von Furstenberg, to Armani and Prada, you'll also find plenty of homegrown designer names too, such as Louise Kennedy. You can while away a good few hours meandering through the quaint cobbled streets, whilst feasting on crêpes, coffee and artisan donuts to fuel your exclusive shopping spree.
VICTORIA SQUARE, BELFAST

With over 60 stores, 15 restaurants, eight cinema screens and an iconic dome – which boasts 360-degree views of the city – Victoria Square is Belfast's number one shopping destination. It also features four levels of luxury boutiques, and a sophisticated mix of restaurants, so you'll be well looked after as you window shop or more.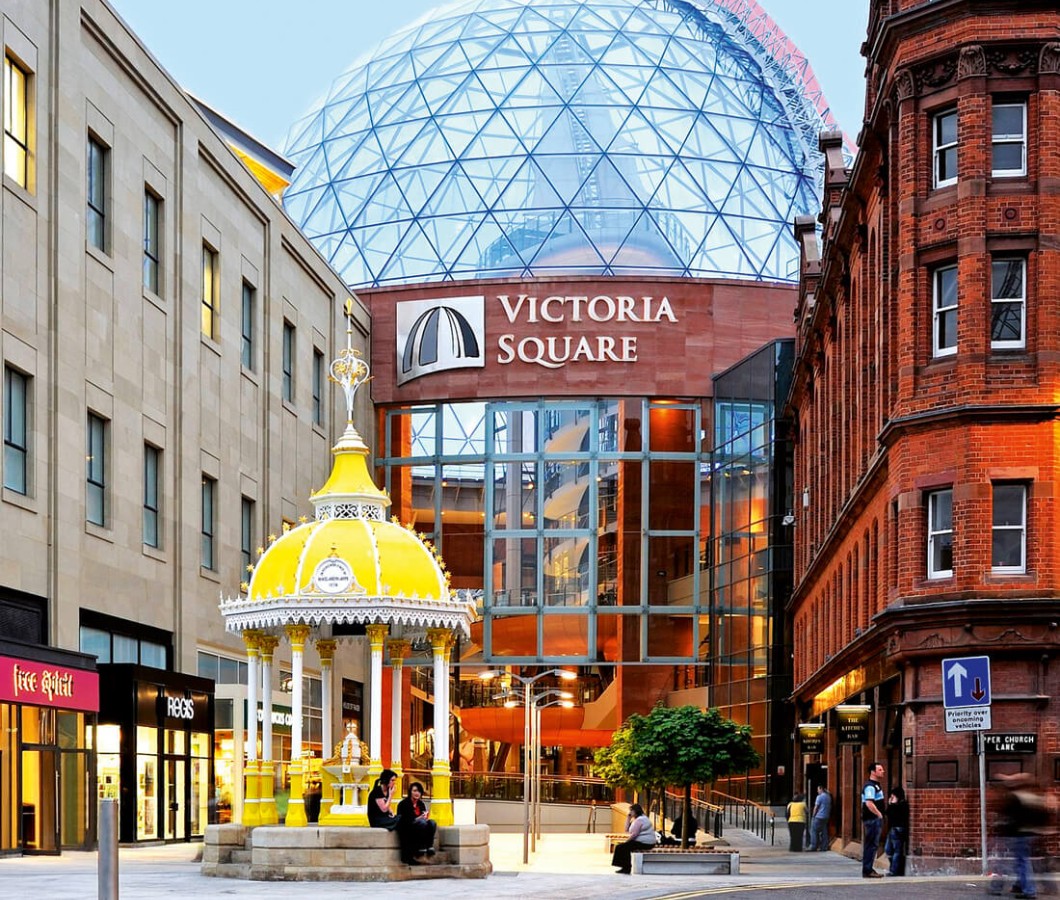 DUNDRUM TOWN CENTRE, DUBLIN

As Ireland's largest shopping centre – with over 100 stores, 40 restaurants and cafés, 12 cinema screens, a bar, two nightclubs and a theatre – Dundrum Town Centre, in South Dublin, truly has something for everyone. Whether you make a day of it, or pop in to pick up something to take home, your hours will be well spent.
GRAFTON STREET, DUBLIN

If you're less of a mall person and prefer an al fresco trawl, head to Grafton Street, one of Europe's busiest shopping streets. The pedestrian-friendly strip is lined with boutiques, bars, beautiful bolt-holes and buskers, making a stroll along here a complete riot for the senses. Stimulating, and wildly entertaining. For a slice of history, make a short detour to Dawson street to visit Hodges Figgis, Ireland's oldest bookstore.
---
OUTDOOR PURSUITS

Connecting with culture will be one of the most rewarding aspects of your luxury trip, with myriad ways to immerse yourself in all that the island of Ireland has to offer. From falconry to castle tours, horse-riding to hiking the incredible greenways, there are endless opportunities to experience Ireland's rich history and heritage through the lens of luxury.
FALCONRY

Home to numerous birds of prey, the ancient art of falconry is a unique facet of Ireland's culture, earning the green isle an international reputation along the way. The shared love of the pursuit between Ireland and the UAE, provides a commonality between the two countries, making Ireland an exciting destination for Arab travellers. Falconry in Ireland has, in fact, joined 23 other countries in multinational inscription and recognition on the UNESCO Representative List of the Intangible Heritage of Humanity, which acknowledges the cultural significance of this living heritage practice.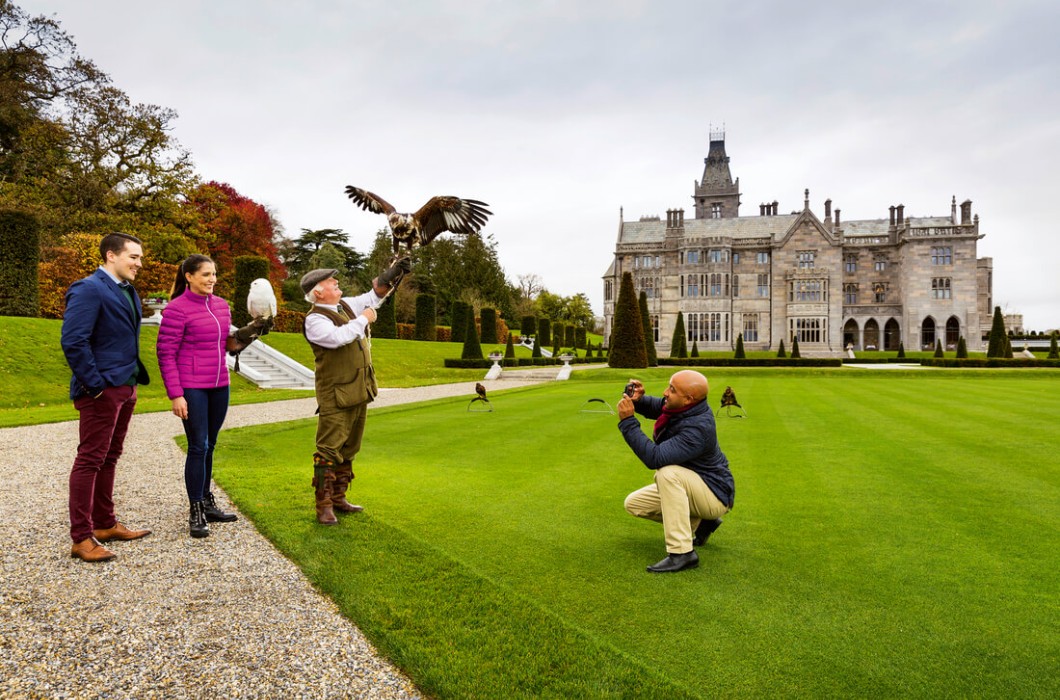 There are many falconry schools and experiences dotted across Ireland, which allow you to take part in the practice. To add another side of history to the experience, visit Ireland's oldest established falconry school at Ashford Castle in Galway, where you can fly a Harris hawk around the spectacular grounds. Or visit Dromoland Castle on Ireland's West Coast and Lyrath Estate over on the East Coast.
CASTLE TOURS

It is believed that Ireland is home to over 30,000 castles, offering a gateway to bygone riches and a glimpse into the past. From quaint hideaways to grandiose estates, each castle offers a truly special experience for the luxury traveller. Some of Ireland's castles, such as Lough Eske Castle, Ashford Castle and Dromoland Castle also provide world-class accommodation amidst their illustrious grounds, while others, such as Kilkenny Castle, Malahide Castle and Dublin castle afford intimate walking tours that educate and engage visitors with Ireland's colourful history. Make like high society of days gone by and enjoy the long-established tradition of afternoon tea for a distinguished end to your day.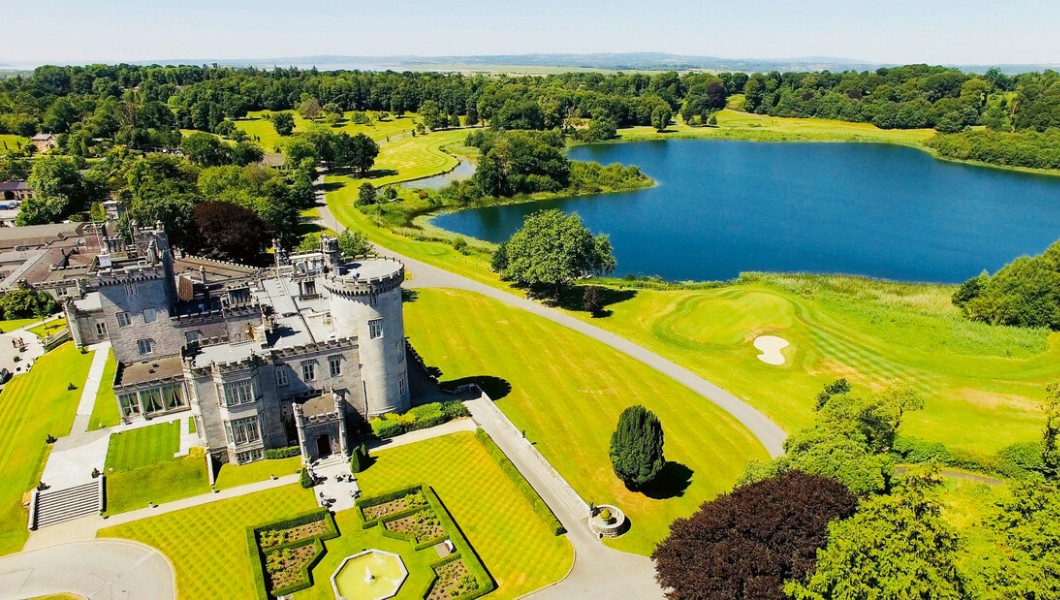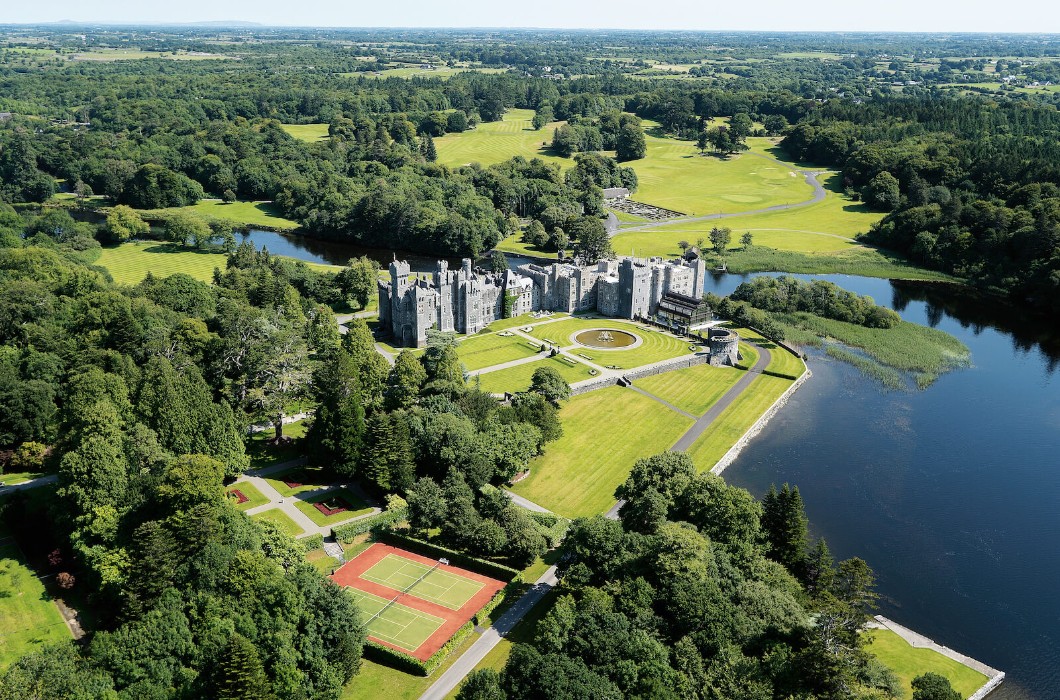 HORSE-RIDING

With thousands of acres of rolling hills, lush parkland and lakes, no luxury escape to Ireland is complete without a horse-riding experience. An activity cherished by both UAE and Irish cultures, horse-riding will bring you closer than ever to Ireland's natural beauty; from sandy beaches and lakelands, to castle estates, mountain terrains and more. Castle Leslie in County Monaghan, offers riders a chance to traverse undulating countryside, ancient woodlands and glittering lakes, while the Game of Thrones Horse Riding Experience immerses riders in a Game of Thrones adventure across the main filming locations used by HBO, including the rugged Causeway Coast, Kings Road, the Isle of Pyke, Renly's camp, Saltpans and Dragonstone.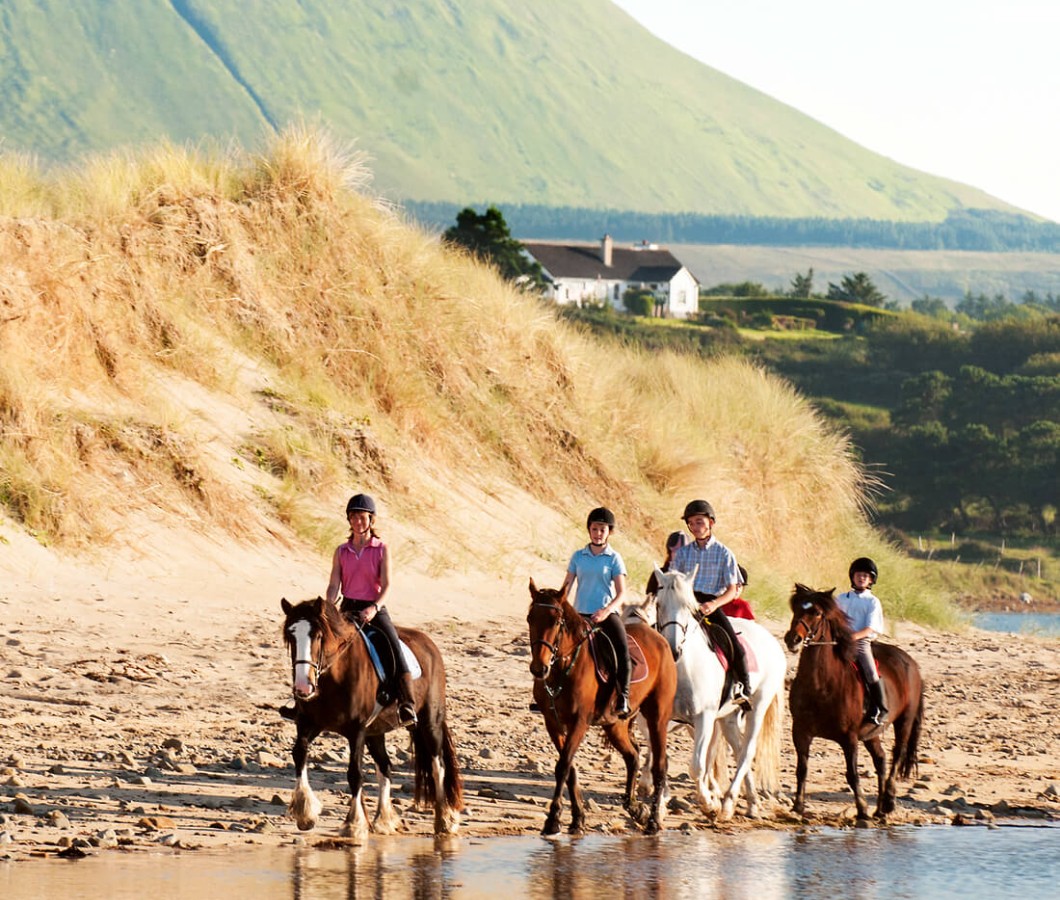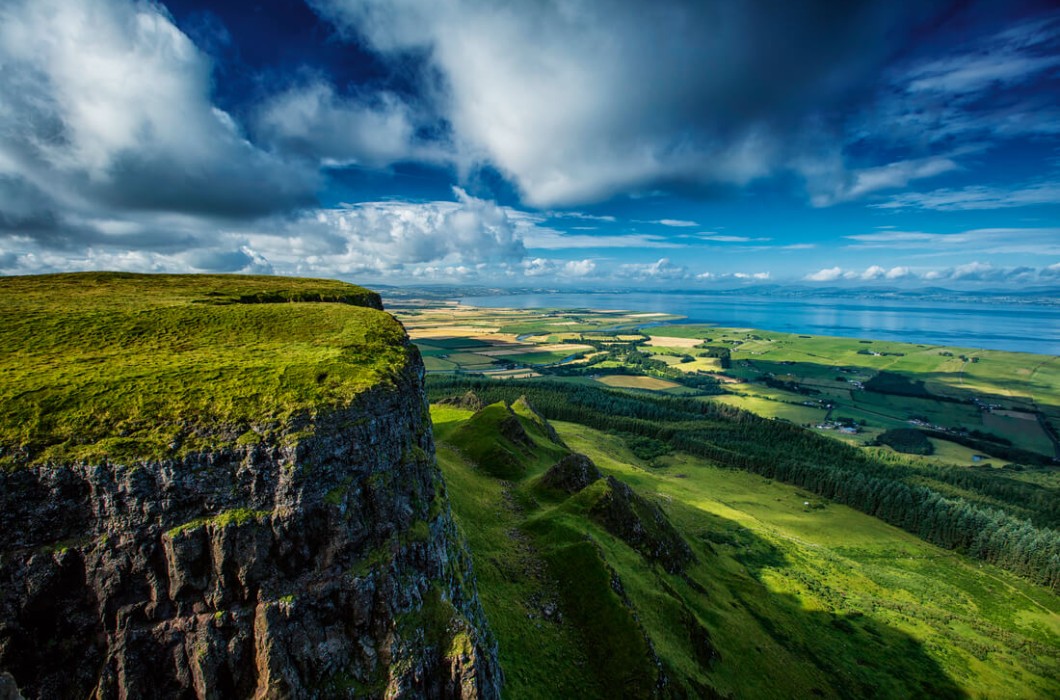 ---
CULTURAL ADVENTURES

Journey through some of Ireland's most iconic cultural heritage with a visit to the Book of Kells at the Old Library in Trinity College Dublin. The precious ninth-century manuscript features an exquisite combination of ornate Latin text and intricate illuminations, with a visit discovering how the world's most famous manuscript was made and the rich symbolism behind it. You'll also have access to the Long Room, one of the world's most beautiful libraries and home to 250,000 of Trinity College's oldest books. If you're more music and drama than medieval history, learn more about Irish culture at one of Ireland's many festivals. Cork Jazz Festival is Ireland's only jazz festival and takes place at the end of October each year, currently in its 44th year. Dublin Festival is an 18-day celebration of the Emerald Isle's thriving drama scene, with world-class play and shows taking place across the capital.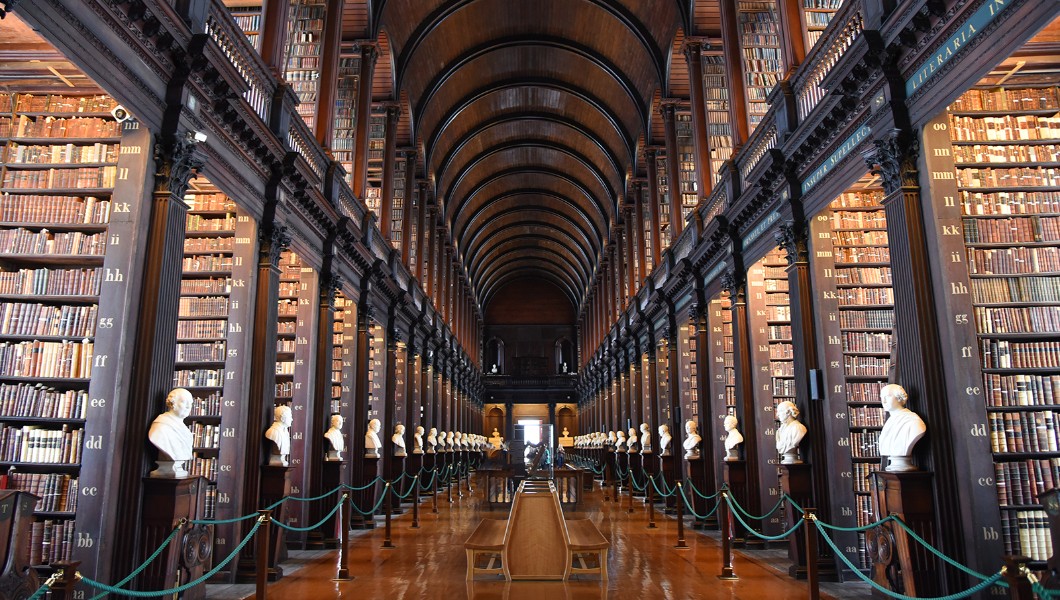 Horse-riding enthusiasts will enjoy The Galway Races every July – a festival on Ireland's West Coast that brings together style, sport and entertainment. Kilkenny Arts Festival is a 10-day celebration in Ireland's South East, with a programme of performances in the magical ancient buildings and gardens around Kilkenny. For art and design aficionados, take a trip to Jerpoint Glass Studio, home to the magic of mouth-blown, hand-made and hand-finished glassware in the charming, rural village of Stoneyford, Co. Kilkenny. Discover the traditional methods fused with modern design principles that make these unique pieces so popular.
---
ACCOMMODATION

Every good trip needs an even better place to lay one's head, and Ireland has it all. From old-world castles and unique properties in Ireland's countryside to more modern hotels in its vibrant cities, Ireland has hundreds of options for travellers to experience the utmost luxury throughout their stay. The Shelbourne in Dublin, part of Autograph Collection, is an iconic luxury hotel in the heart of the capital. Featuring unparalleled views over leafy Stephen's Green, the ornate building is steeped in history, and offers easy access to the city's most popular attractions, including Trinity College and Grafton Street.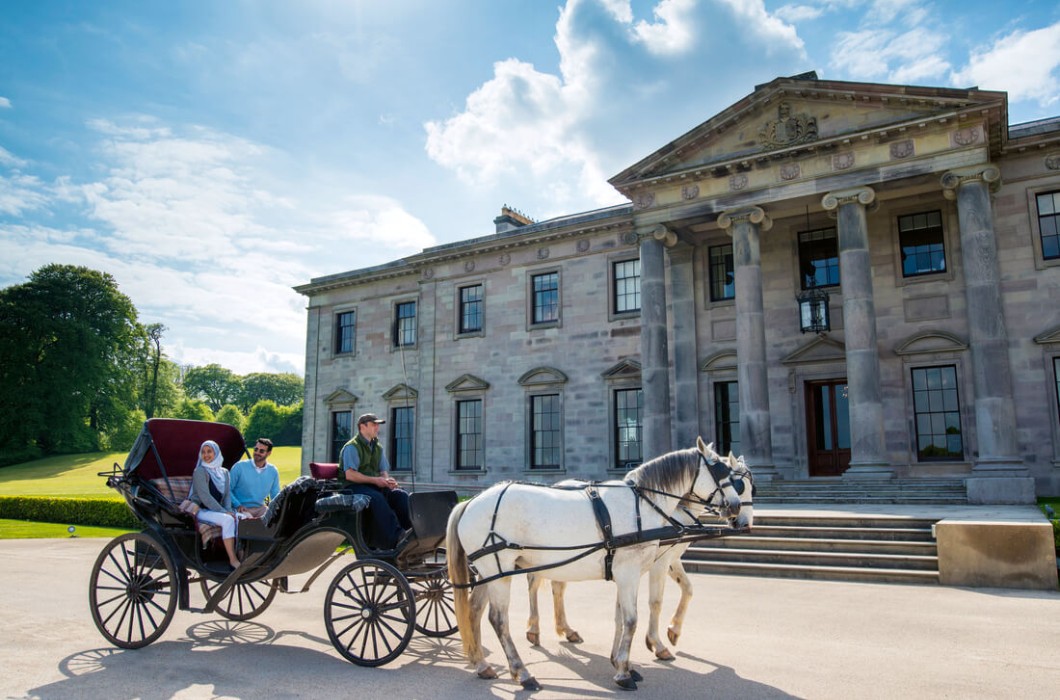 For something wildly different, Inis Meáin Restaurant & Suites offers a truly remarkable, carefully-designed experience on the remote, beautiful and windswept island of Inishmaan – the middle and most isolated of the Aran Islands – in Ireland's West Coast, where you'll be rewarded with peace and wide-open panoramas. Whilst for those seeking complete immersion in old-world luxury, Ballyfin in Co. Loais, is one of Ireland's finest country houses and five-star hotels – a place of history and romance, of tranquillity and natural beauty, with the very best of Irish hospitality. Its rich natural beauty, eclectic array of activities and incredible selection of luxury hotels to stay in, all paired with the warmth of the Irish charm, an escape to Ireland promises to be everything you want – and so much more.