What happens when two stalwarts of German style and design innovation put their heads together? A super-slick one-piece collector's item that is will be finding its way into the trunks, overhead lockers and hearts of style-loving car-lovers and globe-trotters this spring. Say hello to the Rimowa x Porsche Hand-Carry Case Pepita.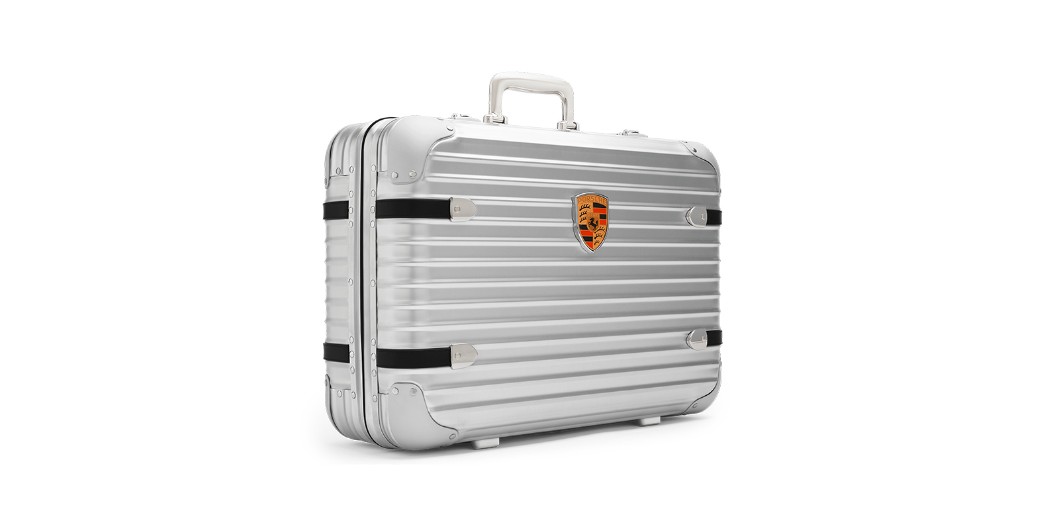 Since 1898, Rimowa has made a name for itself with its pursuit of perfection and precision when it comes to German design and innovation. Bringing Porsche into the equation – the luxury German car manufacturer which is one of the most profitable in the world – high-performance is thrown into the mix too.
Made in Cologne, Germany, the special-edition Rimowa x Porsche Hand-Carry Case Pepita celebrates the formidable legacies of both brands. Crafted from Rimowa's signature grooved aluminum, the case draws design cues from the first generation of the Porsche 911.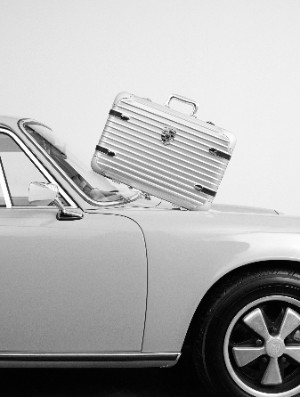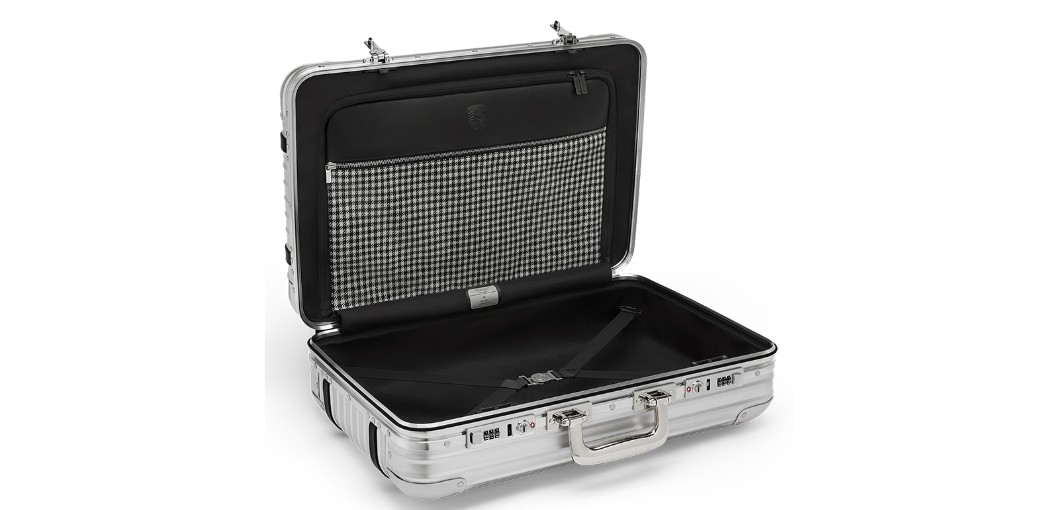 Accented with high-gloss details that nod to the silver mirror finishing of a first-generation Porsche 911, it also features black leather straps attached by polished crest-shaped holders that echo traditional hood straps and an authentic Porsche crest sitting proudly on the case's front.
The case's inside also features a zipped U-pocket and an X-strap resembling a seatbelt to keep all your belongings safe during travel. Houndstooth Pepita fabric, black leather accents, an imprinted Porsche crest, and a yellow instructional label similar to that found in a Porsche trunk complete the 911-inspired aesthetic.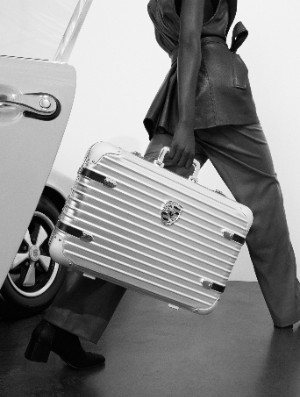 There are only 911 numbered pieces available – which go on sale April 21st – making each case a true collector's item. The case costs Dhs9,000 with a Rimowa x Porsche Pepita Sticker Set, featuring a trio of retro stickers, sold separately at Dhs121.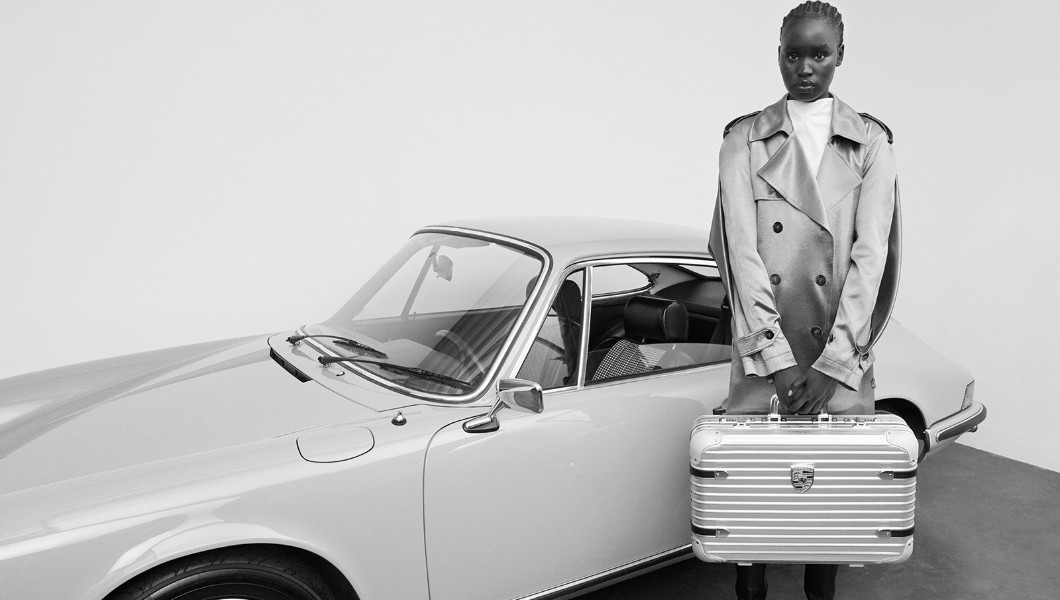 I'm sure we're all in agreement we want one, so the only question that remains is… Where are we taking it? The Maldives, Mykonos or Monte-Carlo!