The theme of this year's ATM focused on sustainability in travel and hospitality. As a big hotel company, how do you build, expand and grow sustainably? And what are Minor's core pillars around sustainability?
We're probably one of the few hotel companies you would meet out, say the Big Five, where our KPIs are not looking at number of key signs per year. For many organisations, it's about how you're growing, how many keys you're signing… But we don't want to be the biggest hotel operator in the world, that's never been our intent. We want to be sustainable – not just in the context of sustainability, but in the context of a business model, too, so that it goes full-circle. We don't want to compete with the big boys, instead we look at organic growth as a key factor. Not having 30 or 40 brands, rather having brands that complement each other and do not compete with each other. And from a people, product and location perspective, we always look at who the investor is and who the partner is, to ensure they have the same values as we do. We don't sign a deal just to sign it. We look at long-term investments, not short-term.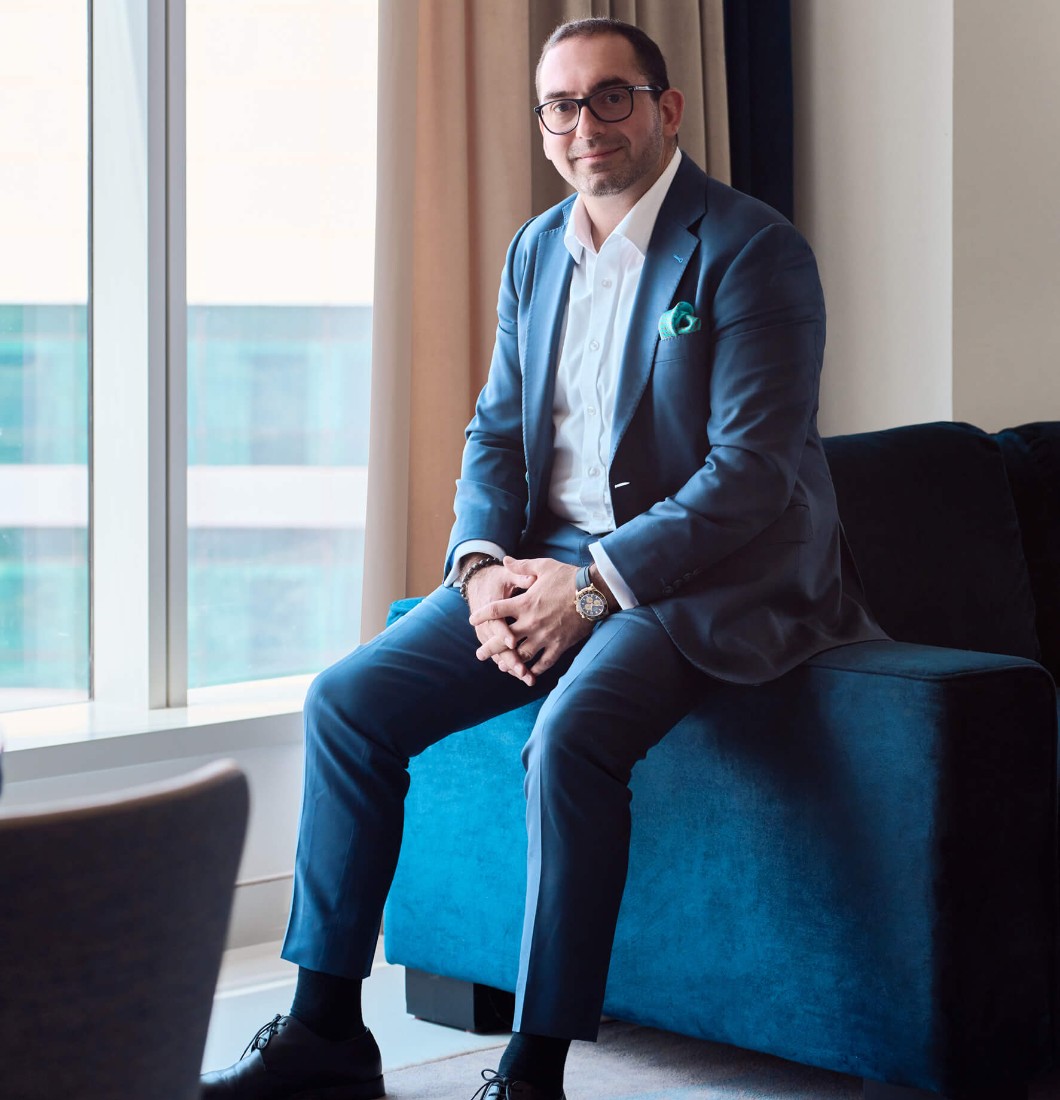 We don't sign a deal just to sign it. We look at long-term investments, not short-term. We don't want to build a hotel, put a flag in it, sell it… That's not our model. So we actually turn away more business than we have business in our portfolio. And then the last pillar is really location. I'd rather be signing one hotel in a destination than 10, but that one becomes a destination itself. And you can only do that when you have the mandate from the top to look at long-term strategies over the short-term. And I think the concept of sustainability is multifaceted – it's not just about being biodegradable and looking at plastic, it's about creating an economy that can self-sustain. A circular economy. And that for me is the biggest part of doing business.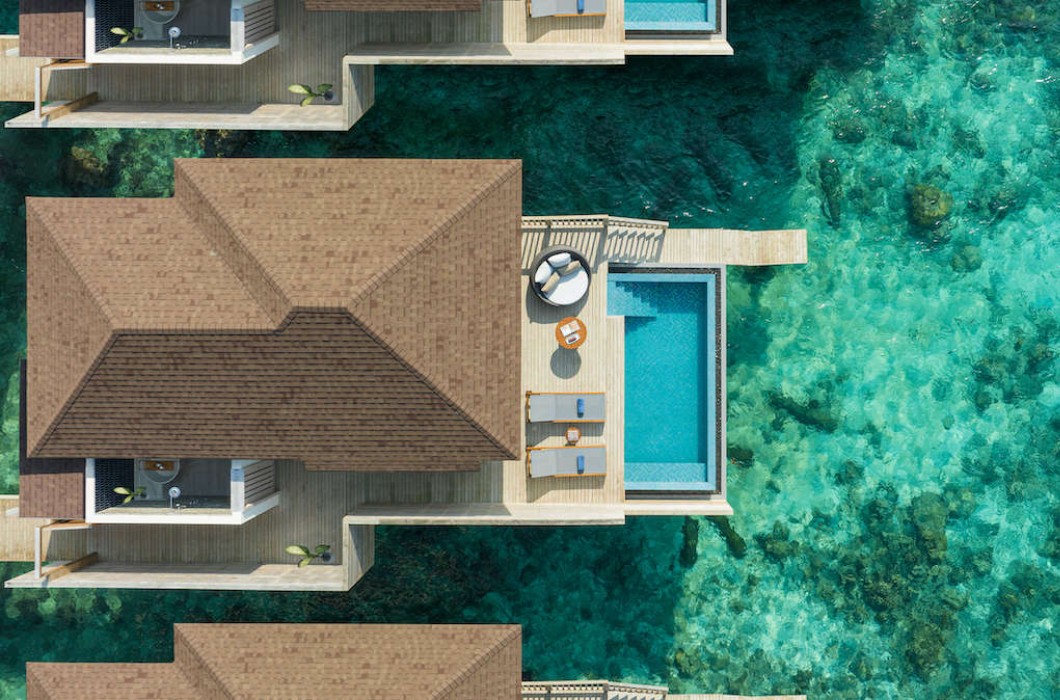 In terms of your guests, have you noticed a shift in mentality towards how people want to travel or what they want from their holidays?
I think people have become more purpose-driven. Hospitality used to be very clear cut – businessmen and women travelled for business, which was about convenience, not the destination. But now, with people doing business globally more easily with the evolution of tech, people are looking at more from a destination. They want more for less. As in, they expect a property to offer every single facet, which is tough for hoteliers are you used to creating segmentations. But with consumer trends changing, businesses have become more fluid. You can no longer say 'this person is coming for business, or that person is coming for leisure', because they choose to do it all. People travel for business and bring their families, for example. While they're having meetings, the family is enjoying the hotel, the spa, the restaurants etc, and then they meet later to experience it all together. It goes full circle. To cover that, in a resort context but in an urban setting is hard, but it's the future. To take every single urban hotel and cater for all.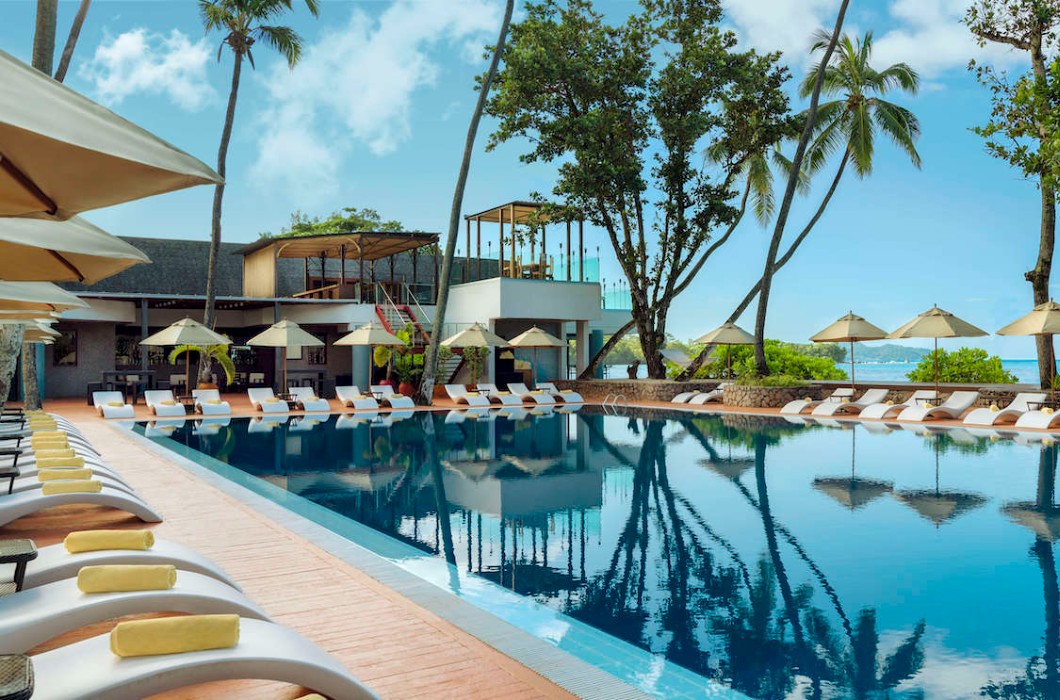 Do you think Covid played a part in this, with people wanting to spend more time together – or less time apart?
I think the pandemic was a magnifier, but not the cause. The cause was an inevitable fact of the new generation. They don't want to work the way we did. They're not here to work 25 hours a day… You see it when you interview them, because they actually want to interview you! They ask you what is your purpose, what is your cause, what is your long-term vision of the company, what is it carbon footprint you want to make or reduce? These are the questions I get asked from 20-year-old I interview. If we're not purpose-driven as an organisation, we won't attract those talents who, at some point in the future, will also be our guests. So, we need to transform how we operate to attract this new generation. I also think the only thing Covid really did was to magnify it and to help us implement a lot of our technological advancements faster and faster. Technology for me only has one purpose – it gives me great tools to measure our footprint, our initiatives and our goals, helping us to achieve them more rapidly, too.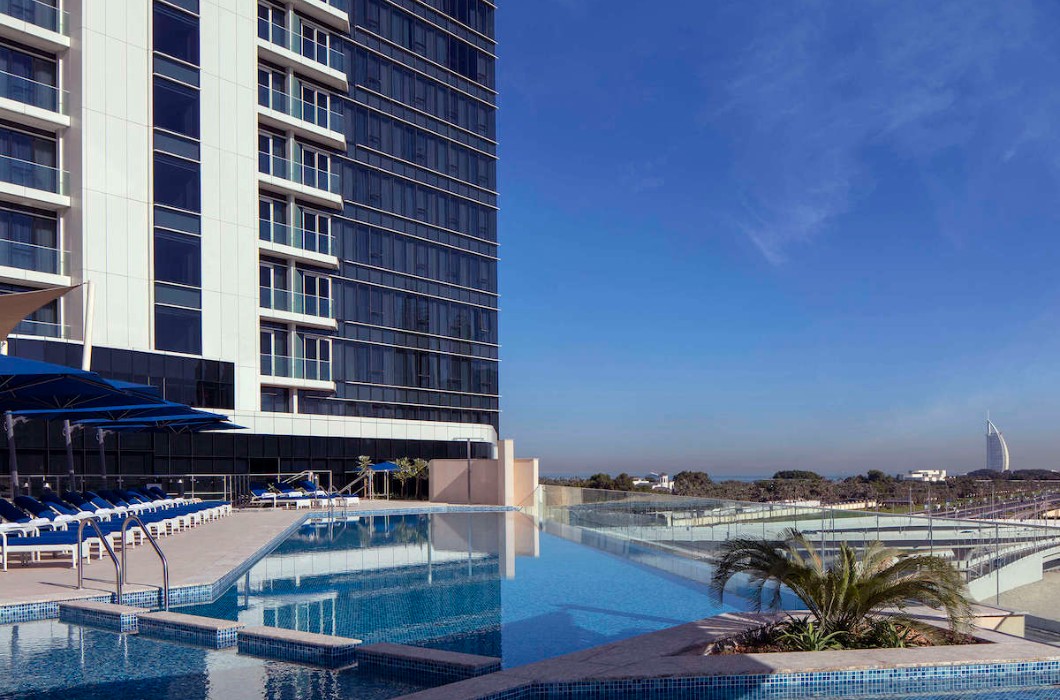 Are your guests invested in this new sense of sustainability and sensitive travel? Are they enquiring about this more than before, perhaps?
Yes, and I think the whole supply chain has evolved, from the travellers all the way from the booker, the wholesaler travel trades, our partners… they don't put you on the now if you don't have an initiative, and banks won't lend you money if you don't have an ESG commitment or a commitment towards net carbon zero emission. In that way, it's full-circle. And we're talking from design, development, construction to operations. It really starts from the ground up. Travellers are definitely a lot more cautious, looking beyond plastic-free and sustainability, but also ensuring you're locally sourcing too, which I'm seeing a lot of. I'm being very blunt, but not a lot of other companies have understood the value of being indigenous yet. No economy can be circular if you don't go indigenous. For example, I was at a beautiful hotel in India, and in the bathroom they had all these biodegradable, vegan, recyclable bottles, but when you turned the bottle round, it came from Memphis, Tennessee. So you forget that that product has to get on a boat, and travel all the way from the US… Imagine the amount of footprint that lays across the map. But India has incredible suppliers, from construction materials all the way through to hydroponic gardens etc. And that's when an economy becomes successful, when you earn and burn and recycle inside your organisation and your destination.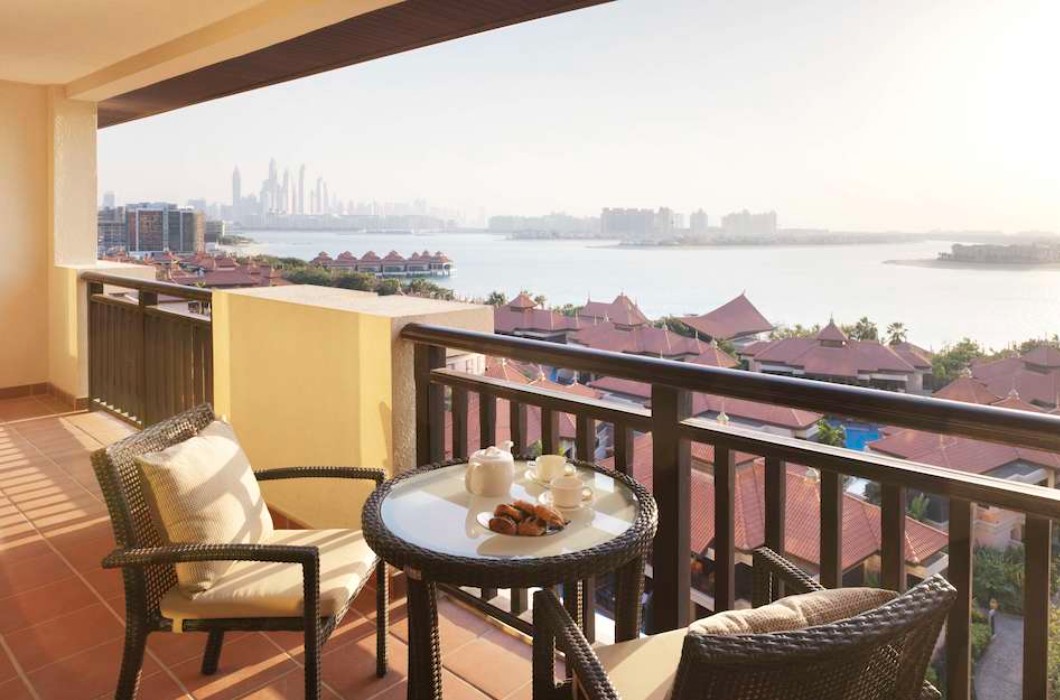 From a guest perspective, this also adds a whole new layer of experience, too?
That's the beauty of the consumer of today's world, right? We've always looked at our brand DNA as being indigenous. That was our core existence since our inception 22 years ago. But some markets – and some travellers – weren't ready. Travellers used to want their 'favourite products from Australia, their foie gras from France' and that was considered a luxury. And we're always saying no, you should be looking here first and, as an example, try the lamb experience in Oman, because it's a true experience. And consumers are catching up, so it's becoming a must. It's in our DNA, so we're delighted to see that consumers are picking up on this now.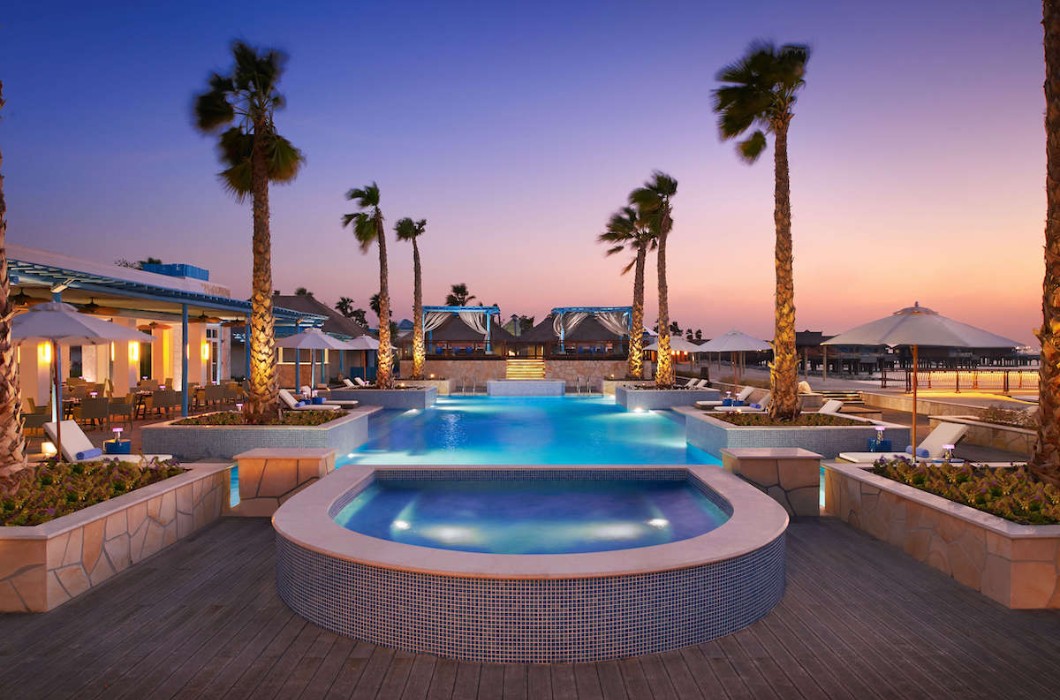 There was also a period when people just wanted to go on holiday to a hotel, almost regardless of the destination. Now, people are increasingly more interested in the destination, the culture, the community…
Yes, and I think because we started the Anantara brand in a resort context, building new destinations has always been part of our DNA. We put a number of locations on the map, such as Qasr Al Sarab in Abu Dhabi, Tozeur in Tunisia, Banana Island in Doha. Hopefully now, with the upcoming Ras Al Khaimah property, we're going to re-transform the whole emirate. And that was the goal – to not only put a new location on a map, but also to transform the destination. Our commitment to the Ruler of RAK and the family was that we will transform the perception of the emirate, from being a mid-upscale market, all-inclusive that drives a lot of CIS guests, to become a sustainable, wellness-driven destination at a very high position point. Not only from a rate and financial point, but also in terms of the type of clientele you attract.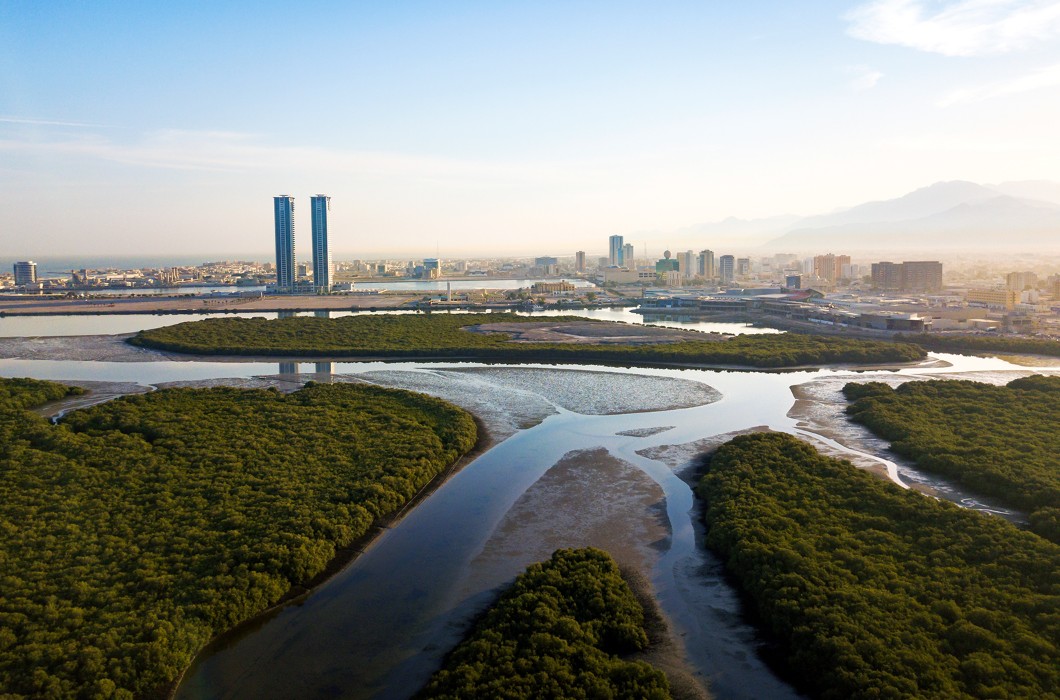 RAK is certainly having its moment in the spotlight!
Yes, and I think the domestic market drove that because people started seeing the value of travelling to the other emirates, like RAK. The last two years has seen such a boom in the domestic business. And that's exactly where Saudi is going now, too. It has 35 million people spending all the money outside the country, but then the last two years have been the best two years in the sense that people couldn't travel, so they spent within the country and they explored the nation.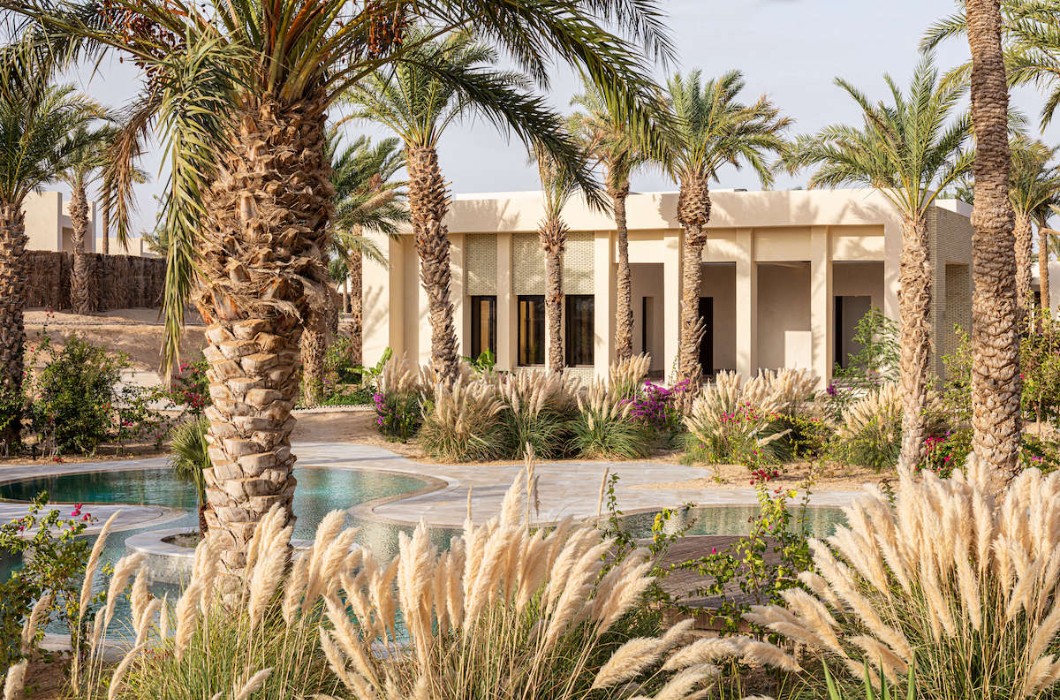 It's certainly been an exciting time to be able to, as a journalist, help open people's eyes to what is here on our doorstep.
Yes, but sometimes the challenge is that most hotel operators, when they go into destination, focus too much on their hotel, with marketing all about the F&B, the spa, the offerings. They forget about the destination. For us, our mandate is 'minimal about the hotel, maximise the destination'. When we opened in Tozeur, we spent a whole week exploring the entire destination so that we could understand it, and the entire marketing content was about putting that destination on the map, and the hotel will follow. You have to reverse the model: focus on the destination, not the hotel.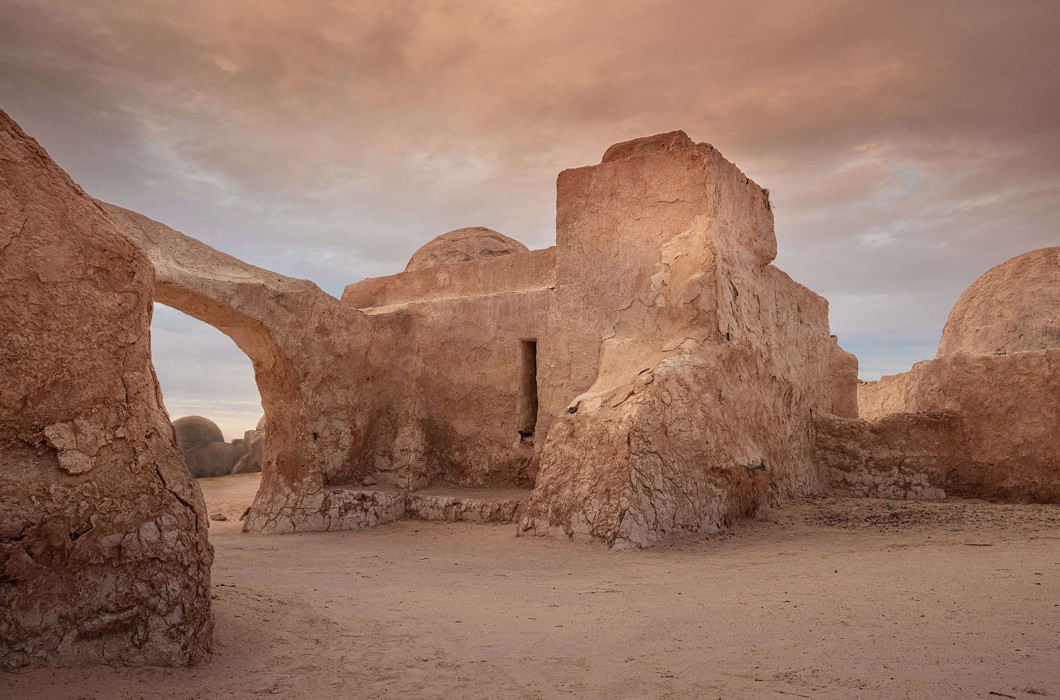 Okay, so onto the future and the new openings you have coming up. Tell us more…
We have a lot of exciting ones! RAK is a big opening for us, a game-changer for the emirate. We have big focuses on wellness and sustainability, and we're going to have an activity centre that is purely around discovery and the mangroves. The development is LEED certified as well, so the entire construction development is going through that cycle. We have our first Tivoli sign in Oman – a beautiful property, a very unique offering, with 180 keys and brand residence. It will focus on sustainability too. Omani stone is unbelievable, and you have everything there: flora, fauna, stone, soil… So, we're looking at building and developing everything sustainably and locally, using local materials. And Saudi is obviously a big topic. We signed our first in Diriyah Gate, which will open in 2025 – a stunning development. What I love about Saudi is that they've understood the value of sustainability early on. In most parts of the world, we're retro-fitting sustainability into the development, whereas Saudi has really stepped in from the core of the masterplan stage, and is looking at an entire circular economy, which is fantastic.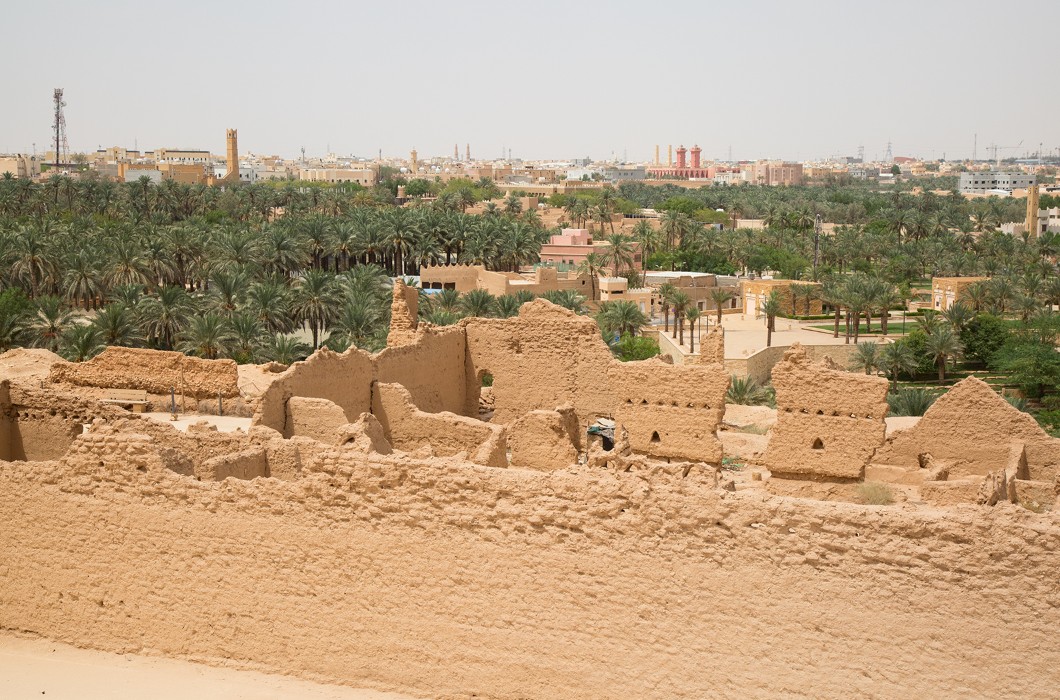 Aside from this focus on rebrand and diversification, what else would you like to bring to the table for Minor?
Now, you really can't become a destination or enter into a space without offering great food and wellness. We already have a big food division, so it's really about looking at some of our existing assets, to reposition them to become a destination, where food and wellness all come together. We also now own The Wolseley Hospitality – which has brands such as The Wolseley, Colbert, Brasserie Zédel, and the Delaunay under it – which for me is very exciting, and we're looking to bring one of the brands here, to Dubai and Saudi. We're being very cautious, to make sure that we find the right location, the right strategic plan, but there's a lot of demand for it.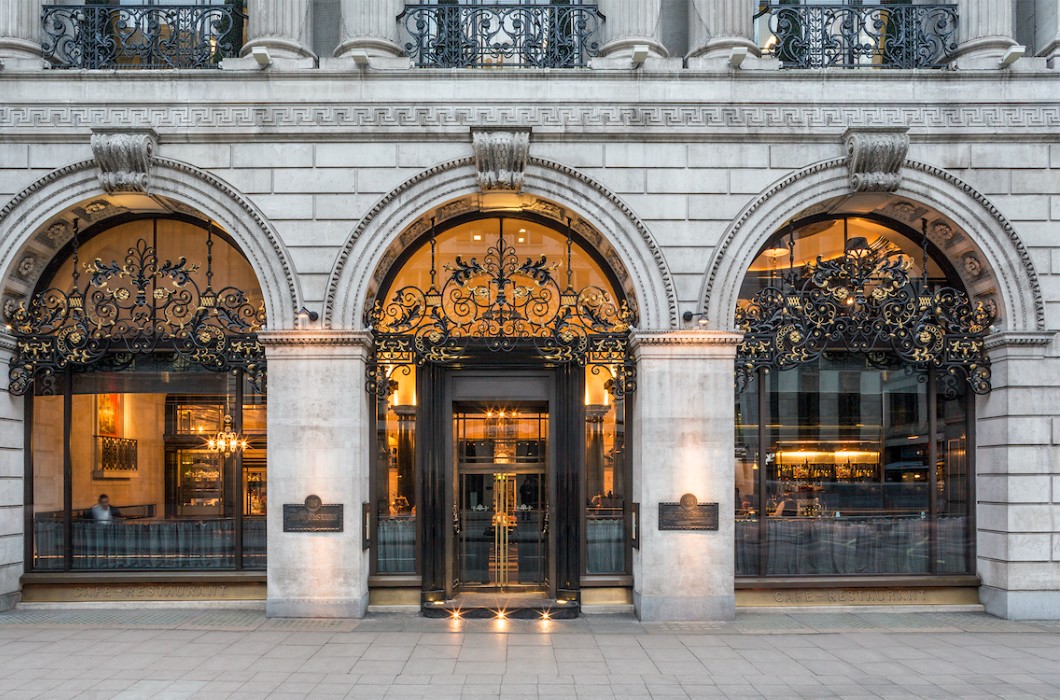 And wellness will be a core focus moving towards too?
Absolutely. We've already invested a lot in Clinique La Prairie and BDMS Anantara Riverside in Bangkok, and we're now looking to do similar investments in this region. So, we've opened a Wellness Centre at Anantara The Palm and we're looking in Abu Dhabi too, and we're looking at launching a large wellness facility at Banana Island in Doha, too. And then also looking at how we bring that into an urban context. So the new Anantara Downtown redevelopment will be key, which will launch in October this year. The goal is to make it a proper leisure destination – an Anantara DNA of a resort in the centre of a Downtown location. We've been given pretty much a blank canvas from our partner to look at a whole new repositioning plan, which will be ground-breaking.