After a long flight, no one likes having to wait around for a few hours before checking into a hotel or resort, especially if you're staying somewhere as incredible as Volcanoes National Park in Rwanda. That's why Wilderness Safaris Bisate Lodge has unveiled the new Bisate Kwanda Day Lounge, a gorgeous hand-crafted space where early arrivals or late departures can relax and unwind before checking in or leaving for the airport.
The lounge features four en-suite bathrooms where guests can freshen up pre- or post-flight – especially useful for those who have been on a gorilla trek in the national park on the morning of departure – as well as tea and coffee making facilities, a spa treatment room and comfy leather armchairs around the traditional central fireplace.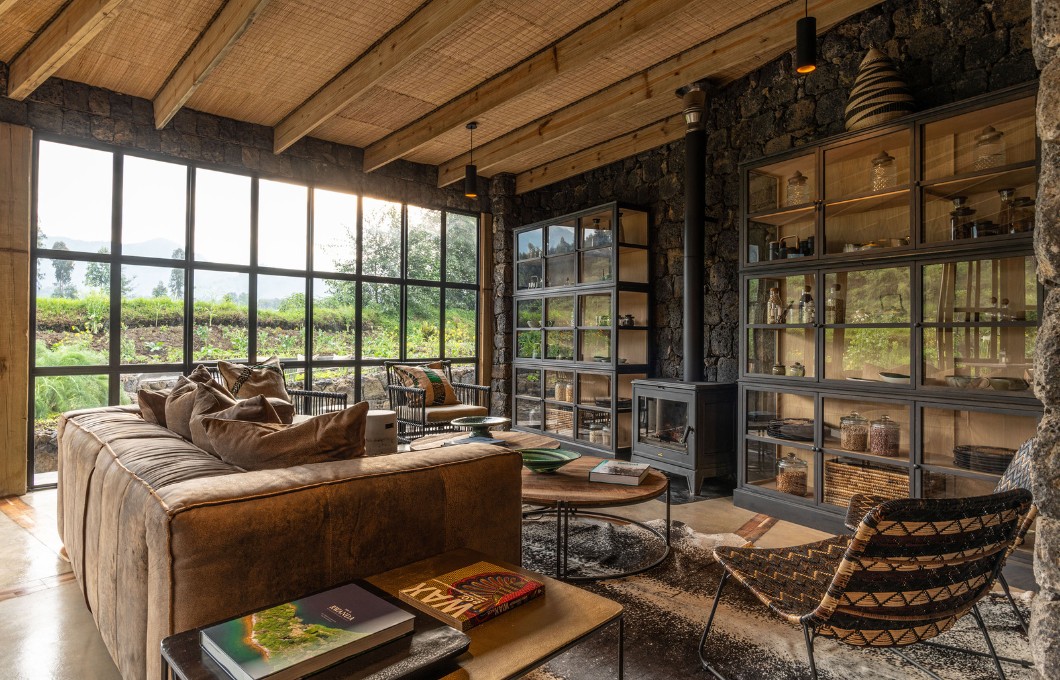 Guests arriving around midday can tuck into a seasonal lunch of local ingredients picked from Bisate's garden or sourced from local communities, from wild honey and organic free-range eggs to starchy potatoes grown in the area's nutrient rich volcanic soil. Displays showcase the ongoing environmental and community initiatives at Bisate, including a major reforestation project supported by an on-site nursery that has already produced 100,000 indigenous trees since the project launched in 2017.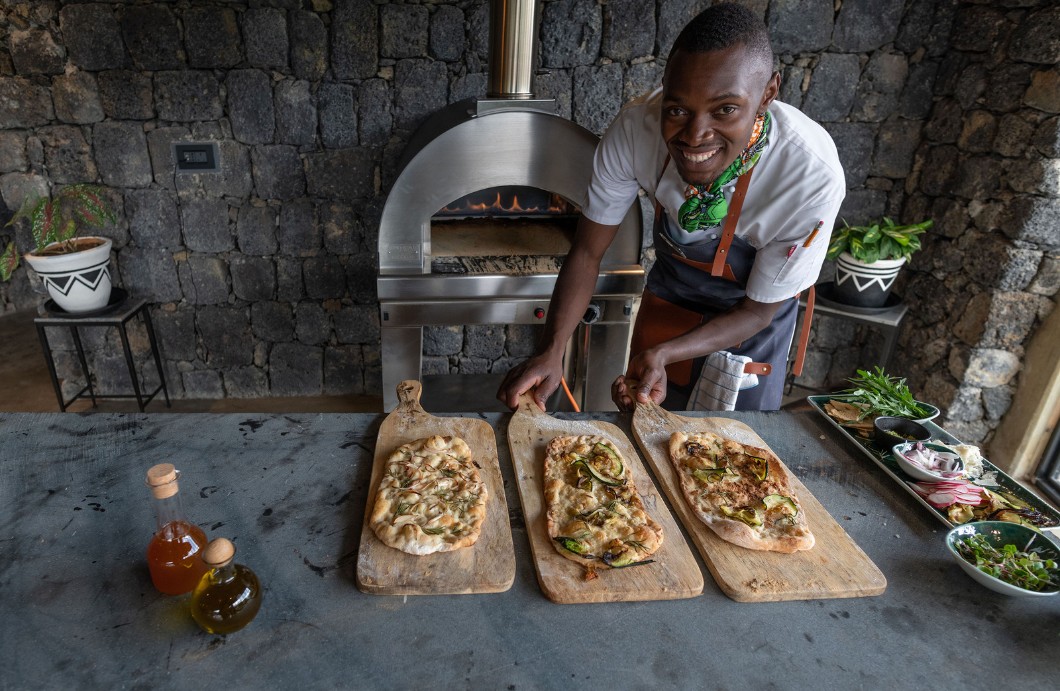 From the volcanic stone walls and striking wooden floors and hallways, to the hand-tooled wooden utensils and hand-woven baskets, everything was built by local craftspeople, infusing the lounge with the same sense of authentic local style as the main resort and its six striking Forest Villas.