Come with us to visit Rwanda, a country famous for its mountain gorillas, to find myriad other intoxicating stories, sights and up close and personal encounters with a wildlife community that's both surviving and thriving
From up ahead, there's the sound of snapping branches. Forests are rarely silent, the air filled with insect buzz and birdsong. But this is a noise made by a larger animal. Peering through the leaves, I spot a female mountain gorilla and an infant in the undergrowth, contentedly feeding on the leaves.
We're minutes into a trek up the tree-covered slopes of Sabyinyo volcano in Volcanoes National Park. I was expecting a long, challenging climb. Instead, the gorillas have saved us the effort. One by one, the group emerges, ambling along the trail. "Gorillas are always moving, always searching for food," Rwandan guide Emmanuel Ahishakiye explains, as another mother passes us by, her baby hitching a ride on her shoulders.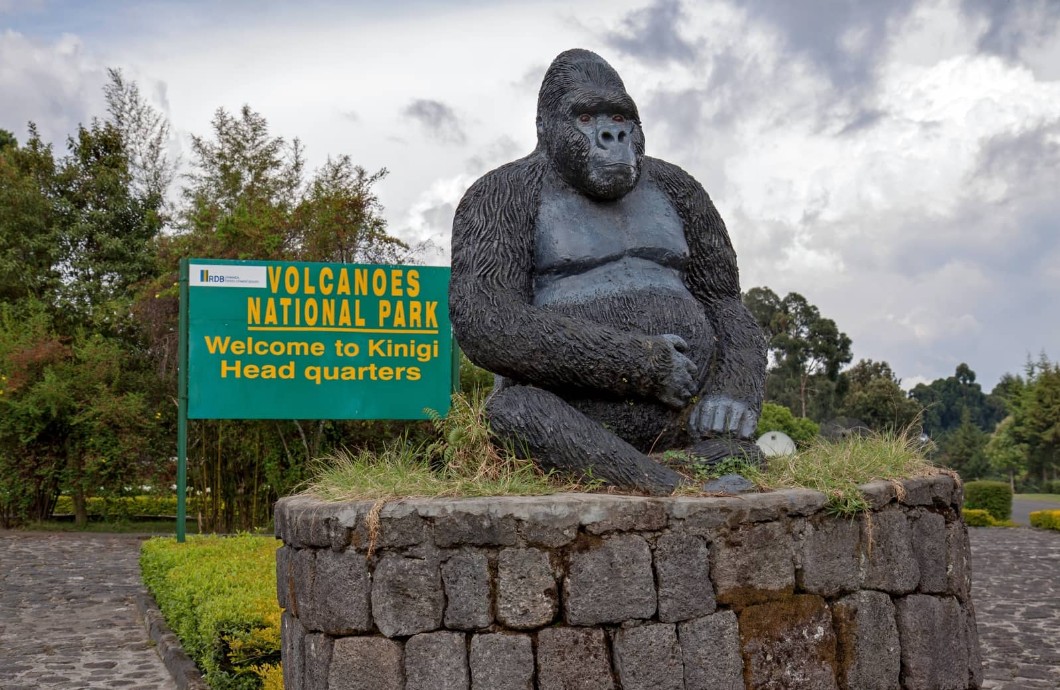 A powerful silverback arrives, head of the Muhoza family, and pauses to keep track of the other 17 gorillas in his group. "This is Marambo," Ahishakiye told me. "This is one of the top five largest silverbacks in Volcanoes National Park. He's big and handsome. Some silverbacks are aggressive but he's very humble."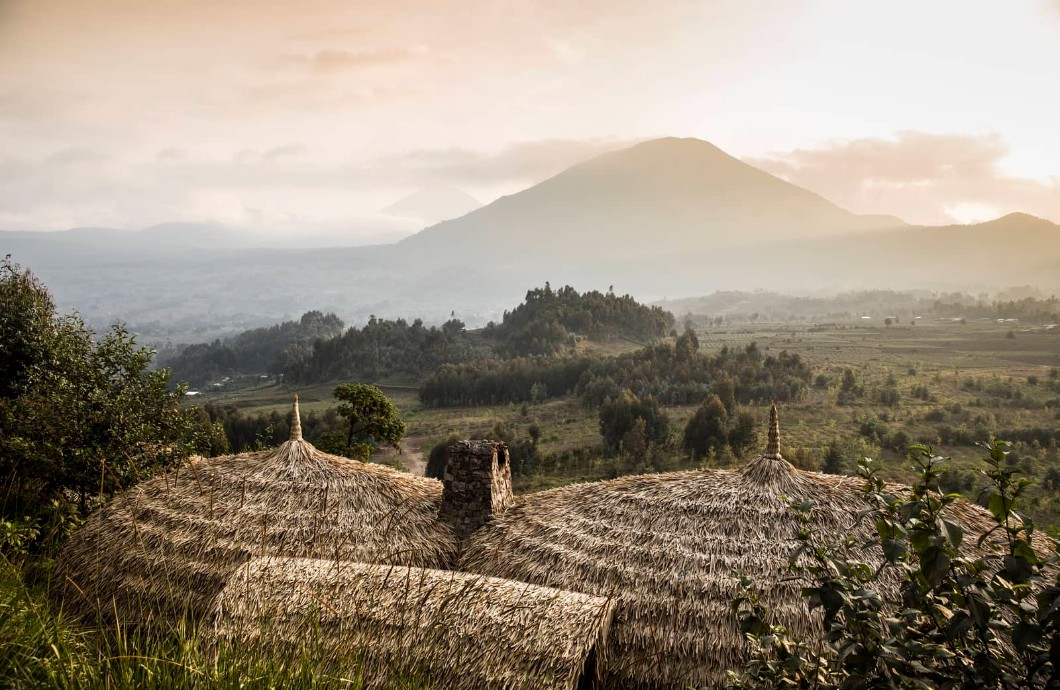 The Mahoza group is one of 23 gorilla families in Volcanoes National Park. American conservationist Dian Fossey feared the animals would be extinct by the year 2000. But thanks to conservation efforts across Rwanda, Uganda and DRC, their numbers have risen steadily over the last 30 years. The last census, in 2015, found 1,063 mountain gorillas, divided across the Virunga Massif and Bwindi Impenetrable Forest.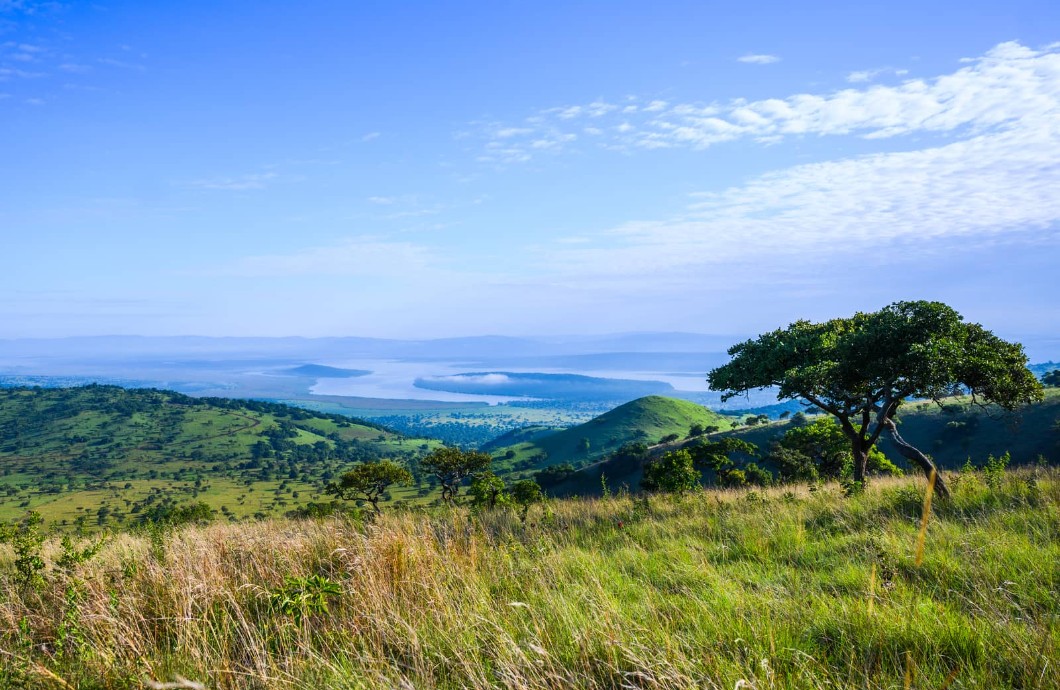 Gorillas are so important to Rwanda that they feature on the country's bank notes. A tourism industry has grown up around them, with money from gorilla permits ($1,500 per person) and jobs as guides, drivers and staff at lodges benefitting local people and the national economy. Rwanda experienced horror in the 1994 genocide, in which 800,000 Tutsis and moderate Hutus were killed by Hutu extremists. But today the country is stable, safe and proudly clean and organised. Wildlife, which has also had a difficult time, is also thriving again, not just in Volcanoes NP but in other emerging hotspots, including Akagera National Park in the east, Lake Kivu on the border with neighbouring DRC, and Nyungwe National Park in the south-west. With tourism booming, there's also been the arrival of new, creatively designed, luxury lodges, including in remote parts of the country.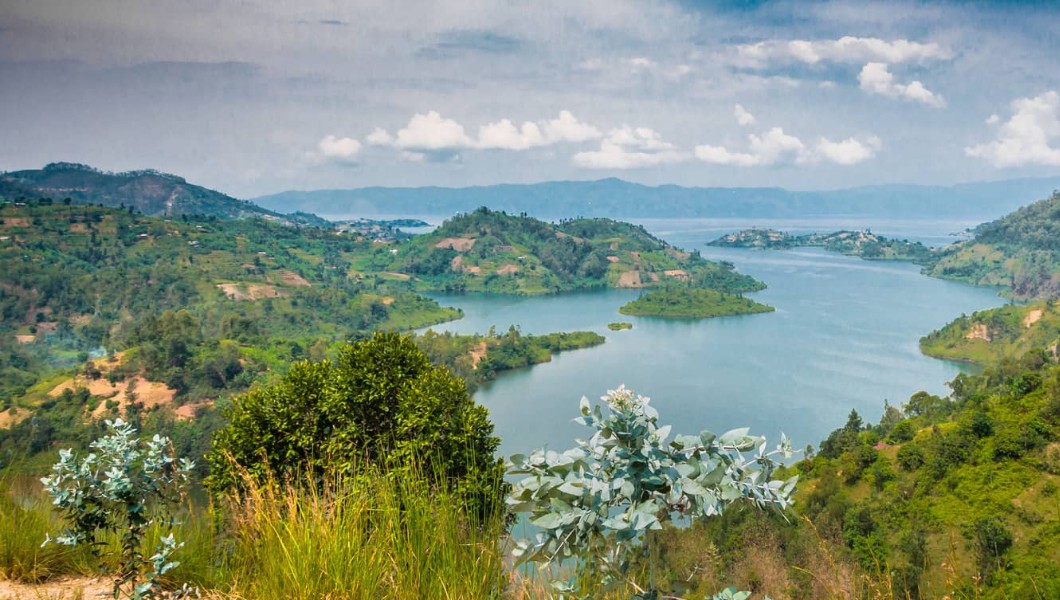 I start out at the capital, Kigali, meeting my guide and driver with tour operator cazenove+loyd outside the airport and driving north-west on roads that wind gently up into mist-shrouded green hills, all the way to Volcanoes National Park.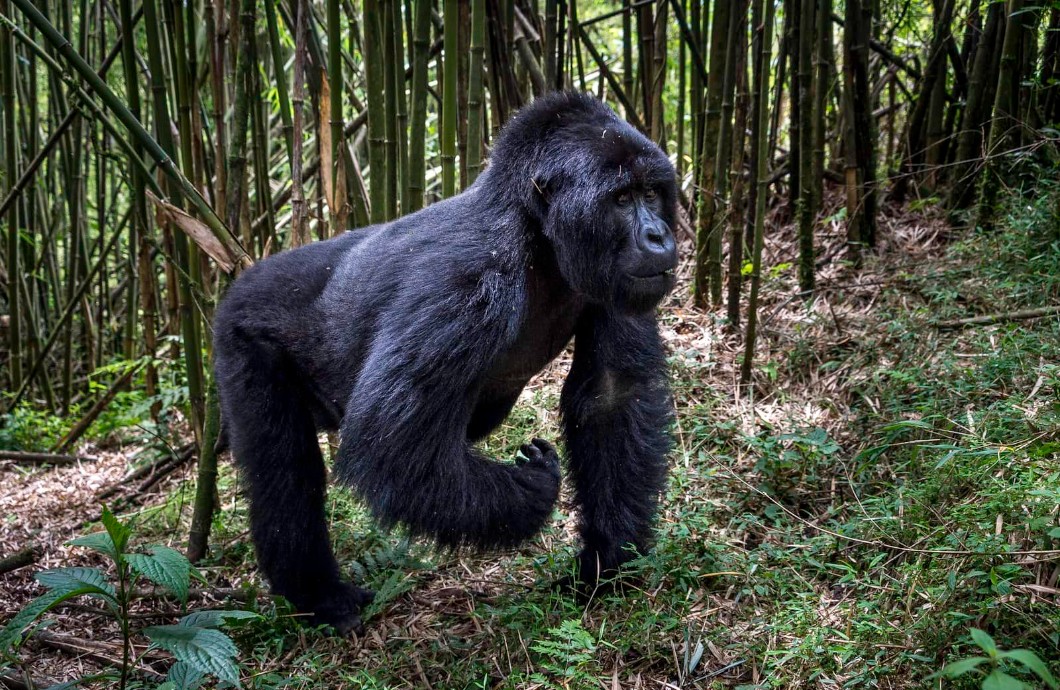 Gorilla conservation recently got a boost in the form of the new Ellen DeGeneres Campus of the Dian Fossey Gorilla Fund, just outside the national park. Covering 12 acres, the campus has taken two years and $15 million (£11.4 million) to build, most of the funding provided by comedian and talk show host Ellen DeGeneres and her partner, actor Portia de Rossi. Built by MASS Design Group, it features a cluster of modern buildings made from light grey, volcanic stone, including a Research Centre with high tech laboratories. "Gorillas have become a symbol for Rwanda," says Felix Ndagijimama, director of Dian Fossey Gorilla Fund in Rwanda, as we walk around the grounds. "The Rwandan government is very committed to conservation and the environment. We know gorillas bring a lot of revenue to the country. Gorillas are also good for the health of the forest. The forest is one of the weapons against climate change. And gorillas help other species, such as buffaloes or plant species."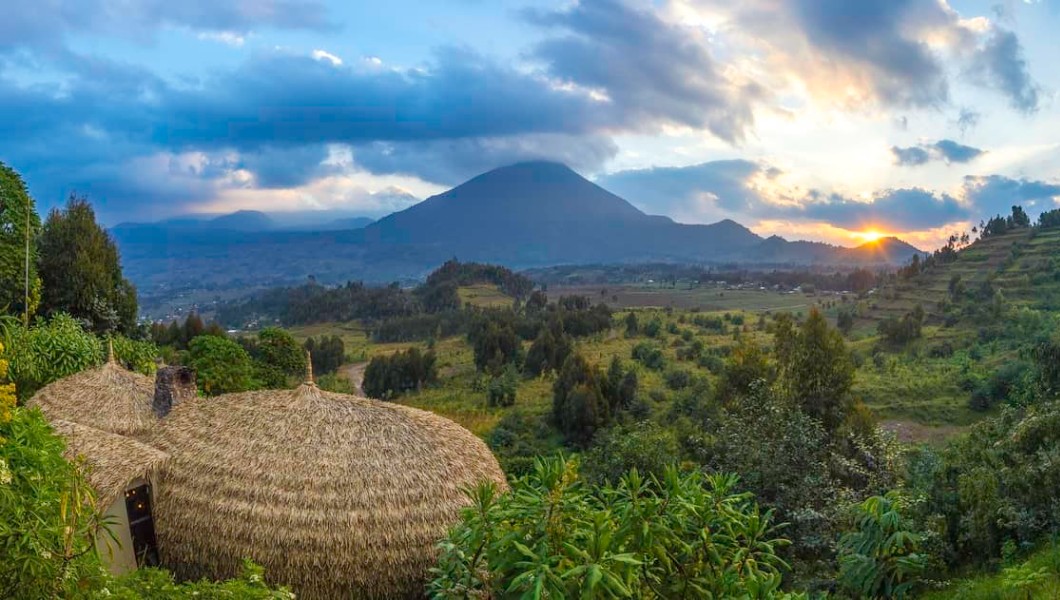 In the main Conservation Gallery, there's a 360-degree immersive cinema, paid for by actor Leonardo DiCaprio, and exhibition space telling Dian Fossey's life story, including her fight with local poachers which led to her murder in 1985. I explore a recreation of the simple Karisoke Research Centre cabin Fossey lived in up in the volcanoes, the room containing folders of her original field notes from the 1960s, as well as her pocket watch, necklace and books.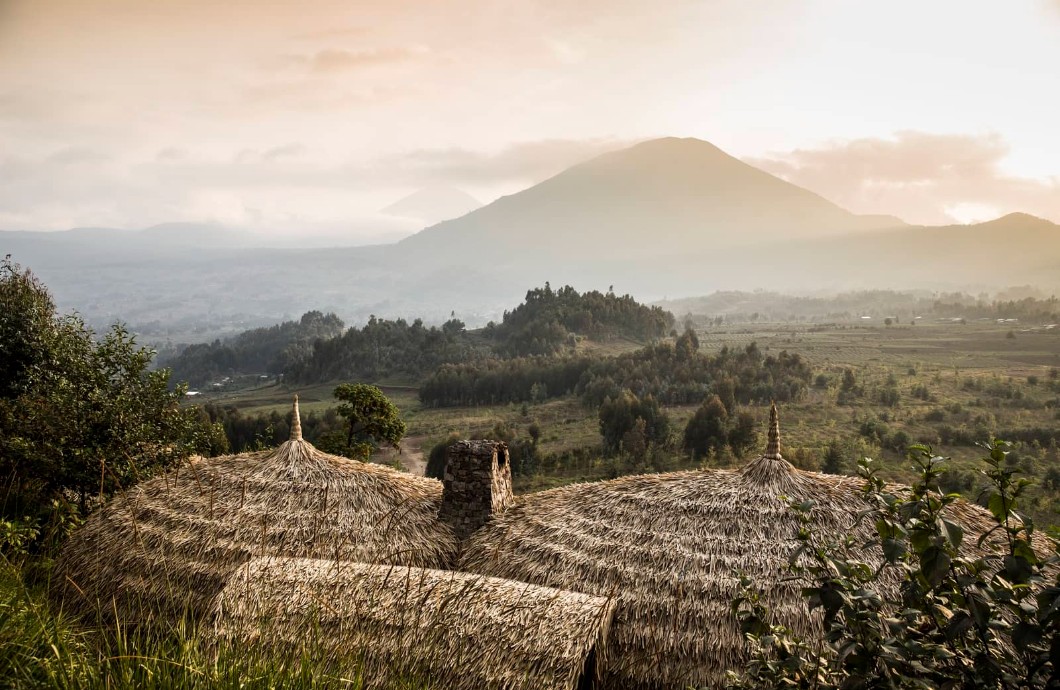 I stay, a short drive away, at Bisate Lodge, which opened in 2017 in peaceful countryside. A fire's blazing inside my thatched villa on the hillside, dividing the space into two halves: a spacious bedroom with parquet flooring, rounded ceiling, and Rwandan textiles, and a bathroom with exposed red brick, twin sinks and an oval bathtub. A long balcony runs along the front of the villa, looking out to the peaks of Karisimbi, Bisoke and Mikeno. A carved wooden gorilla at the door serves as a 'Do Not Disturb' sign.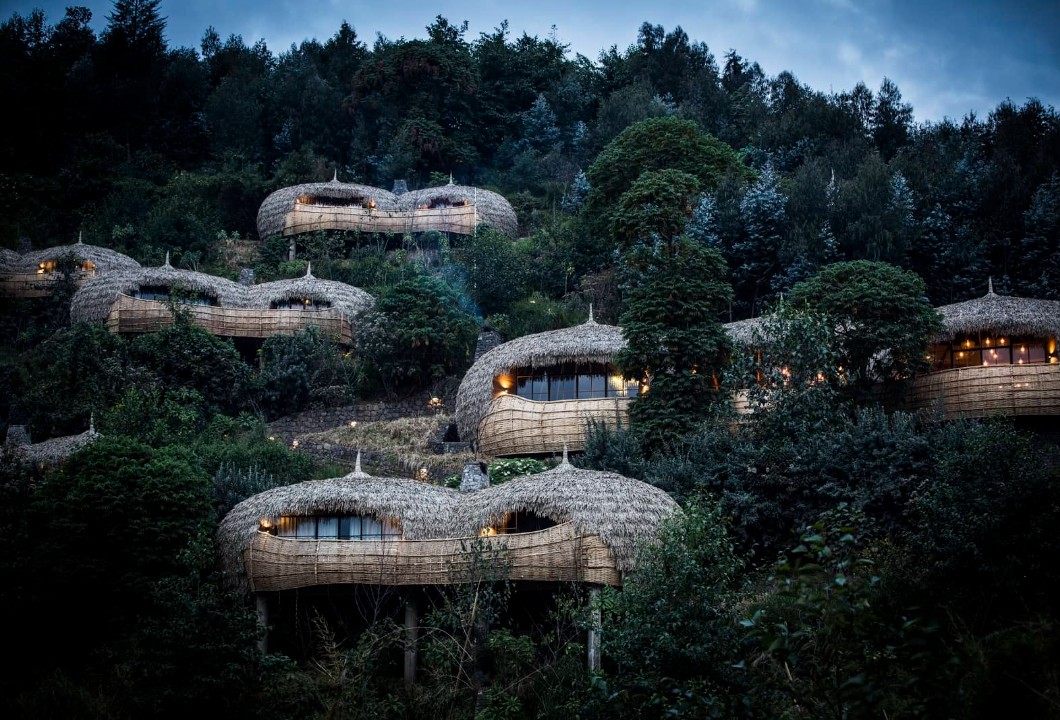 In the afternoon, I follow the lodge's nature trails up to the 2,673-metre hilltop, spotting an Augur buzzard in the treetops. Distant voices and the sound of drumming drift up from the valley below, as I circle around the edge of an old, overgrown volcano crater.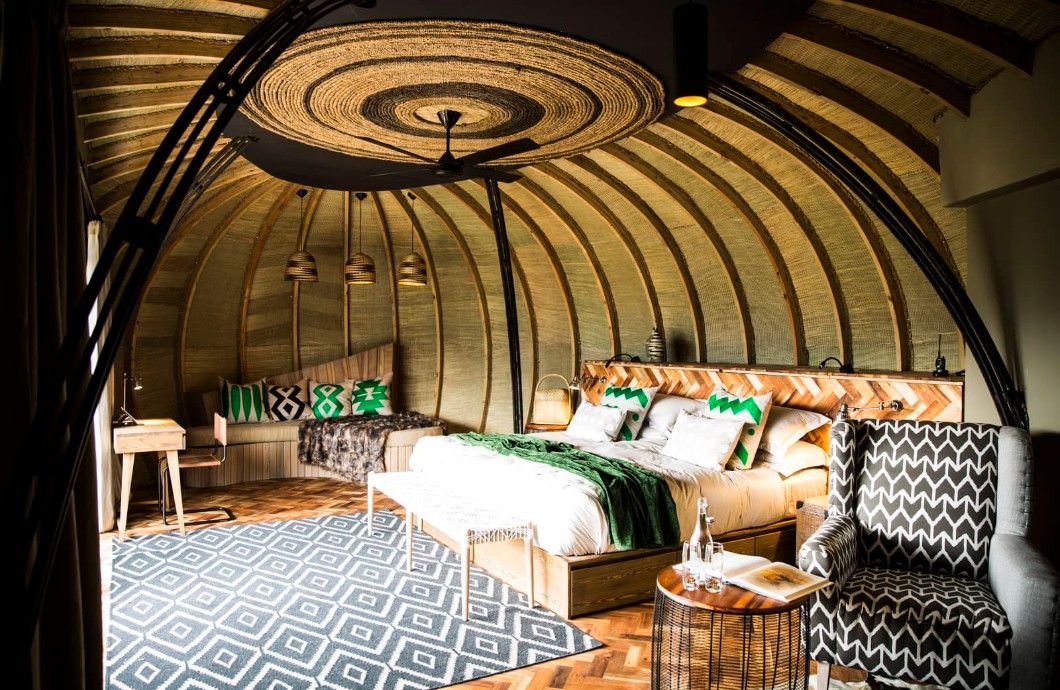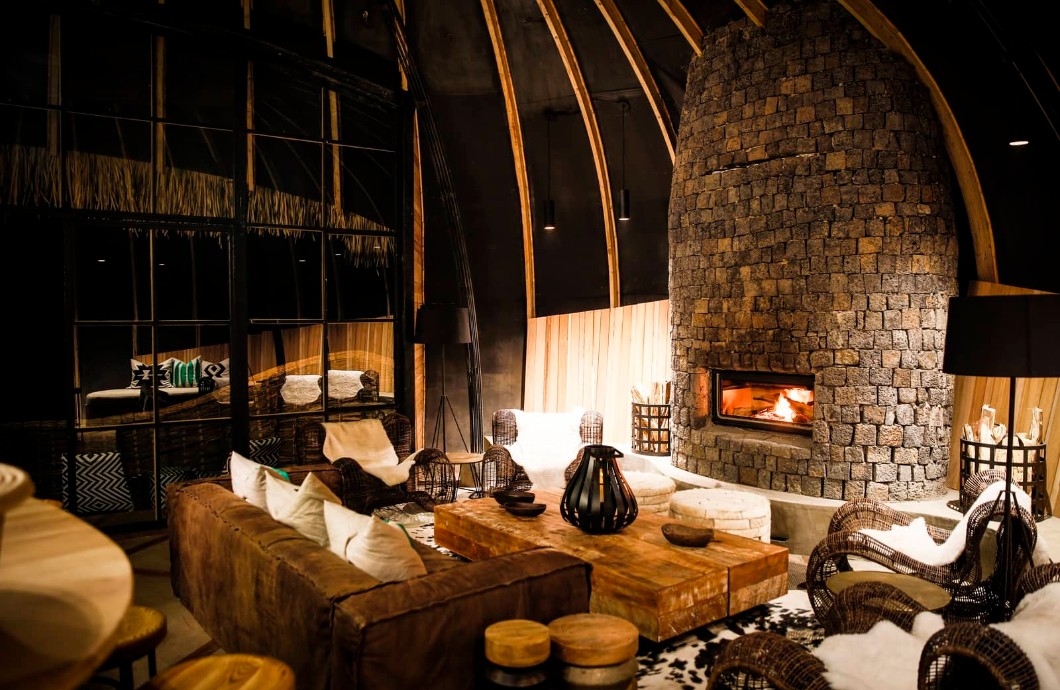 At night, the fire in the main building is roaring, with red wine and a meal of African peanut and coconut soup, chargrilled miso tofu with rice noodles, and coconut, apricot and Aramula crumble served in the restaurant. Despite the remote location, there's no lack of creature comforts, and staff are friendly, thoughtful and well-organised; every time I return to my villa, there's a freshly made fire.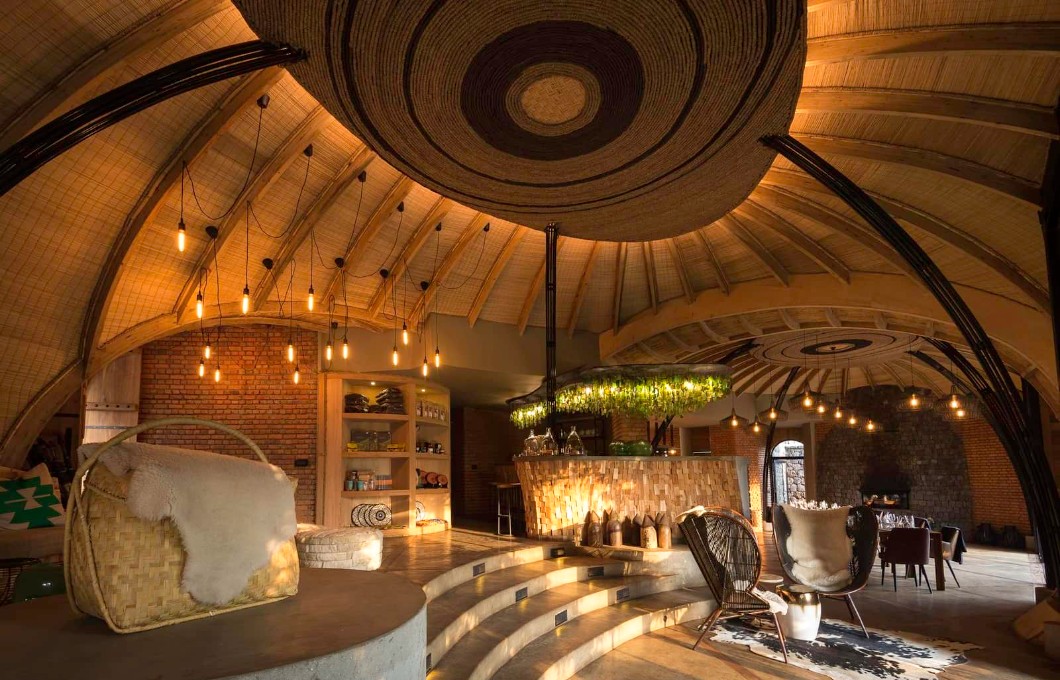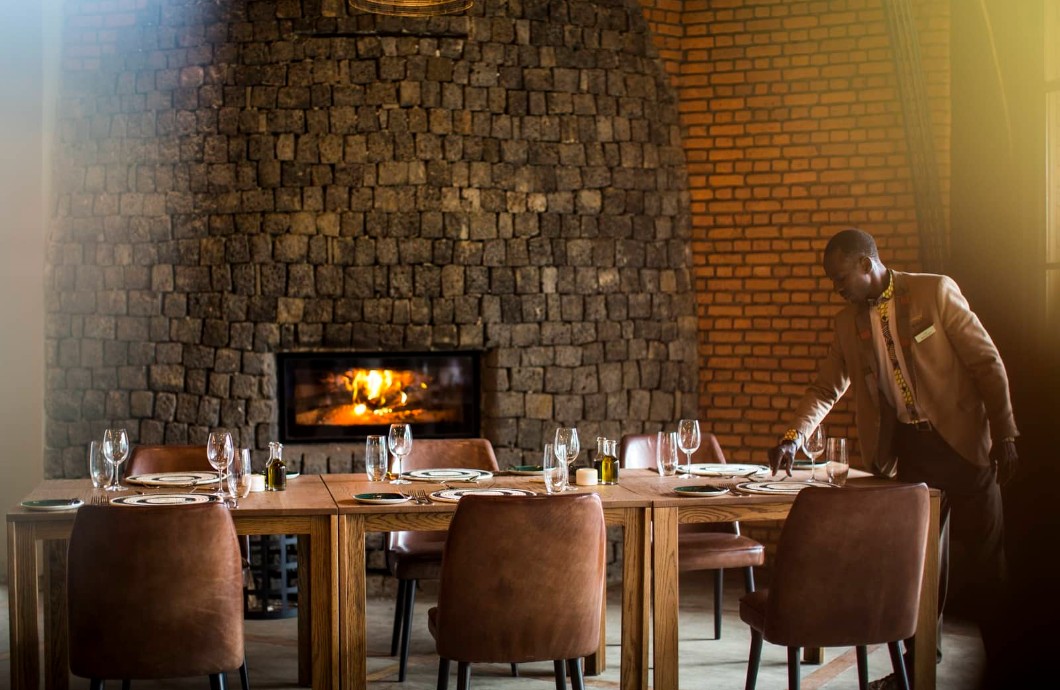 Breakfast early next morning is an Afternoon Tea-style display of pastries, cheeses, and local avocado, as well as fresh fruit salad and cooked-to-order omelettes. After a gorilla briefing at the park HQ in Kinigi, we meet armed rangers on the slopes of Sabyinyo volcano and trek across farmland to a wall of volcanic rock. Soon after we enter the forest, the gorillas make their unexpected early showing.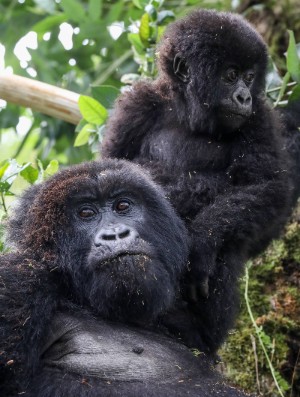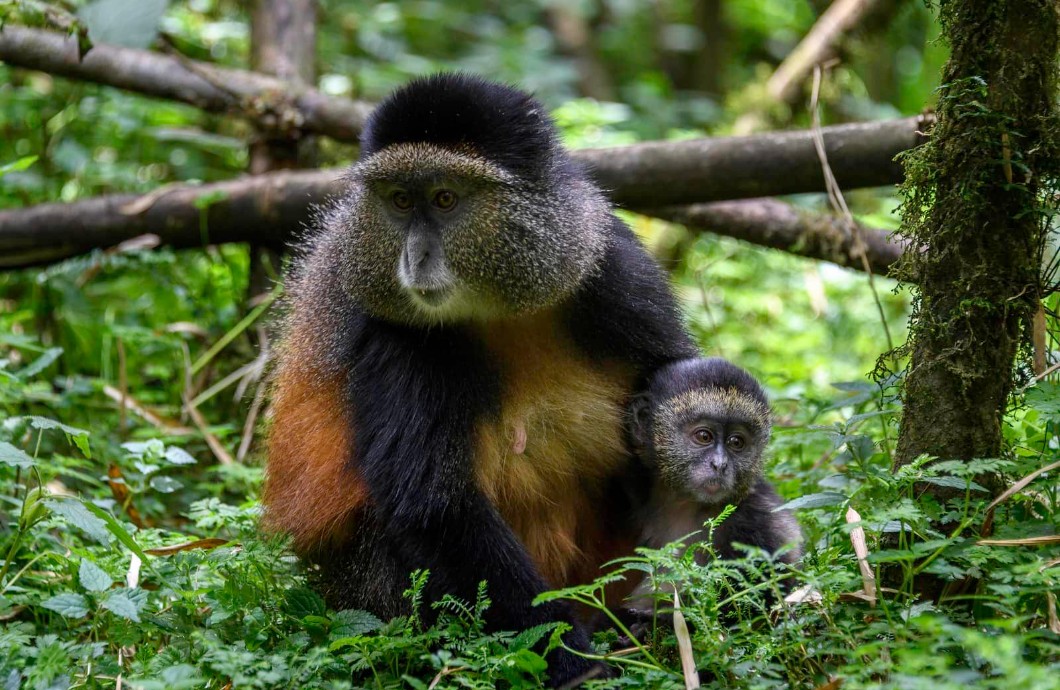 For an hour, we follow the gorillas as they move through the forest, feeding as they go, and out into an open area, spreading out around a mound of eucalyptus trees. Babies climb onto parents' backs or heads. Juveniles stand upright, stripping bark with teeth and fingers. Each of the 18 in the group is familiar to the guides by name. "Just as we have thumbprints, gorillas have unique noseprints, which is how we identify them," Ahishakiye explains.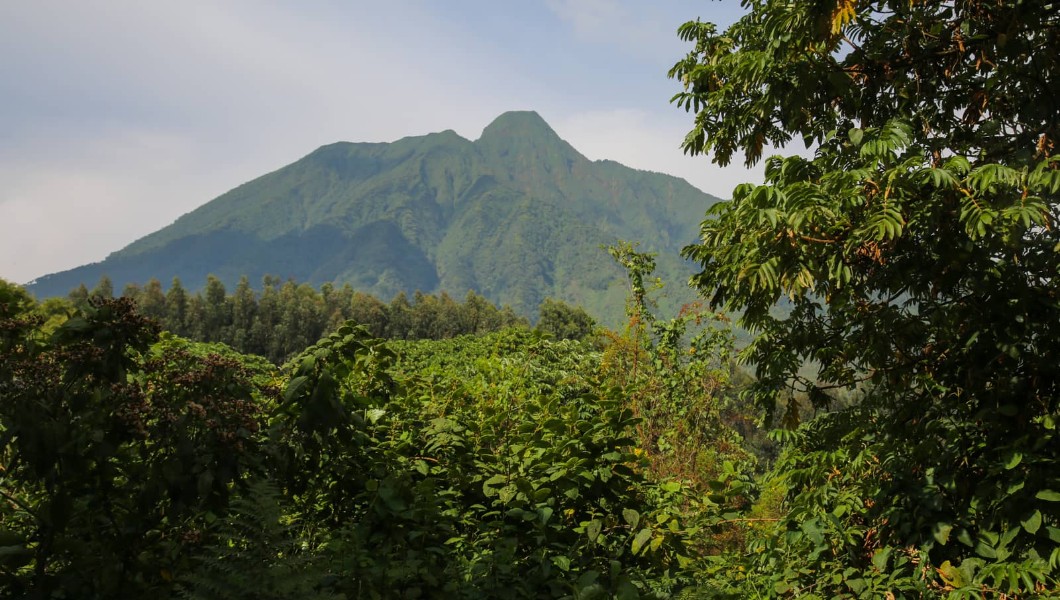 There's more good news for gorillas. The Rwandan government plans to invest $255 million to expand Volcanoes National Park by around 23 per cent, due to numbers of gorillas and other animals increasing. Expanding the park will be good for local jobs and businesses. It will also increase the area of protected habitat for gorillas and other forest animals, including elephants and buffaloes.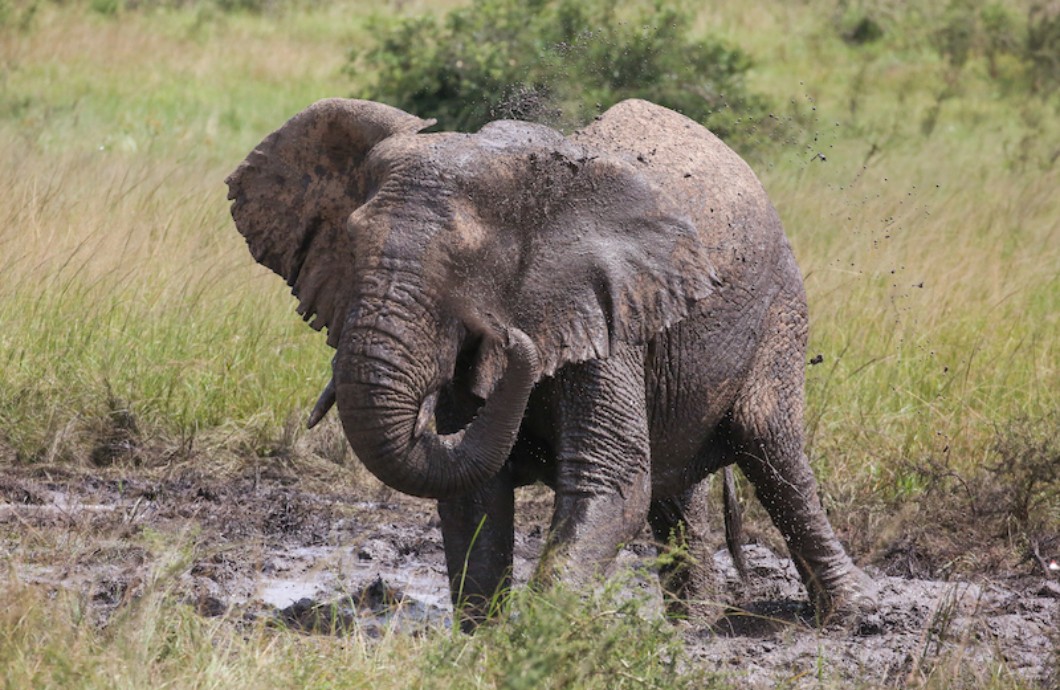 I set out next morning on a different, non-gorilla trek through local farms on the edge of Kinigi. As we reach the meeting point between forest and farmland, I spot golden monkeys, the only other primate that lives alongside mountain gorillas in Volcanoes NP, scampering around the hillside. "There are around 3,000 golden monkeys in the world," guide Kwizera Diogene tells me. "They're Endangered, so we need to protect their habitat." The orange and black monkeys gradually move from the farmland into forest cover. Following them inside, we watch as they leap between branches, feast on bamboo and groom each other.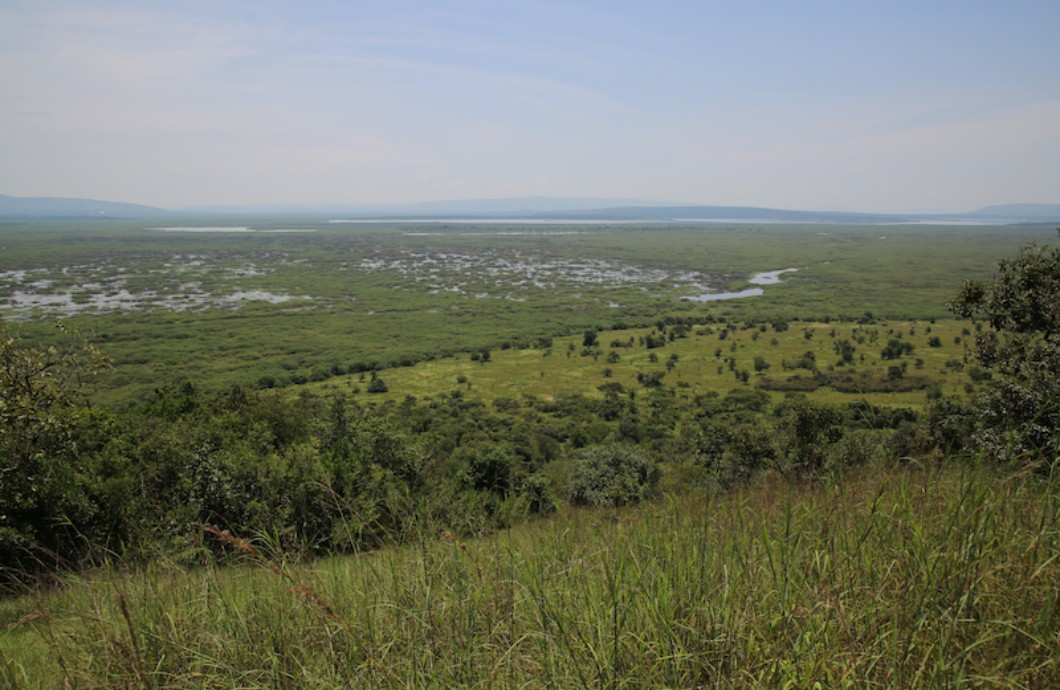 My time in Volcanoes NP over, we drive back to Kigali and across the country to Akagera National Park. The small park was once a natural paradise covering a tenth of the country. But just over a decade ago, the wildlife was on the verge of being completed wiped out. After 1994's genocide, many refugees returned to Rwanda from neighbouring Tanzania. The Rwandan government gave more than half the original park away so people could raise livestock. Human-wildlife conflict followed, as predator attacks on cattle were met with retaliatory poisonings. By 2001, Akagera's lions and many other animals were dead.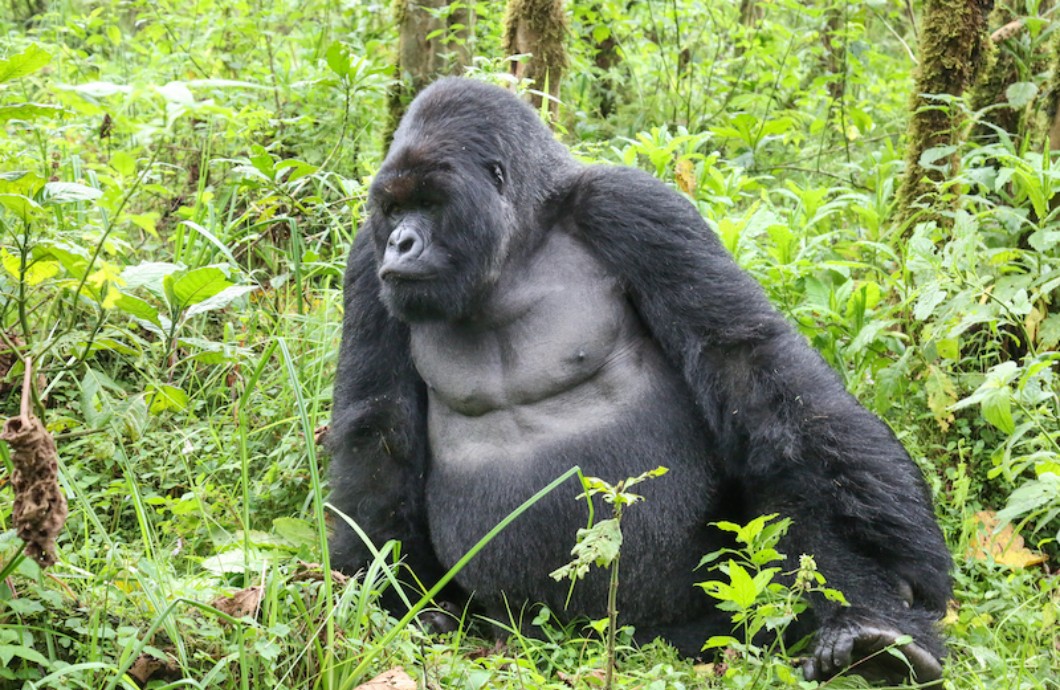 In 2010, conservation NGO African Parks were invited to help manage the park. An electric fence was built, and an effective law enforcement system brought in to combat poaching and stop wild animals raiding people's crops, along with community engagement projects, jobs and enterprises so local communities benefitted from the park.
Wildlife numbers have increased from less than 5,000 in 2010 to over 13,000. Lions were reintroduced from South Africa, as were 18 Critically Endangered black rhinos from South Africa and five more from European zoos. Last year, African Parks completed the largest ever single translocation of white rhinos, flying 30 animals from South Africa to Rwanda to create a new stronghold. "Wildlife is coming back," Emmanuel Rulinda, my driver tells me, approaching the south gate. "When it's given a chance, nature can immediately show what it can do."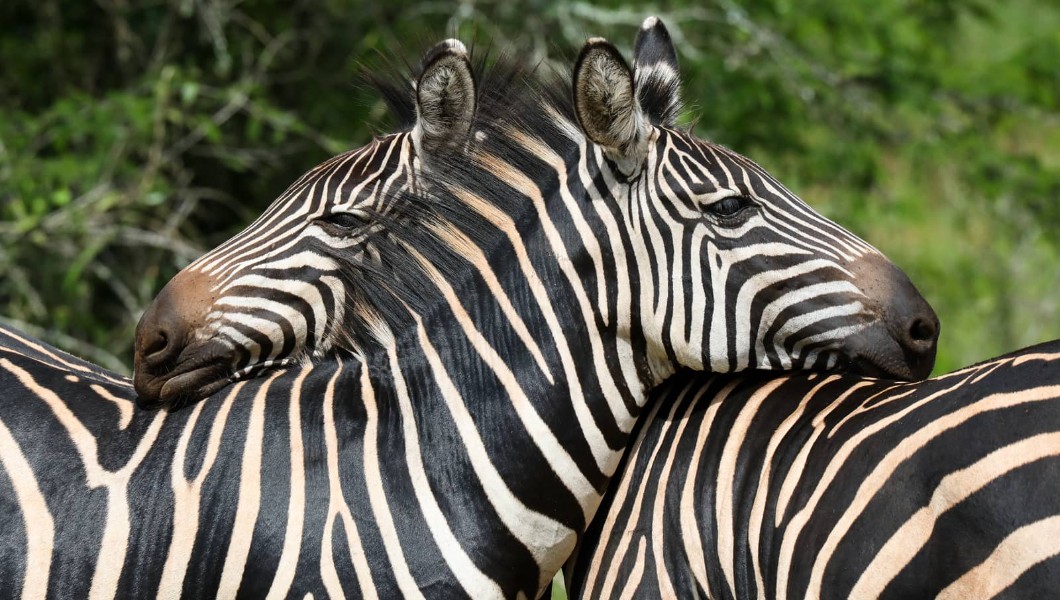 I spend a couple of nights at Ruzizi Tented Lodge, an eco-lodge set up by African Parks on the banks of Lake Ihema. We find elephants along the lakeshore and small clusters of zebra, topi, and impala in open patches. But compared to many other parks in Africa, wildlife-spotting in the forested hills is slow, worsened by the fact my trip coincides with the premature arrival of the wet season, long grass and thick vegetation keeping many animals, especially lions and leopards, hidden.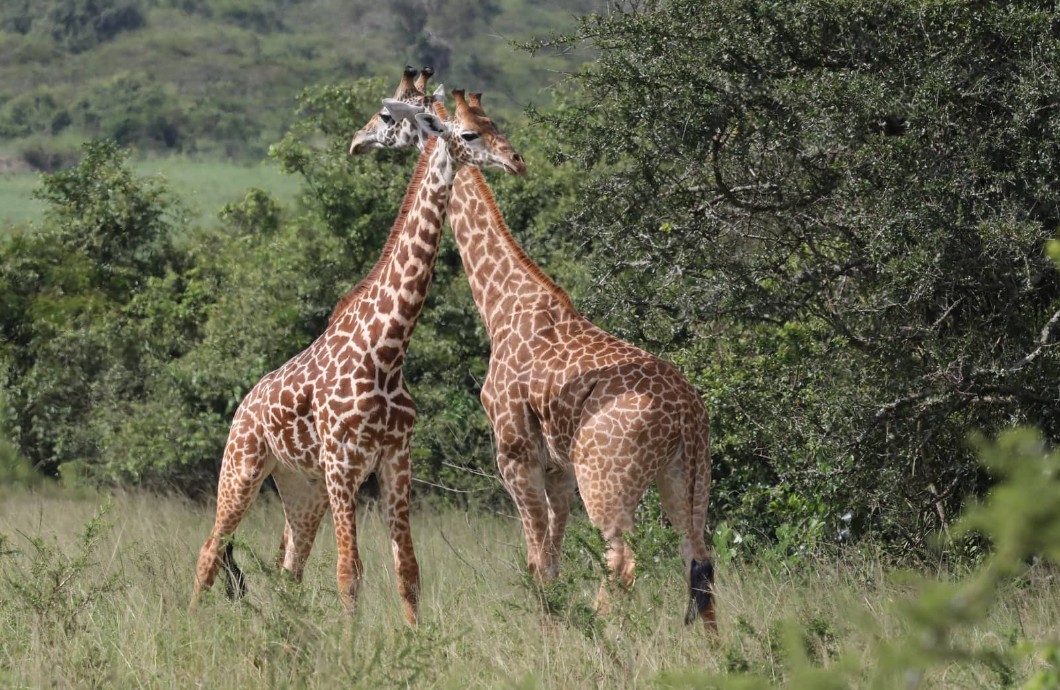 There's more life in the north, especially around open grassland areas. "The grazers want to be out in the open, so they can see where predators are coming from," Rwandan guide Justus Itangishatse tells me, as we watch giraffe, zebra, topi, impala and warthogs relaxing on Kilala Plain. "It's also closer to the lakes up here."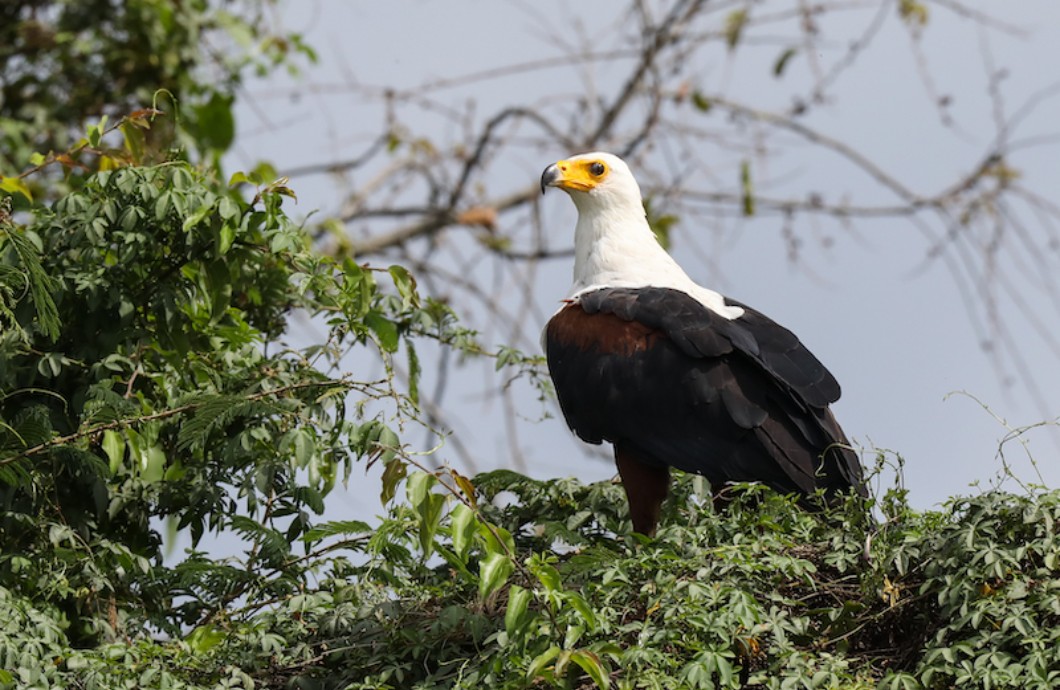 Across the plain, I see a few of the recently arrived white rhinos. Later, we spend an hour watching three long processions of elephants congregate at a pool of water, 70 animals gathered for social showers and cooling mud baths. Next morning, I meet Drew Bantlin, Akagera's Conservation and Research Manager, and a team of rangers, walking through long grass to a group of white rhinos. "It was a huge project," Bantlin says of the epic translocation. "The logistics of moving 30 animals over that distance are pretty remarkable. But it's awesome to see them out on the plains with the other animals."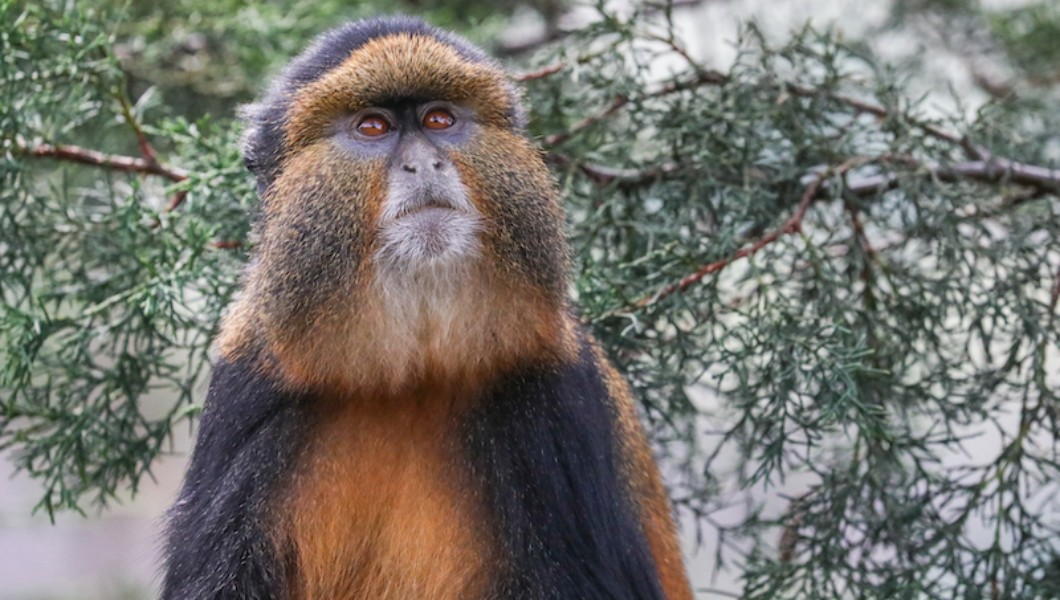 Having a park like Akagera is useful to Rwanda, meaning wildlife-lovers have a good reason to not just fly in to see the gorillas in Volcanoes National Park and fly back out, with Nyungwe National Park also an increasingly popular stop. "There are already awesome gorillas and chimps elsewhere, so, with Akagera, this makes a really nice circuit in the country," says Bantlin.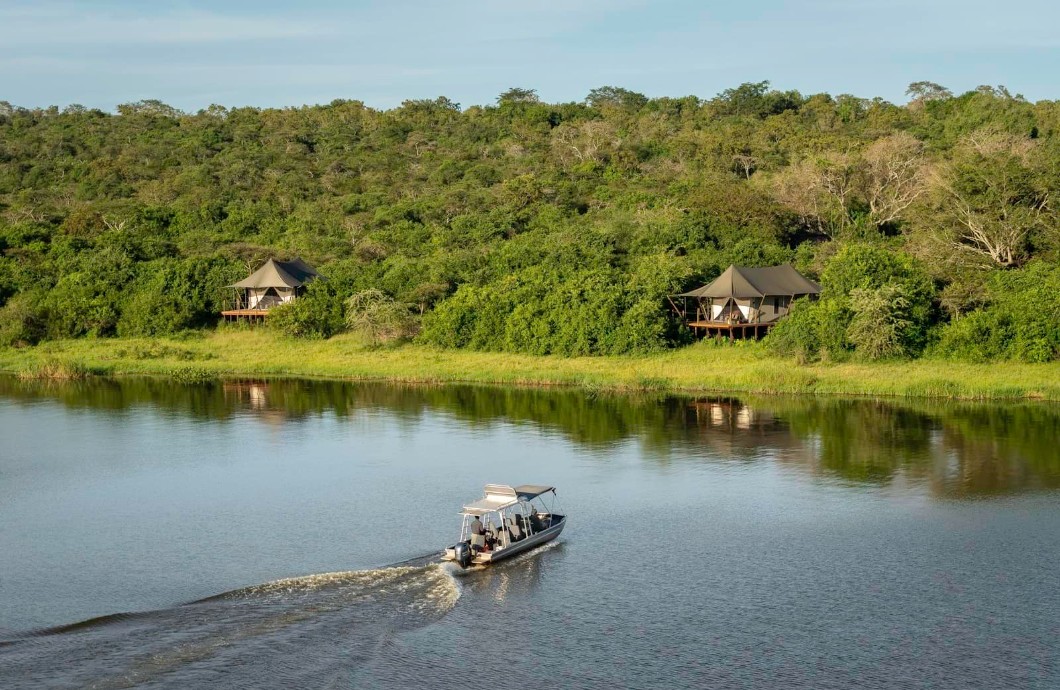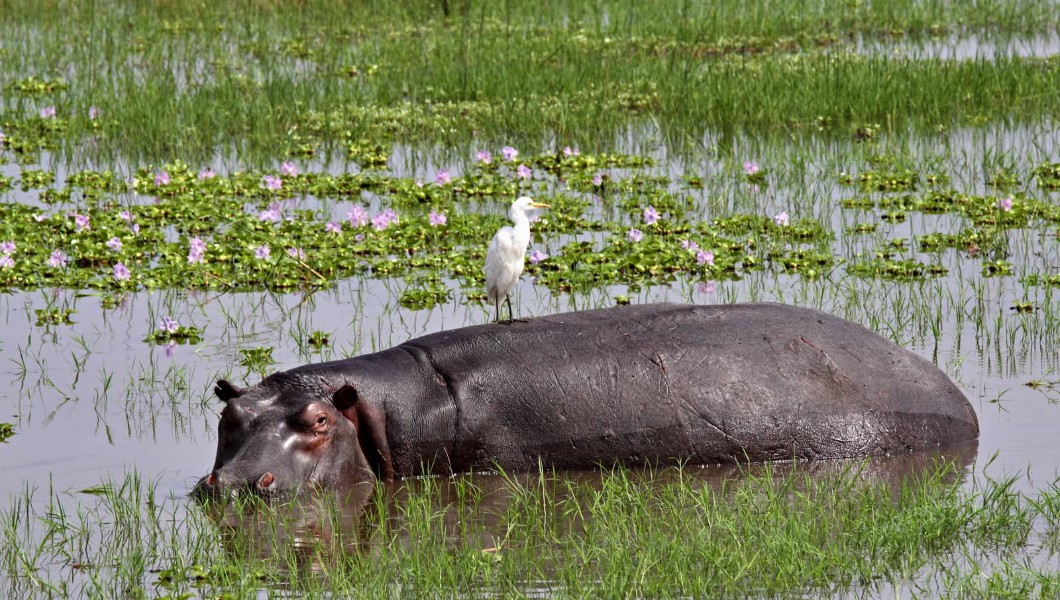 I also stay at Magashi, a luxury camp set within their own private concession on the secluded shores of Lake Rwanyakizinga. "We're very open, so we do get 'visitors'," manager Eric Dushime explains, welcoming me into the open lounge area, with comfy sofas and photography books, a path leading down to a lake-side swimming pool and boat launch. "Leopards, hippos and buffaloes come through the grounds, so stay on the walkways. And if you think about swimming, remember: the lake has 700 hippos and 500 crocodiles." Inside my safari tent, I find smart pink armchairs, a writing desk, and a roomy bathroom with rainshower. The balcony looks out onto calm Lake Rwanyakizinga, huffing hippos wallowing close by.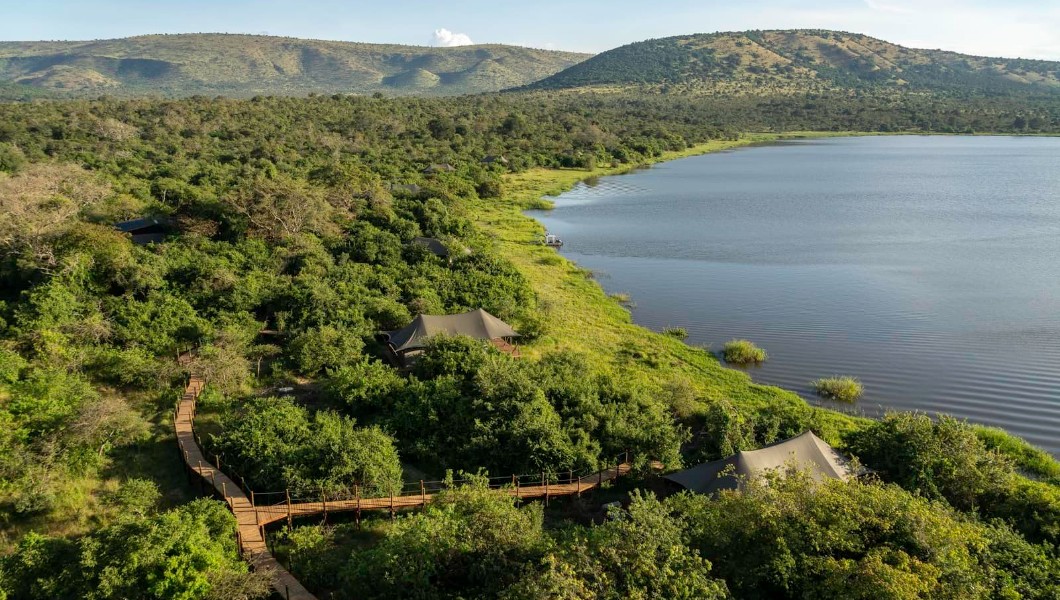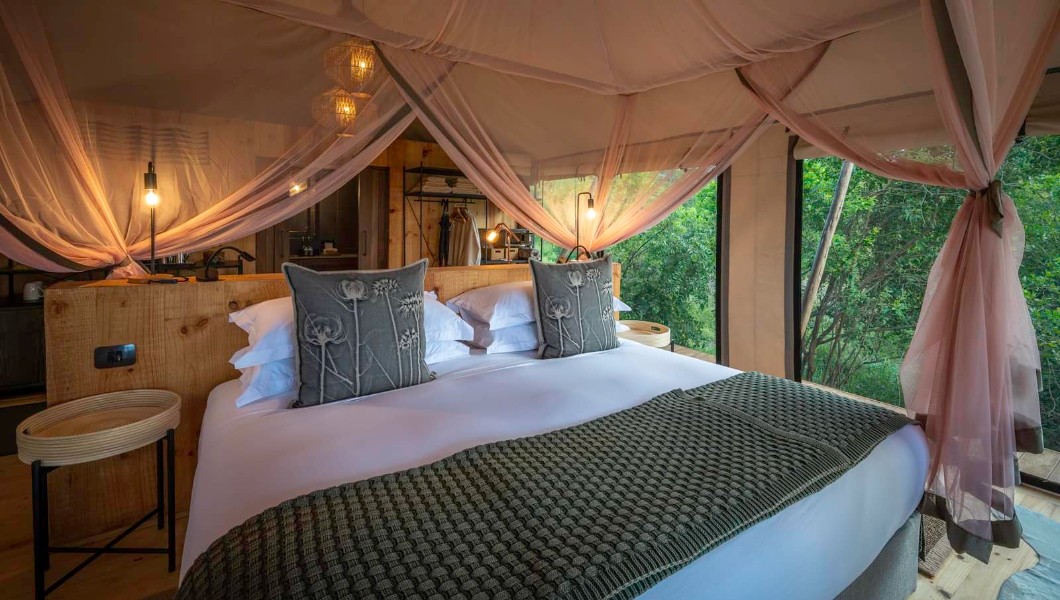 In the afternoon, I explore the Mihindi Peninsula, finding basking crocodiles and grooming baboons. The hills visible across Lake Mihindi and the Akagera river are in Tanzania. "The Akagera river is what makes Akagera what it is," Magashi's head guide Luke Abbot tells me. "It's Central Africa's largest protected wetland."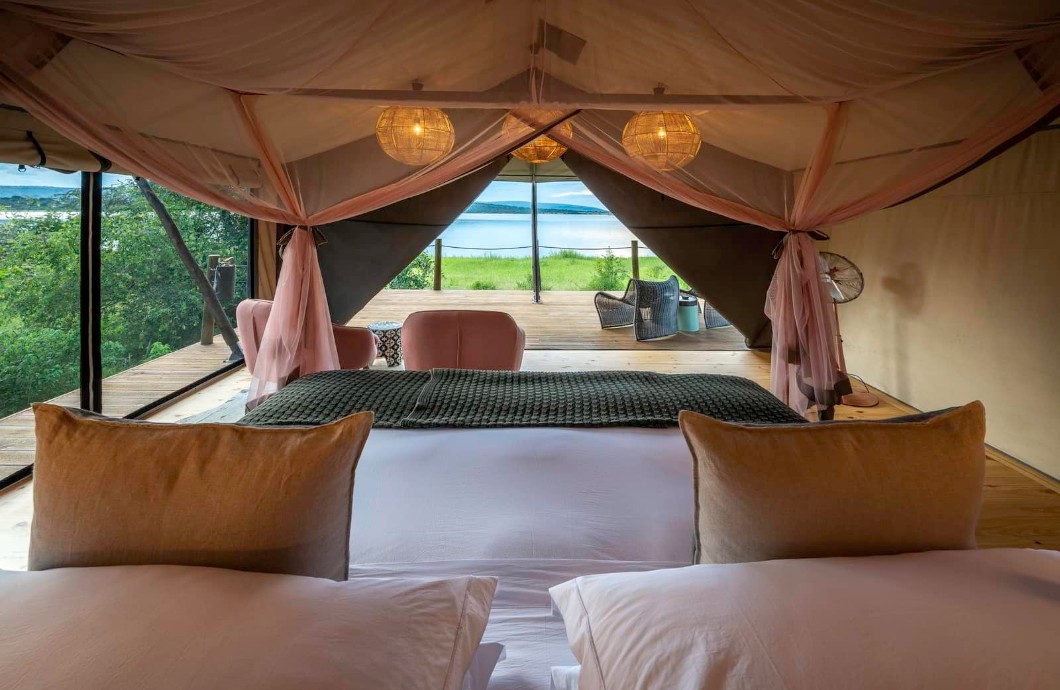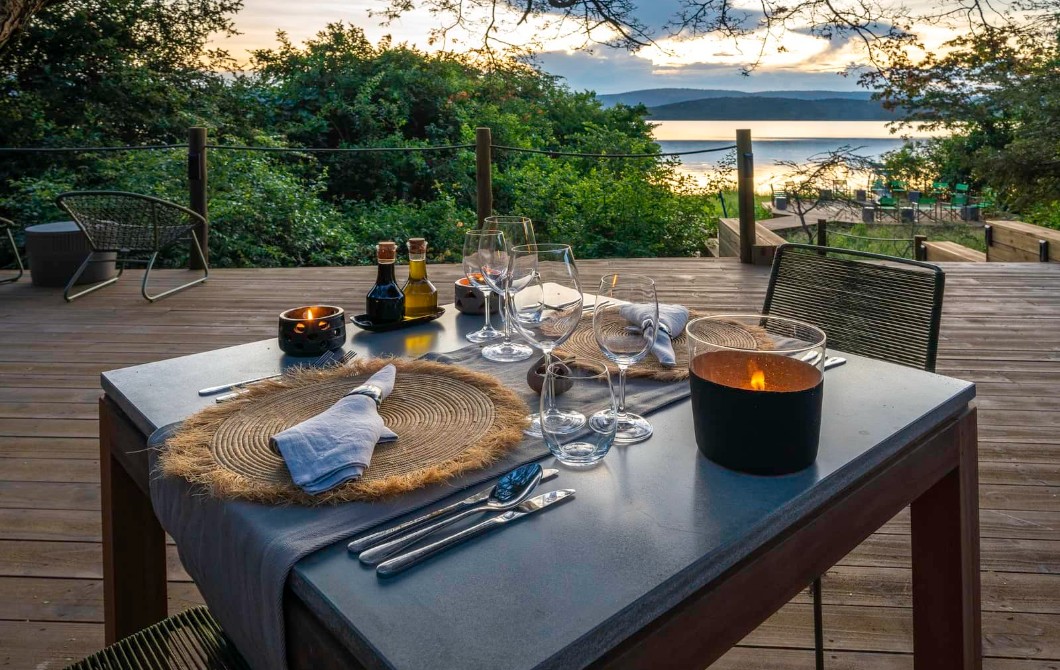 Days are filled with sightings, from towering giraffes to tiny elephant shrews, and more than 480 bird species, including lilac-breasted rollers, grey crowned cranes, and hadada ibises. Returning after dark each night to Magashi, welcoming staff mix excellent Old Fashioneds and produce hearty dinners, like veggie curry and Rwandan coffee bean ice cream, not an easy feat out here in the wilderness. Far from any cities, the unpolluted night skies are black, the stars bright and clear. Even the hippos are silent.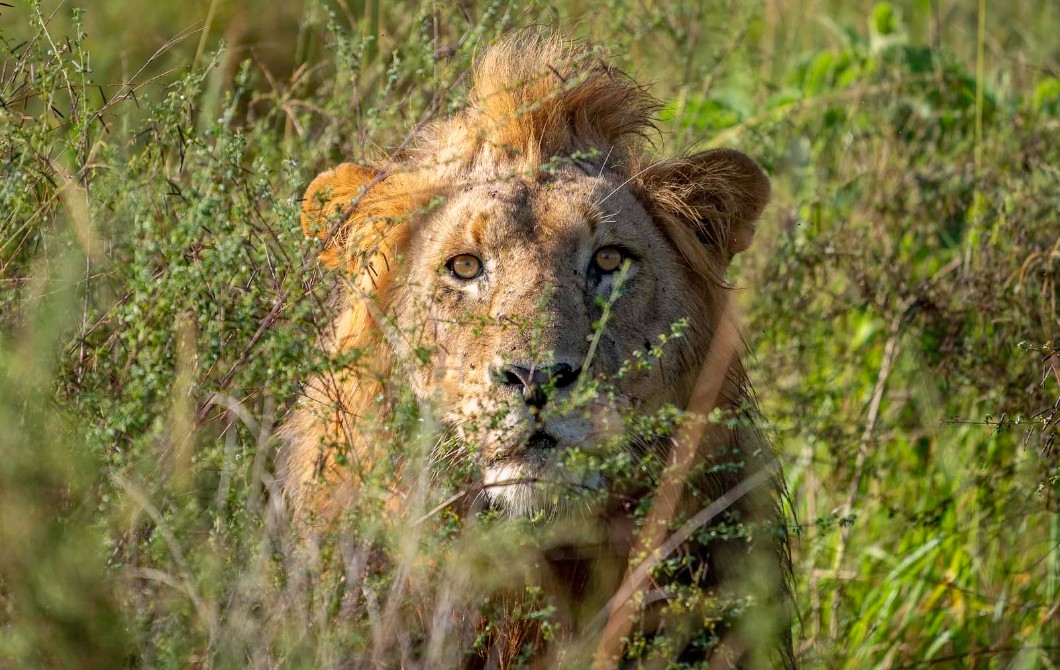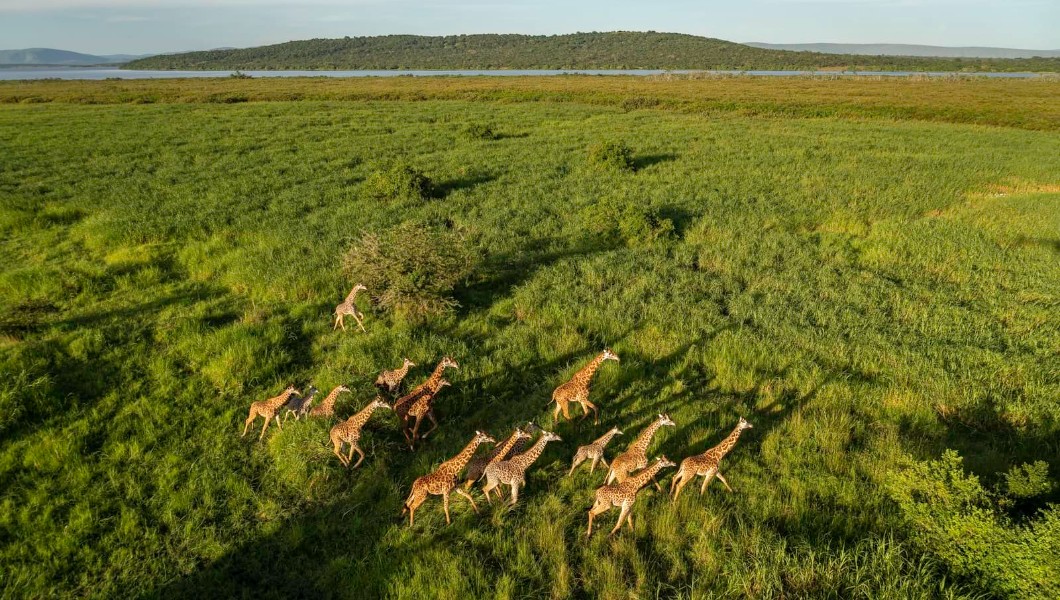 I get eye-to-eye with more wildlife on my final evening with a boat trip on Lake Rwanyakazinga. Hippo pods and open-jawed crocodiles watch us go by. Further along, we find three elephants feeding on acacia trees, including Mihembe, a six-ton tusker, the largest in the park. Fish eagles perch on high treetop vantage points. Elands and bushbuck drink from the lake. "The Rwandan government is taking the initiative in protecting its wildlife," Abbot tells me, as the setting sun turns the sky and lake pink. "Akagera is now a safe haven for white and black rhinos and growing populations of lions, elephants and giraffes. It's a very special place." www.graeme-green.com
DESTINATION:
Bisate Lodge
Ruzizi Tented Lodge
Magashi