I catch my breath as we ascend 45-metres of vertical rock, with one of Europe's most formidable peaks tantalisingly in reach. Despite travelling to the birthplace of modern-day mountaineering, I'm not in the throes of an Alpine expedition; rather I'm riding a sleek glass hotel elevator to the rock pyramid Twain described as "lonely, conspicuous, and superb."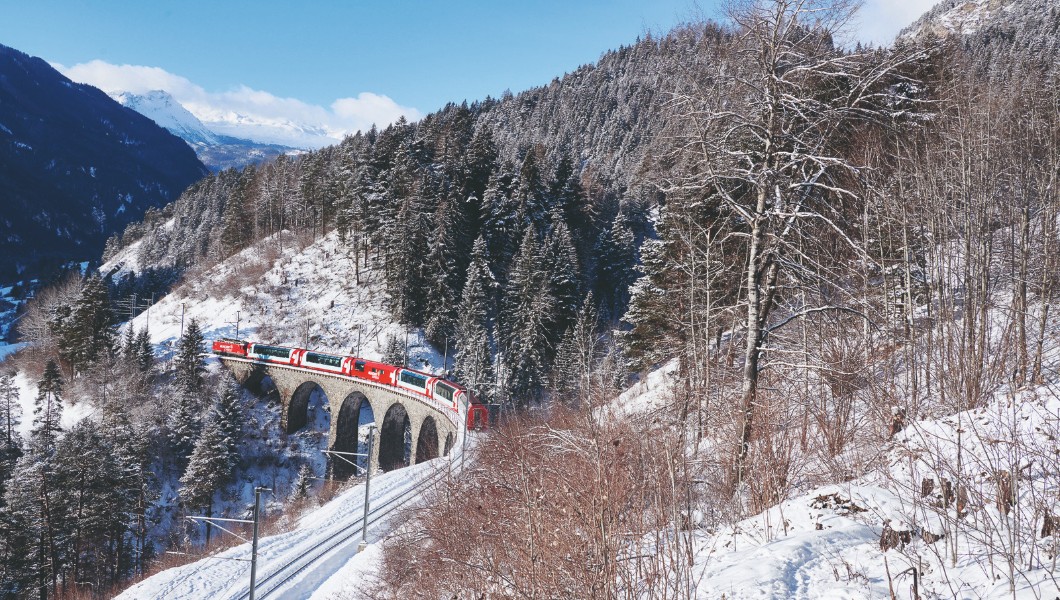 Perched on a natural pedestal, 5-star Omnia's south-facing sun terrace is the perfect vantage point to drink in the Matterhorn and bird's nest view of Zermatt. Although it's one of the starriest names in the skiing firmament, Zermatt (located on the Swiss-Italian border in Switzerland's Valais canton) pleasingly retains much of its farming-village charm. Just minutes earlier, I was strolling past the "Heidi-land" houses of its 16th century Hinterdorfstrasse, where not even the town's silent, milk float-like electric taxis are permitted.
Contrary to its modernist steel-glass exterior, The Omnia Hotel is a celebration of local Valaisan craftsmanship, starting with its grey granite-and-leather lobby, where a flickering fire and oversized art and design book library embrace me like a warm hug. Accessorising its shelves are the owner's prized whisky bottles, who shares his passion by way of a bottomless decanter of bourbon in each guest room, where big picture windows and clean lines take inspiration from American modernism.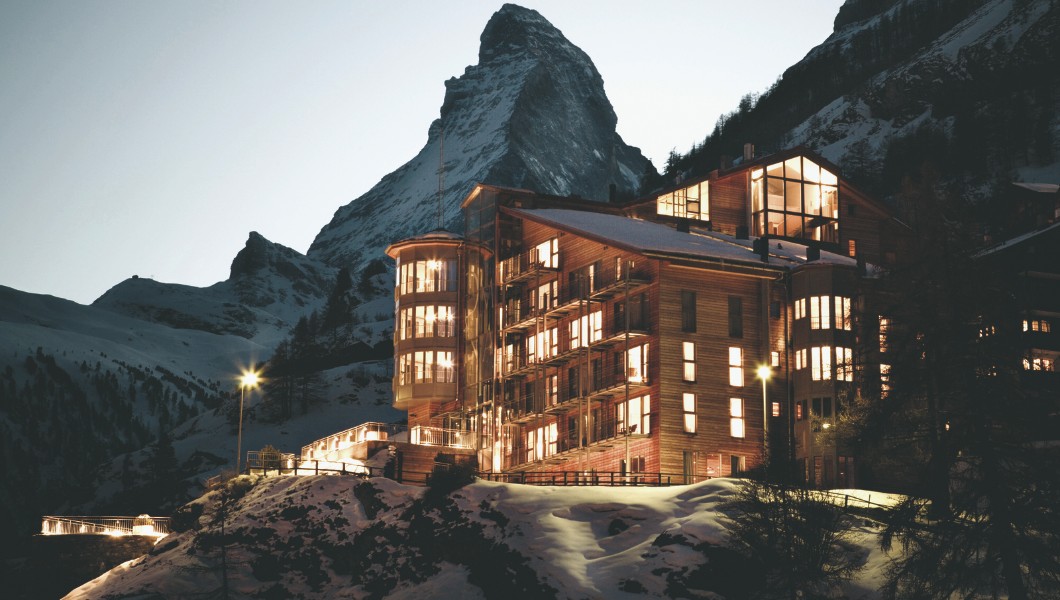 Because of the hotel's staggered building layout, there are no discernible "floors." Inconsequential when checking into the roof suite, I muse! Reached via a private staircase, the 110-sqm light-flooded space champions late architect Ali Tayar's signature uncluttered style, with a natural palette of blonde wood and slate, merged with modernist furniture by the likes of Raymond Loewy and Eero Saarinen. A stylish stove with neatly piled wood reserves and private sauna ushers cosy nights in, whilst its suntrap balcony brings those grandiose alpine vistas that bit closer. Its Swarovski telescope is the perfect excuse to closer inspect my lunch date: 
a chocolate box chalet by the name of Elsie, nestled in Zermatt's pretty church square. The restaurant began its avant-garde streak in the '60s serving up Irish coffee and snails, and the escargots (sautéed in homemade herb butter) are here to stay, new owner Sandrine Julen tells me. With a little help, 
I devour a platter of Bretagne shucked oysters with Elsie's own-bottled fizz (produced right here in the Valais), under the original 1871 beams.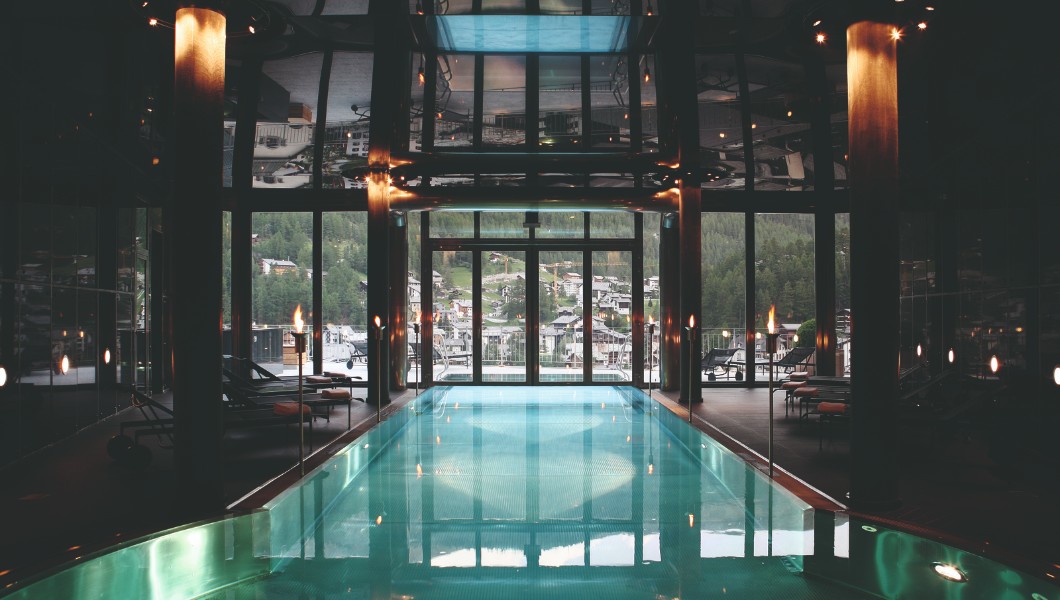 According to the Gault&Millau guide, Zermatt ranks as the most concentrated area of gourmet restaurants on the continent. And what better way to elevate your dining experience in this perennial hub of haute cuisine, than with some artistic sustenance. Kunsträume Gallery hosts one-of-a-kind 4-course extravaganzas (preluded by a cellar wine tasting), hosted by owner, artist and architect Heinz Julen (a descendent of one of Zermatt's original families) and chef Ivo Adam.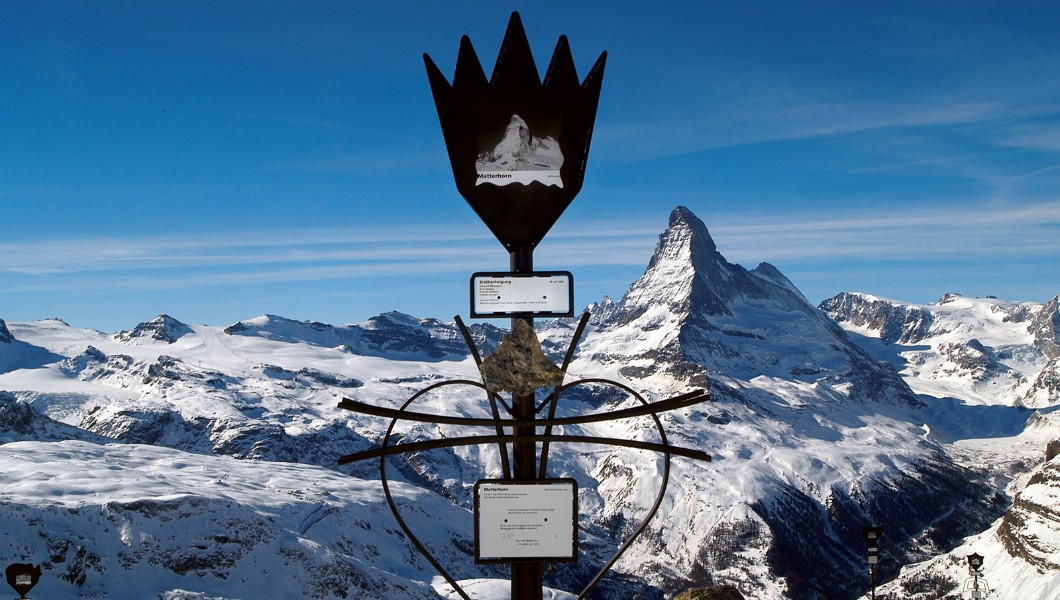 If you prefer your art alfresco, in the endless white wilderness of the Alps, The Peak Collection (reached via funicular railway and cable car) is the perfect non-hiker's hike. In a scene straight from a snow globe fairytale, I embark on the half-hour circular sculpture trail (designed by local mountain guides) in dancing snowflakes at Rothorn's summit. If the 3,100-metre altitude doesn't catch your breath, the sight of the Matterhorn's "best side" surely will!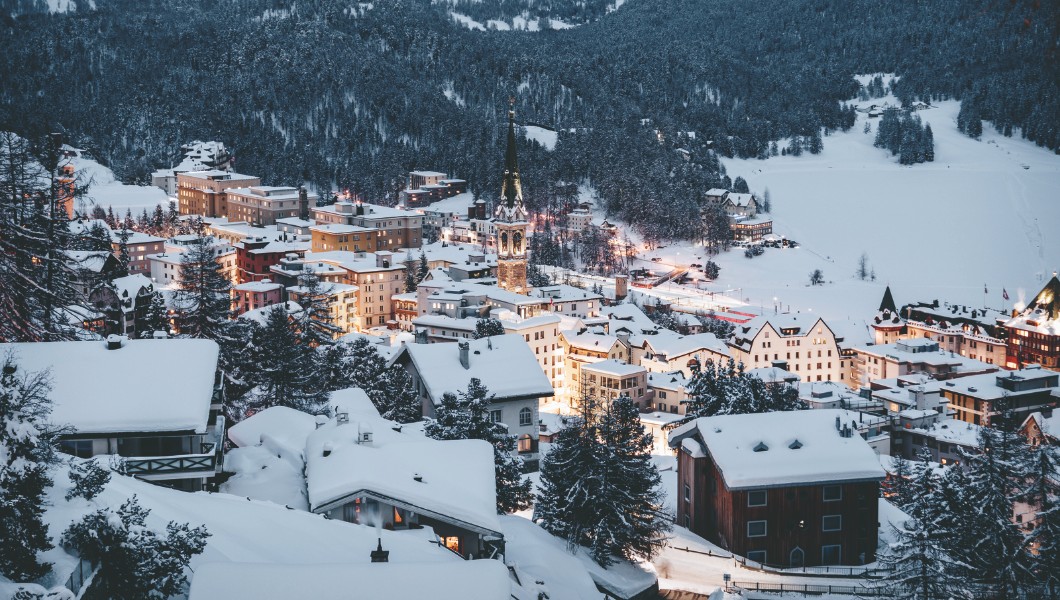 Rosy-cheeked I gin-gle all the way to Gornergrat on the other side of Zermatt valley, in search of Europe's highest distillery. At newly opened Matterhorn Destillers, you can sip or shop small-batch craft gins (including a limited edition Valaisan apricot variety), between giant copper-pot stills, whilst looking into the mouth of a glacier. Giddy from the aroma of juniper, I forgo the return ride on the world's first fully electric cog railway, for a more adventurous descent… Whooping with childlike abandon in fluffy snow, I careen down the Gornergrat sledge run (which starts at a dizzying 2,815-metres from Rotenboden), as 29, 4,000-metre peaks flash before my eyes!
There's no such challenge savouring scenery on the Glacier Express. Billed as Europe's slowest express, this real-life train set moves at a snails pace, but therein lies its beauty. Taking eight hours to cover just over 180 miles of track at an average speed of 24 mph, the term ''express'' it turns out, is a misnomer! Still, the numbers are impressive. Traversing 291 bridges and 91 tunnels, whilst covering 4,718 feet in altitude, this isn't a journey to doze off on!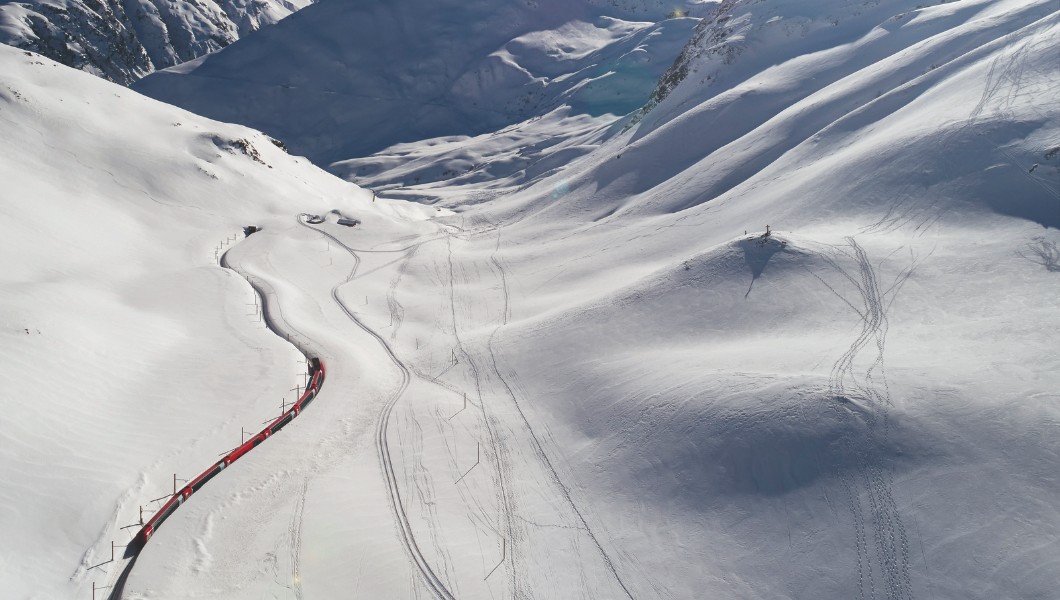 Travelling east to west or west to east through the Alpine heartland of Switzerland, the route connects two of Switzerland's most emblematic ski stations: Zermatt and St. Moritz. As well as crossing the borders of three cantons, the narrow gauge train (first launched in 1930) transports passengers over the watershed between two of Europe's greatest river systems: the Rhine and Rhône. Its most recent accoutrement, debuted last spring, is a deluxe panoramic car aptly named "Excellence Class", capped at just 20 passengers per ride.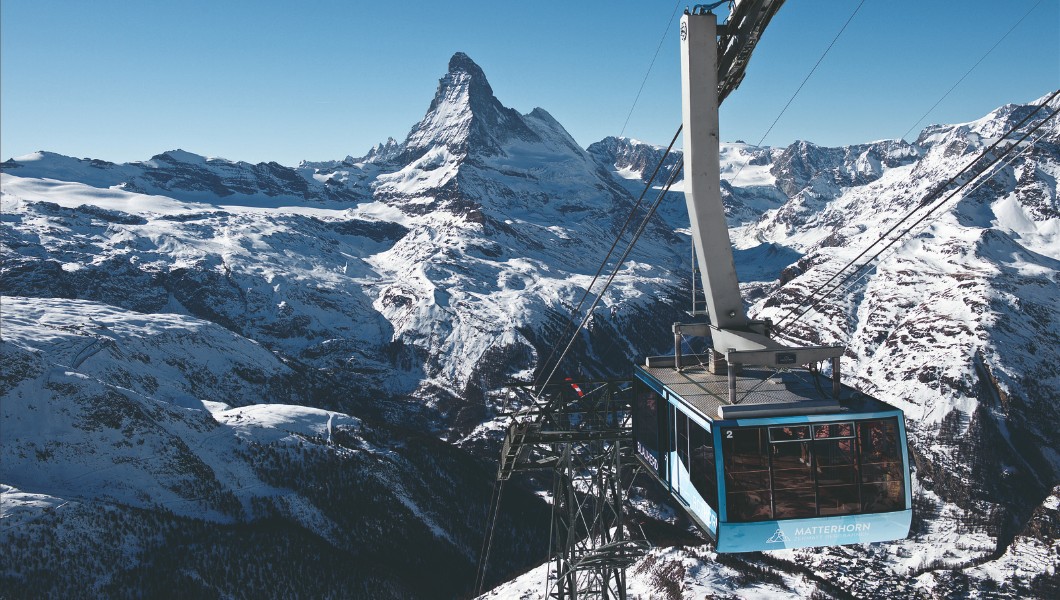 With my luggage taken care of by the car's onboard concierge, it's not long before I'm settled into a plush leather seat, coupe of champers in hand, gazing through roof-high panoramic windows that enable you to see from the depths of the valleys to the very tips of the peaks.
Prompted by an interactive iPad, I ready my camera for Brig's onion-domed Stockalper Ω 
a highlight of the first leg, which gravitates between pastoral serenity and plunging gorges.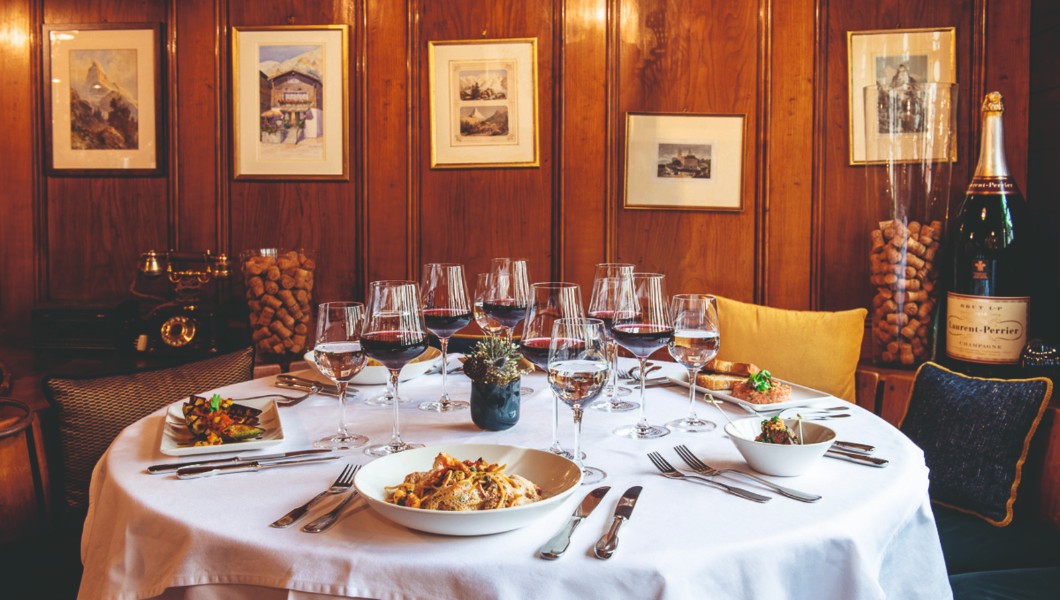 Gradually, rugged alpine scenery gives way to the green pastures of Goms; the Rhône River's uppermost valley, freckled with gingerbread villages and vineyards that tumble right down to the tracks. Right on cue, a glass of Heida (the Upper Valais aromatic grape) is served as part of a 5-course regional wine-pairing menu, beginning with a pea mint soup served from a porcelain tureen. Remarkably, there are no spillages as we tackle the 2034-meter-high Oberalp Pass (the journey's highest point), thanks to a bespoke table feature, which keeps glasses upright on the steepest of gradients!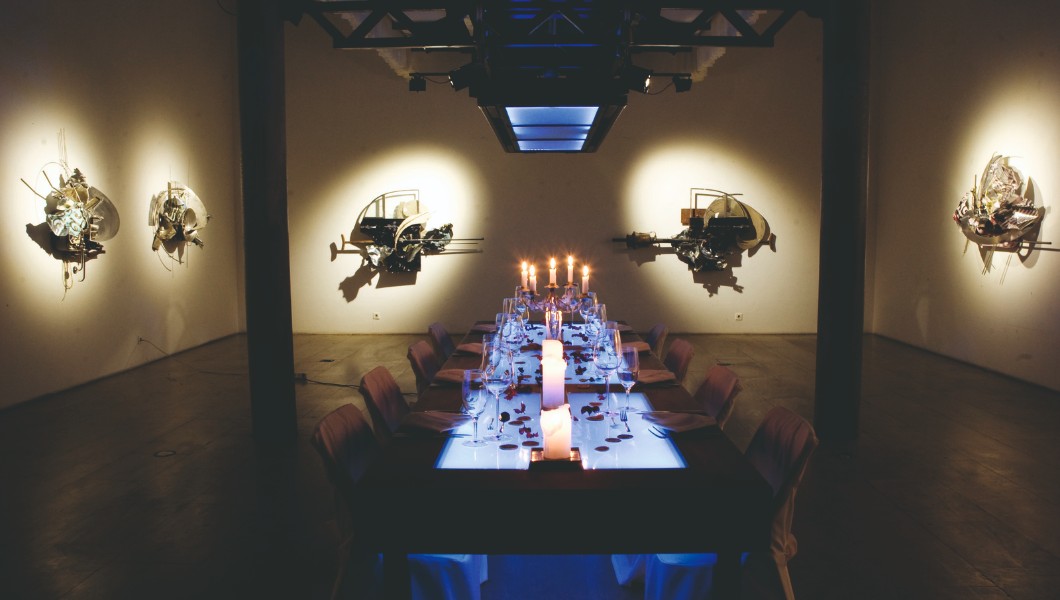 A fleeting glimpse of Disentis' 8th-century Benedictine Monastery signals we are in the heart of Grisons country, where jagged scenes of the prehistoric Rhine Gorge hold my gaze. Whilst some passengers choose to break the journey at Chur (Switzerland's oldest city), I trundle along 
a UNESCO World Heritage stretch of track, before pairing high tea with high thrills as we cross the 65-metre-high Landwasser Viaduct – a feat of engineering which curves into a vertical rock face!
Artisanal chocolates polished off, the route continues through the former Roman settlement of Samedan, before St.Moritz's eponymous lake - spread out along the base of the Upper Engadin's snowcapped mountains, comes into view.
Shimmering aquamarine in the summer and frozen blinding white from December to May, it's St. Moritz's raison d'être, where thoroughbreds are prepared for Switzerland's richest horse race in February. Strange to think that this world capital of winter glitz started life as a healing destination for pilgrims, drawn to the summer spa resort's curative springs.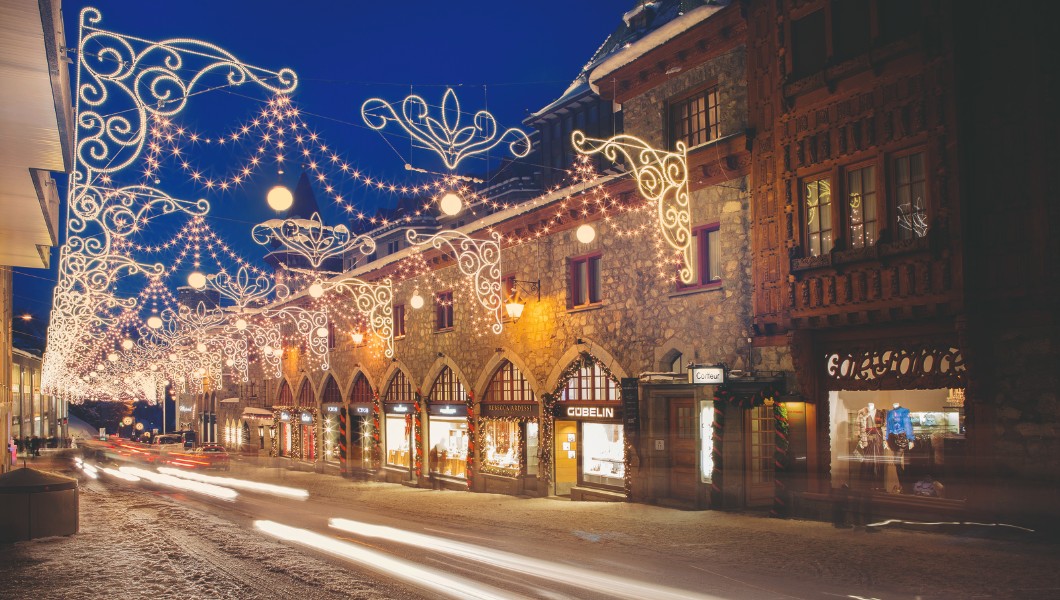 Spiritual home of the jet set, St. Moritz's fate was changed in 1864 by hotel pioneer Johannes Badrutt, and an unwitting group of English holidaymakers, who together birthed winter tourism.
Playing host to the Winter Olympics not once, but twice, St. Moritz's world-class winter sports pedigree speaks for itself. A fitting place to toast to it is Kulm Country Club; unofficial headquarters of both the 1928 and 1948 Olympic Games, remodelled by Pritzker Prize-winning starchitect Norman Foster (a St. Moritz adoptee) in 2017. Decorated with vintage sporting paraphernalia and black and white photos of daredevil Cresta Run tobogganists, the storied chalet still brims with character. We deposit our coats in the original skate-hire kiosk-turned-cloakroom, before imbibing the club's signature 'Martini 1864' on the sprawling upstairs terrace, that overlooks the Kulm plein-air ice-skating rink.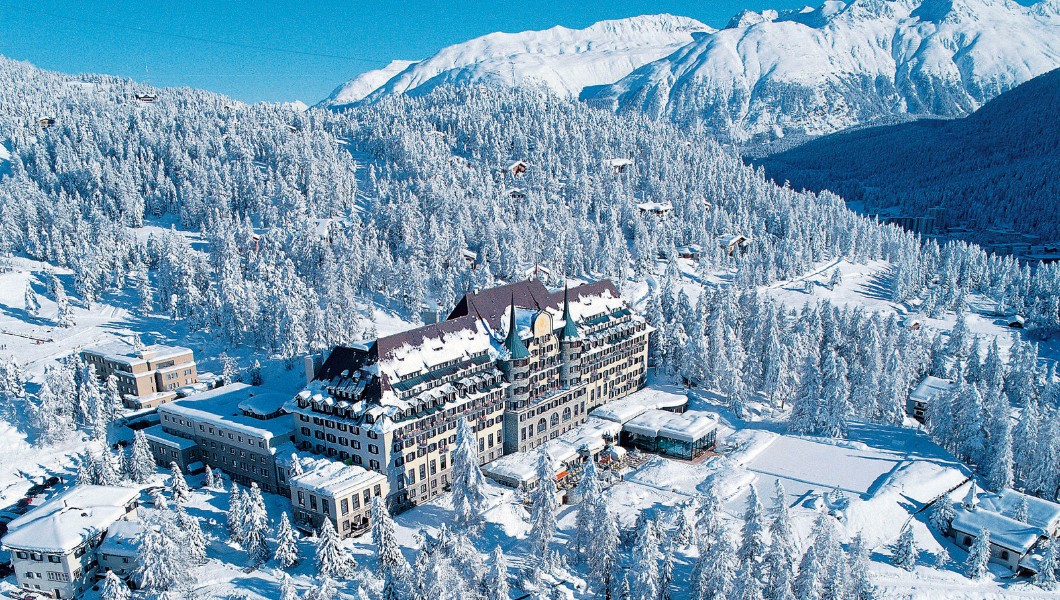 One mile out of town in a forested enclave on the Chasellas plateau, skaters are drawing elegant lines on another natural ice rink at Suvretta House. Reminiscent of a Ludwig's castle, its turrets pop out from snow-draped pines, making for a fairytale entrance befitting of the 171-room resort's moniker: "house above the woods."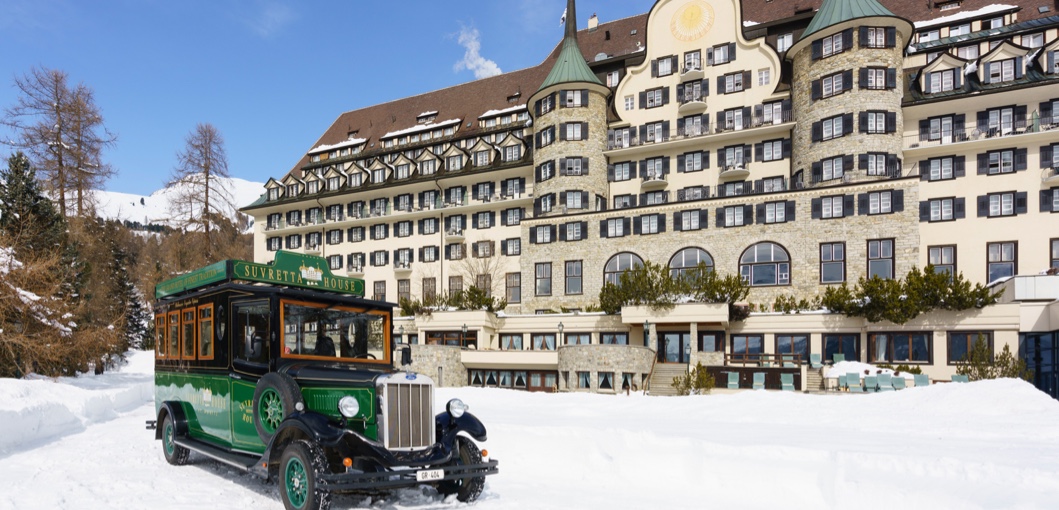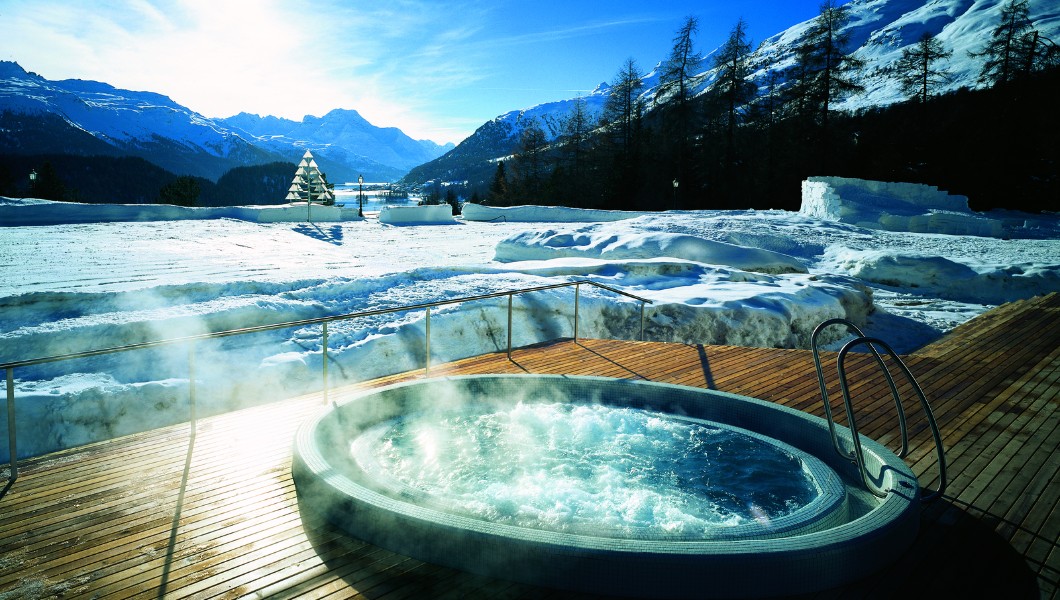 The chateaux-like proportions continue inside, where wide antique-festooned corridors, hung with grand portraits, lead to my two-bedroomed 130 m2 Tower Suite. Affording celestial views of Silvaplana Lake and Piz Corvatsch, it's a vision 
of modern elegance, with a marble-clad bathroom fit for American royalty, like the Kennedy's (regulars of Suvretta). A Negroni sets the mood for an evening of Italian haute cuisine at Chasellas; Suvretta's delightful off-site chalet restaurant, where Chef Robert Jagisch whips up sublime 
plates like herb-crusted rack of lamb from the Scottish Highlands and poached turbot on 
a Champagne sauce.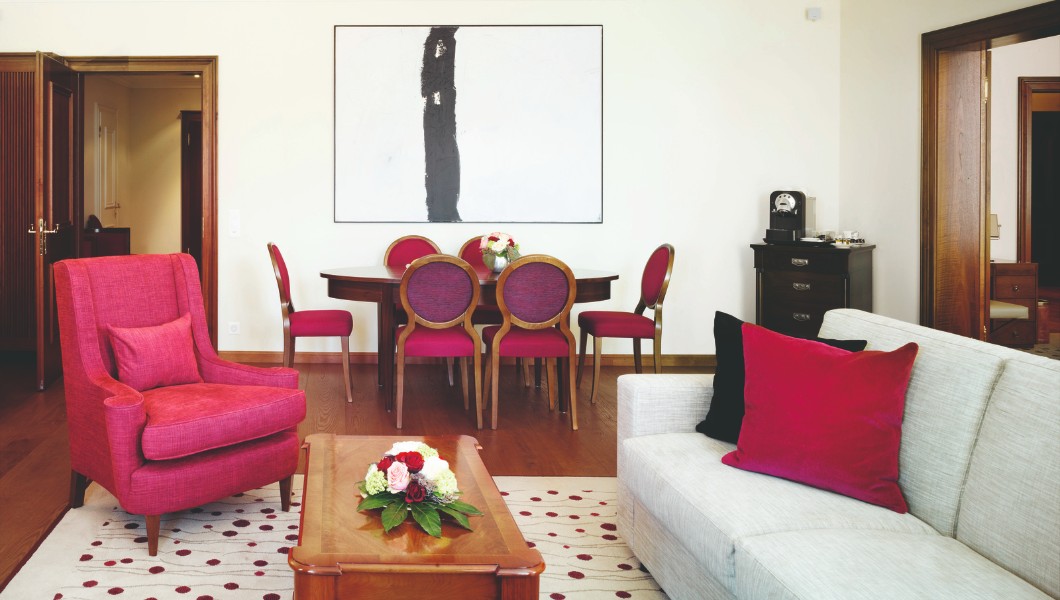 True to St. Mortiz's champagne climate form, the next day welcomes another unbroken blue sky and Eggs Royale sets me up for a day of hitting the shops! Despite Suvretta House being St. Moritz's only 'ski-in ski-out' hotel (sporting its own chair lift that delivers hikers to the Engadin's upper trails in summer), my itinerary is squarely off-piste. Shopping on Via Serlas (the ne plus ultra of winter glitz) is a slalom of sorts. I zigzag between Bvlgari, Louis Vuitton and Chanel before heading to Via Maistra, where Bucherer rubs shoulders with Lamm: a temple to cashmere knitwear.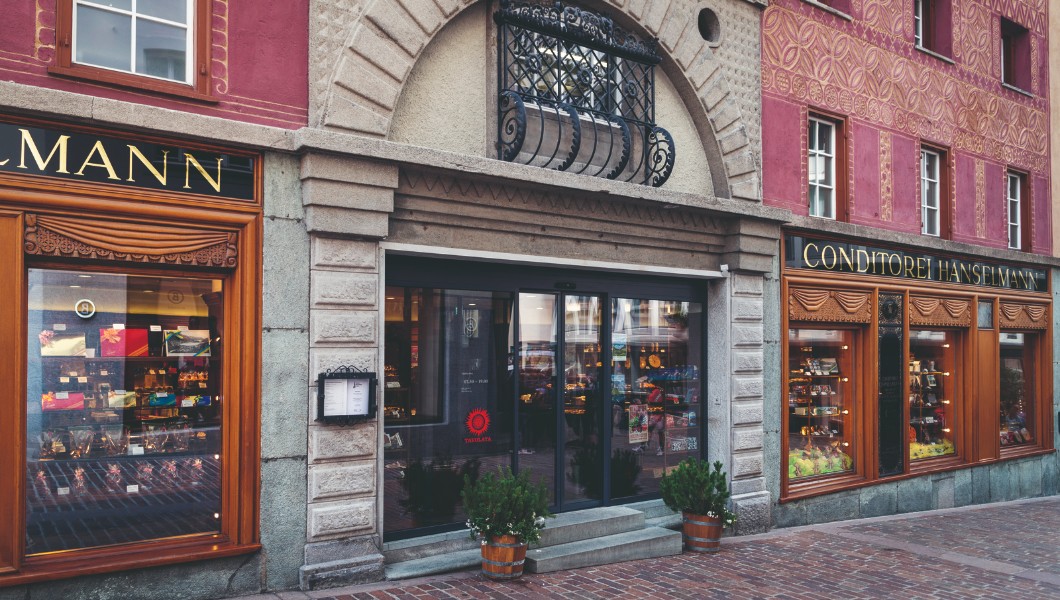 A smooth ride on Suvretta House's complimentary vintage bus drops guests a whisper from age-old confiserie: Hanselmann, also on Via Maistra. Famed for their legendary Engadine nut tarts and having Hitchcock and Hepburn for tea, it's the perfect place to de-thaw with a hot chocolate, before digesting some world-class art. You can't miss American artist Joel Shapiro's anthropomorphic bronze sculpture as you exit, just one of many public art pieces scattered across town.
Home to the Giacometti family and alpine painter Giovanni Segantini (whose namesake museum is located on Via Somplaz), the Engadin Valley is a long-standing enclave of creativity. 
St. Mortiz itself boasts some major players in the gallery scene, like Hauser & Wirth, whose three-story, 4,400-square-foot Via Serlas space represents their ninth outpost internationally. Mayfair art dealers Robilant & Voena, meanwhile, showcase titans like Jeff Koons and Warhol in the town's Norman Foster-designed Murezzan, alongside 
a parade of luxury designer stores.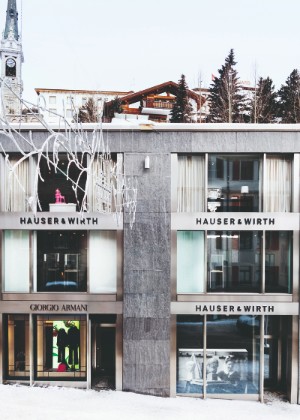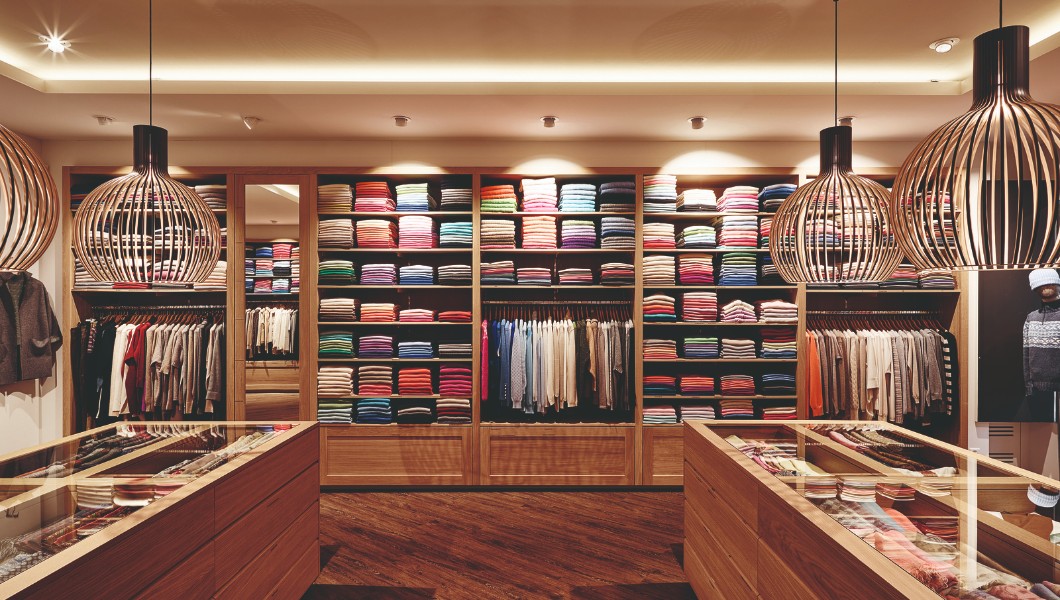 Drawn like a smitten skater to the lake's hypnotic beauty, I bid auf wiedersehen to Via Serlas, and dash through the snow in a (two) horse open sleigh to shoreside Hotel Waldhaus am See. Home to the world's largest whisky bar (2,500 varieties and counting), Devil's Place has earned itself a coveted second entry into the Guinness Book of Records. More 'stylish scandi drinking den' than 'smoking-room snug', you can try pours from Ireland, Japan and Canada as well as the bar's own bottlings
As I brace myself for the winter chill, my snow globe fairytale is shaken once more. Snowflakes flutter down on St. Moritz like confetti – ready for criss-crossing skaters, clippity-clop horses 
and powder-hungry skiers to make fresh tracks on a new day…
Stay:
The Omnia
+41 27 966 71 71
Suvretta House
+41 81 836 36 36
For more info on the Glacier Express reservations, see