Can we have a syncopated drum roll please? The first ever bar from award-winning producer Quincy Jones has now opened in Dubai, with the curtains raised ahead of the festive season. Q's is now one of the emirate's premier music venues and will bring a roster of world-class entertainers to Palazzo Versace Dubai, located on the Dubai Creek.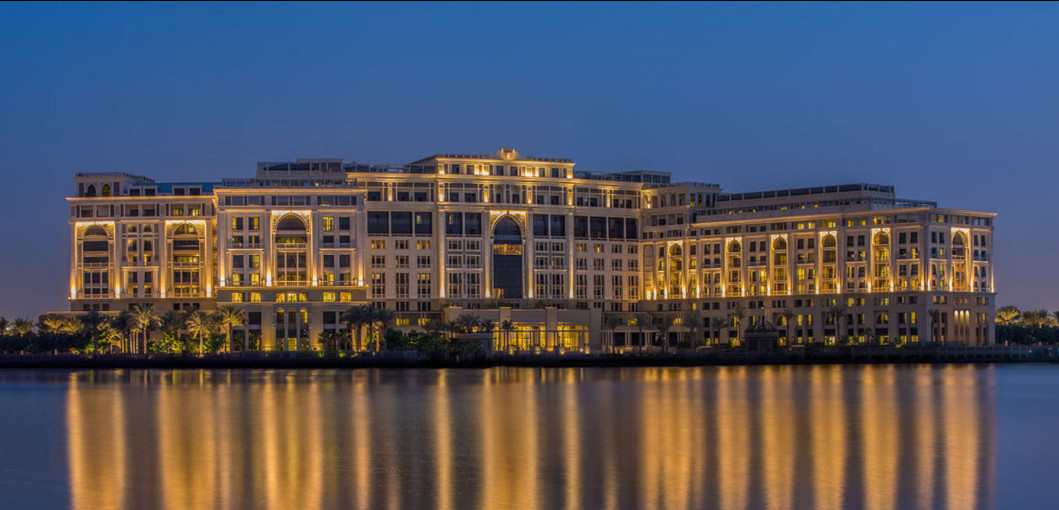 Drummer Ollie Howell and pop-fusion super group Dirty Loops inaugurated the venue, but the biggest star was Quincy Jones himself, who has given his backing (and first initial) to the jazz club. With a career spanning six decades, and former colleagues including Frank Sinatra, Amy Winehouse, Ray Charles, Whitney Houston and Michael Jackson, The 27-time Grammy award winner is one of the biggest figures in the music industry.
The intimate living room space is decked out with plush furniture and mahogany tables facing the stage, and patrons will also have their fair share of soul food, inspired by New York and New Orleans' culinary cultures. Speaking of the opening act, Jones said: "Ollie Howell is an unbelievable drummer. So creative, I couldn't believe it. This kid really is a 360-degree, beautiful young cat that I believe has what it takes to make a life out of music."
Located in Palazzo Versace Dubai's West Wing, Q's is open from Monday to Friday 6pm to 2am. The dress code is smart casual and guests must be 21 or above.