Do you remember first falling in love with food?

Well, my passion began in my early childhood, and I have fond memories of visiting food markets in the north of France. I recall tasting the variety of pates, olives, fresh breads, cold meat cuts, fresh fruits and vegetables. This left a lasting memory with me and continues to inspire my culinary journeys today.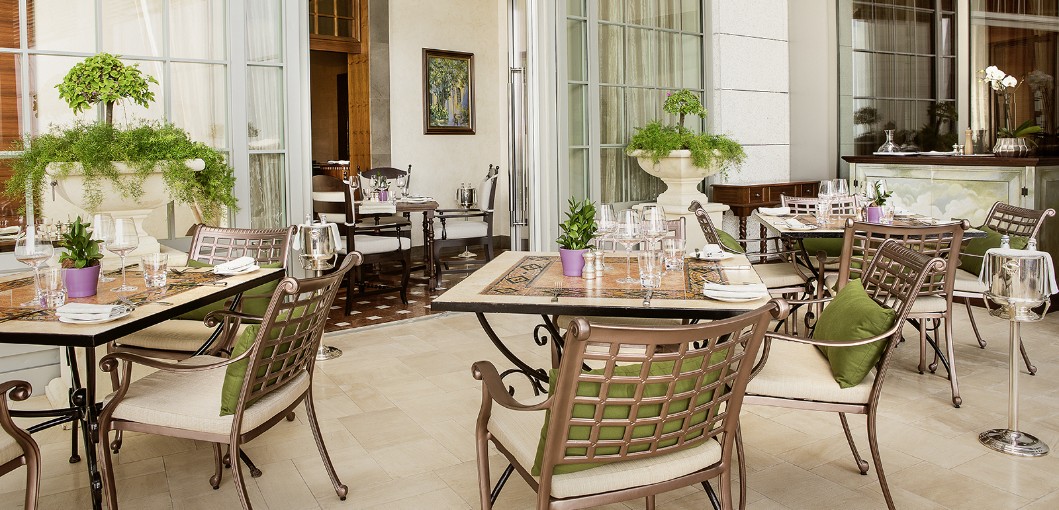 Are there any chefs that you've looked up to career-wise?

Over the years I have been inspired by a variety of chefs. Each restaurant and culinary team I have worked with has introduced me to new cuisines, taught me valuable skills and influenced my perspective on cooking styles. I have learned to gain inspiration from every occasion and person I encountered.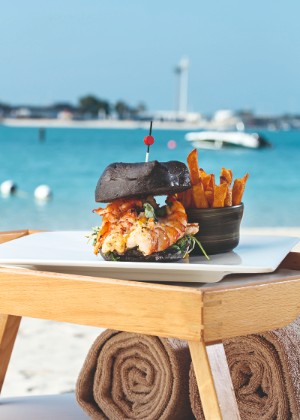 Let's talk career highs – what have they been?

I would proudly say that joining the culinary team at 
The St. Regis Abu Dhabi as an Executive Chef has been amongst the greatest achievements of my career, as I oversee the six distinctive restaurants and bars located at the hotel, which 
is a market leader in the UAE. It is a privilege to represent 
The St. Regis brand and contribute to its rich legacy of exquisite culinary experiences.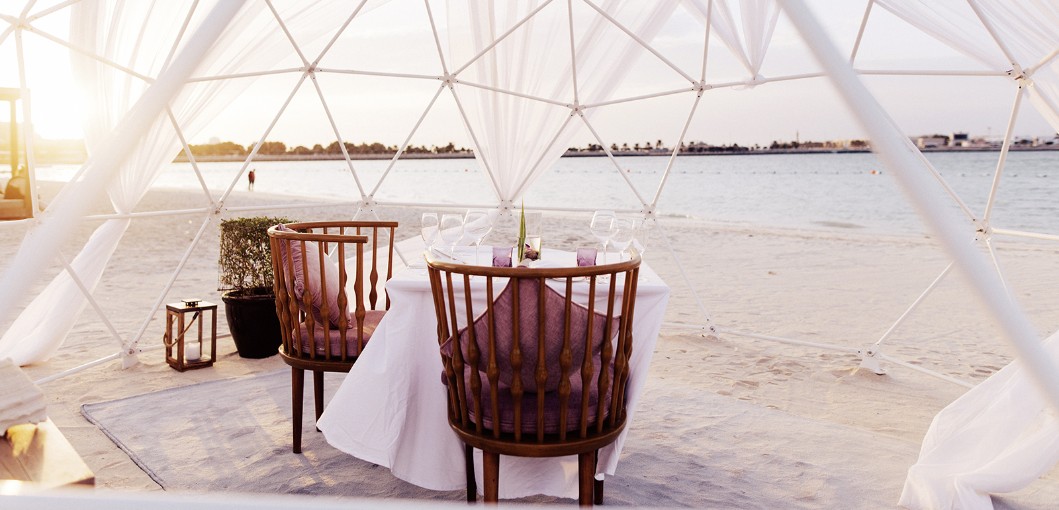 You've worked in London, Sydney, Doha… How does the culinary scene in the UAE compare?

The culinary scene in the UAE is definitely a rival to any of the other big cities around the world. It's impressive to consider that there is no produce or ingredient that you can't source here that I couldn't source in London or Sydney. This factor allows you to have complete freedom when creating culinary delights. What is interesting, as a chef in the Middle East, 
is being introduced local ingredients like Zaatar and Masti.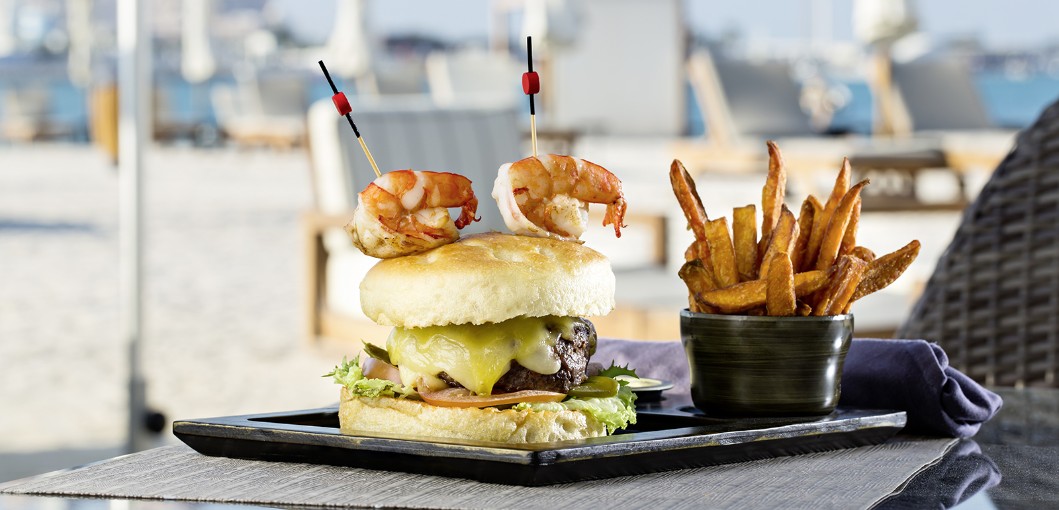 How would you describe your vision as Exec Chef?

The bespoke culinary offerings and events hosted at The 
St. Regis Abu Dhabi will continue to offer opportunities for me to gain further in experience when creating unique and exquisite menus. I will continue to share my knowledge with my teams and inspire them to achieve excellence and consistency, 
as I place importance on recognising team members who work uphold consistency and go beyond our guests' expectations.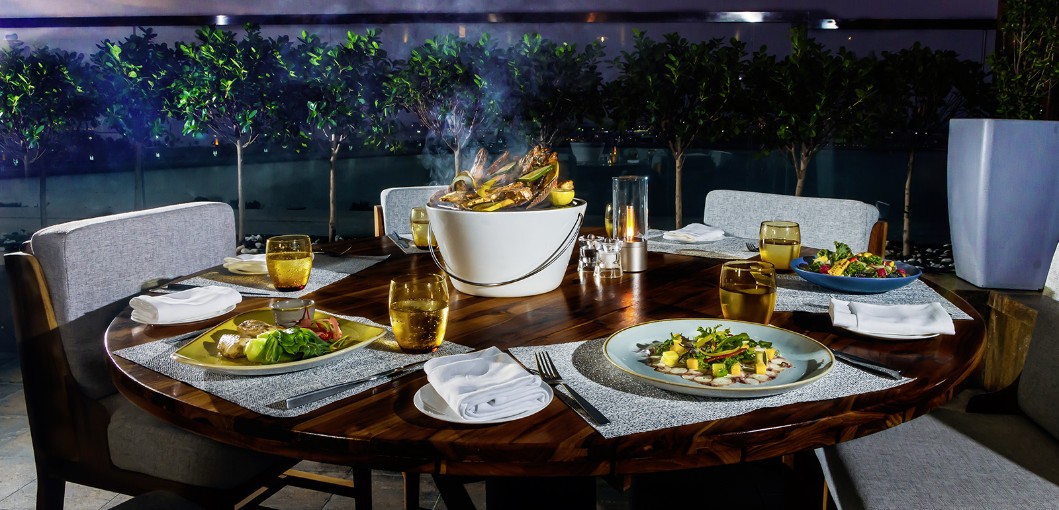 Talk us through the culinary experience at the hotel...

Each of the six restaurants and bar at The St. Regis Abu Dhabi offers unique menus and these are in alignment with the ambiance. Such as The St. Regis Brunch buffet offered every Friday at The Terrace on the Corniche, with its vast selection of high quality international cuisine, or the fresh Mediterranean-inspired menu at the al fresco Azura Panoramic Lounge.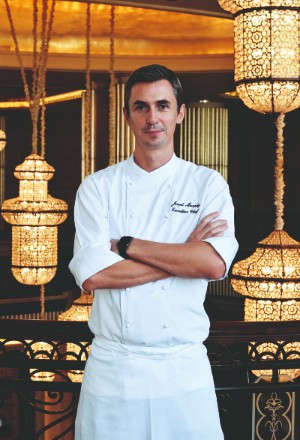 You've got 24 hours in your hotel – where would you eat?

I'd start the day with the most important meal, breakfast, at The Terrace on the Corniche, with eggs and homemade gondola, yoghurt, freshly squeezed juice from the juice station, cold cuts and a cup of rich Arabic bean coffee. Next, I'd have a relaxing day in the warm sunshine at Cabana Bar & Grill at the Nation Riviera Beach Club, and enjoy the delicious Black & Blue burger with fries and homemade gelato. Azura Panoramic Lounge is the perfect spot for stunning sunset views and sundowners, such as the charcoal cocktail titled the Black Martini, and a selection of seafood or Meat Table Grills.
The best dining experience for the evening would be an authentic Tuscan dinner at Villa Toscana, with the Costata di vitello alla Milanese con patate saltate al rosmarino, a milk-fed veal chop Milanese with potato sautéed in rosemary. Or, for something a bit unique, try the Fabrice Tessier Belon Oysters Flats at the St. Regis Friday Brunch at The Terrace on the Corniche.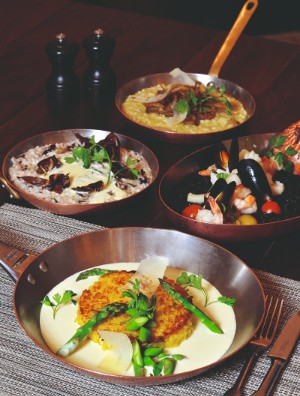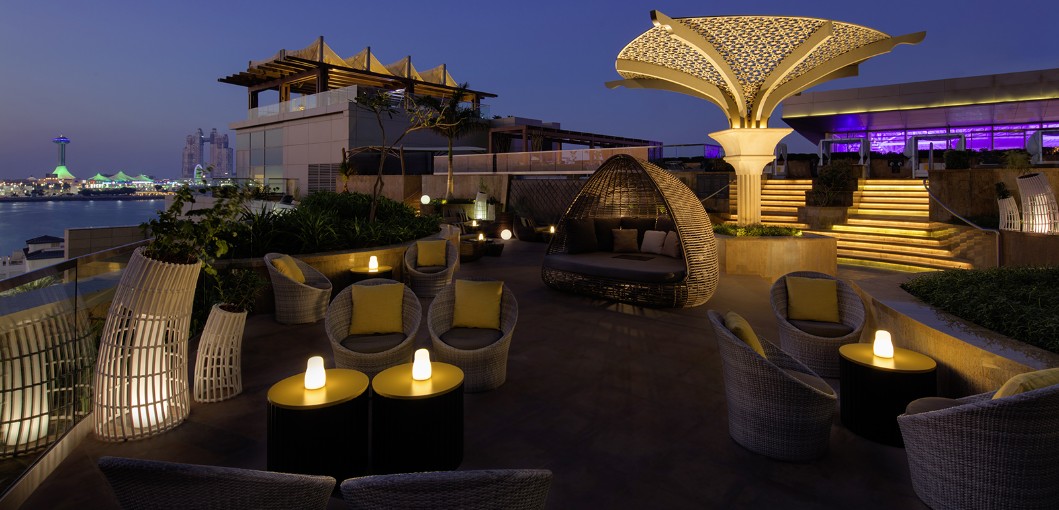 And what would you recommend guests should book for 
a true once-in-a-lifetime dining experience?

Experiential dining is a noteworthy element at The 
St. Regis Abu Dhabi, and so for connoisseur guests seeking rare experiences, the Helipad Sunset Supper is the perfect event. Hosted twice a month at 255 meters above sea level on the highest active helipad in the Middle East and exclusively for 20 guests, this really is experiential dining at its highest level.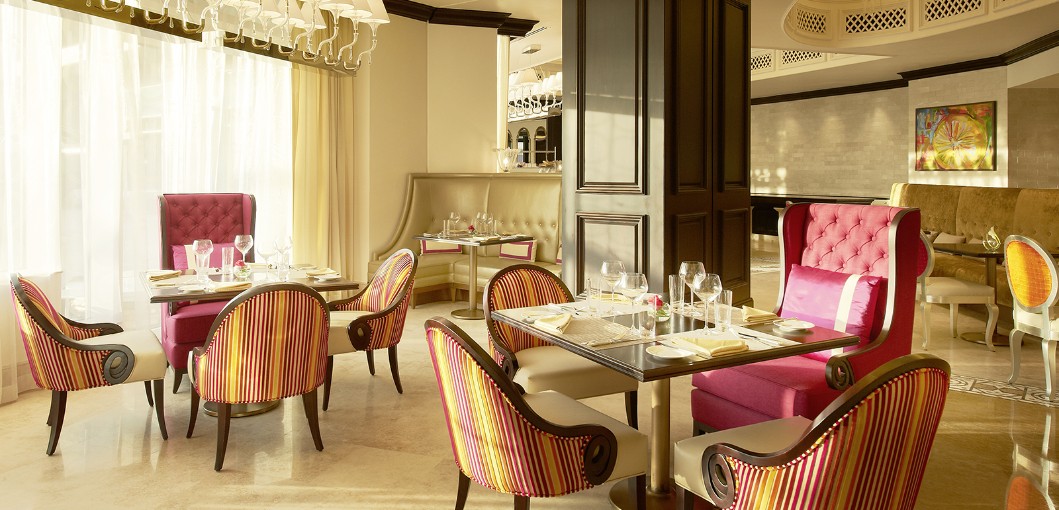 What is your favourite Middle Eastern dish to cook?

I am quite fond of Kanafeh, the amazing combination of the cheese, the crunchy top and the sweet sugar syrup makes 
it a delectable delight.
Why should people come to The St. Regis Abu Dhabi?

It offers guests the best elements of dining at one luxurious location, from high quality of ingredients, luxury bespoke service, and a diversity of dining experiences across the restaurants, bars and exclusive areas at the hotel. Alongside that, the passionate culinary team is consistently offering innovative and creative dining experiences and throughout 2020, we are partnering with brands such as Pierre Marcolini, Louis Roederer, and Veuve Clicquot. Be sure to follow us for information on these exciting experiences.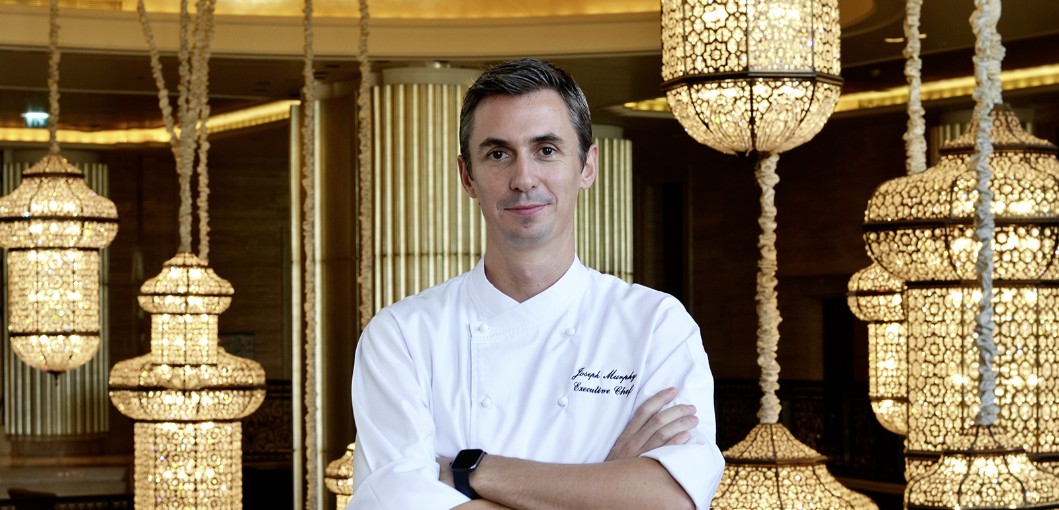 THE GRILLING...

Favourite ingredient Garlic, as it goes with almost any cuisine.

If you had to choose a last meal, what would it be? Full Sunday roast.

Greatest food indulgence Caviar

Holiday destination Basque Country for the food and wine.

Three dinner party guests: Charlie Trotter, for the plating skills and ideas; Anthony Bourdain, for all his incredible experiences; and the amazing film director/screenwriter, Akira Kurosawa.

Favourite destination for food Thailand, because the food is fresh, clean and spicy.

Bar your own, favourite restaurant in the world Always looking for a new one.

Most memorable meal Too many to mention, small restaurants down the back streets in Paris, noodle soup beside the road in Laos, potato curry on the streets of New Delhi...

Who has inspired you most throughout your career and why?
[American chef] Charlie Trotter.

Most-watched cooking TV show A Cook's Tour with Anthony Bourdain, because I loved how it highlighted new experiences and different cultures.

Favourite herb Tarragon.

Cookbook Anything by Charlie Trotter.