Chef Nobuyuki "Nobu" Matsuhisa has today officially opened his latest eponymous eatery in one of Doha's foremost luxury hotels.
The 26,000 square foot Nobu Doha is now open for business at Four Seasons Hotel, located on the waterfront along the property's private marina. The restaurant features the renowned chef's signature neo-Japanese cuisine with the expansive space, spread across three levels.
Chef Matsuhisa now marks his twentieth year as a successful chef and restaurateur, is renowned for his loyal clientele of the world's most affluent celebrities and fine-dining aficionados. The menu features a repertoire of signature dishes including the Yellowtail Sashimi with Jalapeno, Lobster with Wasabi Pepper Sauce, and perhaps Chef Matsuhisa's most notorious recipe – the Black Cod Miso.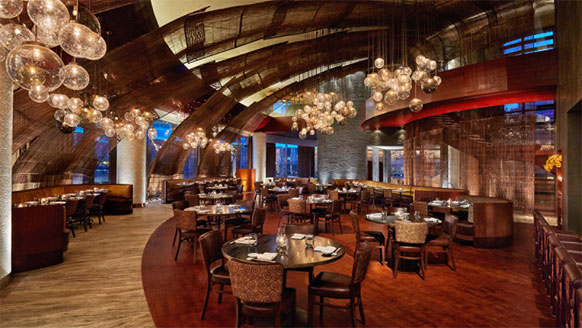 "I'm very excited to finally open our second Nobu in the Middle East," said Chef Nobu Matsuhisa. "It is an honor for me to be able to share my food and culture with different people around the world. I look forward to new challenges and adventures with the opening of Nobu Doha."
The restaurant space itself has been designed by the chef's longtime architect David Rockwell, along with his firm, Rockwell Group, and features an homage to Doha's rich pearl diving past with the circular three-storey restaurant, which is said to resemble an ornate coiled shell.
In celebration of the restaurant's debut at Four Seasons, the Hotel is offering a special Taste of Nobu experience package. The package includes: Accommodations in a Premier Room overlooking Nobu Doha and the famed Arabian Gulf, based on a two-night stay.