Hong Kong is no slouch when it comes to cuisine. We took to the gourmet destination in our latest issue to explore the emerging food scene and some of the best gourmet spots, just ahead of this exciting announcement.
The Landmark Mandarin Oriental, Hong Kong is due to welcome Diego Muñoz, the head chef of Astrid y Gastón in Peru, to host a pop-up dining experience later this month, priced at HK $2,688 (US $347) per person.
The celebrated 38-year-old chef will treat diners to his culinary creations from January 19 to 21, 2015, just months after Astrid earned second place at San Pellegrino's Latin America's 50 Best Restaurants – and scored 18th place on the World's 50 Best Restaurants.
The hotel's Tian and Di function rooms will house Diego's creations as the chef presents his next-level Peruvian fare. The hotel is vaunting the pop up as a "once-in-a-lifetime" journey through eight courses of food, with wine pairings to boot.
"Diners should come prepared to embark on a singular gastronomic journey led by this visionary chef through his exotic Peruvian landscapes and history," the hotel said in a statement.
"Diego's personality and originality are evident in the clever plating and atmosphere throughout. Seize the opportunity to savour some of South America's most innovative dishes such as esparrago Peruano (Peruvian asparagus), chupe de langosta (lobster chupe) and seco de cordeo (lamb dry stew)."
The hotel's own dual Michelin-starred Amber (pictured) has also earned its own spot in the World's 50 Best list for four consecutive years, placing 24th in 2014.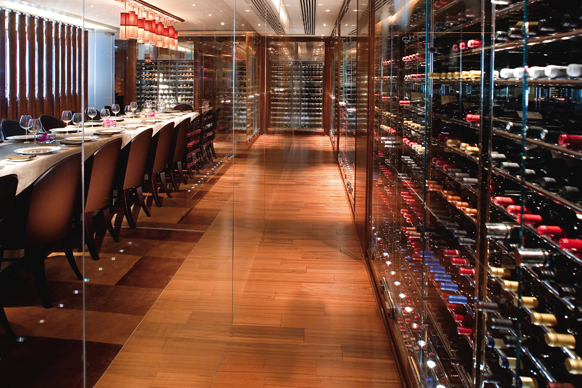 For dinner reservations, please call +852 2132 0066 or send an e-mail to lmhkg-amber@mohg.com