Some people just have a sweet tooth, but when and how did your passion for pastry and sweet things develop?
From a young age, I was drawn to cooking for my family. I started cooking in a main kitchen and remember watching the pastry preparation taking place next door and thinking: "This is where I want to be." I have never looked back.
Do you have a defining moment in your career so far – or perhaps something you're most proud of?
Representing Singapore in the Culinary Olympics was definitely a defining moment. I led the Singapore Pastry Team in 2000 and came in first out of 32 national teams and won eight gold medals at the IKA Culinary Olympics. That was definitely a proud day for me. Most recently, appearing in BBC2's Bake Off: Crème de la Crème as a judge was hugely exciting. I like to be able to help develop and critique new talent.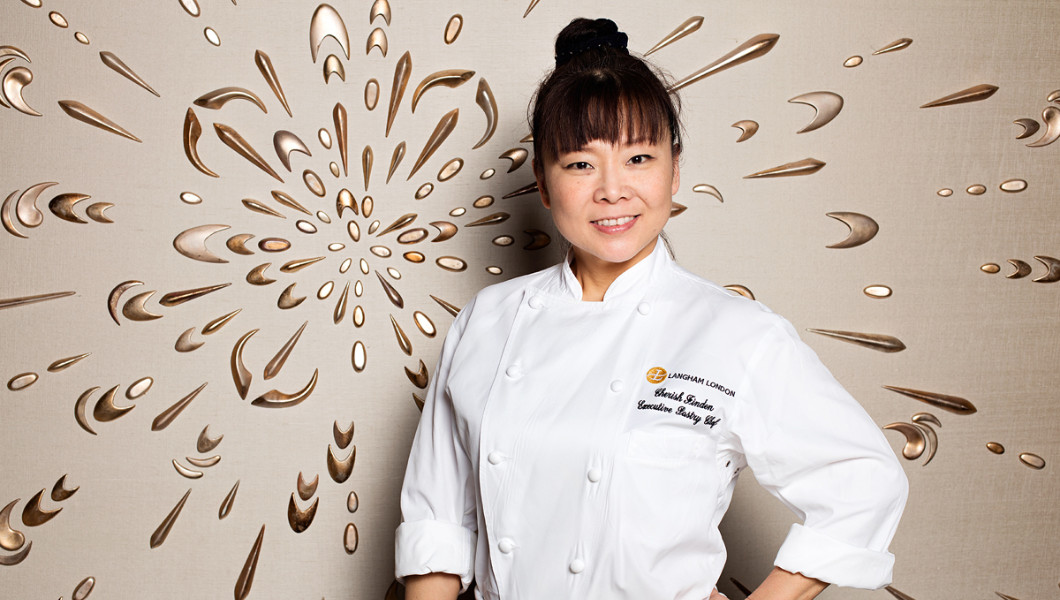 Is there such a thing as a typical day at The Langham?
There is a lot of behind-the-scenes activities and no two days are the same. In addition to the Afternoon Tea service, we are very much involved in the conference and events side of the hotel and we receive a large number of requests for personalised and bespoke items. I review all of these with my team on a daily basis. When I am not working on these aspects, I am researching and preparing for future collections. We try to be as forward thinking as possible to ensure that we remain original and creative.

Do you have much Singaporean influence in your creations?
I try to incorporate an element of Asia in my collections, whether in the ingredient or in the presentation. For example, the new Afternoon Tea with Wedgwood collection features yuzu and previous collections and incorporated wasabi and similar essences.

It's fair to say that The Great British Bake Off will impact your career and raise your profile – what were you most excited (or nervous) about?
I am excited that The Langham, London will be on primetime television and most significantly that pastry is now being regarded in the same light as mainstream cooking. If I can inspire one person to pursue a career in pastry as a result of the show, then it will have all been worth it. I am quite a shy person by nature so I am a little bit nervous for additional attention I may receive but overall, I'm excited to be able to profile my industry as it is such a passion for me.