Captain Cook, Christopher Columbus and even Marco Polo; some of the world's most epic adventurers never travelled solo. But these days it's easier than ever and the trend of solo travelling and has become the latest form of expedition. Studies show that people are more motivated than ever to head out on their own, learn about other cultures and simply travel for a much-needed holiday.
In recent years this has motivated many travellers – especially the millennial generation—to strike out on their own personal voyage of discovery. The freedom of solo travel is certainly enticing. You get to set your own schedule, choose your own activities, and plan according to your own personal budget. One recent MMGY Global Survey revealed that in places like the US, nearly one in four individuals said they'd take at least one trip by themselves in 2015, with that number only climbing in 2016.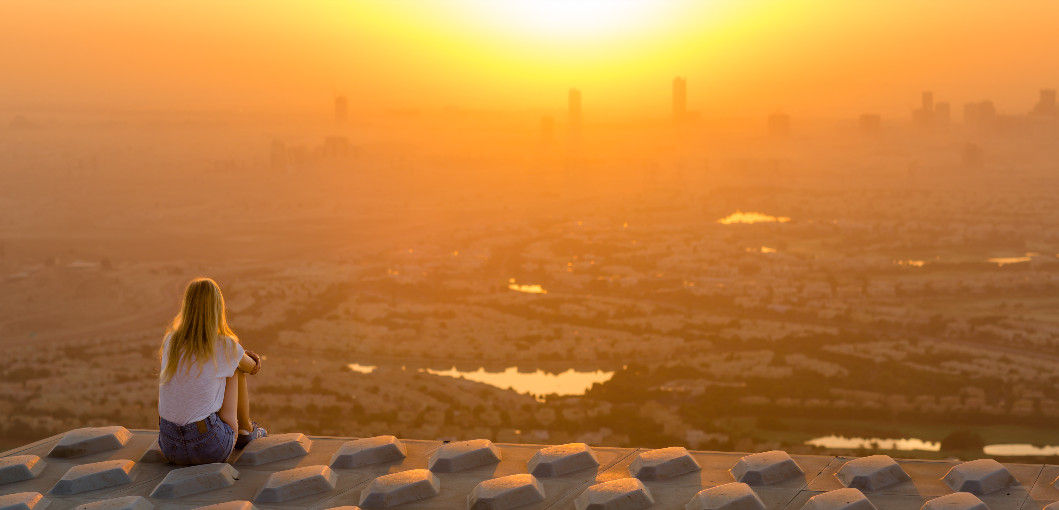 Technology has also fuelled the trend, with travel guides, translation tools and hotel booking apps all available at the touch of a button. However, with so much choice, it's not always so easy to decide where to go. The Marriott Mobile app is one such resource that allows individuals to find more places to venture. The hotel giant's "Travel Brilliantly" campaign ties in neatly with the trend as the campaign spans culinary experiences, design and technology, which allows travellers to connect with each property and destination beyond a typical hotel experience.
5 great destinations for solo travellers:
Zanzibar, Tanzania
Zanzibar, also known as "the jewel of Tanzania," is a must visit this Eid holiday when solo travelling. Located in the Indian Ocean, it is an incredible spot to escape from the real world with cool sea breezes and daily sunshine, the ideal holiday weather. Its rich history in architecture draws you to stone town that has tall houses, narrow alleyways, and many streets that may confuse you, but is accessible enough for one person to enter and exit with ease. A whole day can be spent here as the streets are filled with attractions such as cathedrals, mosques and markets for you to explore on your own pace. Or you can take a break, relax on the beach and watch the sunset while you sip on fresh juices and indulge yourself in authentic, local Tanzanian food. If you're a foodie, Zanzibar's mixture in cuisines will allow you to discover bold tastes of your personal preference.
Hurghada, Egypt
The pristine beauty of Hurghada, renowned for its breathtaking scuba diving experiences and nature escapades is the place to be this Eid. As a busy resort town, many people will be visiting, exploring or simply living in the area so going solo gives you endless opportunities to get out there and meet new people. Excursion options are open to your desires as you can individually plan your day with snorkeling offshore, swimming with dolphins, watersport activities or hopping on a boat ride to Giftun Island. After an active, fun day in the sun, join the crowd at the El-Dahar Bazaar for great shopping experiences and cultural eye-openers. The cultural and traditional heart of Hurghada is at the bazaar, which is filled with mini stores, vendors and local craftsmen working, ready for you to treat yourself with a gift of your choice this holiday. Don't rush with the bazaar as you can sit down, smoke shisha and people watch until you're ready to get back into the crowd and the haggling experience.

Umhlanga, South Africa
With sunny skies, untouched beaches and an incredible shopping experience, Umhlanga offers you the best of both worlds. This destination allows you to discover the luxurious city life while soaking the sun and exploring nature at the same time. Start off your day early in the morning at the famous Umhlanga farmer's market. The two major attractions are the fresh fruits and vegetables in addition to the homemade Indian treats that will make you unravel the cuisines of both sweet and savoury. It's the best way to go off on your own and get lost in the maze of vendors. Just next door are the beaches where you can go snorkelling, diving and enjoy a delicious seafood meal with a view. Solo travelling is all about trying new and exciting things. Check another goal off your bucket list and go hiking at the Umhlanga Lagoon hiking trial for a great way to be outdoors connecting with nature and yourself. Filled with many fascinating plants and animals, get the first-hand experience of running into them on your wonderful hike. Hiking can be tiring and Umhlanga's spas are very popular for tourists to take advantage of. Take the afternoon to spoil yourself at the spa with a good siesta and an even better massage. Umhlanga has it all.

Dead Sea, Jordan
The Dead Sea, also known as the Salt Sea in Jordan is one of the best places to be at this Eid as a solo traveler. What better place to sit back, relax and float in the sea than the lowest point on Earth at 400m below sea level. Take advantage of the natural black mud and soak yourself in what is proven to treat people's natural skin and relaxes one's muscles. People travel from all over the world for this unique spa site and its phenomenal view of the mountains, which is a must when in Jordan. If you're looking for something less salty, try something out of the water and more adventurous like the wadi. There are many wadi's within the region that are perfect for those of you who love to hike and being in the wilderness. Visit these attractions early morning with a cup of the original Arabic coffee to start your day off right. You can also expect some more adventure in the Dead Sea filled with learning about the culture as it holds many historical attractions such as Masada, Qumran and the Baptism Site to name a few. After a long day of exploring, head down to the sea and give yourself a natural spa treatment while enjoying the serenity of the atmosphere.

Salalah, Oman
A thrilling destination to the visit this Eid as you unravel the exciting excursions Salalah has to offer you. Solo travelers can enjoy a beautiful mountain range, rocky pools and sunny weather from the capital city of the Dhofar region in the Sultanate of Oman. It's historical landmarks that go back to the lost city of Ubar/ Atlantis is a must-see when visiting this spectacular city. Their natural beaches are also highly recommended for those seeking a place to enjoy themselves. It's always hard to find time to read a good book and the Al Fazayeh Beach provides you with a serene and calm environment to do so. Your dream of unwinding this break can become a reality in Salalah by enjoying the simple things in life. The afternoons can be spent shopping at Souq Al Haffa that is filled with quaint shops ready for you to buy as you please. Shopping is always more productive on your own so what better time to do it than when you are travelling solo and discovering the depths of Salalah. It's the time to take yourself on the much-needed break this Eid that you've been promising to do all year. Now is the time to seek adventure, culture or relaxation with your dream destination.