FIVE STARS
The amazing Four Seasons Hotel Firenze is located in the renaissance heart of the city in a beautiful architectural complex consisting of two buildings: the Palazzo della Gherardesca and a former 16th-century convent, set in Italian gardens and just a few minutes from the main artistic venues of Florence. You can relax in their spa and taste traditional Tuscan dishes at the restaurant Il Palagio. Not to be missed: the evening aperitif in the hotel's main lobby, surrounded by a splendid and charming atmosphere.
Borgo Pinti
99+39 055 26 261
www.fourseasons.com/florence

DINE ABOUT TOWN
What's luxury, if not a feeling of being received, accompanied and served like royalty? Enoteca Pinchiorri is the way to spend an unforgettable evening dining at one of the most famous Italian restaurants. It's located in an ancient building that combines elements of contemporary design with an elegant interior. Culinary traditions and art blend in the kitchen for an experience of the senses, and the cantina contains some of the most incredible wines ever tasted. One of my favourites is the risotto with hazelnut butter, red prawns and black truffle – delicious.
Via Ghibellina
87+39 055 242 757
www.enotecapinchiorri.it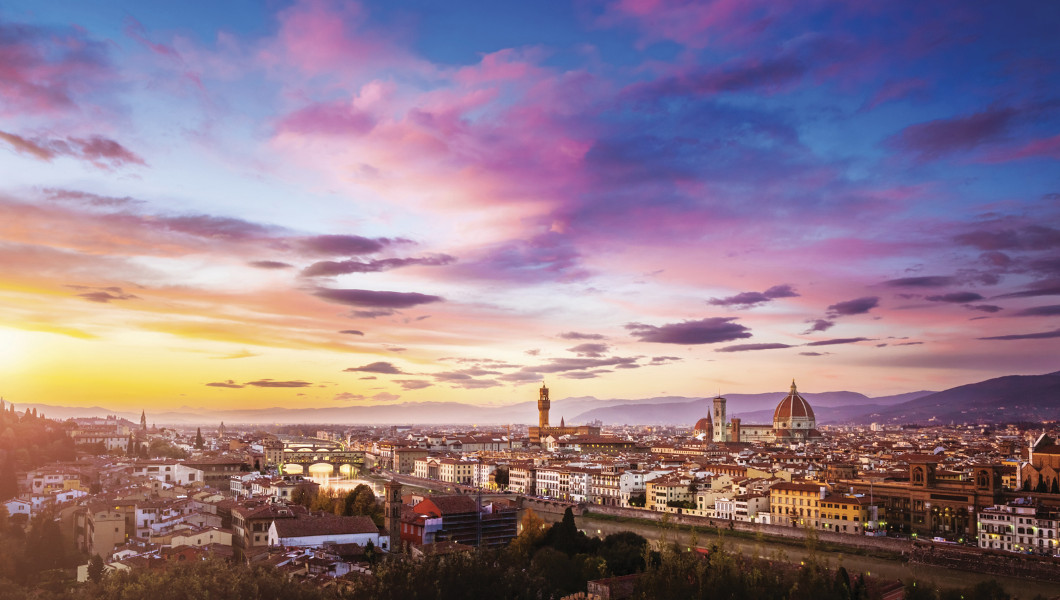 LUXURY SHOPPING
If you desire an exclusive shopping experience I recommend Via Tornabuoni and the street that crosses it in the middle: Via della Vigna Vecchia. Here are some of the most famous Italian names such as Ferragamo, Gucci, Tods, Hogan, Loro Piana, Bottega Veneta and Michele Negri. You can buy fashionable clothes here or you can indulge in luxurious jewellery in boutiques such as Tiffany, Chopard or Omega.

HAPPY HOUR
If you want a breathtaking view of the whole city you cannot miss the aperitif at the Westin Excelsior rooftop bar, SE•STO on Arno, in front of the Arno River and Ponte Vecchio. This incredible venue was recently built merging ancient architecture with contemporary elements, and a wine cellar – presented like a precious jewel – separates the bar and restaurant. If you want to enjoy the Florentine sunset in a real Italian atmosphere you can try one of the most famous Italian cocktails: the Campari orange spritz.
Piazza Ognissanti 3
+39 055 27 151
www.westinflorence.com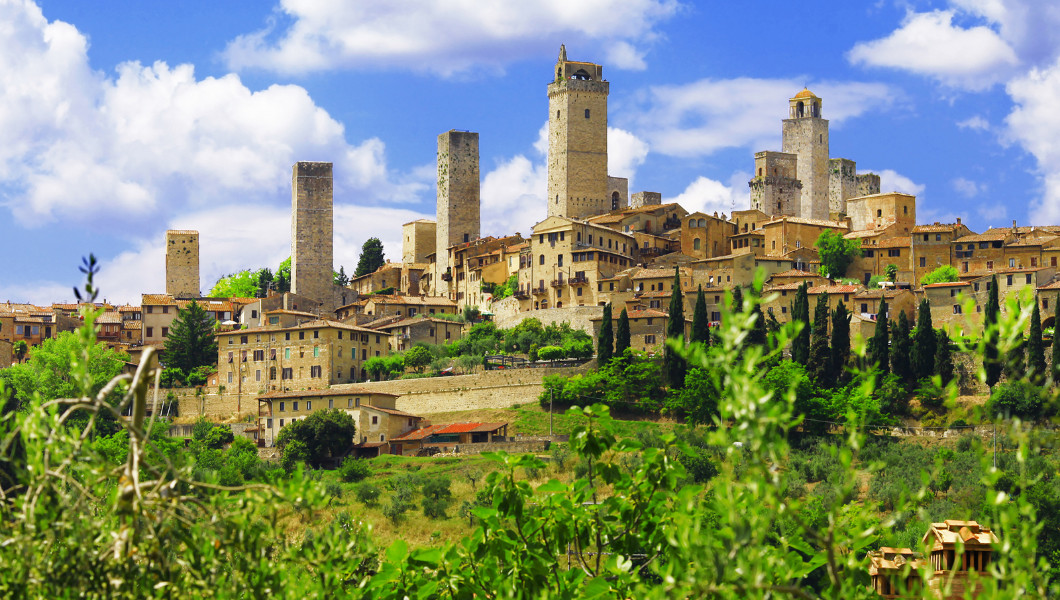 LOCAL CULTURE
There are numerous events and exhibitions in Florence during the year, but if you are an Italian opera lover you have to go to the new Teatro dell'Opera near the river. Its programme includes L'Italiana in Algeri, a masterpiece from the Italian composer Gioachino Rossini, and several concerts performed by the orchestra of the Maggio Musicale Fiorentino conducted by Zubin Mehta.
Piazzale Vittorio Gui, 1
+39 055 277 9309
www.operadifirenze.it

RETURN TO THE RENAISSANCE
Florence is famous for its art and you definitely cannot miss the opportunity to dedicate some quality time to museums such as Uffizi Gallery or the Galleria dell'Accademia. These are the two must-sees if you only have a couple of days available. At the Uffizi you can admire Botticelli's famous Primavera and La Venere, whereas at the Accademia you will fall in love with Michelangelo's David. Skip the queues by purchasing tickets in advance online.
Uffizi Gallery – Piazzale degli Uffizi, 6
+39 055 238 8651
www.uffizi.org
Galleria dell'Accademia – Via Ricasoli, 58/60
+39 055 238 8609
www.accademia.org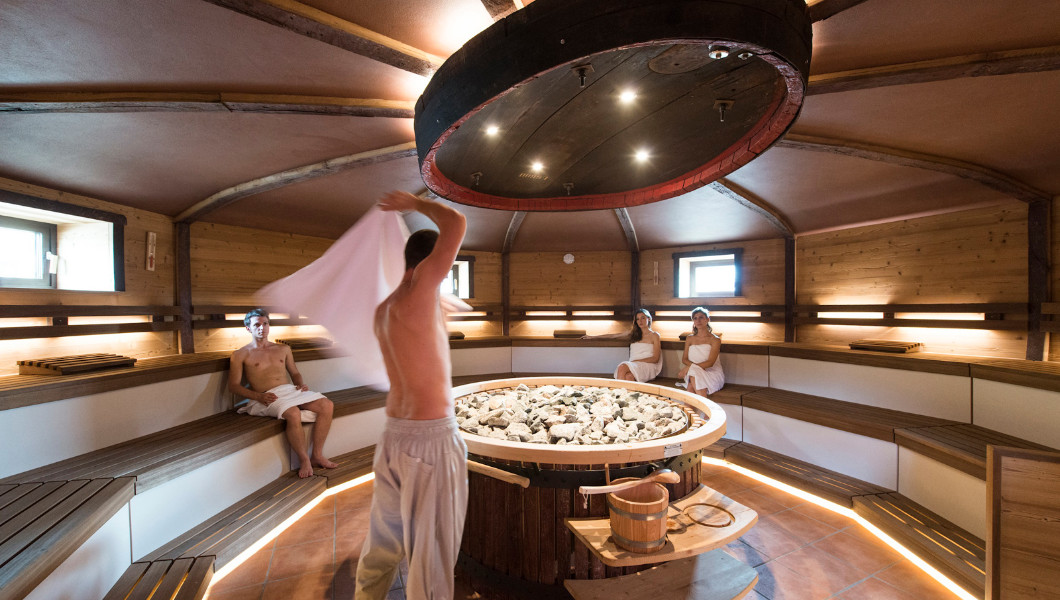 Things are hotting up at Asmana Wellness World

DAY TRIPPING
If you appreciate Italian landscapes and our scented wines, tour our Chianti hills. You will have the opportunity to see our rolling countryside while tasting delicious red wine in important cantinas. In addition, I would recommend visiting small medieval towns such as San Gimignano, Monteriggioni or Sorano, Sovana, Pitigliano and Manciano. If you want to visit other famous and artistic cities you cannot miss Pisa, Lucca or Siena.

FLORENTINE BATHS
If you feel that you need some rest from our big, tasty meals and wandering around Florence, visit the marvellous Asmana Wellness World (above) that recently opened in nearby Campi Bisenzio. You can go for a full-day experience, or just for the afternoon or evening. There are four different saunas, a tepidarium, an enormous hammam and many different ceremony rooms (don't miss the ceremony with Tibetan bells). It's really relaxing to have a happy-hour drink at the pool bar.
Viale Allende, 10, Campi Bisenzio
+39 055 892 723
www.asmana.it