If it ain't Dutch, it ain't much – and it ain't Holland anymore. The Netherlands is prepped and ready to drop the moniker 'Holland' as part of a huge 2020 rebranding effort. Why? Aside from the fact that Holland is just one of 12 provinces, it turns out the nation's capital is just far too popular. With 
17 million visitors per year, Amsterdam's tourists outnumber the local population by 17 to one.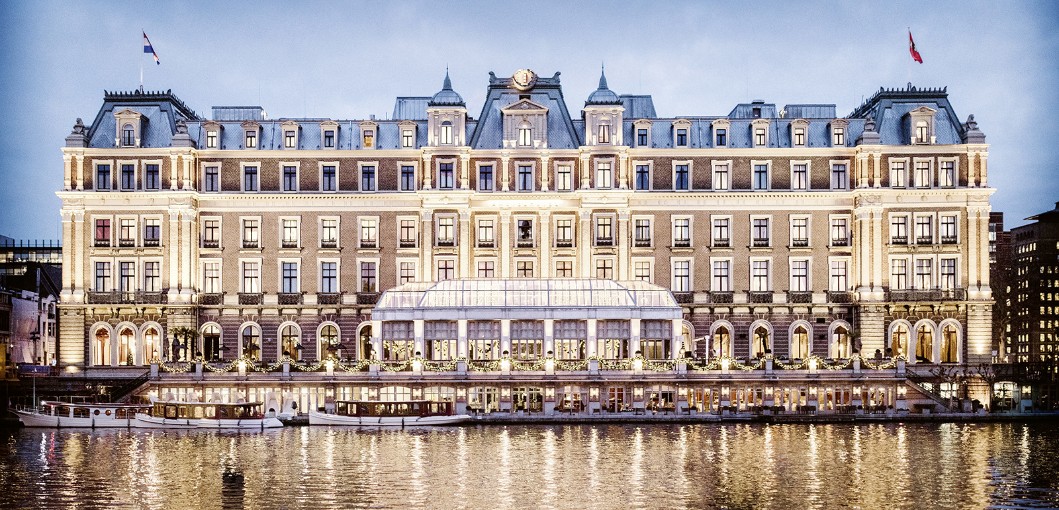 With a commitment to the more syllable-rich "Netherlands", the aim is to draw some of the madding crowds out into some of the other cities, similar to Visit Britain's hard-fought slog to draw interest in the UK's 'hidden gems' beyond London. In tandem, the aim is to attract 
a different kind of visitor to the capital. A well-heeled, 
big spending, luxury aficionado.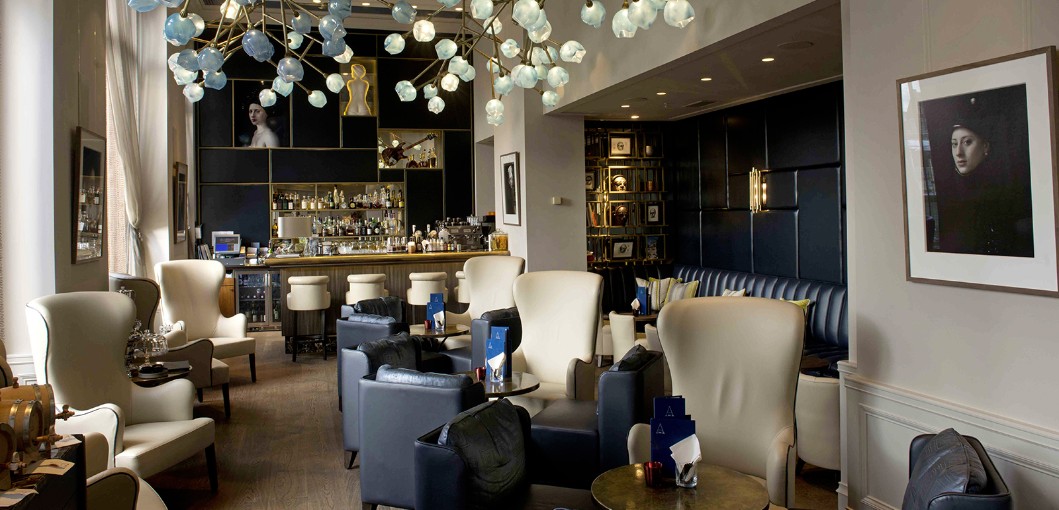 Amsterdam is a city of much. Much food, much history culture, much art, and much more five-star real estate than most would expect. From the shimmering, reflected vistas of the Keizersgracht canal to the symphony-filled Royal Concertgebouw and the inimitable Rijksmuseum – with endless walls adorned with era-defining artworks by the inimitable 'Dutch Masters' – connoisseurs of culture will be delighted at every turn.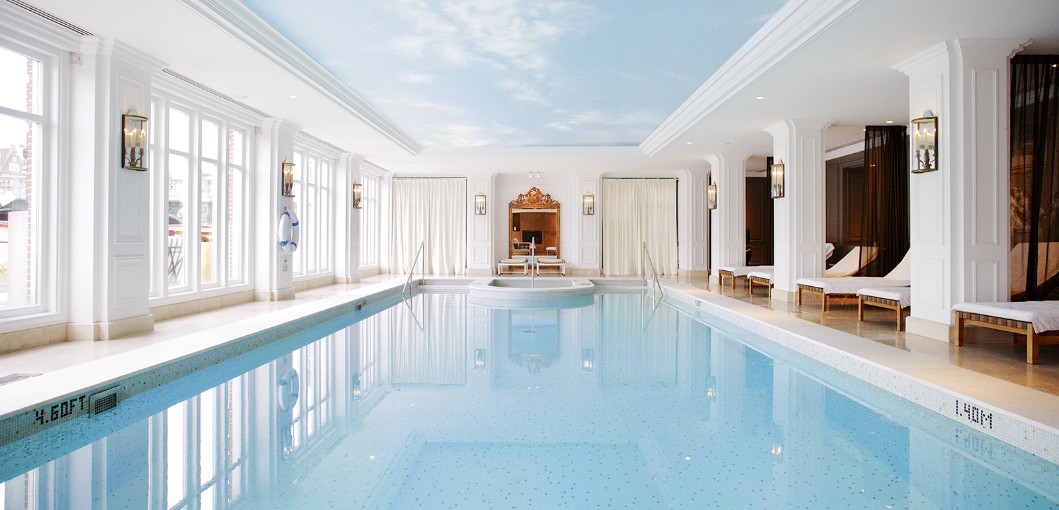 It is, of course, a city with an inescapable reputation. Amsterdam is indeed associated with revelry and vice… from a certain point of view. But a lingering, more critical gaze simply reveals what we already know. Life, both upon and between the canals is fun, free, open-minded and readily available – and there is an uncanny balance to the place.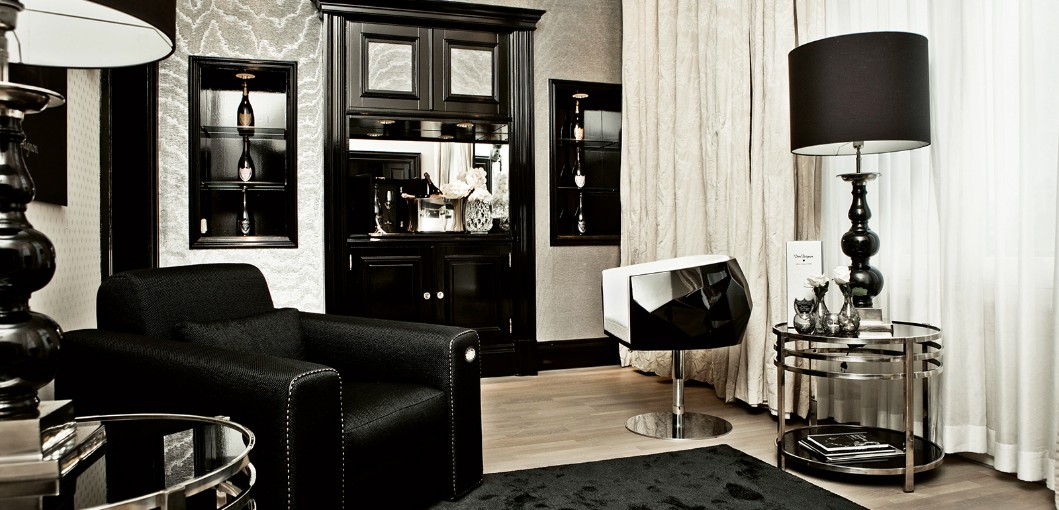 Some may prefer the Anne Frank House to the Heineken Experience and others may follow the throngs of bachelor partiers through the medieval De Wallen district in lieu of a visit to the Van Gogh Museum. Or they are perfectly entitled to choose both. Sophistication and simple pleasures are not mutually exclusive in the 'Dam.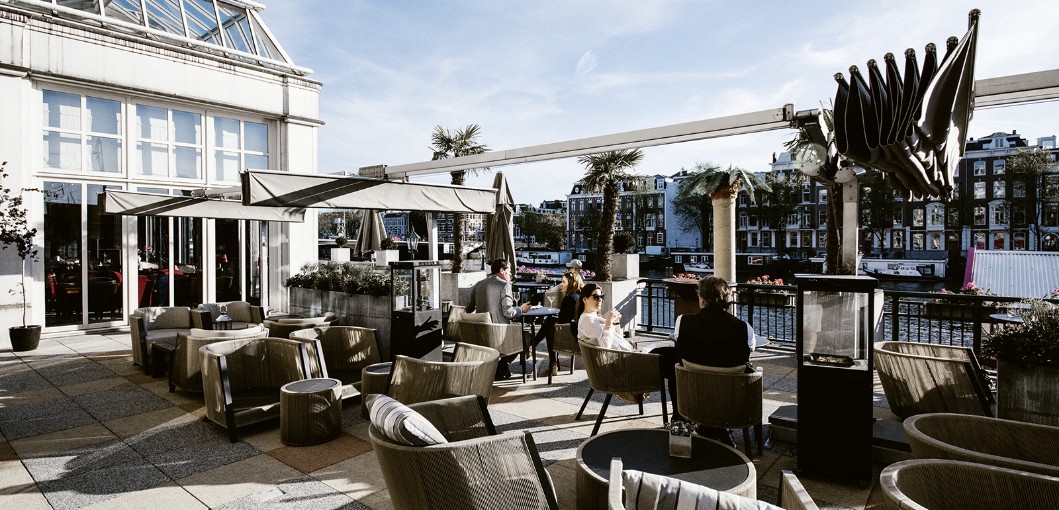 AMSTERDAM'S STELLAR STAYS

Pulitzer Amsterdam
A total of 25 Golden Age canal houses have been interconnected to create this award-winning, upmarket abode. The signature Art Collector and Book Collector Suites are utterly enticing and altogether unique. Need a drink? Pulitzer's Bar is frozen in time – and was voted Best Hotel Bar in Amsterdam just last year.

www.pulitzeramsterdam.com

Waldorf Astoria Amsterdam
With a carved staircase courtesy of Louis XVI's very own designer, this canal-side address is a rare suburban gem in the Waldorf portfolio. Stroll past 17th-century paintings en route to the Guerlain spa and dine on delicate fare at the Michelin-starred Spectrum.

www.waldorfastoria.grandluxuryhotels.com

Hotel Sofitel Legend The Grand Amsterdam
Take your pick from 52 luxury suites with a round-the-clock butler service at your beck and call. The stunning Garden Terrace is an 'it crowd' magnet during the warmer months and the connoisseurs can partake in a Vinothèque wine tasting experience or sup whiskies in The Flying Dutchman.

www.sofitel.accor.com

De L'Europe Amsterdam
Stay close the bustle of the city centre at this 19th-century masterpiece. The 111-key grand dame boasts 41 suites and an incredibly spacious six-bedroom Penthouse Suite for families that want to be in the thick of it. Consult the Guest Experience Manager (GEM) to enhance your experience.

www.deleurope.grandluxuryhotels.com

InterContinental Amstel Amsterdam
Live the luxe life in the sumptuous Rembrandt Suite – designed in cooperation with the Rembrandt House Museum – and explore the area via the hotel's fleet of authentic Amsterdam-style saloon boats. With 522sqm of event space, the site is also a go-to for weddings and other functions.

www.amsterdam.intercontinental.com
---
EXPLORE AMSTERDAM IN THE SPRING

Amsterdam Tulip Festival
April 1–30
It's a symbol of the Netherlands and it'll add acres of colour to your excursion. www.tulipfestivalamsterdam.com

The Flower Parade
April 25 Part of the Tulip Fest, more than a million people will show up for the oversized floats.
www.tulipfestivalamsterdam.com/flower-parade

Gustav Mahler Festival 2020
May 8
It's exactly 100 years since the First Mahler Festival was held, celebrating legendary conductor Willem Mengelberg.
www.mahlerfoundation.org

Taste of Amsterdam
May 29 – June 1 Four days of indulgence in Amstelpark. It's very simple really… just eat, drink and be very merry
www.tasteofamsterdam.com

King's Day in Amsterdam
April 27 You'll be seeing orange on King's Day (Koningsdag) 
– a citywide street party to celebrate the monarchy.
www.iamsterdam.com
Classic luxury in an evolving city

Even one of the city's grandest five-star hotels is synonymous with a popular Dutch brew. The InterContinental Amstel Amsterdam harks back to the mid 19th-century, during 
a period of modernisation between the Dutch Golden Age – a time of obscene wealth from colonial trading – and the so-called Second Golden Age. The latter arrived in tandem with the Industrial Revolution, which gave birth to aforementioned Concertgebouw, as well as new museums and a formidable railway station.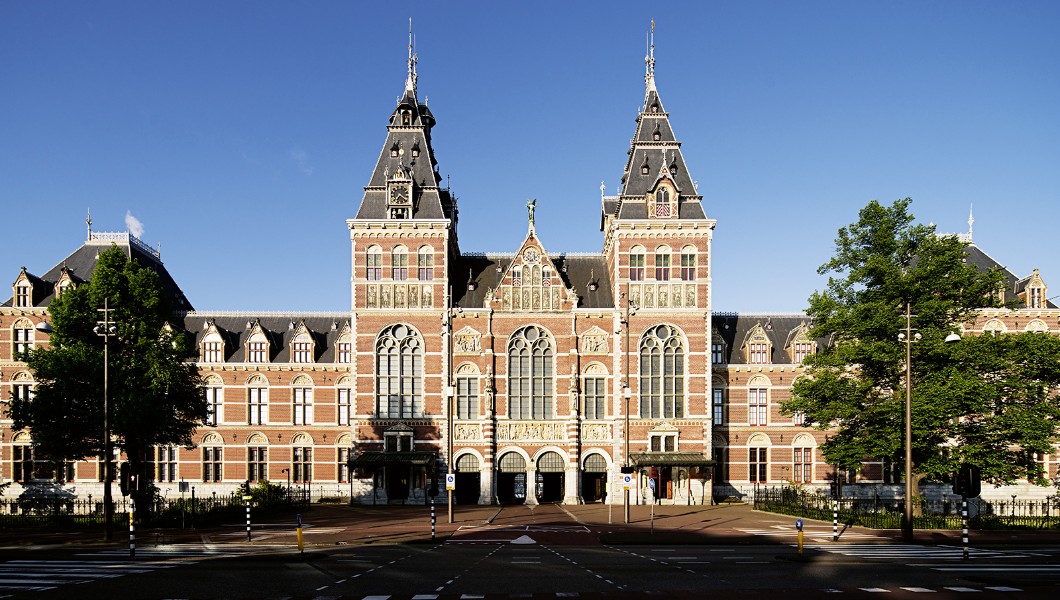 With its vast façade reflected on the Amstel, the stocky, grand residence combines classic luxury with a warmth and cheer. The capacious, carpeted lobby is dominated with a shallow-stepped, Scarface-esque staircase, which leads to hallways lined with cosy, canal-view rooms. 
As with any true Grand Dame, guests can feel at home with verdant, hand-printed wallpaper and chunky wooden furnishings.
Despite the hotel's imposing stature, the boutique-ish inventory of just 79 rooms and suites allows for an elevated sense of service, as well as much larger room sizes – among the biggest in Amsterdam. The Royal Carré theatre and the Hermitage Amsterdam museum are both in walking distance from the revolving front door, with a number 
of tourist hot spots, including the Stedelijk Museum, 
and boutique shopping enclaves all minutes away by Uber or saloon boat.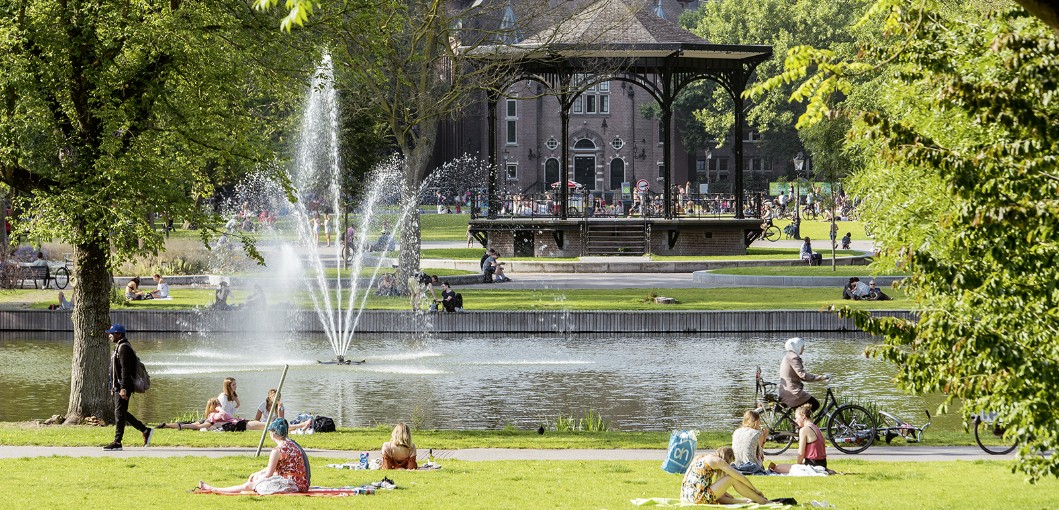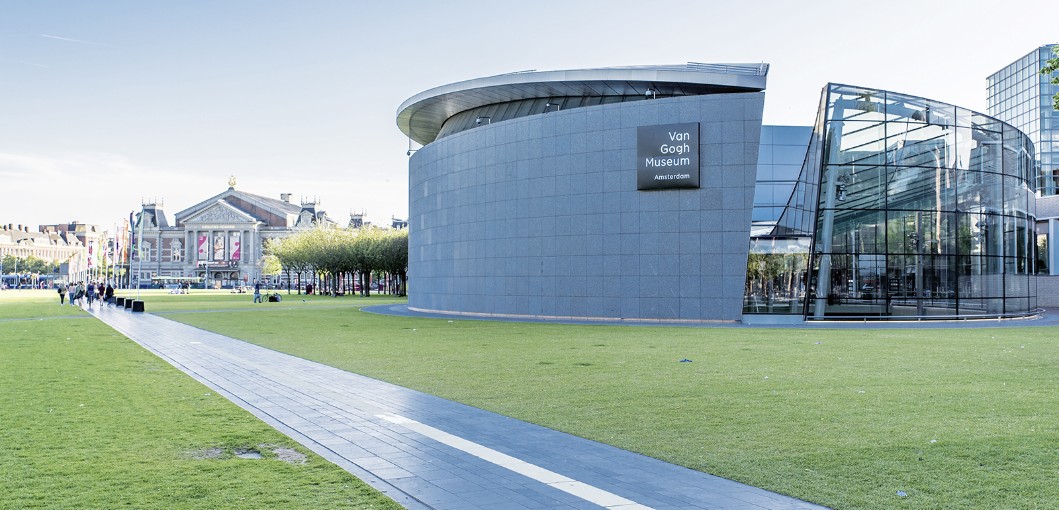 This is, of course, the perfect vantage point from which to enjoy the best of the city – but here's a quick guide to some of Amsterdam's best hotels, boujee hotspots and most enticing springtime events...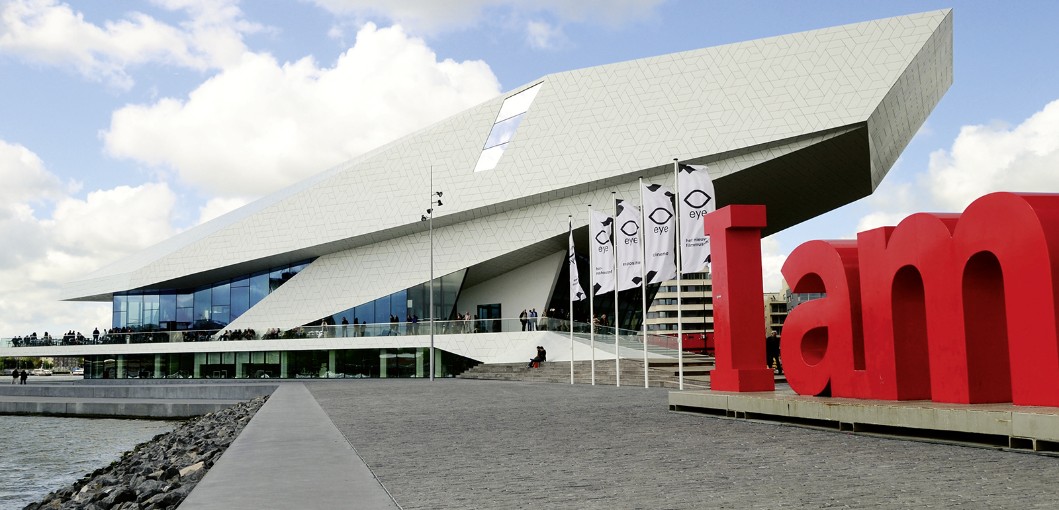 AMSTERDAM'S LUXURY HIGHLIGHTS

Shopping experiences
Head to de Bijenkorf Amsterdam for the city's exciting equivalent to Selfridges. From fringe fashion to food exhibitions, tailoring, toys and workshops, this is far from a regular high street experience. There's even VIP membership to distinguish yourself from the rabble.
www.debijenkorf.nl/amsterdam

For the culture vultures
We all think we know the works of Vincent, but a visit to the Van Gogh Museum might be more enlightening that you'd first imagine. This is, unsurprisingly, the world's largest collection of artwork's by the world famous red-headed painter. Do you know your Sunflowers from your Almond Blossom?
www.vangoghmuseum.nl

Diamonds are forever
All that glitters is not gold – sometimes it's carbon that's been pressurised for billions of years. Just steps from the Rijksmuseum, located alongside the Paulus Potterstraat, you can shop for diamonds and so much more. Coster Diamonds goes beyond a traditional jewellery store, serving as a living museum to the industry and celebrating the importance of the diamond trade to Amsterdam over the centuries.
www.costerdiamonds.com

It began with Adam
While it may not be one of the more established luxury hotels in Amsterdam, Sir Adam Hotel sits proudly in the A'DAM Tower – the tallest building 
in the city. Whether you check into a crème-de-la crème Sir Suite or make a dinner reservation at Restaurant Moon, you simply won't find a better 
view of 'Centrum' across the IJ river. www.adamlookout.com/eat-and-drink