As we float past medieval houses that plunge into the water, a gondolier ducks under a low-slung bridge, and the clatter of a millwheel turning sounds ever louder. It's precisely this atmospheric scene that's earned Prague's canalside district (which branches off its Vltava River), the nickname "Little Venice".
A highlight of cruising here is Certovka; a mysterious channel, built by the Knights of Malta in the Middle Ages to regulate water flow to 15th-century mills like Grand Priory. Our vessel – hand-hewn from Italian mahogany and named after a mythical Czech strongman – glides effortlessly through the silky waters, powered by a silent electromotor. One of a fleet of three boats, seven-metre-long Bivoj departs from the country's only certified environmental dock, located on Kampa island on the city's west side Prague River Cruises.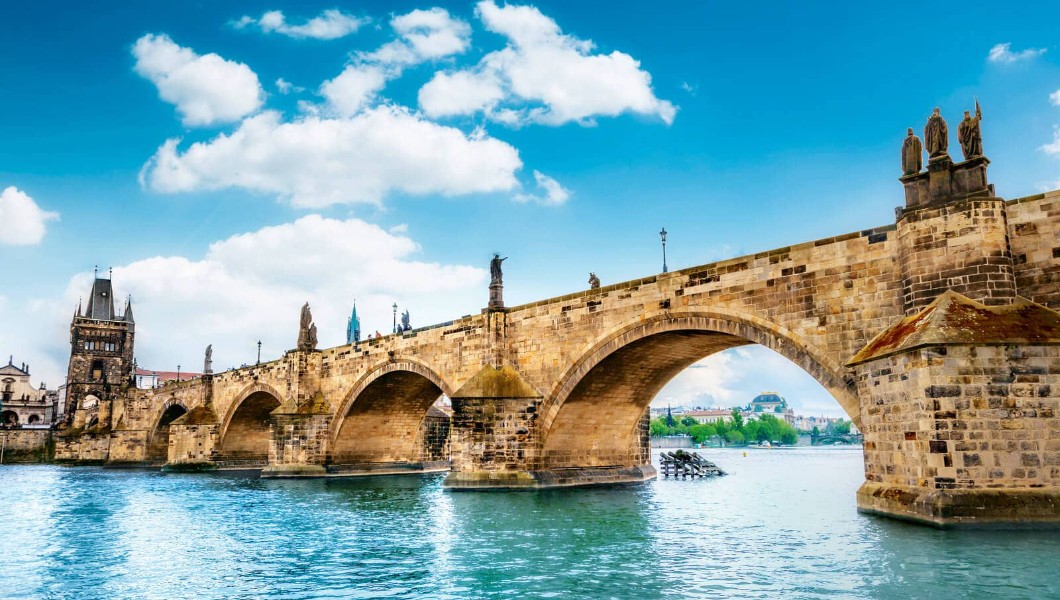 Rejoining the Vltava behind the city's stone-arched Charles Bridge, we manoeuvre around huge wooden ice breakers to drink in a swan's eye view of the Czech capital's imposing medieval castle. I scramble for my camera as we drift past Prague's gilded-roofed National Theatre: the alma mater of Czech opera. Dubbed a mecca of classical music, many of Europe's finest composers called the city home at one time or another, with Mozart famously writing a symphony especially for the people of Prague. The National Theatre's first performance in 1883 was Czech composer's Bedrich Smetana's Libuse opera. The master of chamber music's symphonic poem, The Moldau, is said to evoke the flow of the city's eponymous river.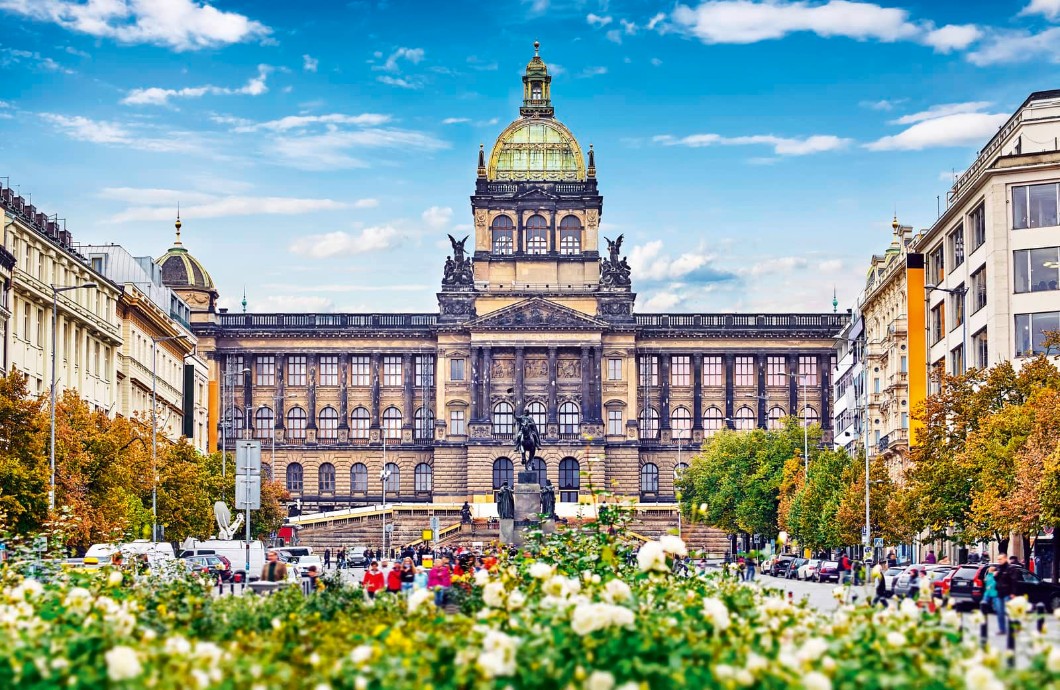 Smetana's one of a quartet of Czech musical genii, whose legacies are celebrated as part of an exhibition National museum at the city's neo-Renaissance National Gallery, which lords over Prague's storied Wenceslas Square. A maze of gallery walls reveals the interconnected lives of Smetana, Antonín Dvorák, Leoš Janácek and Bohuslav Martinu, enriched by audio recordings of their signature works. Remarkably, Smetana continued to write music, even when his hearing failed him. His funnel-shaped brass ear trumpet, along with other eccentric paraphernalia – like the famously malfunctioning metronome of Leoš Janácek (who directed the Czech Philharmonic Orchestra from 1881-1888) – are on display for the first time. Also exhibited are original costumes from the likes of Dvorák's world-famous Rusalka opera, performed to this day at Prague's National Theatre.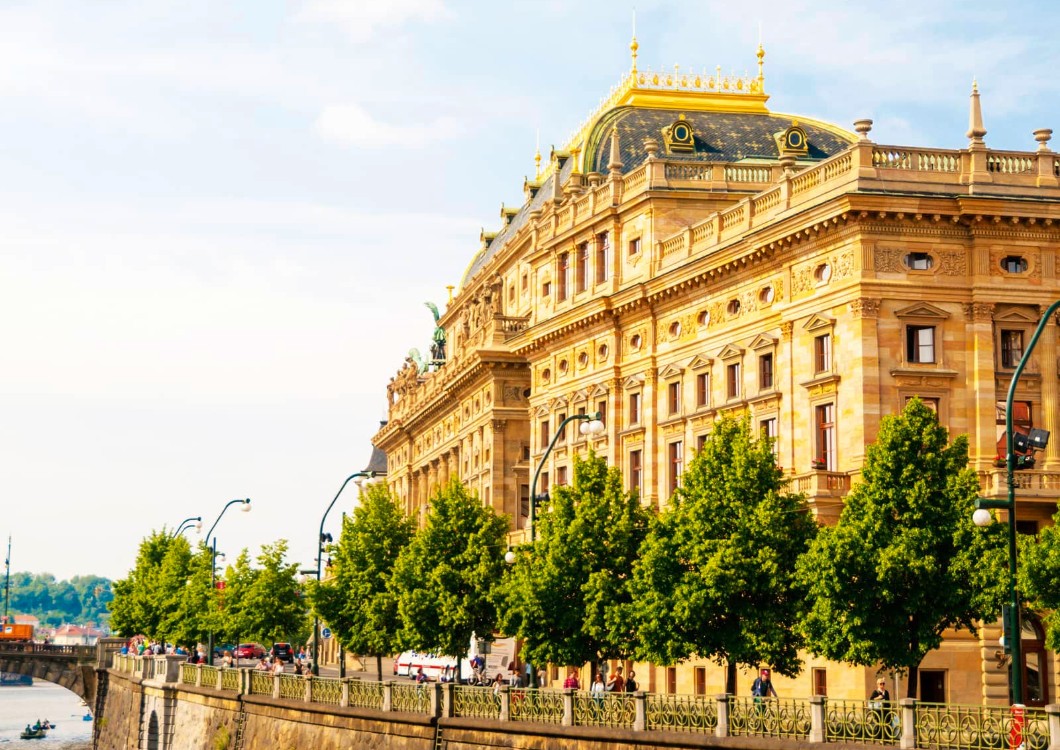 The sgraffito-decorated museum dedicated to Smetana is conveniently cast a cobbles' throw from my lunch date: Mlýnec. Whilst the sprawling restaurant's new open kitchen is the place to ingest all the action, I'm seduced by its terrace's knockout views of Charles Bridge's gothic gateway: the Old Town Tower.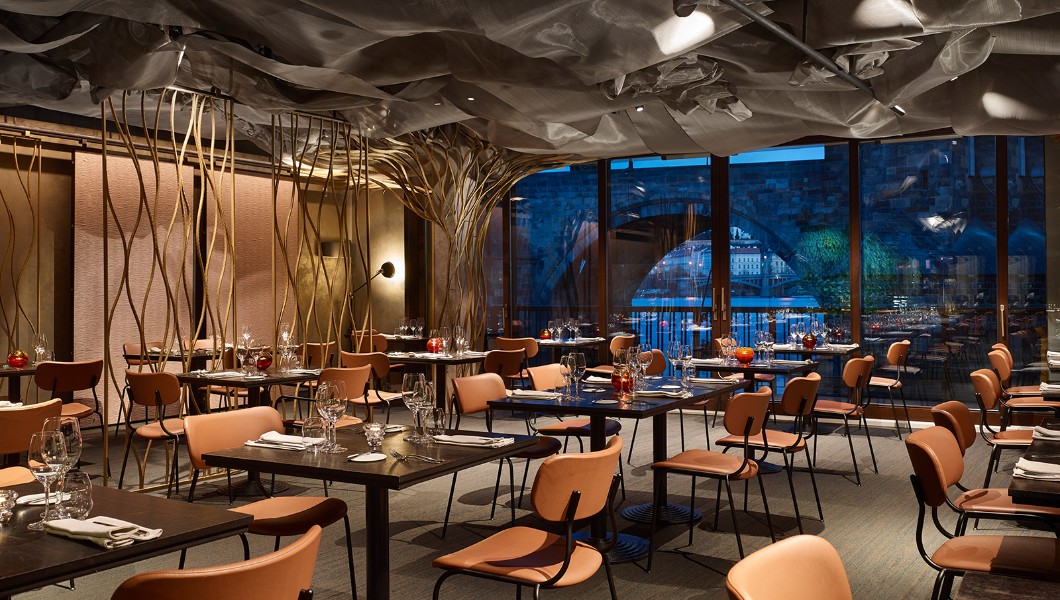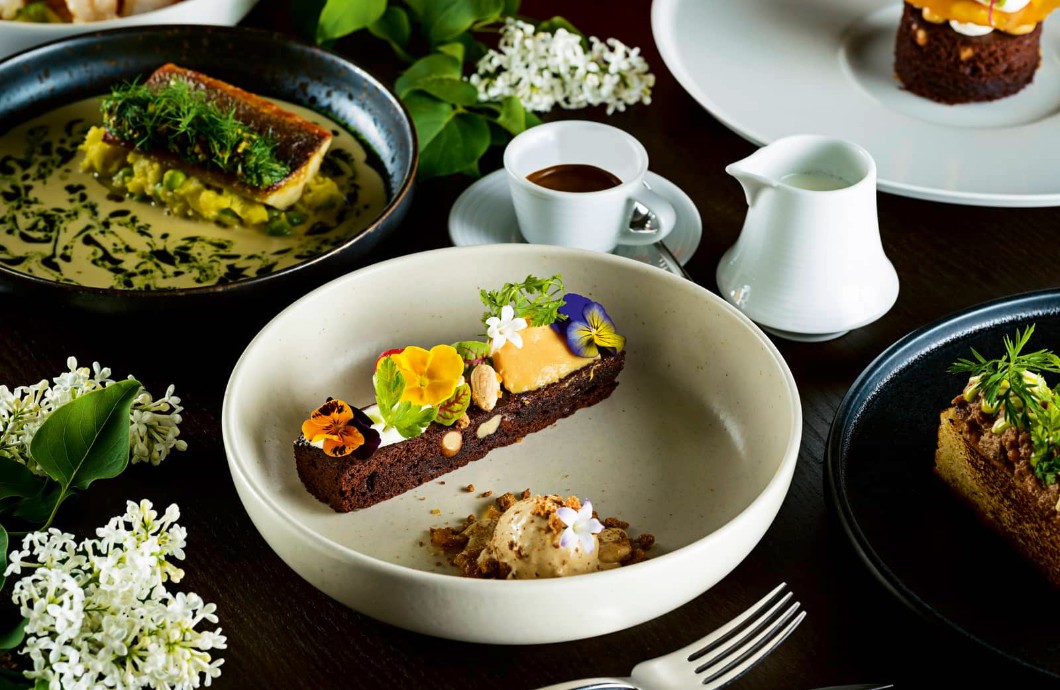 Chef Vladimír Vanícek's menu is all-encompassing. Think evergreens like lamb chops and foie gras, an entire sub-menu devoted to tartare and steak, and a handful of reworked forgotten Czech delicacies. I dive straight into a plate of Saint Jacques Sea scallops, which proves to be the perfect light starter for a balmy summer's day. Then, I foolishly order a siesta-inducing, 40-day-aged Argentinian beef ribeye, washed down with a ruby red from Moravia, known as the engine room of the country's industry.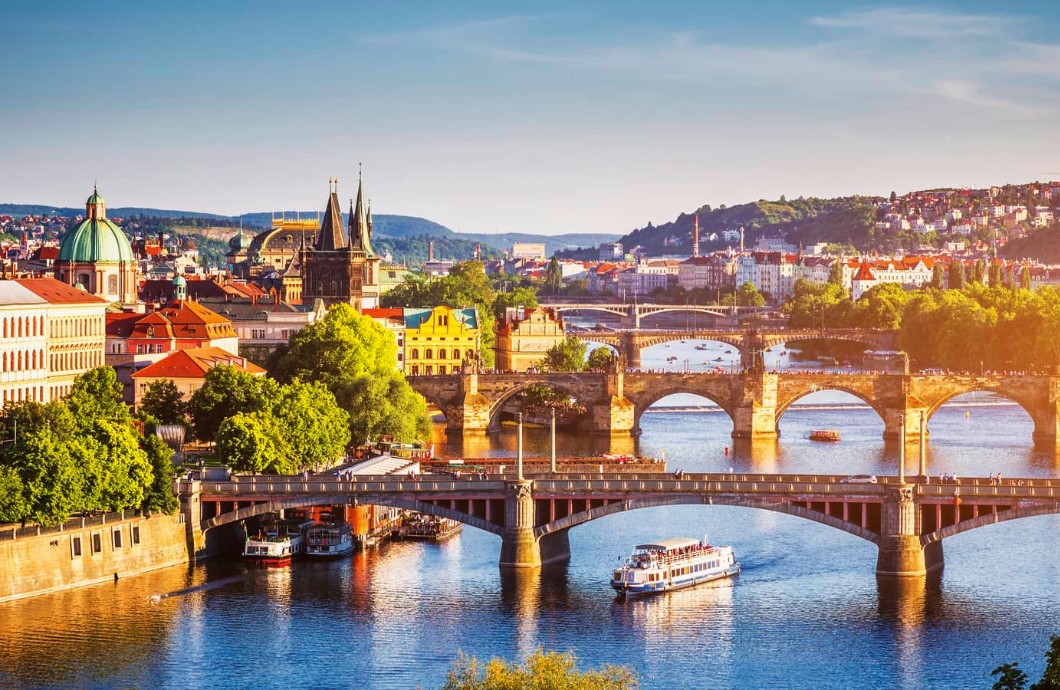 My gaze wanders to the baroque statues commanding attention on Charles Bridge's parapets. Standing tall on its southern side is an armoured mythical knight called Bruncvík, whose golden sword is believed to be buried somewhere in the bridge.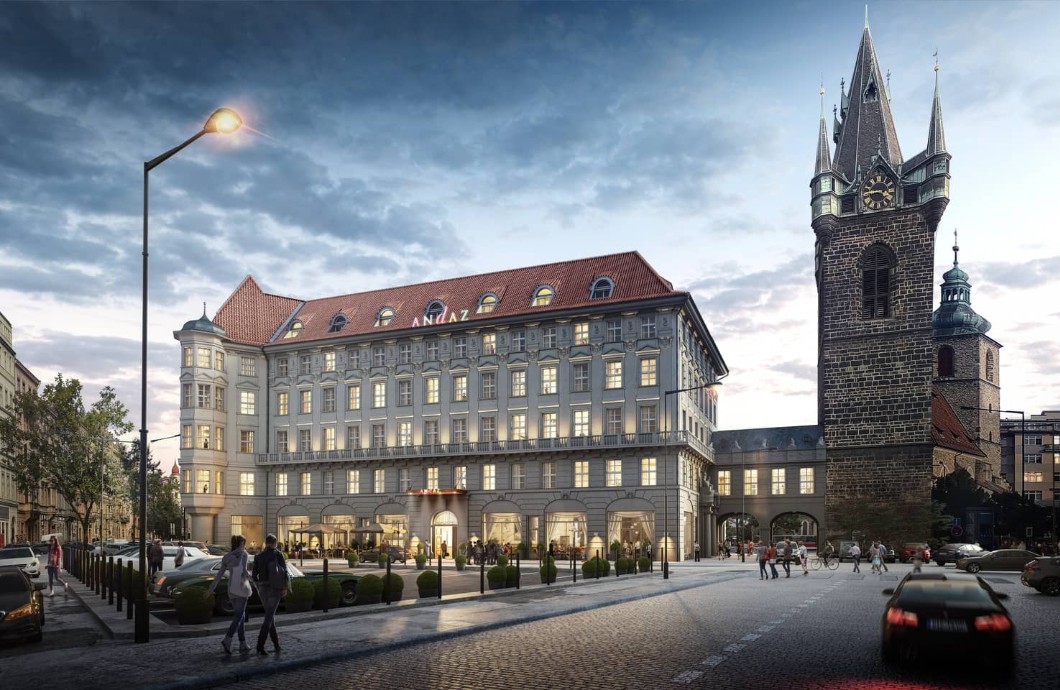 History and legend walk hand in hand in this city, where gargoyles seem to greet you at every corner. Artfully bringing its folk stories to life with a playful twist is the newest addition to the city's luxury hotel scene: Andaz Prague. A protected landmark dating back to 1916, the unique pentagonal building opened its neoclassical doors this March, marking the Hyatt's first entry into the Czech Republic. Where the country's sugar barons once struck deals, a stylish crowd now graze on avant-garde Czech bistronomy in its ground-floor restaurant, Zem.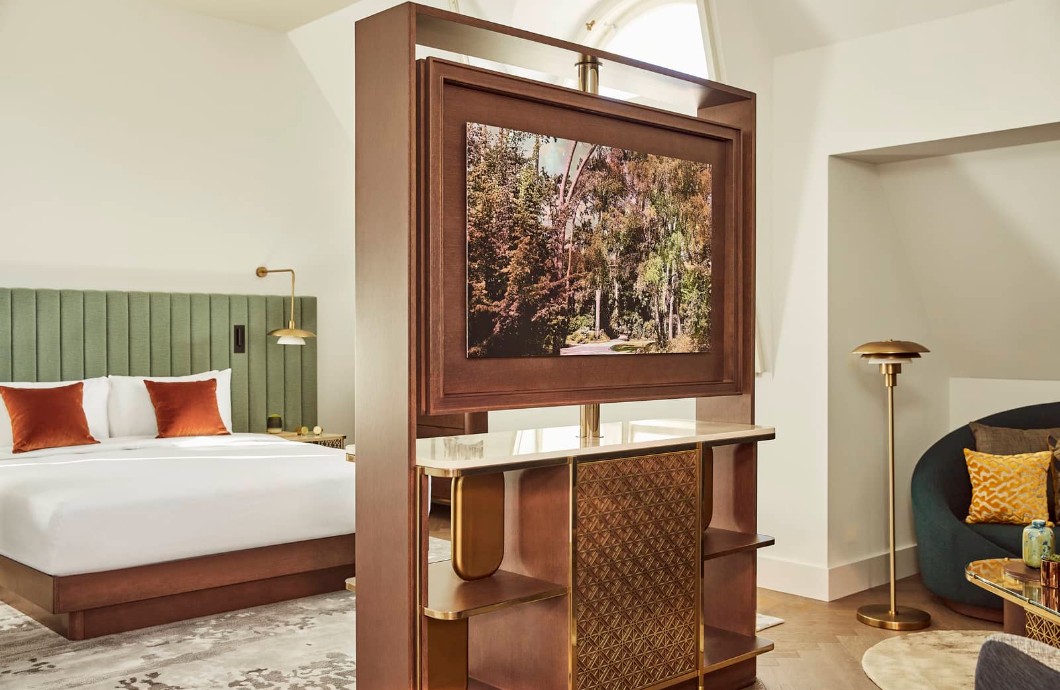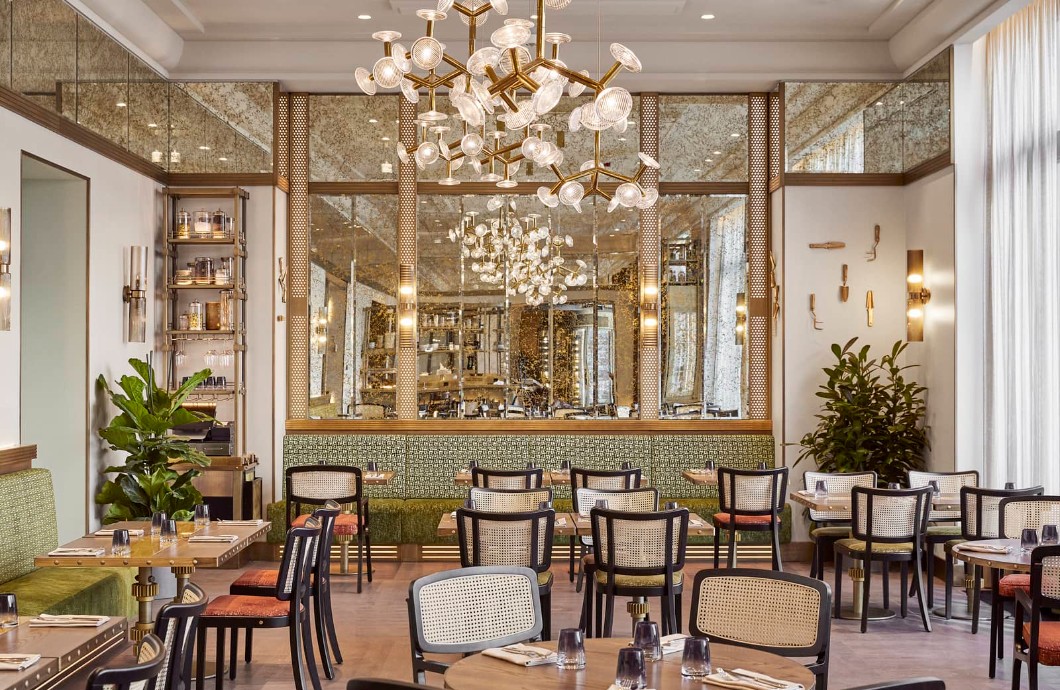 I'm ushered into one of its three light-flooded lounges, adorned with native artist Dana Bartonícková Golem sculptures, inspired by the local legend. The city's fate is said to lie in the Vltava-dredged clay hands of the golem Joseph, created by a 16th-century rabbi. Meanwhile, the hotel's sky-lit bar's eye-catching ceiling mural recalls another mythological figure, that of clairvoyant Princess Libuše, said to have prophesized the very creation of Prague. Even the hotel's floors reference folkloric patterns, including the lobby elevator, which whisks me up to my third-floor Junior Suite. Within minutes, I'm popping a chilled bottle of hand-brewed sparkling tea under the watchful eye of a colourfully striped Bruncvík bust. The knight's trusty twin-tailed lion, meanwhile, guards some of the velvet headboards of the property's other 175 rooms.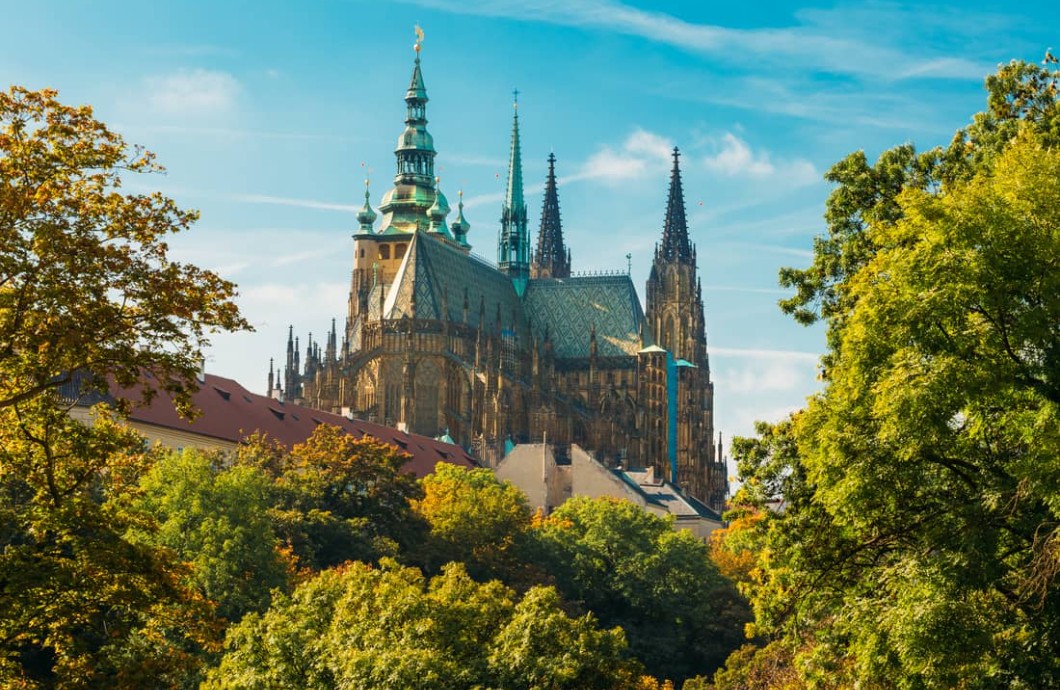 Settling into my suite's forest green chaise lounge, I survey Senovážné Square's dancing fountain. Deceptively sleepy, this unsung location puts guests in striking distance of landmark sites like Old Town Square and Municipal House: Prague's most exuberant art nouveau building Obecní dům. Named after Bedich Smetana, its celebrated concert venue can be visited as part of a tour that also includes the Lord Mayor's Hall, where Alphonse Mucha designed everything from the curtain tassels to its door handles. Best known for his stylised theatrical posters that are reproduced to this day, the Art Nouveau Czech artist's talents spanned other mediums too. Decorating the north nave of Prague's St Vitus Cathedral is a stained-glass window by Mucha, whilst Hlahol Association House's great hall vaunts a lunette canvas which he laboured over for 11 long years.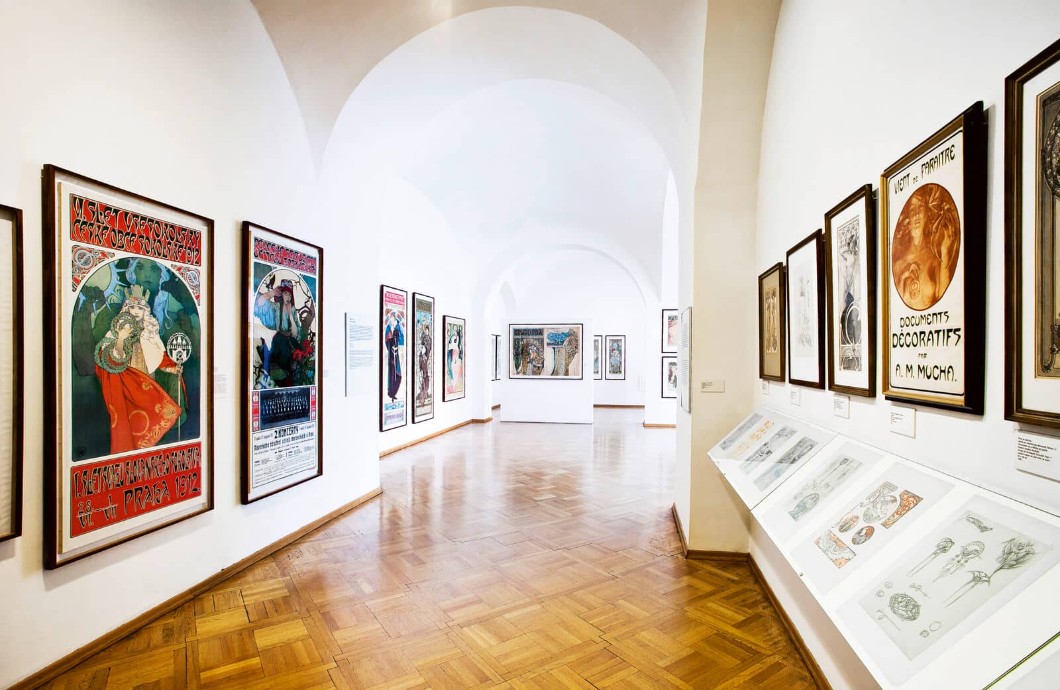 Mucha's career-defining moment was designing a poster for French stage diva Sarah Bernhardt's Greek melodrama, Gismonda. I marvel its two original printer's proofs at the world's only museum dedicated to the work and life of the artist Mucha Museum Prague. Here you can also admire some of Mucha's relatively unknown oil paintings, alongside his iconic fin-de-siècle posters.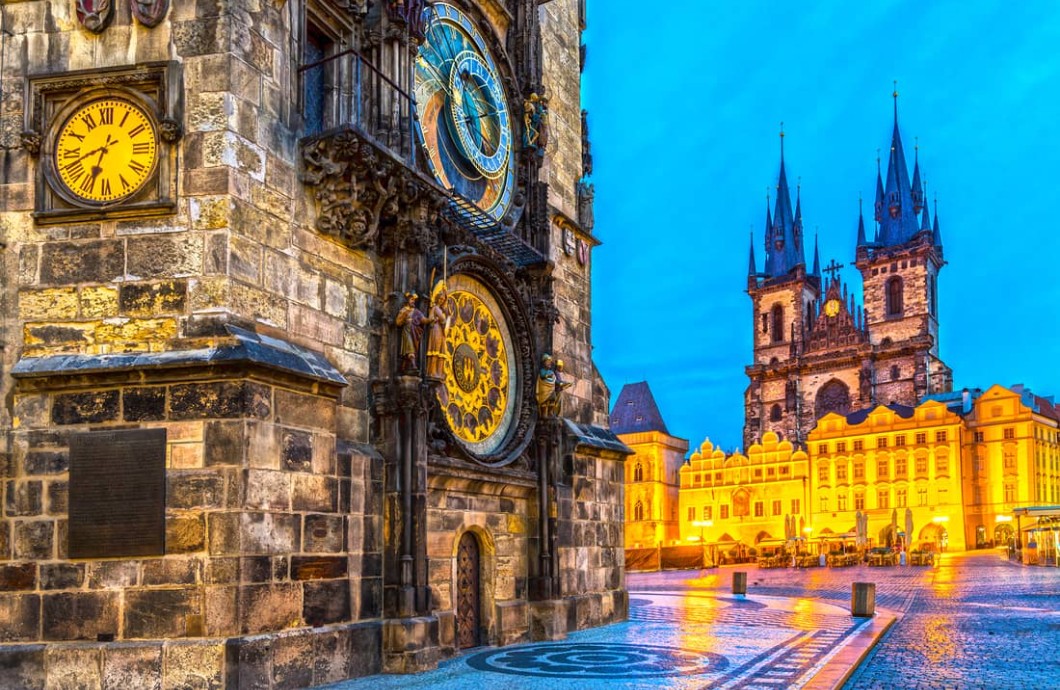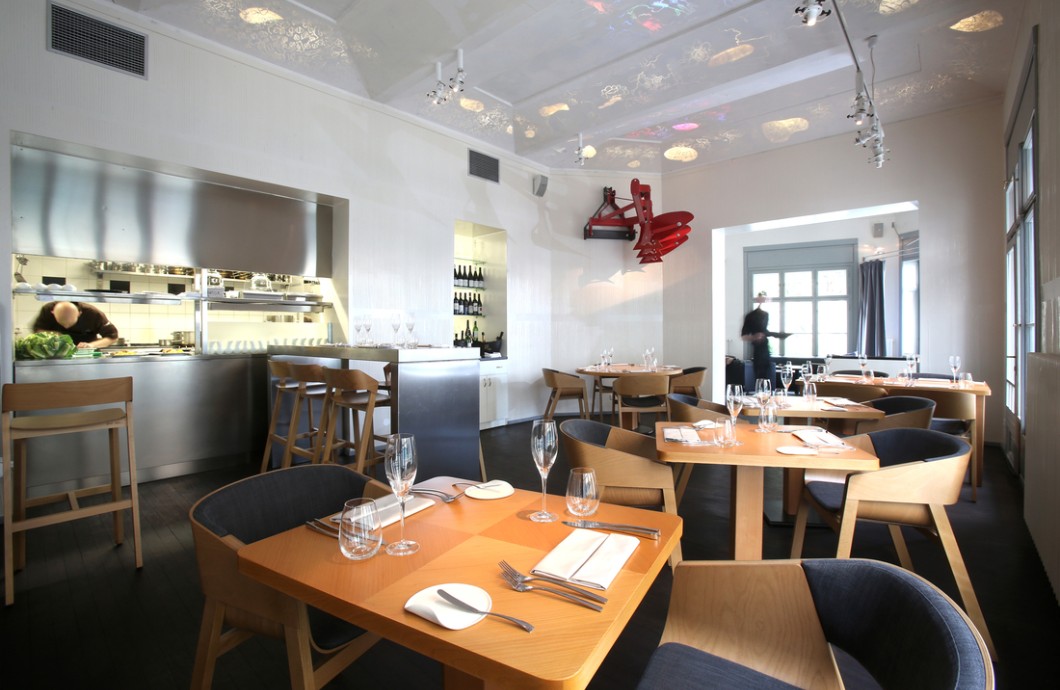 Museum-going is hungry business, so I make a very urban ramble to Field, located a whisper from Old Town's Jewish Quarter. All clean lines and minimalist furnishings, the award-winning restaurant's interior mirrors its Scandi-inspired degustation menu. I snag a table beneath the fire engine red shanks of a plow that's suspended from the ceiling – a cue to the restaurant's farm-to-fork philosophy. After a palette cleansing starter of "last season" strawberries, dishes like pork belly served between fuming stones (à la Heston Blumenthal-style) and flame-cooked bone marrow hidden in a birds-like nest, follow. Having several plates finished tableside only adds to the theatre. Taking me back to the fairground fun of my youth is my favourite course: dessert. Between spoonful's of fragrant rose sorbet, I feverishly pick off homemade cotton candy from miniature faux tree branches.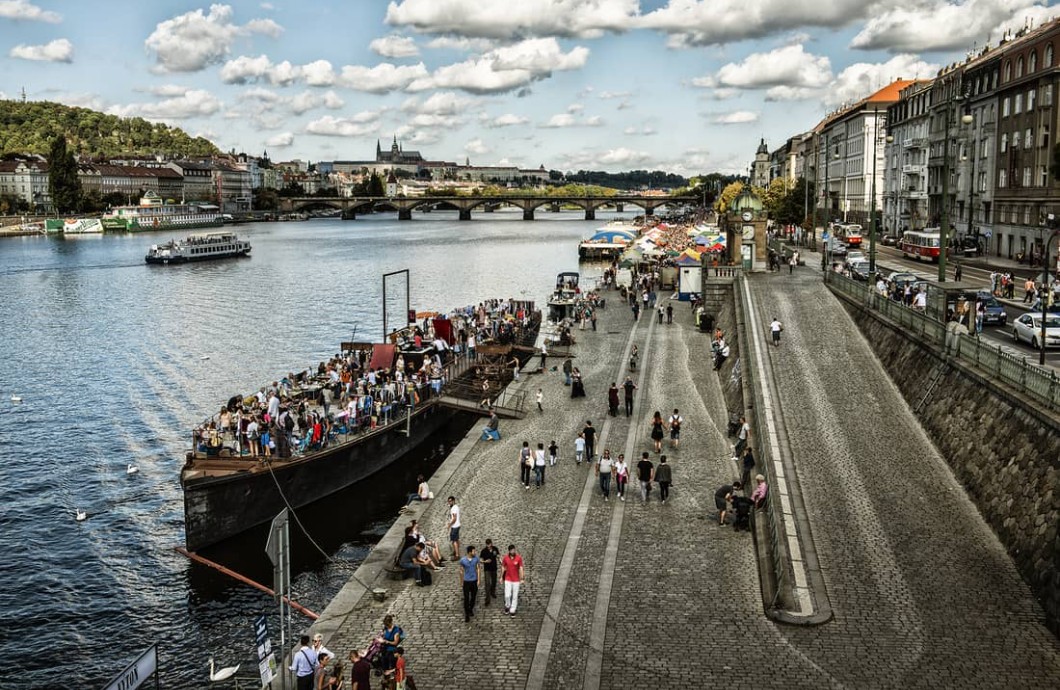 The next day, I indulge in an impromptu lemonade crawl along one of Vltava's embankments. Bookended by two bridges and straddling both sides of the river, 2.5-mile-long Náplavka's historic ice vaults have been reimagined as waterfront cafes with huge elliptical rotating doors. I take the short hop across the Vltava aboard the charming Semik ferry (which runs every 15 minutes), delivering me to the steel-doored workshops, art galleries and pontoon-floating bistro-bars of Náplavka's left bank. From here, you can take a pretty riverside stroll to the city's hilly Malá Strana, also referred to as Lesser Quarter.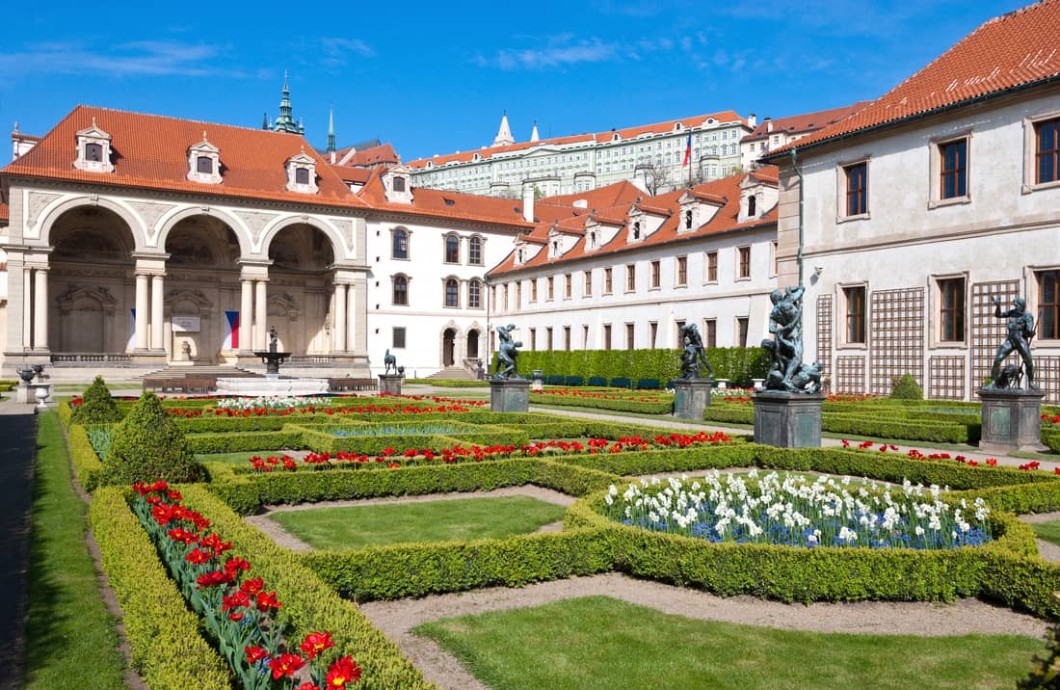 For a taste of Italy on Prague's cobbles, I make a sweet stop at the Újezd Street branch of family-run gelataria, Angelato. Smeared onto cones, Italian style with a spatula, their all-natural artisanal ice creams are seasonally flavoured with the likes of lavender, beet and Hokaido Pumpkin. Scooping up my Mozart (chocolate with marzipan, almonds and pistachio cream, in case you were wondering), I continue to enjoy la bella vita at nearby Wallenstein Gardens. Landscaped in the style of an Italian Mannerist Park (where concerts are held in the summer and peacocks strut year-round), its early baroque palace is now the seat of the Senate of the Czech Republic. After circling its Japanese koi carp-filled pond, I arch my neck at the garden's peculiar dripstone wall, where children and grown-ups search for snakes and grimacing faces worked into its stalactite stone.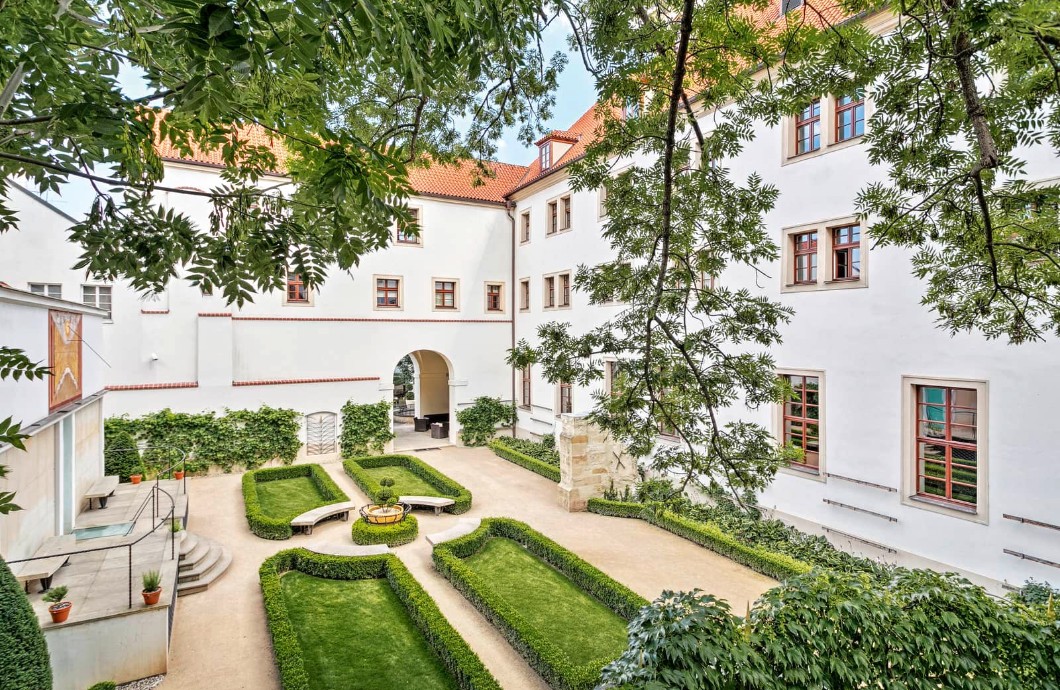 Scarcely 200-metres from here, along a sidewalk that takes you hair-raisingly close to passing trams, is 101-bedroom Augustine Hotel. Founded by King Wenceslas II in the 13th century, the elegantly restored monastery is spread across seven buildings, where a coterie of Augustinian monks still resides in one wing. A grand courtyard entrance leads me to its newly-renovated lobby. Furnished with jewel-toned velvet armchairs, it's more aesthetic than ascetic.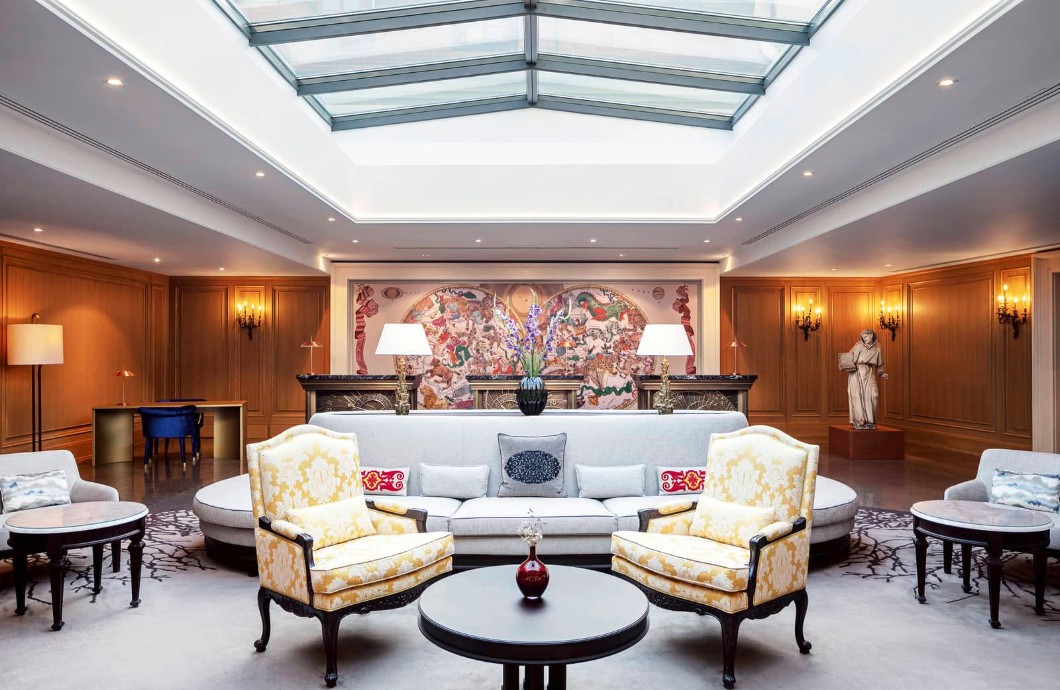 Eschewing the conventional welcome drink, guests are instead invited to glug the property's St. Thomas beer in its barrel-vaulted Refectory Bar. The signature dark brown pour is brewed according to a closely-guarded recipe, invented by monks in 1352. Once the exclusive supplier of beer to Prague Castle in the 1500s, the building's original cellars, known as St Thomas Brewery Bar, offer some much-needed respite from the city's midday heat, I discover.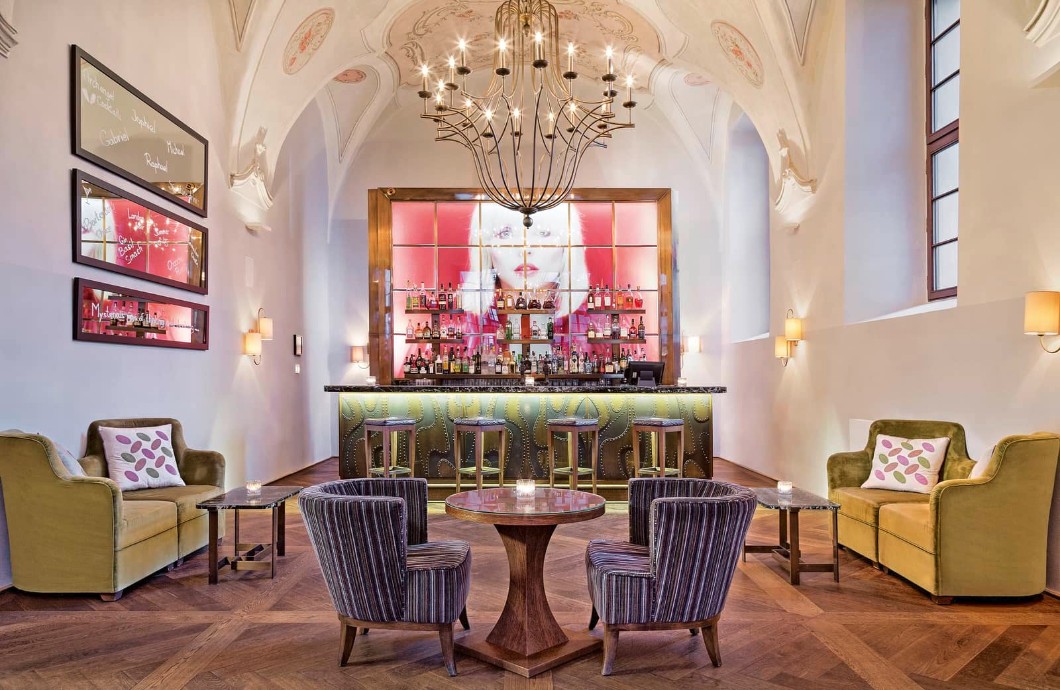 Coming up for air, I check into my one-bedroom 117-sqm Moser Suite, which pays homage to one of the most collectible types of glass ever moulded. Also referred to as Bohemia Crystal, Czech glassware is reputed to be amongst the world's finest. About as far removed from monastic austerity as you can get, the suite is outfitted with striking cubist-style furniture, retro Czech poster art and textiles in a papal-inspired palette of purple, red and orange. Meanwhile, the Bulgari-stocked, heated-floored bathroom and Hypnos mattress (the British Royal family's beds of choice) coaxes me into having an early night.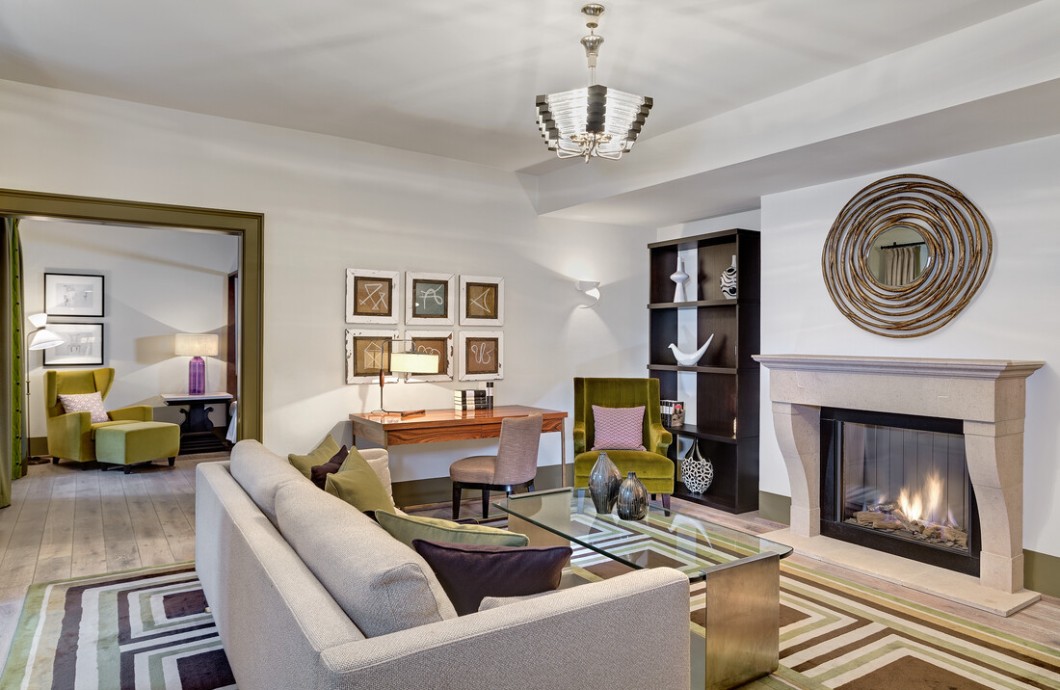 Inspired by my suite's dazzling Moser crystal, the following morning I visit Prague's only city centre glassworks. Nestled beneath the arches of 17th-century Little Square, PRAGL is a gallery-studio-shop in one. Here, you can feast your eyes on pieces from the IGS (International Glass Symposium) Collection, including crayola-coloured vases by German artist Wolfgang Pohl, and buy traditional forest glass crafted onsite.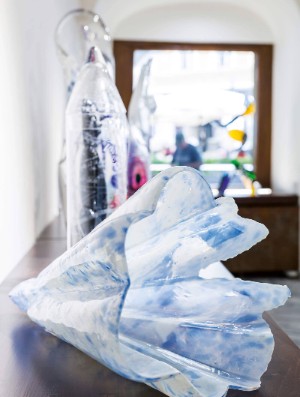 The techniques of glass blowing, cutting and sanding have scarcely changed over the past two centuries in the Czech Republic. Or so says 60-year-old Vladimir over a glass of freshly-tapped beer, brewed in nearby Cvikov. Under his expert tutelage, visitors can blow their own souvenir, be it a paper weight, candle holder or beer tankard!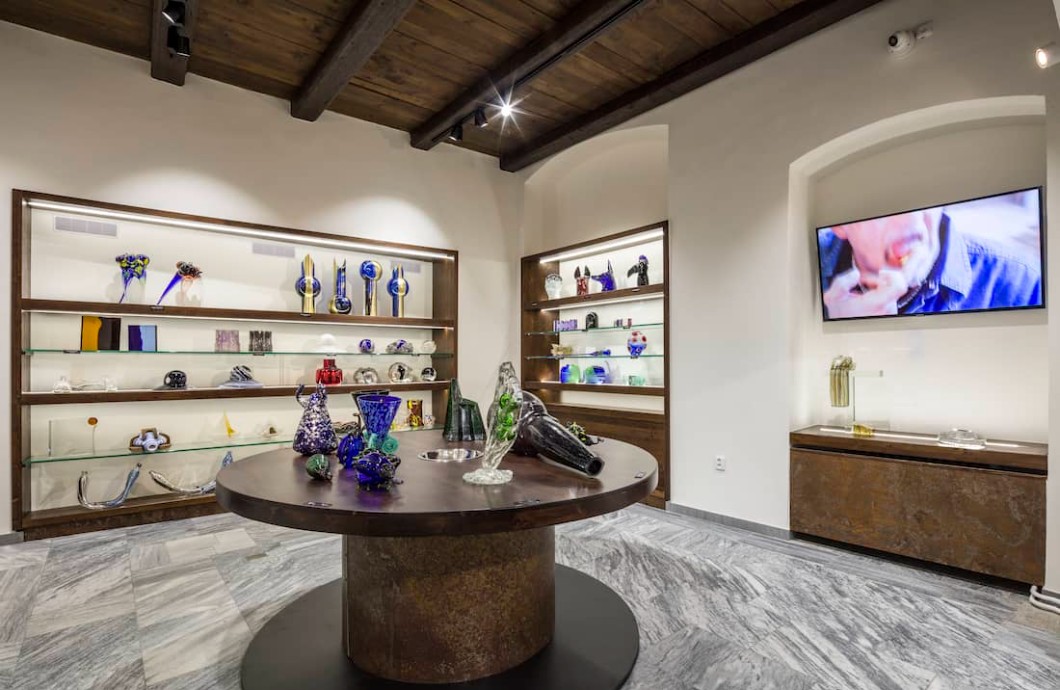 Cloistered from the crowds once again at Augustine, I soak up the hotel's ecclesiastical charms in one of its delightful courtyards, that's bordered by historic arcades. Summertime signals the start of chef Martin Bohácek's Thursday evening BBQs, hosted in the hotel's Sundial Gardens, where live jazz by the Czech Philharmonic keeps diners entertained. Prague is a city of innumerable epithets: "the mother of cities", "the city of a hundred spires" and "Golden Prague". Maybe "the city of summer joys" should also be added to that list…
Stay:
WHAT: Andaz Prague
+420 227 344 124
WHAT: Augustine, a Luxury Collection Hotel
+420 266 112 233