Coming up for air, I clock up my tenth lap of the 500-year-old-fortifications, which glow honey-hued in the morning sun. Swimming alongside the Maltese capital of Valletta's oldest walls is an experience reserved for guests of The Phoenicia Malta – aka the Mediterranean island's original luxury hotel – where history quite literally runs deep! This 16th-century find, along with an ancient stone ditch (repurposed as a sleek spring water feature), were uncovered accidently when the UNESCO-listed-property set to work building its 1,200 square-metre spa wing, unveiled in January.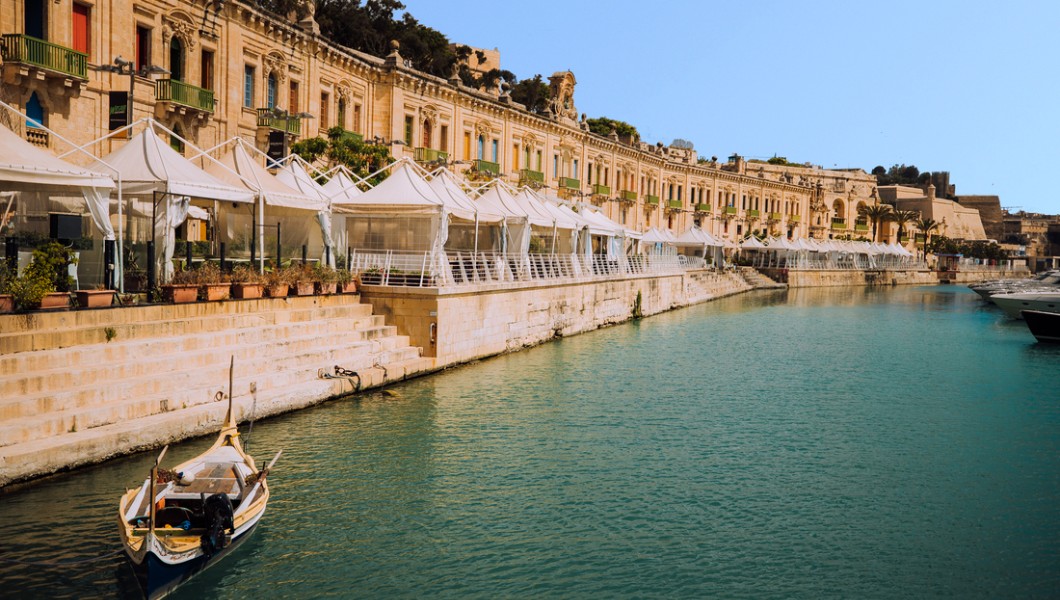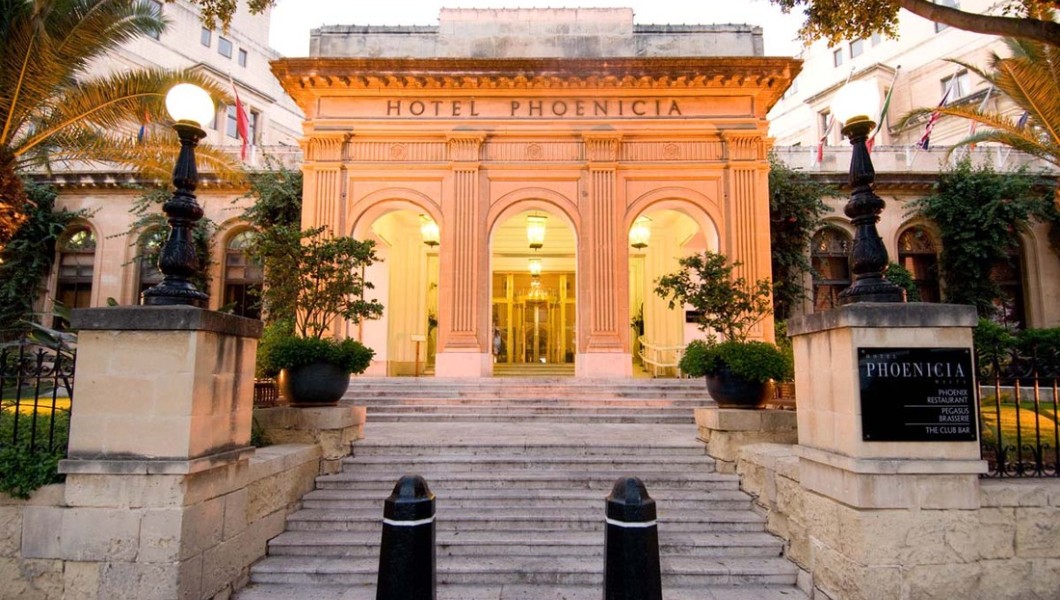 Shuffling my way up in a fluffy robe to the spa's polished limestone and walnut mezzanine, I eye up yet more of Malta's brooding bastions, built by The Knights of St John's to ward off the Turks. This roaming order of Catholic warriors (also responsible for Valletta's Moorish facades and Baroque churches) ruled the 95-square mile isle for a quarter of a century.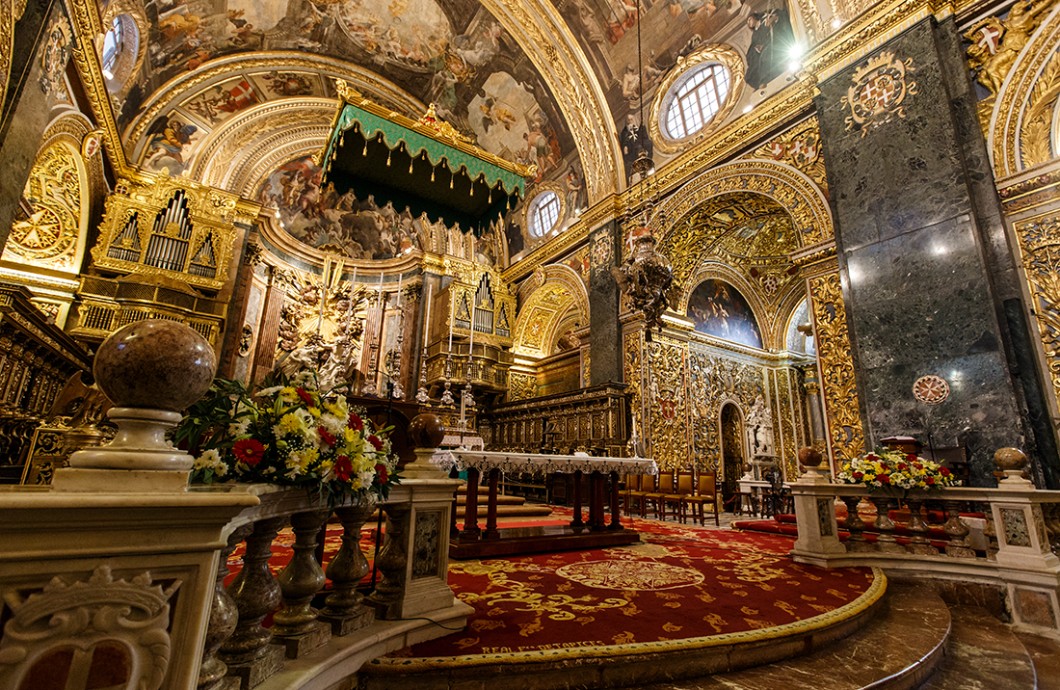 Set at a strategic crossroad of the Med just 50-miles south of Sicily, Malta owes its glorious mash-up of North Africa, Southern Italy and colonial England influences to the foreign nations who have governed here since the dawn of time.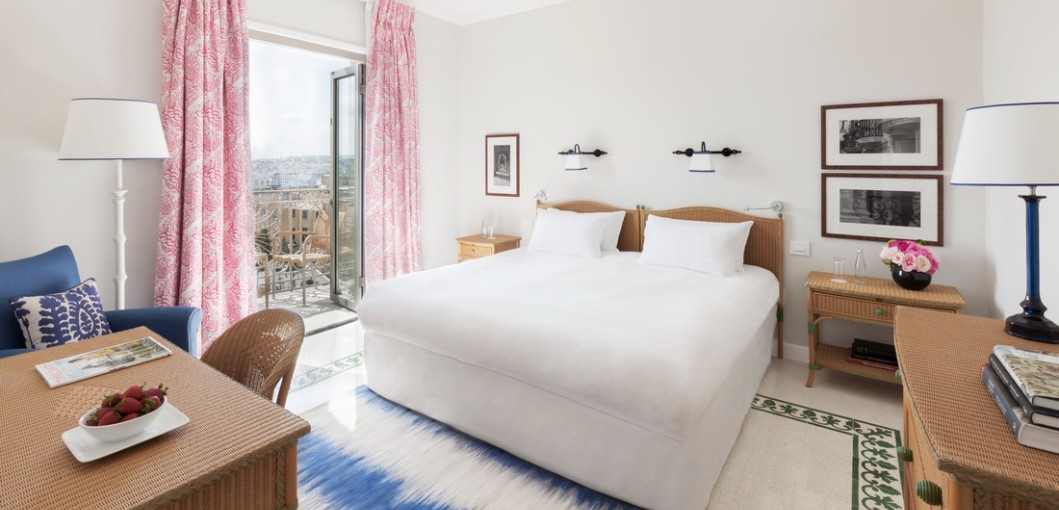 The 136-roomed Phoenicia Malta recalls a golden age of English hospitality, with afternoon tea served in its airy art deco Palm Court, and aperitifs in the colonial-styled club bar, where wooden ceiling fans whirr above. No wonder it was crowned Queen Elizabeth II's favourite Maltese bolthole!
Swapping the Deep Nature Spa's bunkered beauty for an infinity pool wrapped in the walls of Valletta's old fortress, I retreat to the hotel's seven acres of manicured grounds. Endowed with sweetheart arches and a working kitchen garden, its pièce de résistance is the knockout view of Marsamxett Harbour, which you can also admire from the terrace of The Phoenix restaurant.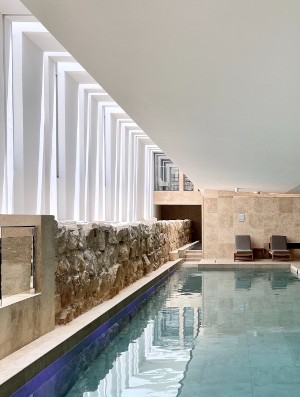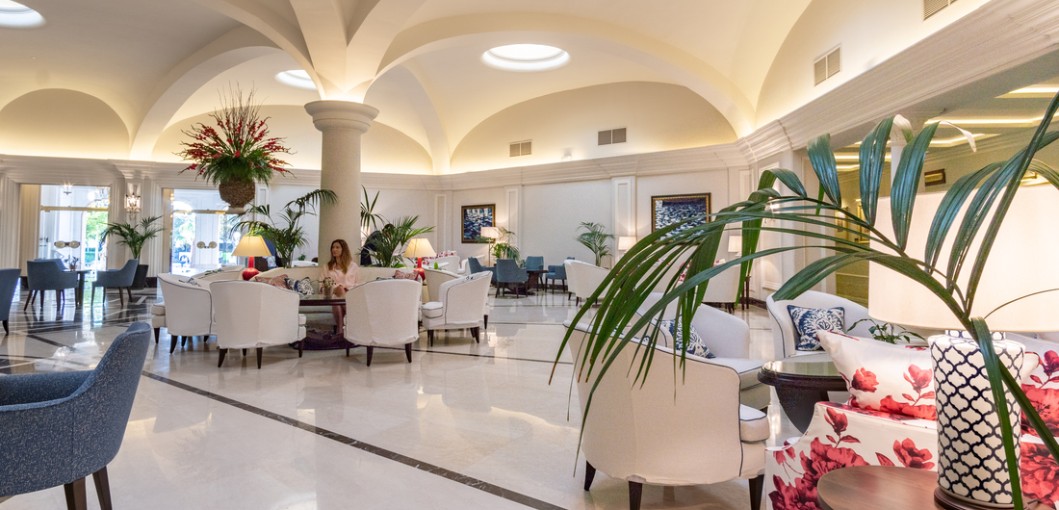 It's here on a balmy autumnal eve that I clink glasses with the grand dame's newest recruit: Andrew Strickland, whose appointment as Director of Sales and Marketing is a homecoming of sorts. Among the vintage frames hung in the club bar are Strickland family portraits, including Andrew's great granduncle, who became Malta's fourth Prime Minister. His sun-dappled bronze statue stands proud in nearby Upper Barrakka Gardens, originally designed for the Knights as their private exercise grounds.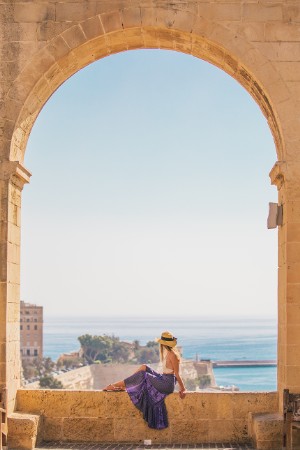 My entire body shakes to the sound of Valletta's midday cannon salute – a time-honoured-tradition that draws crowds to the colonnaded garden, along with its sweeping panorama of the Grand Harbour.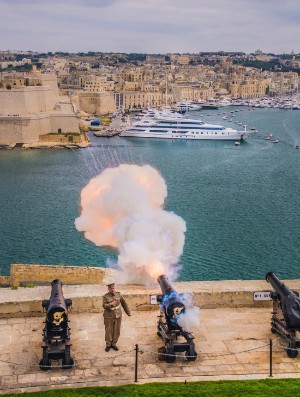 Jutting out on a promontory on its southern side is the time-warped city of Birgu – my next port of call. It's here that the island's swankiest superyachts, including a new three-strong-fleet known as Carblu, drop anchor. Launching in the throes of a global pandemic was a steep learning curve Carblu's founder Jamie Houston tells me over bubbles on Moonraker – a 118-foot Italian siren that certainly has the 007 factor. With 155-miles of coastline and 300 sun sure days a year Malta is primed for watery explorations. Carblu's hourly and daily charters slip into tranquil bays where you can dive into the island's famously gin-clear waters, paddleboard or sip bottomless Prosecco in the on-deck jacuzzi.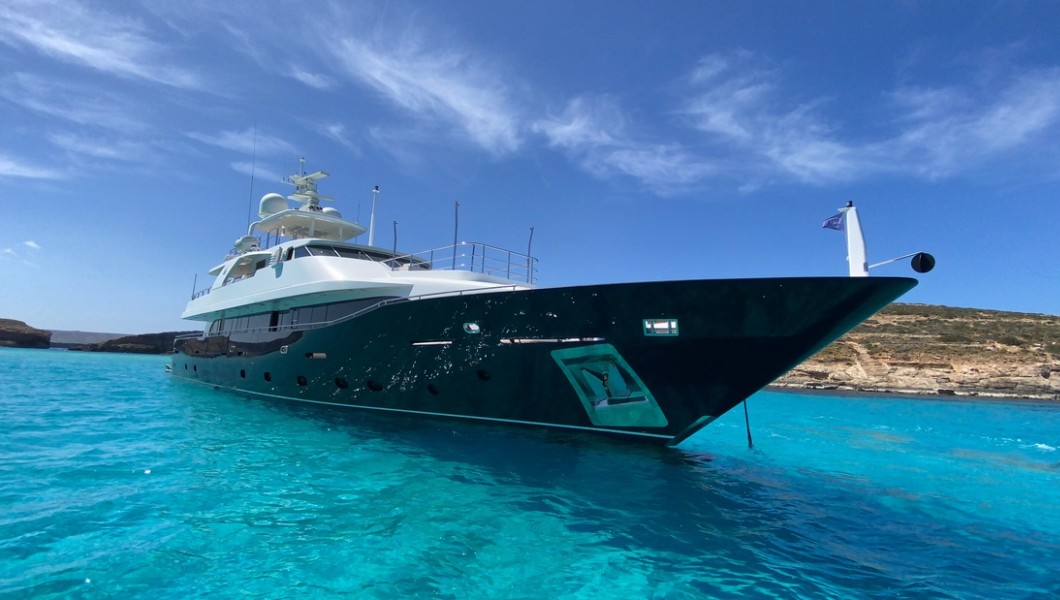 Talking of liberal pours, wartime airfield-turned-winery Meridiana near Ta'Qali Artisans Village in central Malta, is the place to familiarise your palette with some of the best wines on the island. The island's eventful viticultural history begun with the pelagic Phoenicians, who planted vines here around 800 BC.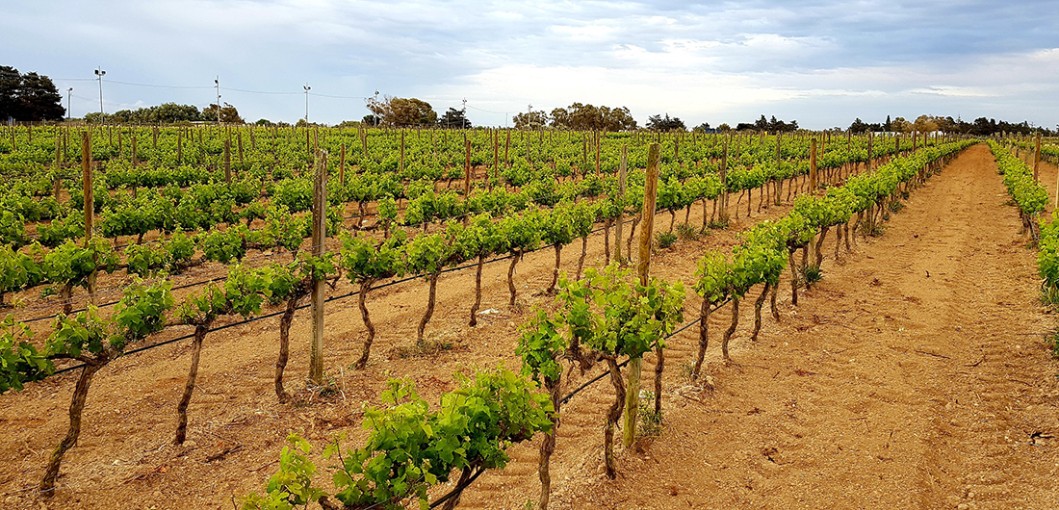 Meridiana was co-founded by the Antinori's, a noble Florentine family "who've been making wine for 26 generations", estate manager Karl Chetcuti tells me over a straw-yellow Vermentino. "It's excellent paired with raw fish," he remarks of the sea-cliff-loving grape, which ripens in the island's briny sea mist. As the sun sinks, more of Meridiana's 140,000 stock is uncorked on the terrace of its Maltese farmhouse-styled HQ, which sits in the shadow of Malta's medieval-esque former capital, Mdina.
Rising out of Mdina's centuries-old ramparts is The Xara Palace Relais & Chateaux: a converted palazzo, which flaunts the island's original Michelin-starred restaurant on its rooftop. In a creative workaround to the pandemic (that's stuck), patrons can live out their own fine dining fairy-tale in one of the 5-star property's suites. I settle for De Mondion's more convivial 17th-century dining room, that's decked out with Louis XIV chairs and the Zammit Tabona family's private art collection.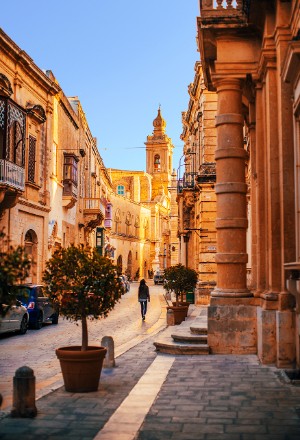 Over the course of three toothsome hours, I sample the best of Malta's unsung produce, from Gozitan octopus (harvested on Malta's sister isle of Gozo) to fresh-off-the-bush capers and Mtaħleb snails. The latter is the star ingredient of Chef Kevin Bonello's signature dish, inspired by the food of his childhood.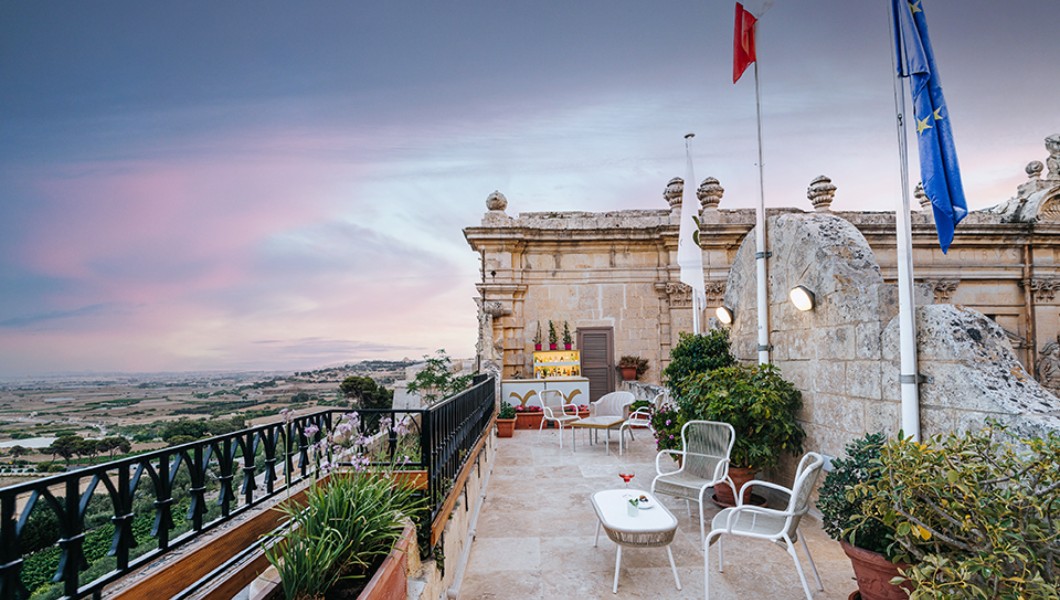 Being the pioneers of premium wine on the island, it's not surprising that Meridiana vintages monopolise De Mondion's 400-bottle-cellars. My companion for the evening is the patron goddess of sailors, Isis; an easy-drinking citrusy pour made from unoaked Chardonnay. The sea protectress' eyes still adorn the prow of Malta's crayola coloured fishing luzzus in Marsaxlokk Harbour – the Turks landing point during their famous 16th-century siege.
Eight miles west along the coast from Marsaxlokk is Blue Grotto – a cluster of sea caverns concealed under a 30-metre-high-natural limestone arch – named by British soldiers after Capri's Grotta Azzurra. The next morning, I clamber aboard a local wooden frigatina from the tiny harbour village of Wied iż- Żurrieq to witness the caves' extraordinary natural phenomenon. It doesn't take long for our seafaring party to be silenced by the sun's beaming rays, which paint the waters fifty shades of mesmerising blue.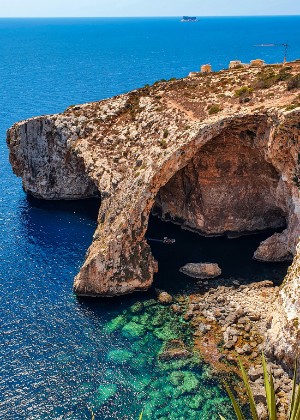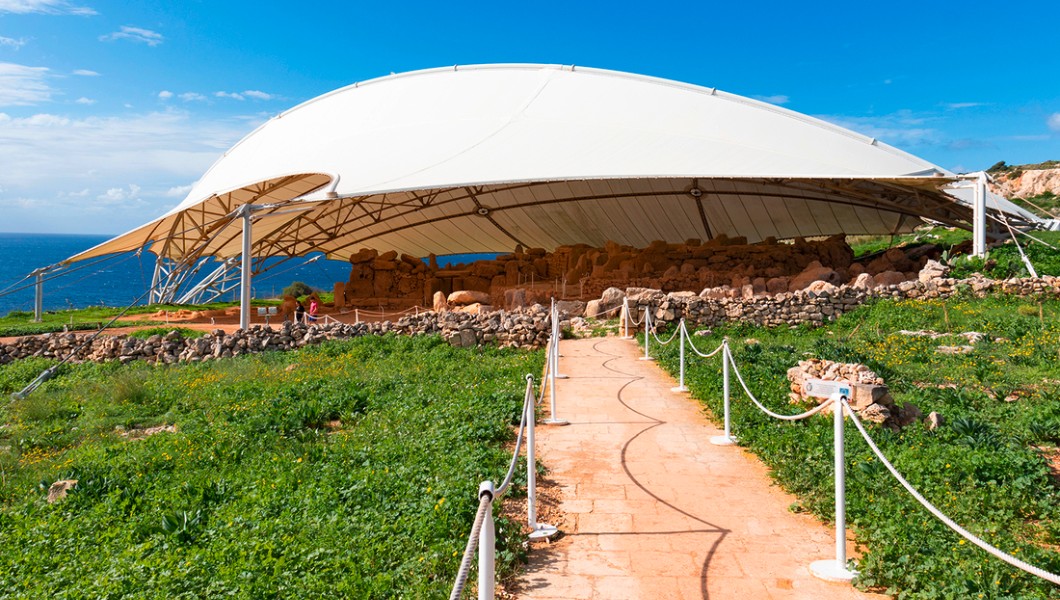 Opposite lies the deserted isle of Filfla, which you can also survey from Mnajdra: a megalithic marvel set dramatically atop a sea-sprayed rocky plateau on Malta's southern coast. Predating the Egyptian pyramids, it ranks amongst the oldest surviving freestanding structures in the world, along with its 5,000-year-old temple twin: Ħaġar Qim. Under a weather-buffering canopy, Maltese guide Stephen Florian escorts me through its trilithon entrance, pointing out the human-made elliptical hole where light filters through at sunrise on the summer solstice. "Visitors can literally catch the first rays of summer here!" he says, adding, "Knowledge is preserved in stone." One of the limestone-cut complex's richest treasures is a small army of Botero-like stone statuettes, safely displayed at Valletta's National Museum of Archaeology.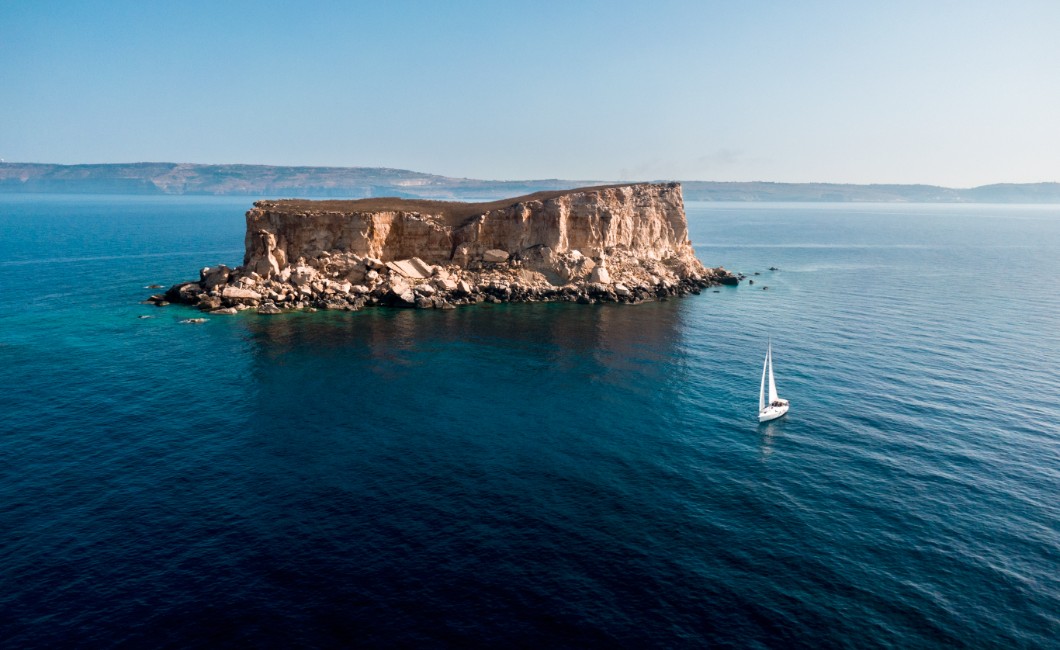 Back on the fortressed capital's hilly, highly polished steps where Crusaders once trod, I follow my nose to lively Merchant Street, one of Valletta's longest thoroughfares. At its northern end (almost at the tip of the city's peninsula) stands Rosselli: a handsome 17th-century-townhouse-turned-luxury hotel with an illustrious past. Its former owner, Don Pietro, was a wealthy goldsmith and philanthropist, responsible for commissioning one of Valletta's oldest churches.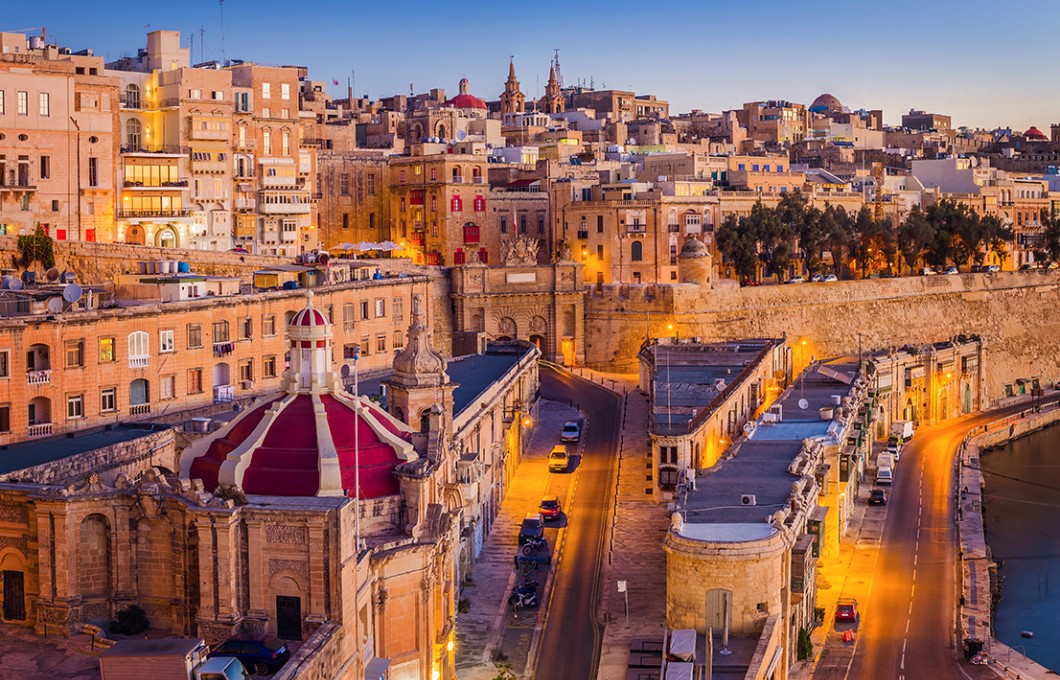 The flagship property of Maltese-owned AX Privilege's portfolio oozes sultry glam from the off, blending Baroque flourishes with jewel-coloured velvet upholstery. I'm drawn, moth-like, to its light-flooded central courtyard that cuts like an apple core through the four-storied building. Its centrepiece is an original 400-year-old fountain, the unlikely muse for its 25-designer-rooms-and suites' washbasins. Most indulgent are the four Don Pietro wellness rooms (named after the master of the house), clad in Maltese marble and boasting private saunas. My own spiral staircased Heron's suite is a vision of oversized print wallpaper, Italian furnishings and bespoke touches like brass inlays and handcrafted leather drawer handles.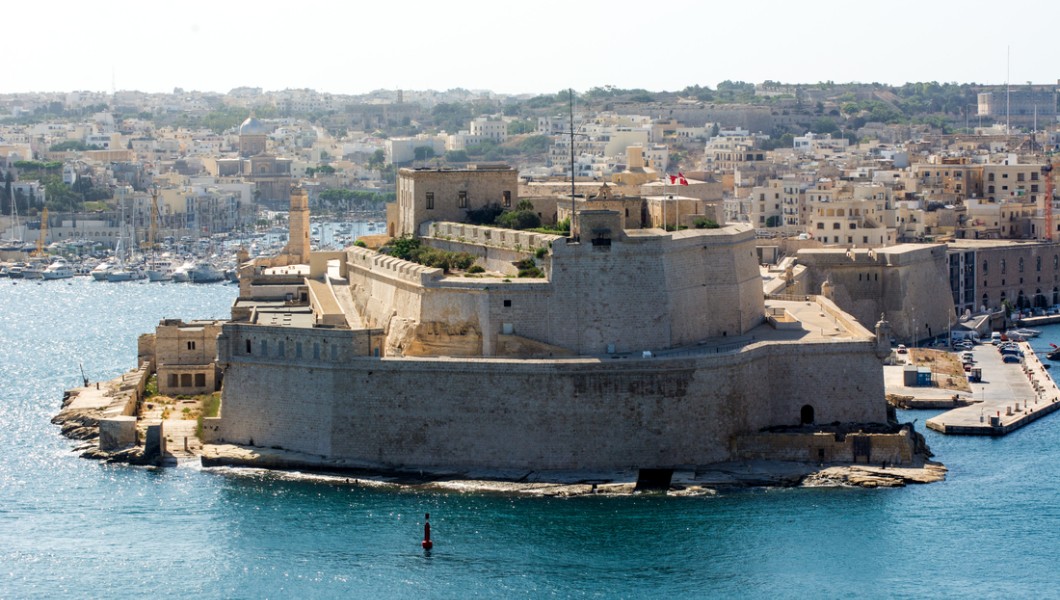 Satisfyingly, this same attention to detail permeates three floors down in the hotel's Michelin-starred Under Grain, where the cuts are as meticulous as the service. Inspired by Valletta's 20th-century tailoring workshops, the vaulted cellar restaurant is decorated with rolls of fabric and kitted mannequins. Even Chef Victor Borg's ever-evolving seasonal menus are presented on wooden clothes hangers, which I scrutinise as flutes of bubbly are wheeled around on a silver trolley! Borg's knack of reimagining familiar flavours and ingredients plays out with torched scallops, clay-baked beetroot and dehydrated artichoke leaves. The dish that really makes my taste buds sing is the milk-fed veal main, paired with charred cabbage, black garlic and macadamia nuts.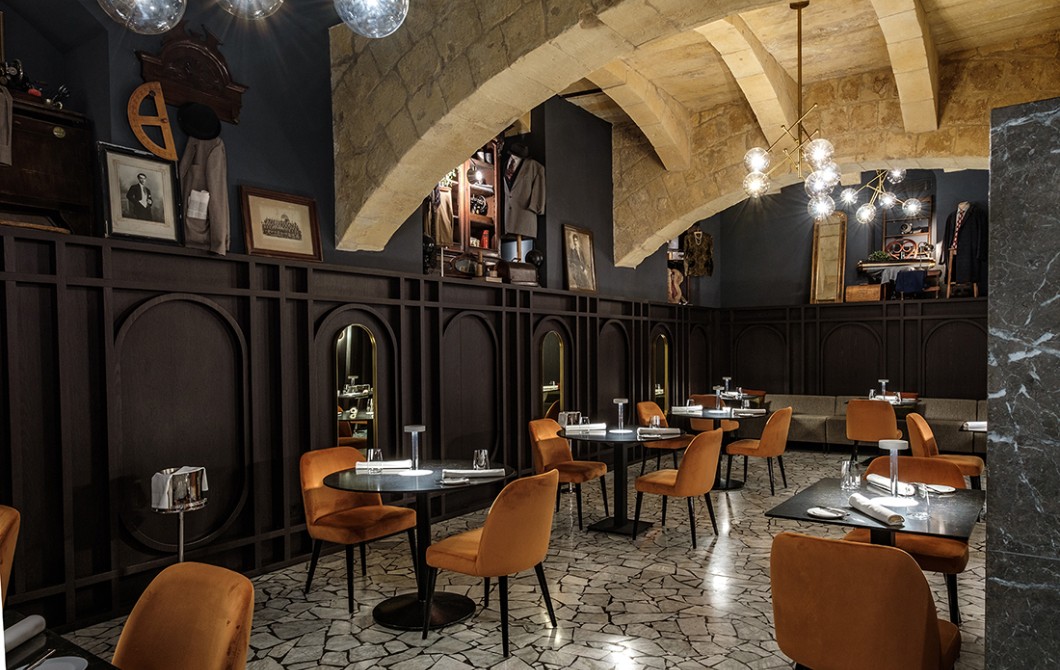 The restaurant's alfresco sibling, Over Grain, splays out across Rosselli's sun-drenched rooftop, where I drink in views of a terracotta-domed church the following morning. Dubbed one of the world's most concentrated heritage areas, visiting Valletta's 300-plus monuments are a tall order even for long-time residents! I resolve to make a pilgrimage to the finest in a whirlwind three-hours, starting with the gold-and-marble encrusted St John's Co-Cathedral.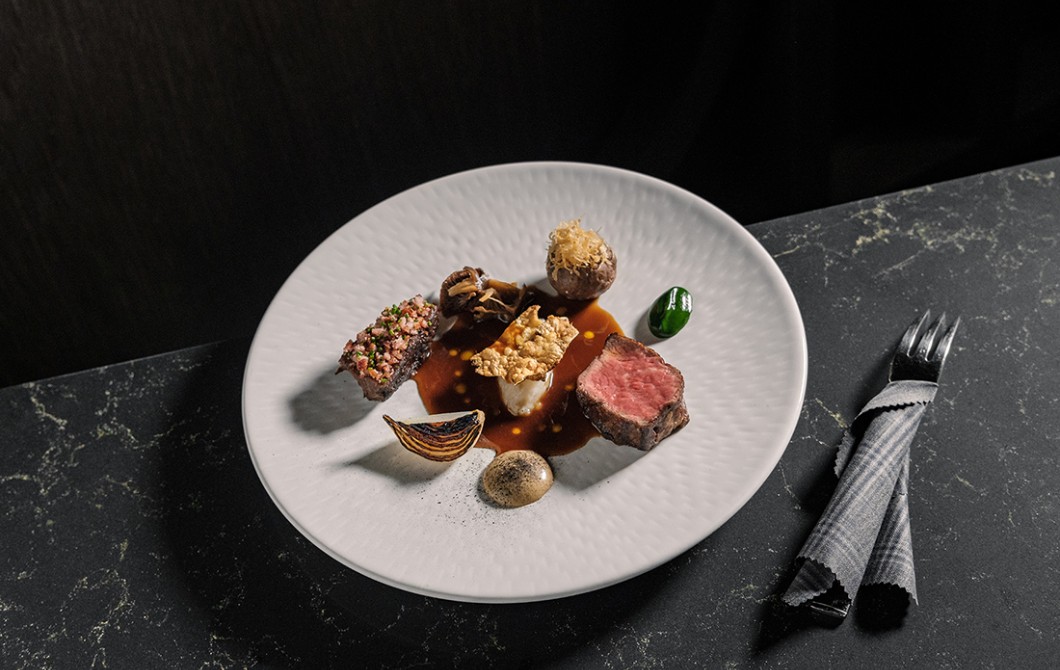 The restaurant's alfresco sibling, Over Grain, splays out across Rosselli's sun-drenched rooftop, where I drink in views of a terracotta-domed church the following morning. Dubbed one of the world's most concentrated heritage areas, visiting Valletta's 300-plus monuments are a tall order even for long-time residents! I resolve to make a pilgrimage to the finest in a whirlwind three-hours, starting with the gold-and-marble encrusted St John's Co-Cathedral.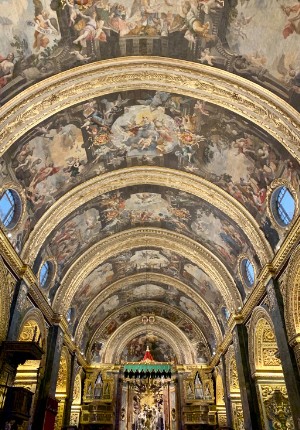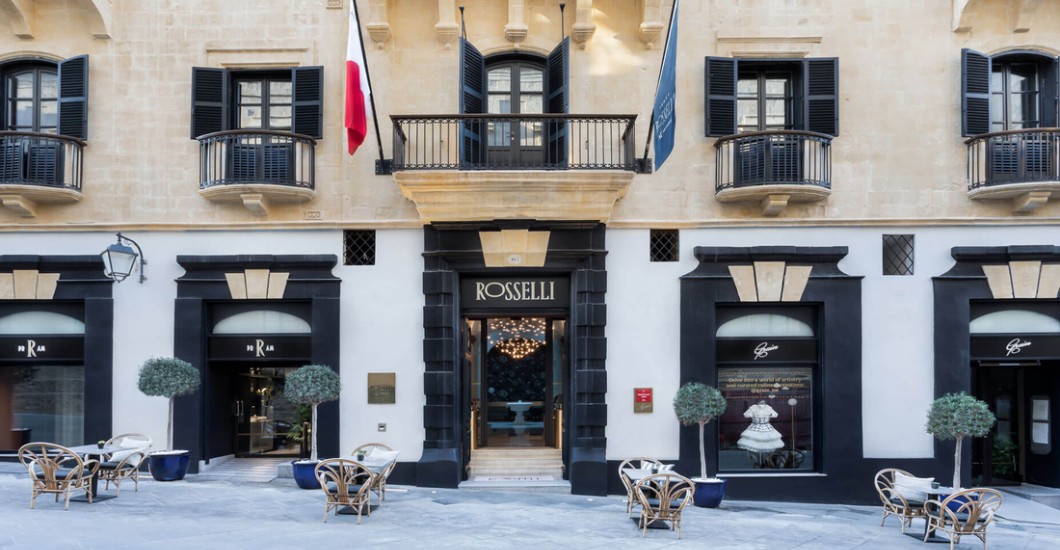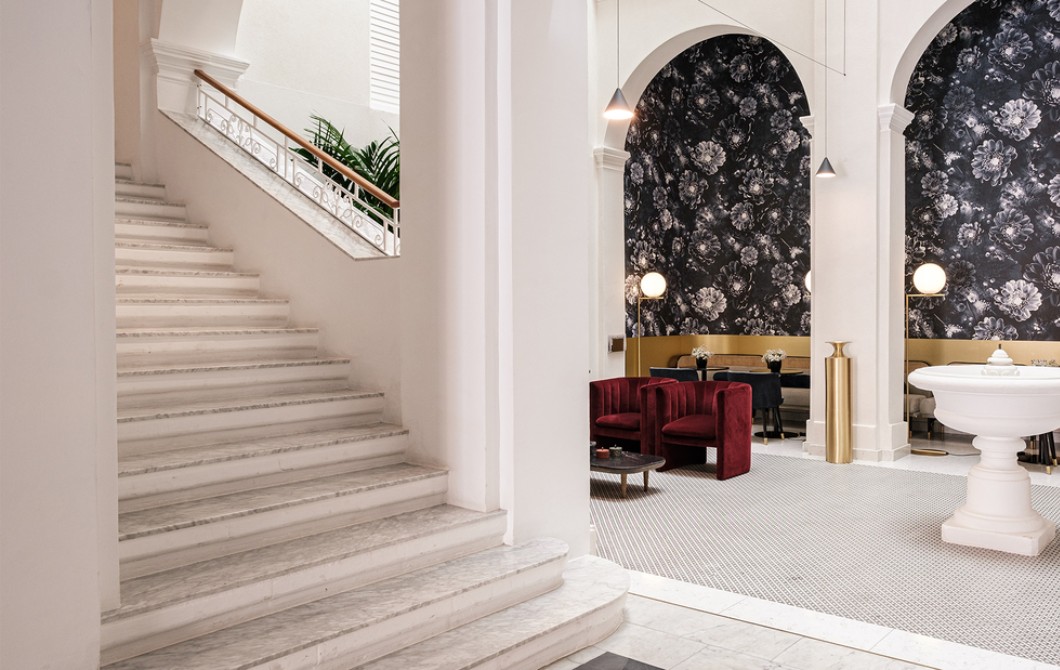 Don't be fooled by the austere façade. Inside it's all ceiling frescoes, gilded walls and chapels ornamented with precious works of art. Like most visitors, my eyes are initially glued to the floor, where a magnificent patchwork of 364 knight tombstones inlaid with marble warrant a "no stiletto rule"! I wrap up my visit at the oratory, where masterful Italian artist Caravaggio's only surviving signed work, The Beheading of St. John, hangs in all its chiaroscuro glory.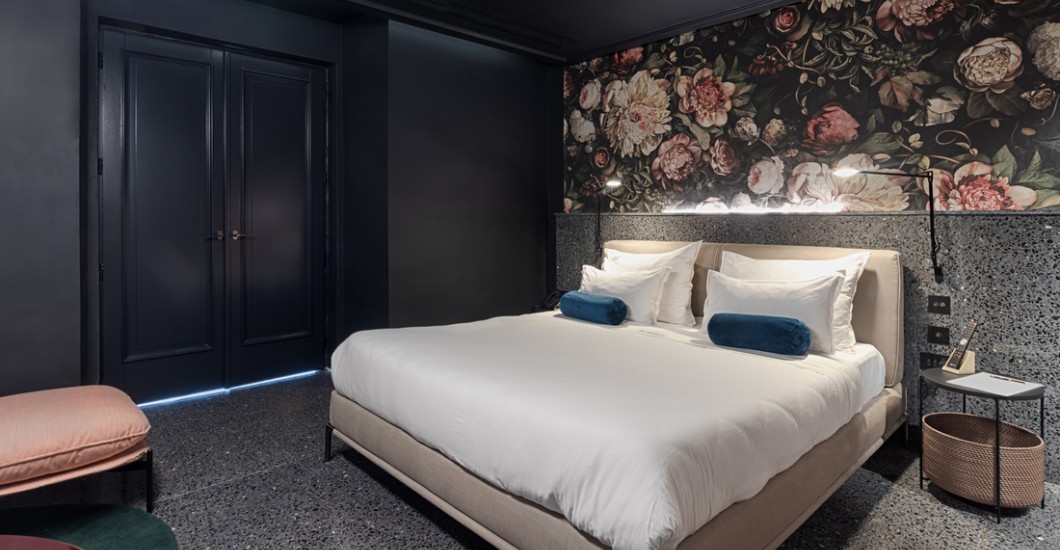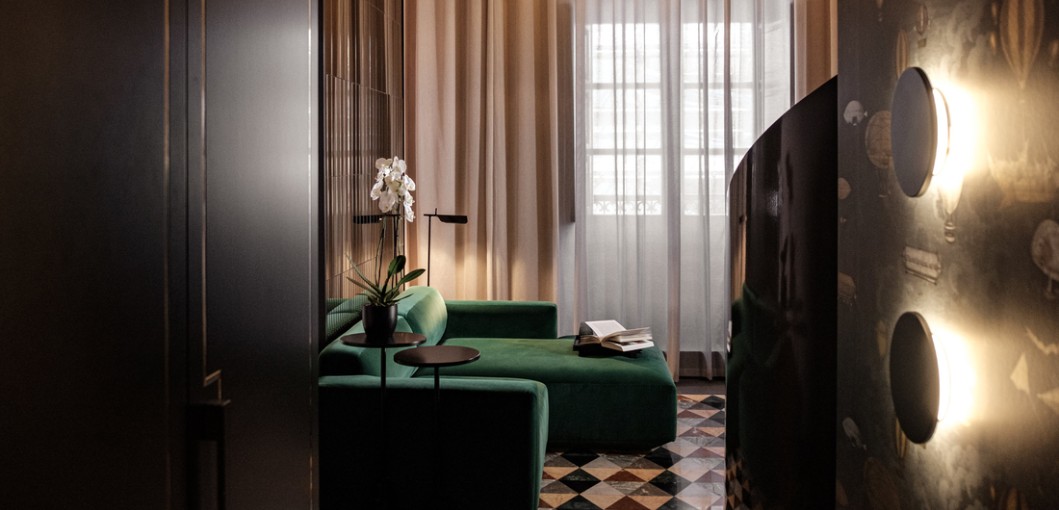 My artistic reconnaissance continues at the lavishly decorated dynastic home of the de Piro Family, which hoards a prized collection of 17th-century maritime canvases. A living museum, 400-year-old Casa Rocca Piccola is also the residence of Nicholas de Piro, who delights in mingling with walk-ins, recounting tales of his ancestors and family heirlooms.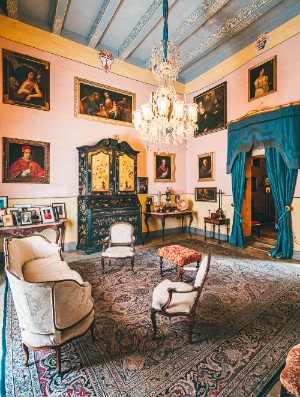 The most eccentric include a portable 18th-century chapel and Venetian glass-blown breast pump! Midway through our tour, the octogenarian makes a hurried retreat to the orange-tree shaded courtyard, where Kiku III (de Piro's blue-gold macaw), has gone AWOL! This is also where museum-goers will find a series of stone steps leading to the building's wartime air-raid shelters. "During WW2, Malta became the most heavily bombed place on earth," my guide Stephen remarks soberingly.
From one stately aristocratic palace to another, I savour my last Maltese meal at downtown Valletta's most storied address: Hostel de Verdelin. Its previous incarnations include a bank, Malta's first hotel and a police station. A recent multi-million-pound reboot has reimagined the baroque beauty's sunken cellars as a whisky-cum-karaoke bar, and its triple-heighted ground floor as a Soho-House-esque brasserie. Snugly cocooned in one of Gracy's Italian leather banquettes (designed with weekend comfort eating in mind!), I devour homemade butternut squash ravioli under sweeping stone arches. A destination for aesthetes as much as foodies, waiters are tailored in Milanese threads, whilst the brasserie's fish-scale-tiled open kitchen drips in copper. Even the gold ceramic-sink restrooms are a thing of beauty.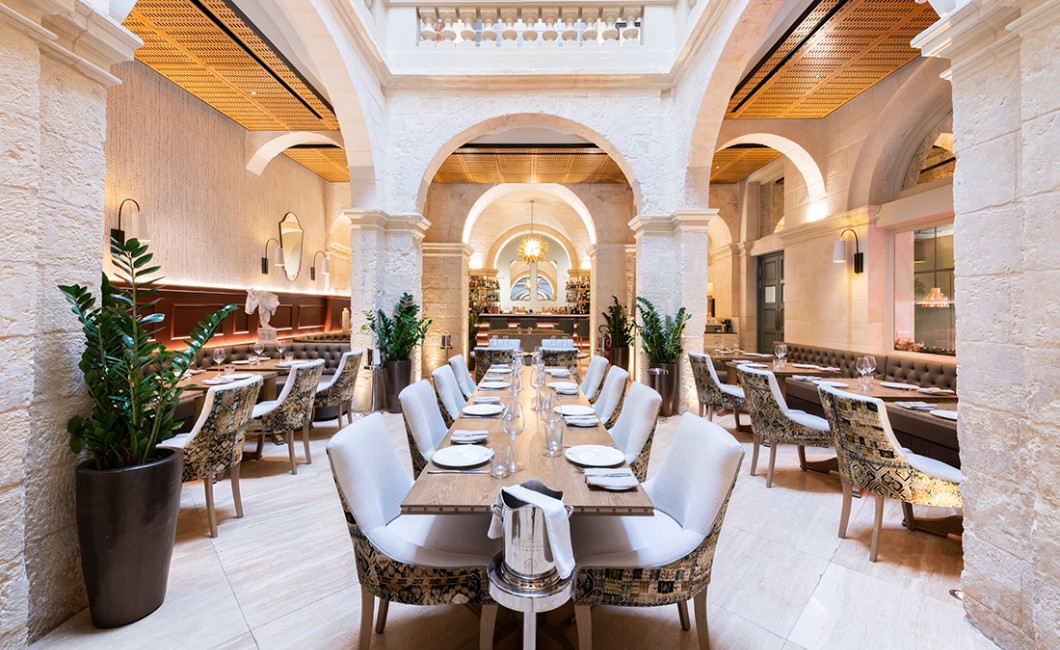 The palazzo also claims Malta's first luxury members' club (upstairs), complete with wraparound balcony overlooking St. George's Square where the George Cross was awarded to the island in 1942. Almost 60-years on and the Maltese are showing their stoicism once again in the face of a pandemic, and rediscovering the island's halcyon heydays…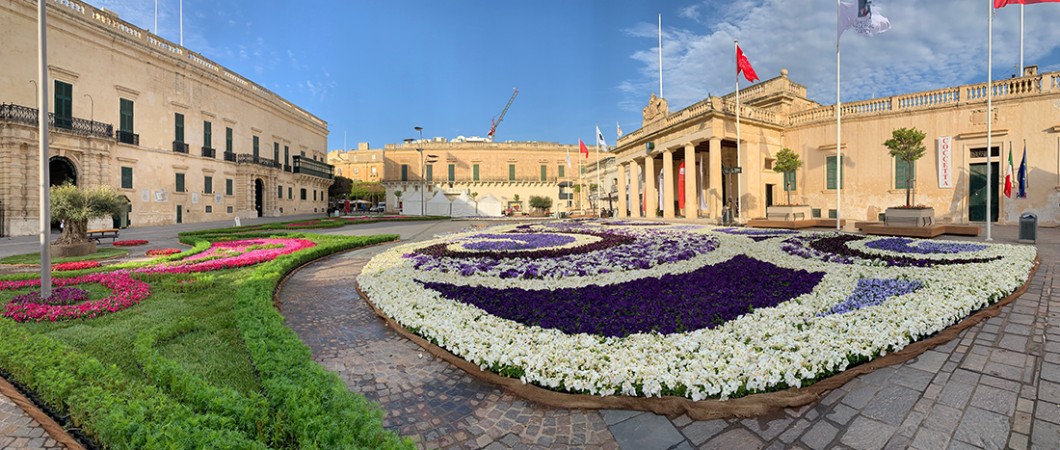 DESTINATION:
The Phoenicia Malta
+356 2 122 5241
Rosselli – AX Privilege
+356 2 124 5245