Regardless of whether or not you've visited Malta, chances are you've already seen more than you realise. With its Arabesque palm-lined streets, Mediterranean promenades and plentiful Roman remnants, the southerly European island makes for quite a versatile backdrop on the silver screen. The dedicated "List of films shot in Malta" Wikipedia page lists 113 movie productions since 1925, all filmed in various corners of the main islands, from the fateful stomping grounds of Maximus Decimus Meridius in Gladiator (2000) and the dynamic backdrops for Troy and Alexander (both 2004), to a makeshift Lebanon in Munich (2005).
Malta is a bit like the set of a major Hollywood studio, with all of the hubbub, transitioning constantly between epic productions, but instead of plastic Ben-Hur props strewn around the streets, Maltese history lives on, hewn from the islands' own rock and far more epic than most works of fiction. The country's name is derived from the Greek word "μέλι" (meli), meaning "honey", but the fertile land, flowing with all the proverbial milk and honey, was coveted above all by military strategists, with brutal starring roles in the conflicts of the Carthaginian Empire, Roman Republic, Crusaders and, of course, the (erstwhile) great British Empire in both World Wars, which is ultimately how it became such a varied tapestry of culture and architecture.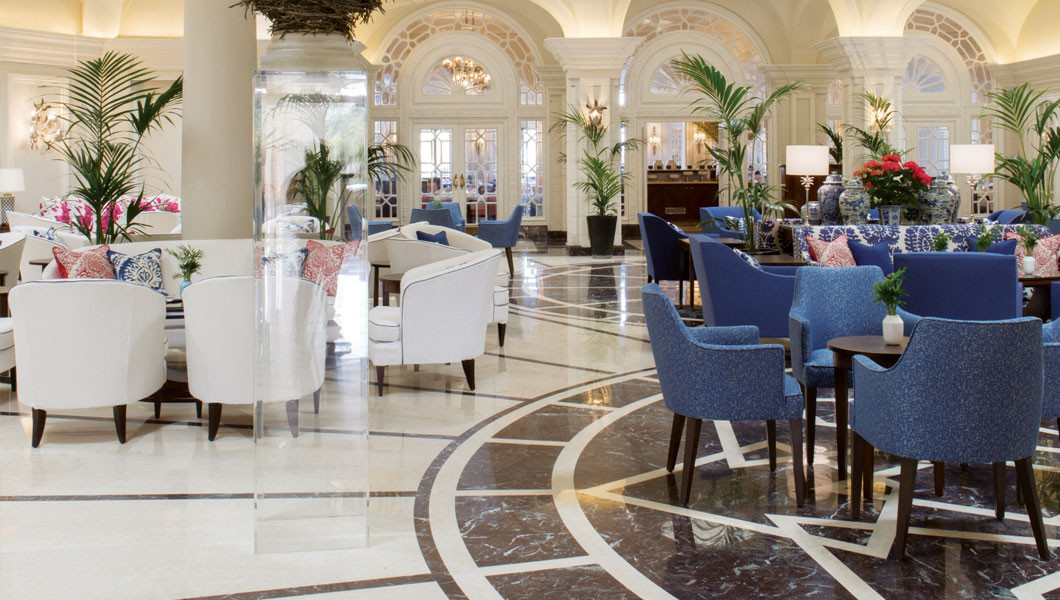 But in more recent, peaceful times, the Nurse of the Mediterranean – so named due to the number of wounded soldiers cared for there – is now harbouring well over a million vacationers each year, with seasonal waves of Brits, Italians and hordes of other European visitors arriving for the enticing combination of living history, relentless rays and incredible affordability. From the Gulf, it's a reasonably swift eight-hour flight via Larnaca with Emirates, though once you've landed, don't expect to beam yourself across the island – Malta has more cars than people, and unlike the Italian neighbours to the north, it's clearly not fashionable to opt for a Vespa, or any two-wheeler for that matter. The result is car-clogged roads, especially at rush hour when the traffic is relegated to a crawl and probably no faster than a fatigued Roman phalanx, so plan your excursions accordingly. Considering the hefty volume of visitors to the islands, there's an ample amount of five-star properties on offer, and some all-familiar favourites if you're looking to ride on a wave of loyalty points: The Westin, InterContinental and Kempinski all present. And more recently, filling a sweet spot where luxury and modernity converge, The Phoenicia Malta has been added to the mix. With 136 rooms and suites, the original hotel property has been lavishly restored by Campbell Gray Hotels, retaining many features, including the original tiled floors and, naturally, the stunning sea views. Stretch out a little in one of the 56-sqm Harbour View Suites, with separate bedroom and sitting areas, a walk-in shower and panoramic views of Valletta's Marsamxett Harbour and Grand Harbour.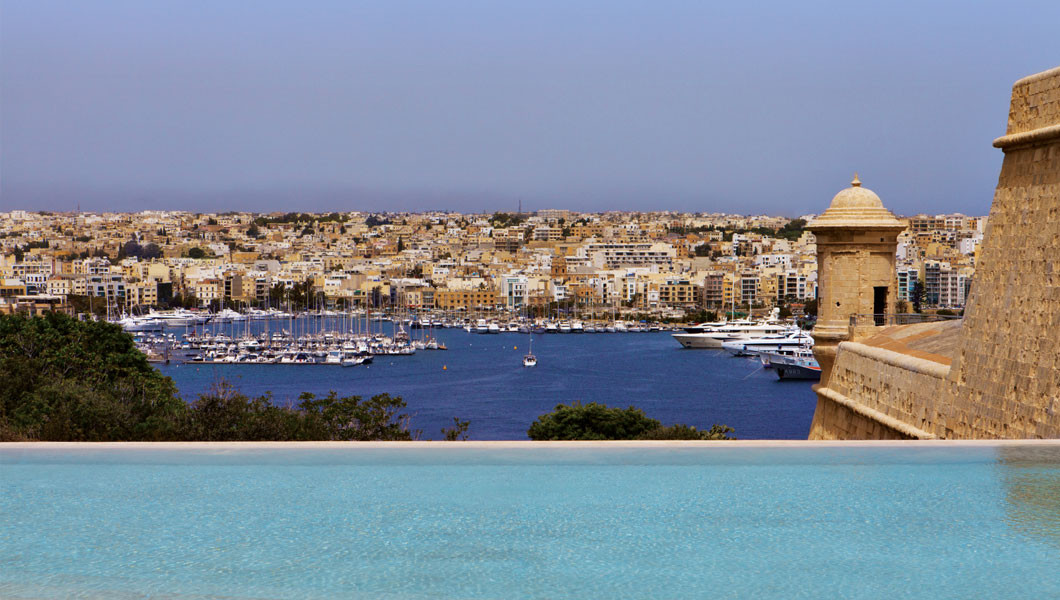 For a continued dose of modernity, in terms of both architecture and retail options, take a stroll from the adjacent Tigné Seafront up the elevated ramp, loaded with love locks, to The Point, a shopping mall lined with terraced areas on two sides. If you continue strolling, the promenade area is scattered with cafés, eateries and plenty of hilly side streets that intersect across the small peninsula – including a curved three-kilometre jaunt over to the even more picturesque St. Julian's Bay, home to much more varied and dynamic nightlife options, not withstanding Paceville – which I initially (and embarrassingly) thought was being referred to as "PACHA-ville", referencing the cherry-logoed superclub franchise.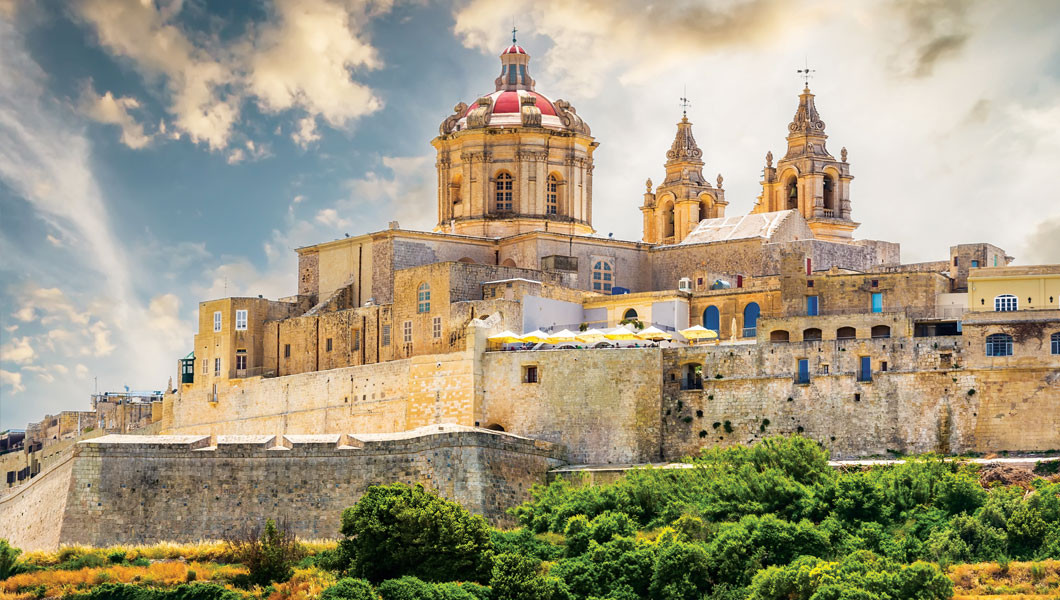 In my defence, that's because the neighbourhood is advertised as "Ayia Napa lite", a collection of bars, clubs and gaming venues, reminiscent of the better-known Cyprus coastal strip. It's a reasonable cluster of streets if you want to let off some steam, especially if you're partial to pitchers of dubiously colourful cocktails, peacocking adolescents and aggressive club promoters; however I leave the party zone to the hordes of Maltese students and instead, get my geek on at some of the spectacular historic haunts around the islands.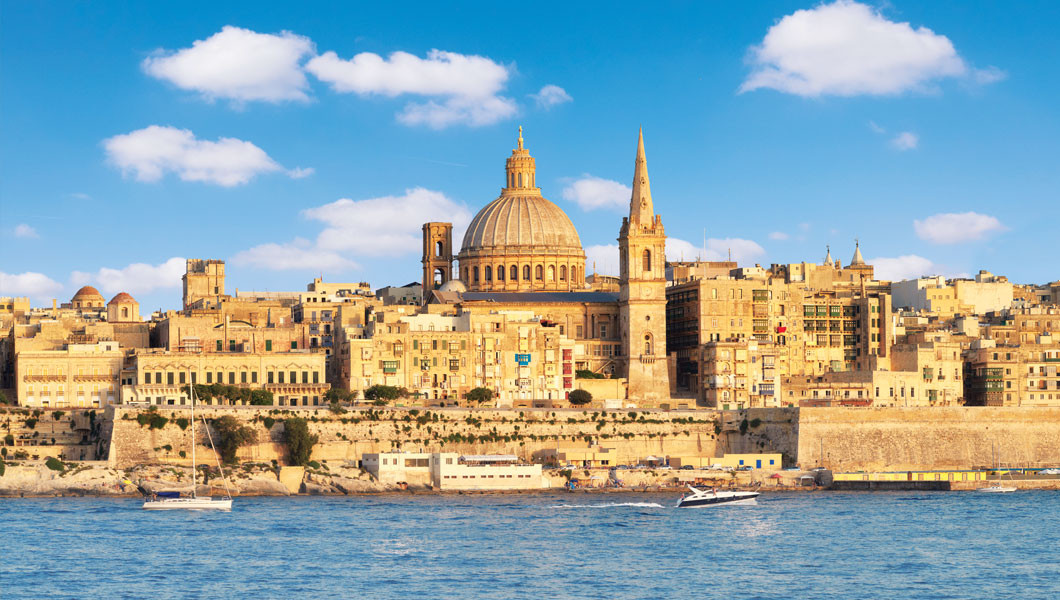 t really goes without saying, but make sure you find an experienced guide. Many are available but you can't really unlock the layers of rich history without a little professional help. Brace yourself for a Dan Brown-esque adventure as you retrace the footsteps and skirmishes of The Order of Knights of the Hospital of Saint John of Jerusalem (not so easy to say after a night out in Paceville), a medieval Catholic military order that continues to this day, switching its efforts from religious crusades to charitable ones, raising money for refugees, disaster relief and other noble causes around the globe. Unsurprisingly, Valletta has been a UNESCO World Heritage Site since 1980 and flourishes in the role of preserving its history while being forward-facing with some of its more contemporary buildings, most notably the new Parliament House of Malta, designed by Renzo Piano and opened in May 2015 – hence the city is due to be European Capital of Culture in 2018.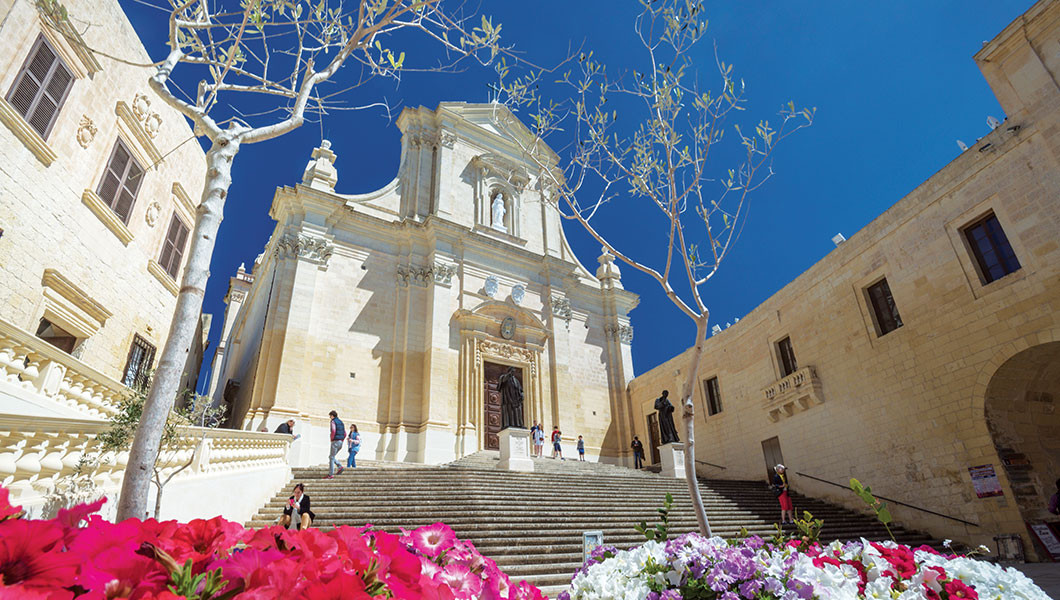 The "Knights Hospitaller" once had control of The Saluting Battery, one of the country's must-see sites and a throwback to the 19th century when the guns were fired at midday to signal out the exact hour by which ship masters would calibrate their chronographs on-board. Prior to that, since the 16th century, it was a point of fortification – for the Brits, Ottomans, et al. – and the cannons still fire each and every day, nicely supplementing your morning espresso – especially if you manage to get quite close. If your ears are left ringing while you explore the surrounding Upper Barrakka Gardens, then you might want to pay a visit to "the silent city" of Mdina, which adds yet more Arabic etymology – simply meaning a walled town.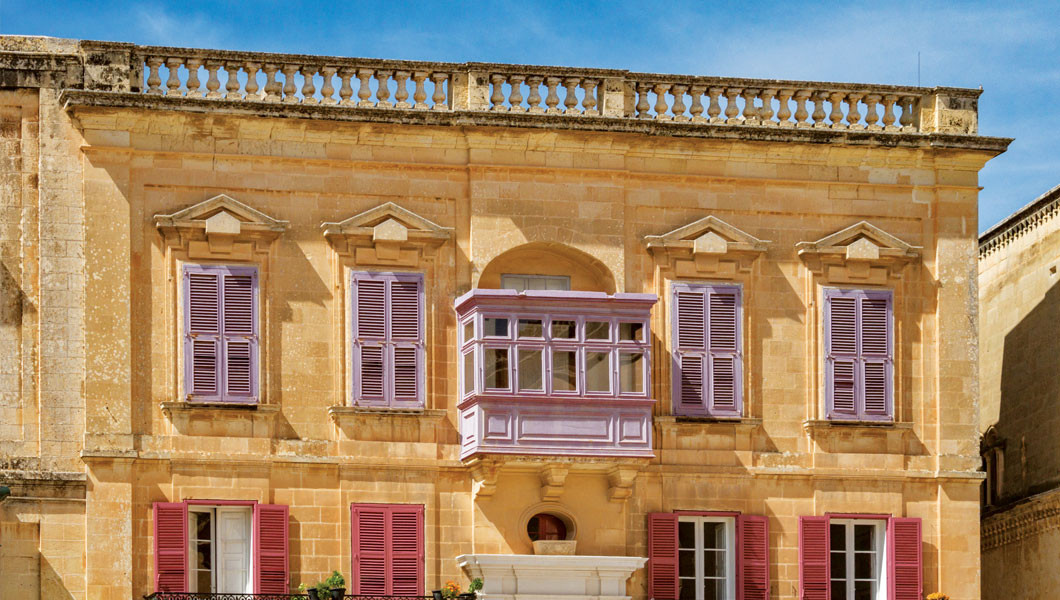 It might be older than Valletta, with origins that can be traced back as far as 4,000 years ago, but it looks as immaculate as a modern-day theme-park replica, which it almost is. The so-called silent city earned its name from becoming a veritable ghost town once its capital-city status was switched to Valletta, and now serves largely as a touristic area, where silence is still taken very seriously. You're more likely to see a horse and carriage, clopping over the smoothed stone floors than a car (a nice contrast to the congested roads), and there are signs urging silence all across the "city".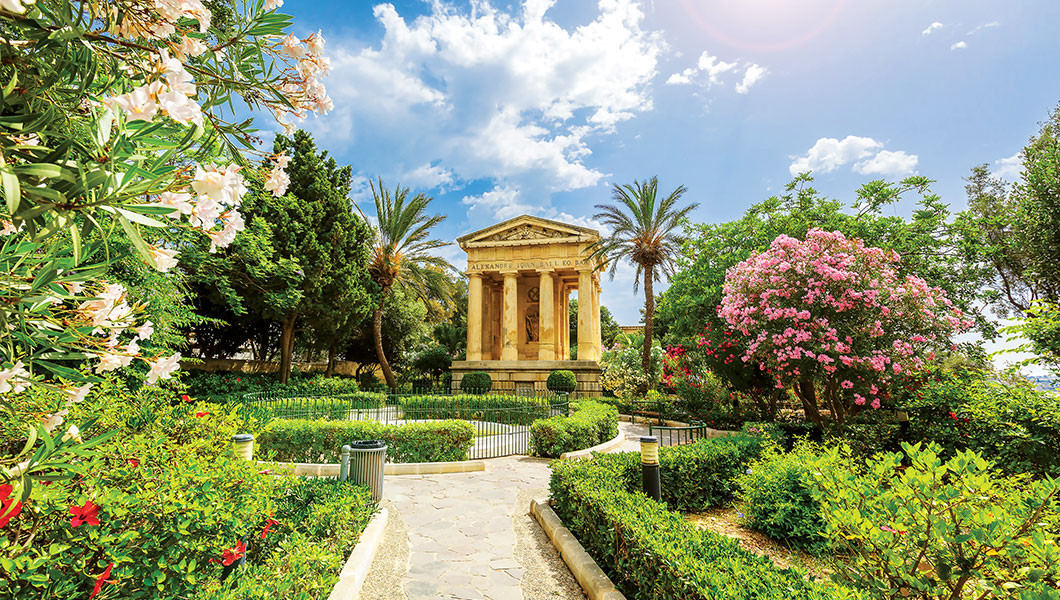 There are various venues to continue your time-hopping adventure, but one of the best slices of Malta's modern era is Marsaxlokk (pronounced marsa-shlock), a traditional fishing village in the south-eastern region, complete with a heaving market where locals peddle everything from the catch of the day, dragged into the colourful wooden fishing boats, to traditional pastries and sweets – quite a confusing nasal cocktail – as well as LED-infused fidget spinners and other tacky wares.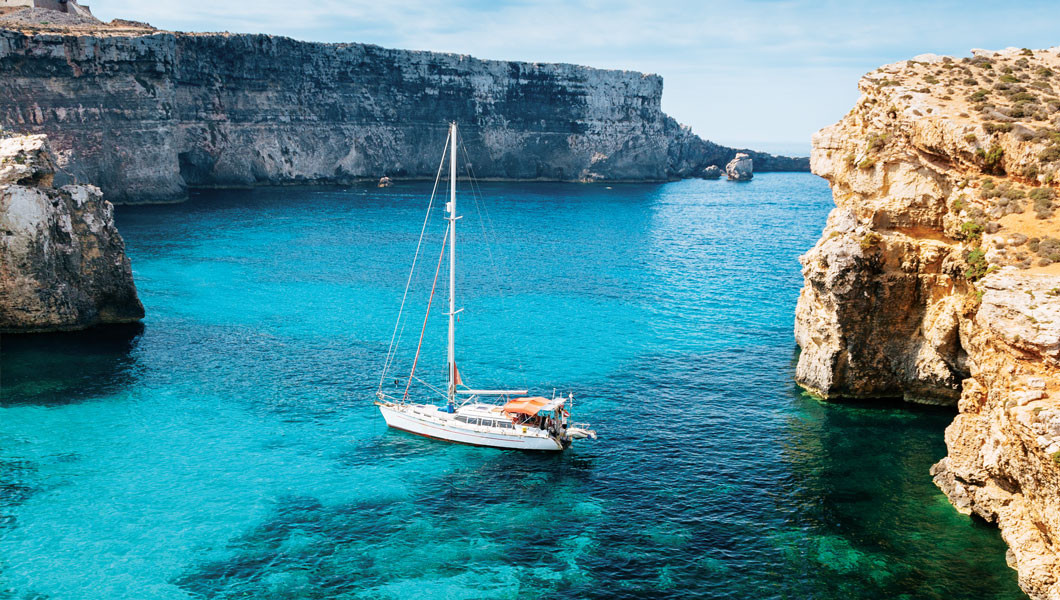 A day trip to Gozo is a must, particularly if you prefer the more serene aspects of Malta. In and out of season, the mid-sized island is the potential Goldilocks of the trio, given that Comino is a bit of a tiddler, and offers a range of sleepy restaurants, guesthouses and space to roam. The passenger ferry takes mere minutes and continuing my history lesson, I make a beeline for the Ggantija Temples , a megalithic temple complex that dates back to around 3600 BC, including two limestone temples and a ruined third – about a millennium older than Stonehenge and arguably a lot more impressive. Another UNESCO hotspot, the whole site is given over to ancient artefacts and treasures from bygone eras. It's at this point where I'd usually recommend the typical pilgrimage to the "Azure Window", one of Malta's best-known and beloved natural icons, but erosion stole the landmark from us earlier this year. It had fortunately already been immortalised in season one of Game of Thrones, where the Dothraki wedding scenes take place. If you haven't seen the show, just picture bare-chested men wrestling on some rocks. It's a little different to how it looks today, though tourists still arrive in huge numbers, presumably because they either didn't get the memo, or they're paying some kind of tribute to the fallen landmark. Or maybe, they simply want to recreate the scenes from the show.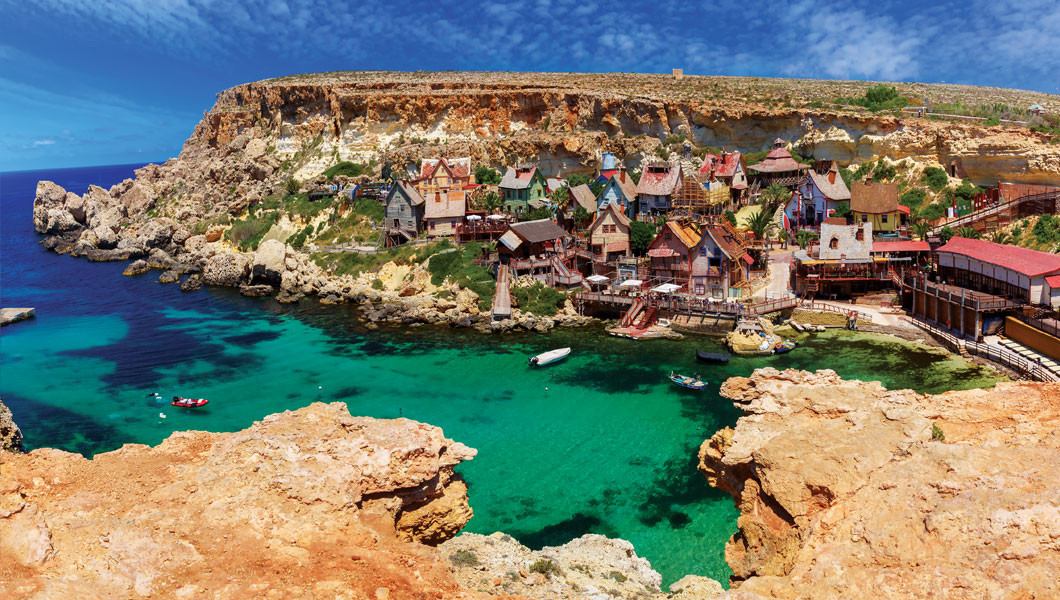 In a contrasting muddle of fiction, the nearby Ramla Bay is alleged to be the cave referred to by Homer in The Odyssey, where the nymph Calypso lived and entertained Ulysses for seven years before he resumed his journey. And back over on the main island is the more kid-friendly Popeye Village, an immaculately preserved movie set from the 1980 production with Robin Williams starring in the titular role of Popeye. More colourful and vibrant than most Mediterranean villages, the tourist trap may have bizarre cinematic origins but is the perfect option for families, with boat rides, food outlets and impossibly turquoise waters. The restaurants in and around the attraction are surprisingly diverse, reflecting the culinary draws to Malta, stacked with all the carby delights of Sicily and the abundance of frott tal-baar (seafood) readily plucked from the surrounding waters. An army (and a tourist) marches on its stomach, but a mission to Malta is a veritable feast for all the senses.