Visiting Prague was thrilling for many reasons. It's a city I had never previously visited, with a world-renowned reputation for its beauty (surely Beauty and the Beast took place in these streets?) but mostly for the uniquely luxurious experiences only available in this Old World wonderland. If you choose the right spots, what's found on the menu in Prague is going to be from a local farm, grown seasonally and dished up with exceptional flavours. A Bohemian legacy has established the Czech capital as an epicentre for art, culture and activism, and today there's a sophisticated spirit running through the various clusters of cobblestones, perfect for a bon vivant looking to indulge.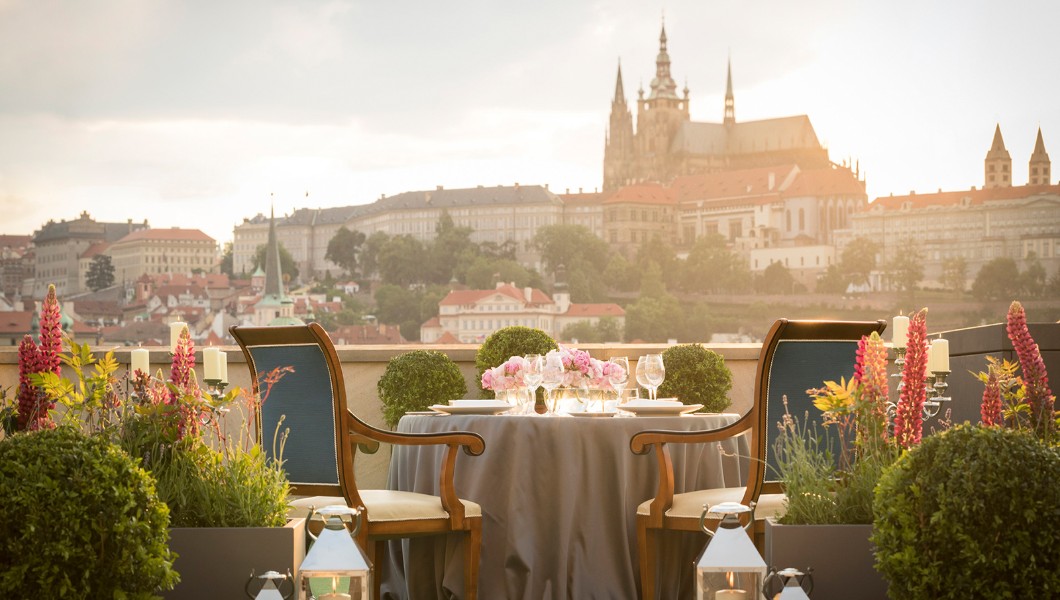 Prague has range, but what about the atmosphere? Its laid back energy resembles a Californian beach town, with an outward appearance of a Parisian arrondissement. The architecture is romantic to a fault, with quaint alleys, juxtaposed by confrontational Gothic spires that reach toward the sky. And the dining? The emphasis is on fresh ingredients; hearty dumplings and roasted duck feature on most menus, accompanied by impossible-to-find fine wines from the region's lush vineyards.
There's cafés on every corner to linger in and sip specialty coffee and forests woven throughout the sprawl of Baroque monuments and museums, with beautiful bridges everywhere, connecting cobblestone neighbourhoods to UNESCO World Heritage squares where church bells ring and summertime travellers savour gelato wrapped in trdelník (a traditional donut pastry oozing with butter and granulated sugar). A river runs through it – the Vltava to be exact – the country's longest fleuve, adding to the summer traveller's Technicolor experience, treading on green grass below blue skies, strolling past burnt orange building façades and red rooftops, surely converting the most die-hard fans of monochrome. It's difficult not to love Prague, even at face value. However, the best part about exploring its inner workings is learning that the sheer volume of intricacies is never ending.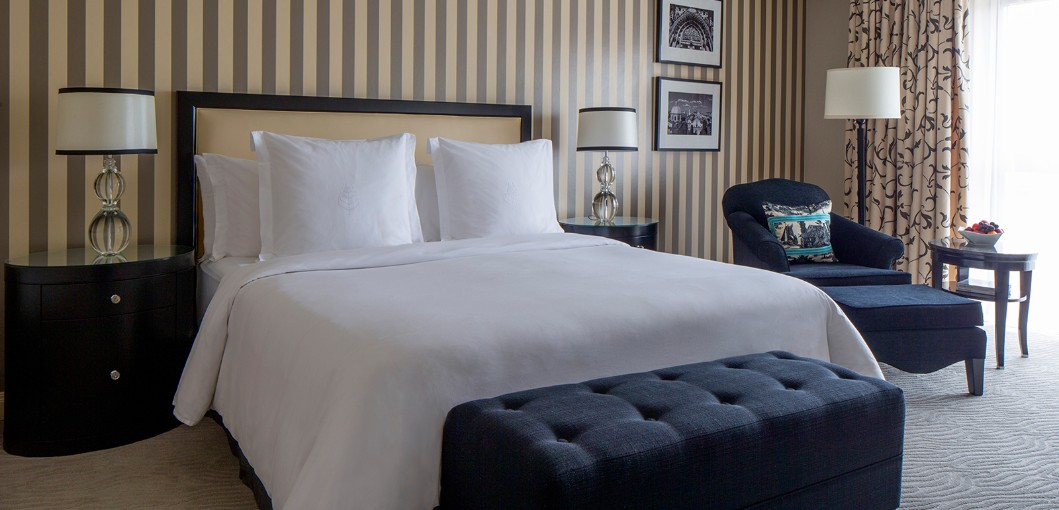 When in "Praha" (in the nation's mother tongue), a stay at the Four Seasons Hotel Prague is mandatory. Perched along the river where families, friends and lovers row their boats gently down stream, the enchanting property exudes a vintage shade of luxury, paired with the hotel's ultra-modern amenities. Checking into my room, I'm immediately in awe of the exquisite design details; al fresco paintings adorn the walls, along with antique ceramic plates, crystal chandeliers hang proud and prettily. Underneath their glint on the world's most comfortable king size bed, it's really hard to leave, but I do – mainly because the Four Seasons Hotel Prague offers rose petal mineral baths in their hi-tech spa, and rooftop dining during sunset, not to mention Champagne boat rides with views you couldn't even dream of. The centralised location on the edge of Old Town also ensures that bipedal sightseeing is a breeze.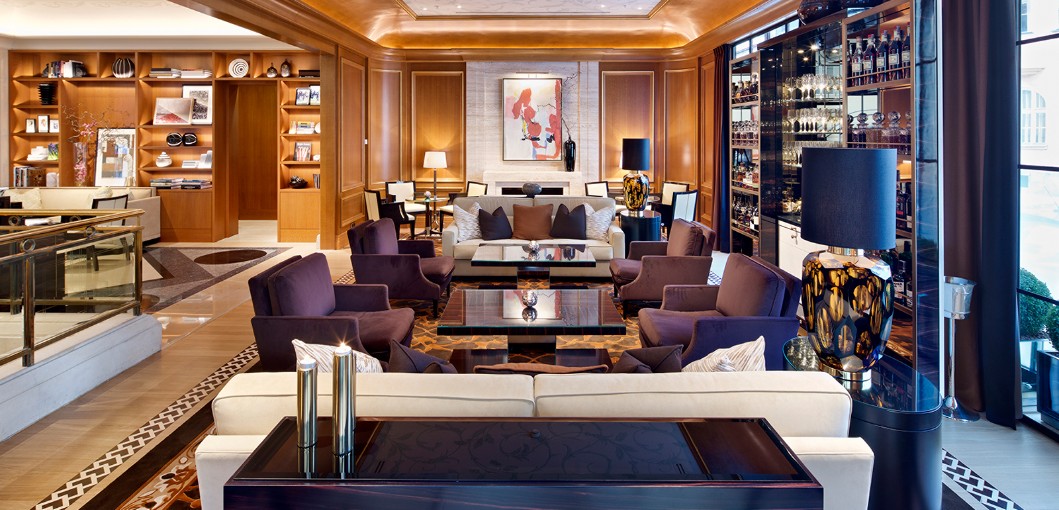 After indulging indoors, it came time to experience the city's most illustrious institutions, The National Museum (Vinohradská 1, 110 00 Nové Msto, Czechia, +420 224 497 111, www.nm.cz). An iconic structure gilded in brick and gold, it's home to just under 14 million items of artwork, artefacts, and all things pertaining to the history of the nation, as well as what came before. Established in 1818, the museum's original purpose was to forge "the renewed promotion of art and taste", and strolling through corridors of carefully curated relics, it's clear the long-term vision of the museums first Art Academy has been achieved. Much like the city which houses one of the world's largest collections, The National Museum alone is a complex masterpiece with infinite murals and motifs to absorb, but then summertime Prague has an elusive buzz in the air, so it's not much longer until I head back outdoors.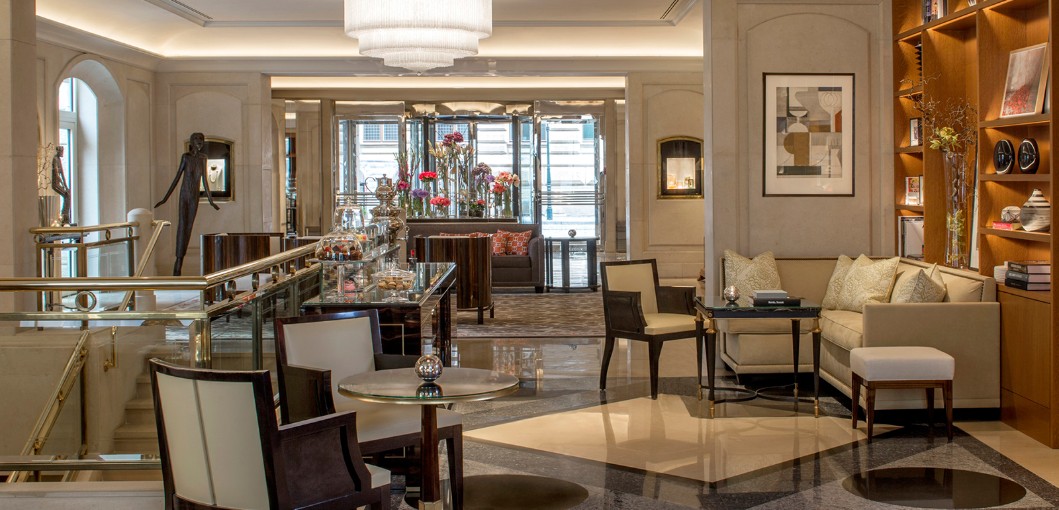 Twisting through the streets where scents of fresh delicacies hang suspended in time, it becomes apparent the artistic reputation of Prague is matched by its culinary clout. Micro-breweries, chocolate factories, brasseries and garden cafés are aplenty in the central neighbourhoods of Mala Strana into the Old Town, but I decide to begin with the classics.
Café Savoy (Vítzná 124/5, Malá Strana, 150 00 Praha-Smíchov, Czechia, +420 731 136 144, www.cafesavoy.ambi.cz) the self-described Restaurant-Patisserie-Vinoteque, is a worthy starting point. Romantic details signify this culinary hot-spot is in fact an institution: a full blown bakery in the basement with glass viewing panels, a preserved Neo-Renaissance ceiling (the original from 1893) painted with no less than 100 colours, with tall narrow windows that usher in soft sunlight, and a pastry spread overflowing with chocolate cakes, strudels, financiers and local summer fruit glazed in sugar. I order the glazed apricots wrapped in savoury homemade dumpling dough, frosted in powdered sugar and fresh ground gingerbread. After a leisurely lunch, a walk through the adjacent towering forest of Petrin Hill is ideal. Celebrated for its manicured Rose Gardens and vista views, much like the rest of Prague's best sites, it's only a block away from the flowing Vltava.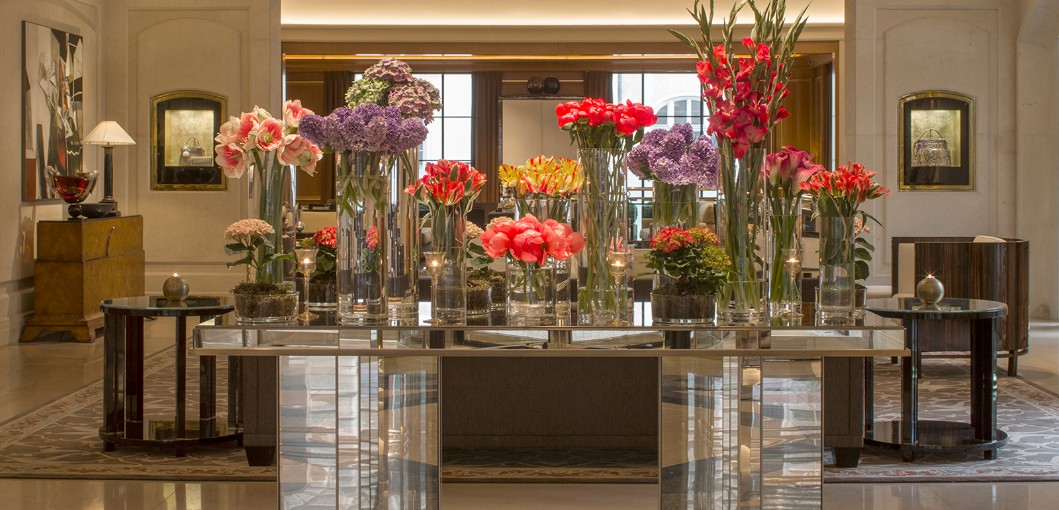 Whether shopping at the majestic boutiques on Parizska Street, or tasting the refined dishes served at La Degustation Bohême Bourgeoise (Haštalská 18, 110 00 Staré Msto, Czechia, +420 222 311 234, www.ladegustation.cz) a must-try Michelin starred mainstay, this pocket of preserved country feels mystical. Making my way back to the comfort of my Four Seasons room, there's still so much duality to admire; stark brick overflows with green vines, Park Kampa by the river houses modern art, and "the narrowest street" in Prague leads to the Franz Kafka Muzeum (Cihelná 635/2b, 118 00 Malá Strana, Czechia +420 257 535 373, www.kafkamuseum.cz).
No matter the path one decides to explore in Prague, the magic is tangible: proximity to beautiful eateries, art to absorb, designers to shop, and an incredible amount of flowers to smell all justify the magic. With such a vast spectrum of luxuries, the sheer amount of history, flavour, and flair is found both inside and out.
Stay:
Four Seasons Hotel Prague
Prague, Czech Republic
+420 221-427-000