Two black-eyed pandas teeter on the edge of a wooden platform, lazily pawing at each other with their front limbs, their hind legs dangling over the side. Their tussle begins with a slow-motion swipe and continues with a gentle nip of snow-white neck fur, and just before tumbling over the edge, the smaller bear uses a jet-black paw to strike his companion in playful retaliation. They roll down the slanted platform – a flash of a pitch-black and snow-white fur – until the smaller bear is defeated and the bigger panda does a clumsy victory stomp back to the top of the platform. I'm at the Chengdu Research Base of Giant Panda Breeding where a crowd of animal lovers is watching the bears engage in five minutes of slow, languid grappling. Though I could watch these bears play all day long, they are most energetic in the morning. Save for a few of these scuffles, by 10am at least half are either sprawled out asleep, or lay on their backs, gorging on bamboo.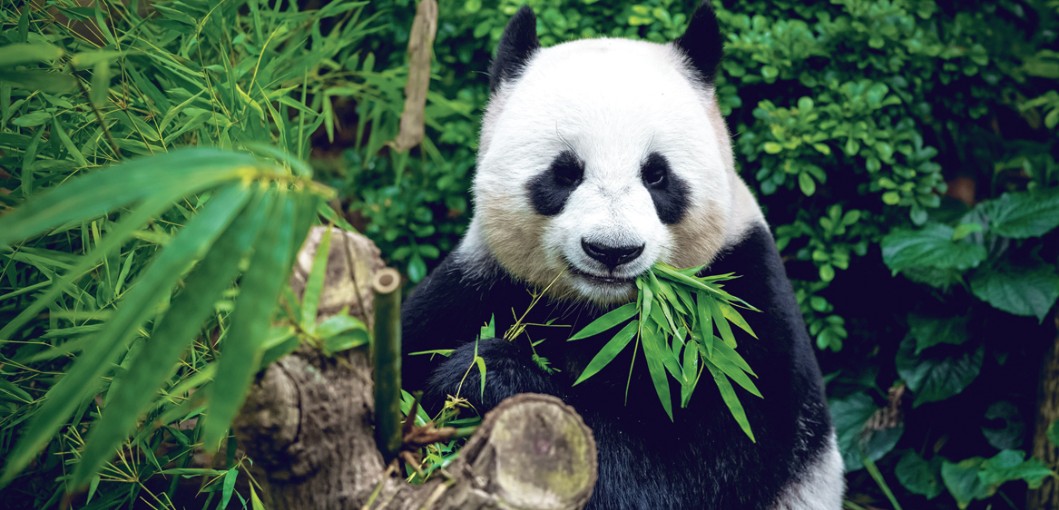 The bamboo forests, lakes and hidden dens at the non-profit research and breeding facility are home to around 120 of these endangered bears. The youngest are around a year old, still agile enough to balance in branches to sleep, one in each tree. At any age, they're heart-stoppingly cute, which may explain why humans have invested so much effort in trying to boost their populations, despite their famous lack of interest in procreating. Just weeks after my visit, one of the pandas gave birth to a set of twins – tiny pink things that would fit comfortably into each hand. Faced with declining bamboo forests, the vast centre on the edge of Chengdu provides a natural habitat for giant pandas and their smaller red cousins, allowing for extensive scientific research and conservation education. As Chinese cities expand outwards, this work has never been more important.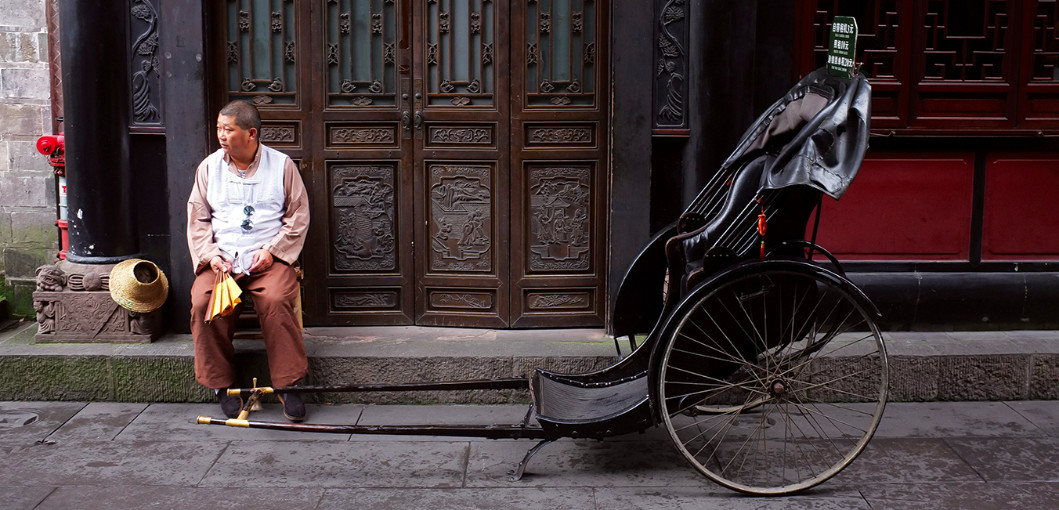 Chengdu, the fourth city and emerging economic powerhouse, with a population of 14 million, is the capital of Sichuan, a south-western province nearly six times the size of the UAE. It's a case in point for the country's mass exodus from the countryside to urban centres. The city certainly feels marginally more relaxed than Beijing and Shanghai (the Sichuanese have a reputation in China for being laid-back) but it's still huge and chaotic by most people's standards. As we leave the research base and its relative tranquility, the frenetic pace of this huge city seems even more apparent. I imagine zooming out to a bird's eye view and watching the thoroughfares – the veins of the city – heaving as if taking in 
lungfuls of pollution. That's not to say the metropolis isn't a fun place to be. Chengdu has an undeniable buzz, the constant noise reminding you there's always something happening – from extravagant modern fine-dining options housed in traditional buildings and luxury shopping options just yards away from temples, to teahouses and alleys filled with hotpot joints and bright red signs in unfamiliar Chinese characters.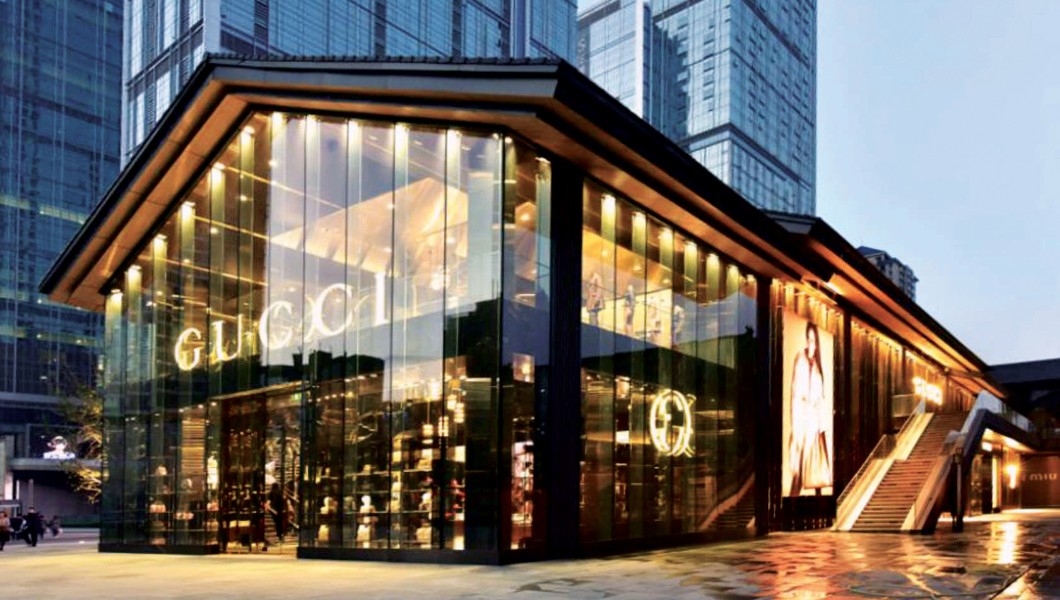 Traditional as it is modern, nowhere is this more true than in Taikoo Li, a mix of restored buildings and modern architecture in the centre of the city – think pagoda roofs and glass walls. Cartier, Gucci, Ralph Lauren and Hermès sit alongside smaller fashion and design boutiques, plus bars and restaurants – try Vinoteca, a rooftop wine bar with an extensive fine wine and champagne menu. I'm tempted into what appears to be an upscale interiors shop by sleek, clean-lined tables, chairs and bookcases propping up minimalist vases, only to find The Upper Gallery is, according to an enthusiastic member of staff, actually a gallery and booking-only concept restaurant, where intimate dinners are served among – and on – the innovative designs. Sadly there's no time to get a booking, though I have more historical ideas for the immediate future: namely the Daci Temple, which dates back to the seventh century and is centred in the middle of this hip, new development. Deep red exterior walls, and a pagoda roof topped with a line of bronze warrior-like statues give way to a black, white and slate-grey courtyard where flickering red and pink candles throw off tangible warmth.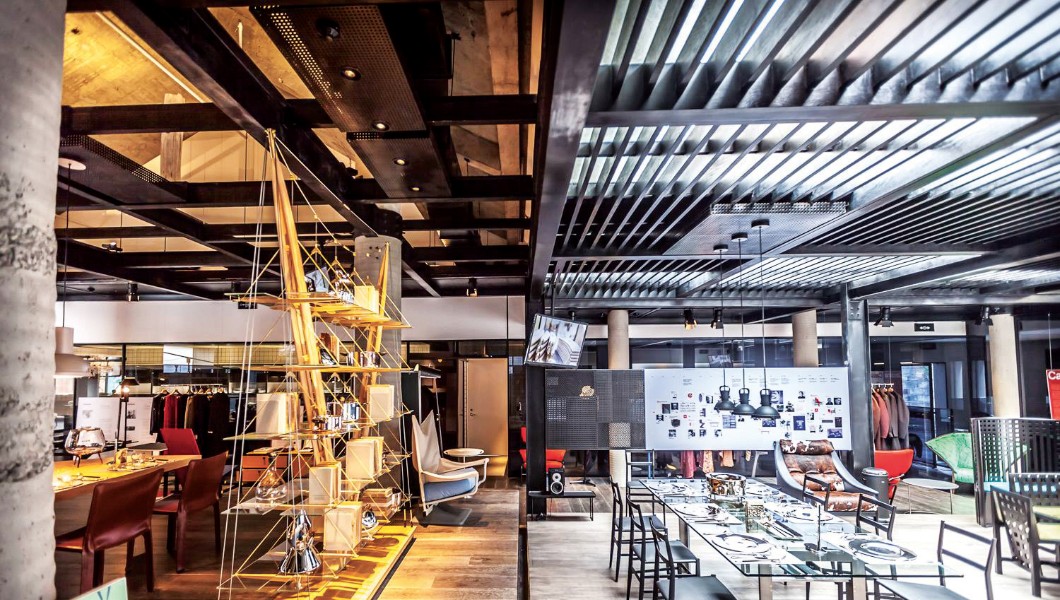 The sense of contemplative calm is not unlike that of The Temple House, the luxurious hotel where I check in for the night. That signature Taikoo Li blend of traditional Chinese and modern design is executed well, with a dark timber and a monochrome palette. The focal point – a charcoal-coloured, restored Qing dynasty courtyard – connects an in-house gallery with a tranquil wellness-focused teahouse and spa, inspired by traditional Chinese apothecary. My room has the same monochrome palette with clean lines, a traditional-style dark-wood screen and sliding mirrored doors, plus ample space for a sleek dressing room – which is totally black except for a round mirror framed by a bright white circular light. Bose speakers and a complimentary maxi-bar complete the in-room experience. The restaurant, Tivano, serves the most authentic Italian food I've eaten outside Europe, the cool Jing bar has a fire pit at the end of the bar, while the hotel is constantly collaborating with new luxury brands such as Kenzo and Diptyque. The following day, after a swim in the pool – with its skylight roof inspired by terraced rice fields frequently seen in the Chinese countryside – I sample The Temple Cafe's sartorial afternoon tea. The Lanvin-inspired selection of French-style macarons, dainty pink eclairs and redcurrant-topped chocolate tarts are served alongside placemats and napkins bearing illustrations by the brand's former creative director Alber Elbaz.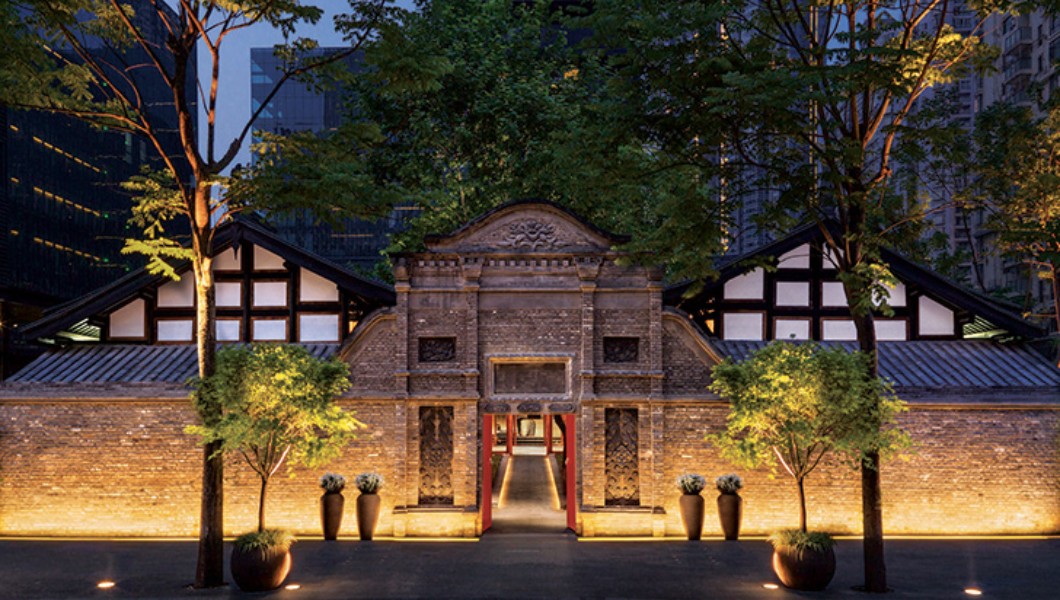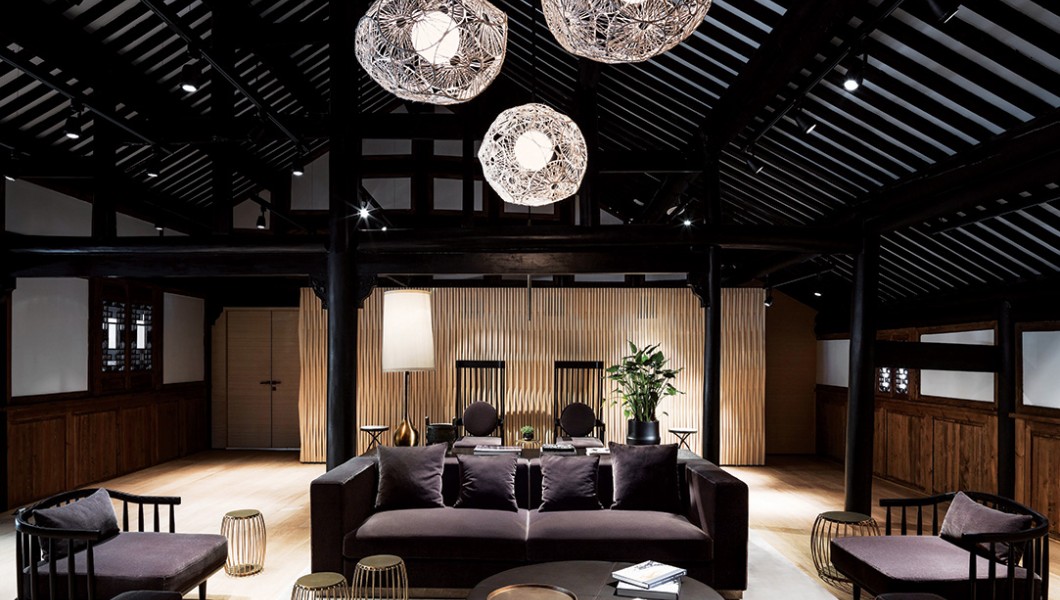 Tastebuds satisfied, I head back out, ticking off a few more designer stores within walking distance: Salvatore Ferragamo, Louis Vuitton and Prada, the latter with an enormous cartoon-like panda sculpture climbing onto the roof (rumour has it, some Prada fashion bods were not happy). Indeed, throughout Chengdu, the panda pride is ubiquitous – the bears are emblazoned on taxis, immortalised as statues and sold everywhere in toy form. For a taste of Chinese pastimes that don't involve pandas or luxury goods, I head to Wangjianglou Park, a quiet riverside bamboo forest with a teahouse and a pavilion built in memory of female Tang dynasty (618-907 AD) poet Xue Tao, which houses an exhibition on ancient paper-making. On my way out there's a man with a giant calligraphy brush, writing characters on the stone pavement, using water as ink. People's Park, which is next to the Tibetan Quarter – also worth a visit for Tibetan food, spiritual vibes and monk-spotting – offers a busier experience, but one that's better for people-watching thanks to open-air karaoke and tai chi.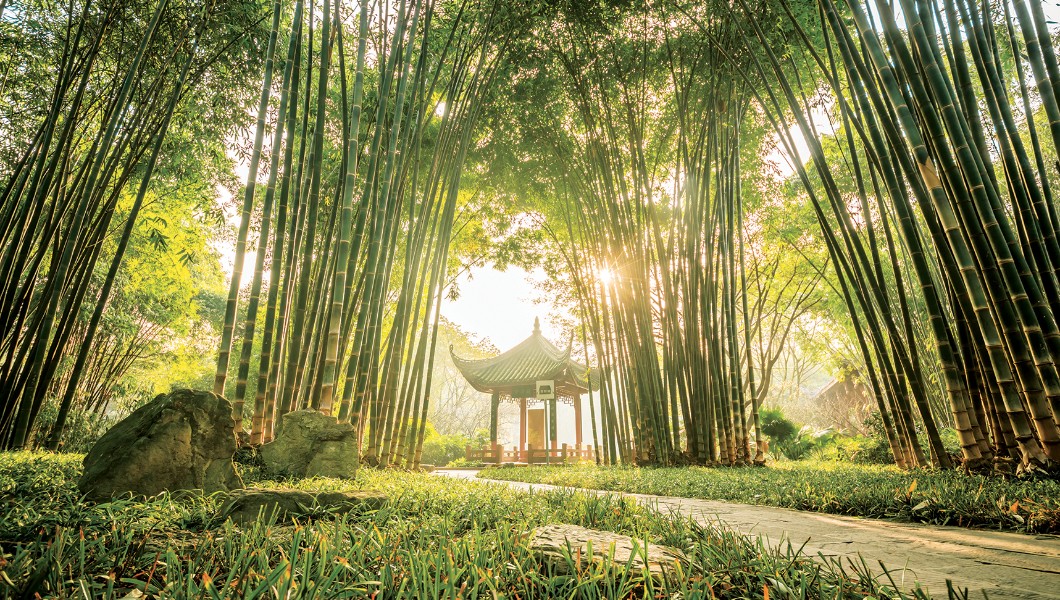 Chengdu's surrounds are worth exploring, too. Museum town Anren warrants a day trip to explore its restored Tang-dynasty buildings, often used as a film set; then there's the majestic Qing Cheng Mountain, the birthplace of Taoism, and home to a Six Senses Qing Cheng; but this time I choose Mount Emei, the tallest of China's four sacred Buddhist mountains. First, I check in to the Anantara Emei Resort & Spa. Fresh magenta orchid flowers are placed all around my spacious lake-view pavilion, a classic design with intricately carved dark wood furniture that strikes the ideal balance between high-end and relaxed. As a light-hearted touch, there's a towel-elephant perched on my soft white sheets, an orchid flower on its head. The real showstopper, though, is the restaurant, Jinyi, where I discover just how wonderful – and theatrical – Sichuan cuisine can be. I'd been warned that with Sichuan spice diners feel heat, tingling and numbness, but I had no idea it could be so dramatic. We begin with "Riches and Flower Blossom", a dish of pastry flowers arranged on a hand-carved tree, with scallops deep fried with potato strands and prawns in lychees with a sweet, red sauce. There's a chili-laden frog stew, set on fire at the table (hearty, just like chicken); noodles with beans, pak choy and spicy Sichuan pepper (bringing the promised numbness); a seahorse broth (with purported anti-ageing benefits, though I draw the line here); all intended for sharing. The meal culminates with custard tarts and pastries topped with sugar-crafted swan necks and heads, with hand-made flowers and lily pads fashioned to resemble a lake.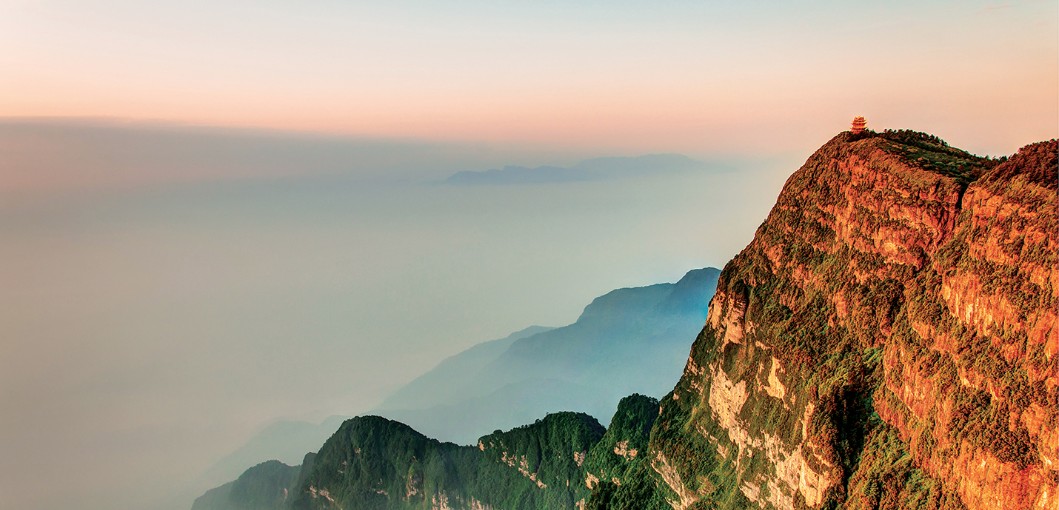 Happily fed, I have an incredible sleep, before waking early to see the UNESCO-protected Mount Emei. After a drive up winding, forested slopes, I reach the mountain path, where I'm met by wild monkeys who apparently have no fear: sipping from stolen water bottles and munching on pilfered fruit. I'm even warned to take a bamboo stick to keep them at arm's length. It's a brisk, hour-long march and a cable car to reach the 3,099m summit and the world's highest golden Buddha statue, overlooking China's first temple, with huge iron cauldrons of dancing flames outside. It's a prime spot for getting a sense of China's long history; the first Buddha statue was built on this site in the first century A.D. Back down the mountain, my reward is a visit to Anantara's lakeside spa, which uses botanicals grown on Mount Emei in its products. A milk and rose-petal foot soak kicks off the unwinding process, before a signature bamboo massage (well, when in China). Beauty therapist Angela Ho rolls the stick of bamboo across the backs of my legs, my back and arms smoothing out the knots, mixing this with traditional massage techniques. Maybe it's the bamboo, but several hours later, I'm in such a relaxed state of near-slumber, I'm reminded of those happy, lazy pandas.

---