Downtown Manhattan has never stood still. Once home to some of the world's biggest financial institutions, the neighbourhood is transitioning to a burgeoning cultural destination with more than $30 billion invested in real estate and infrastructure in the last decade alone. At the fore, One Wall Street, the former Irving Trust Building located to the west of the New York Stock Exchange and Broadway, is currently undergoing the largest office to residential conversion in New York City's history.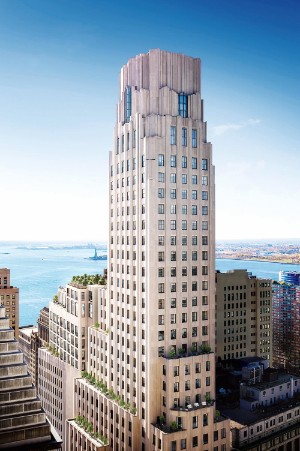 Redeveloped by Macklowe Properties and set for completion in 2020, the 56-storey building will be comprised of 566 homes, ranging from studios to four-bedrooms, with a prized penthouse all set within a 20th century Landmark Art Deco building designed by New York Times' "Architect of the Century", Ralph Walker. We spoke to Richard Dubrow, Director of Marketing at Macklowe Properties, to find out more about the lifestyle revolution and for Wall Street and Broadway – now home to 62,000 people.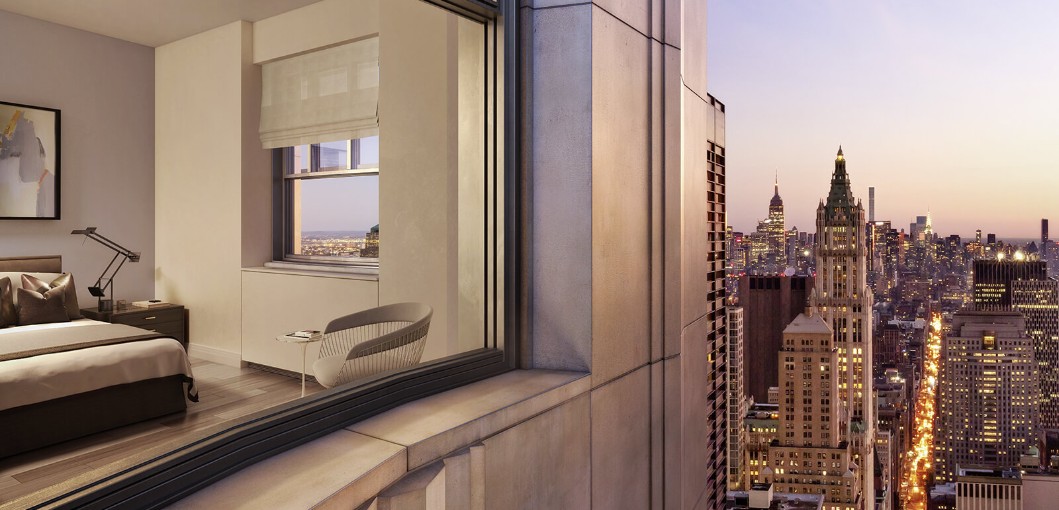 WHAT HAS SURPRISED YOU MOST ABOUT THE EVOLUTION OF NEW YORK CITY, SINCE YOUR CAREER IN REAL ESTATE?

The biggest surprise has been the outward expansion of what are considered "desirable" residential neighbourhoods for buyers. Buyers are no longer neighbourhood specific and are willing to look all over Manhattan and the outer boroughs for the right residence. While the Upper East Side, Upper West Side, Midtown, Greenwich Village and Tribeca continue to be popular, newer residential districts, Downtown Manhattan being a prime example, are capturing buyers' imaginations with its unexpected vibrancy including shopping, dining and recreation. Downtown Brooklyn and the East River waterfront are additional neighbourhoods that are seeing increased interest.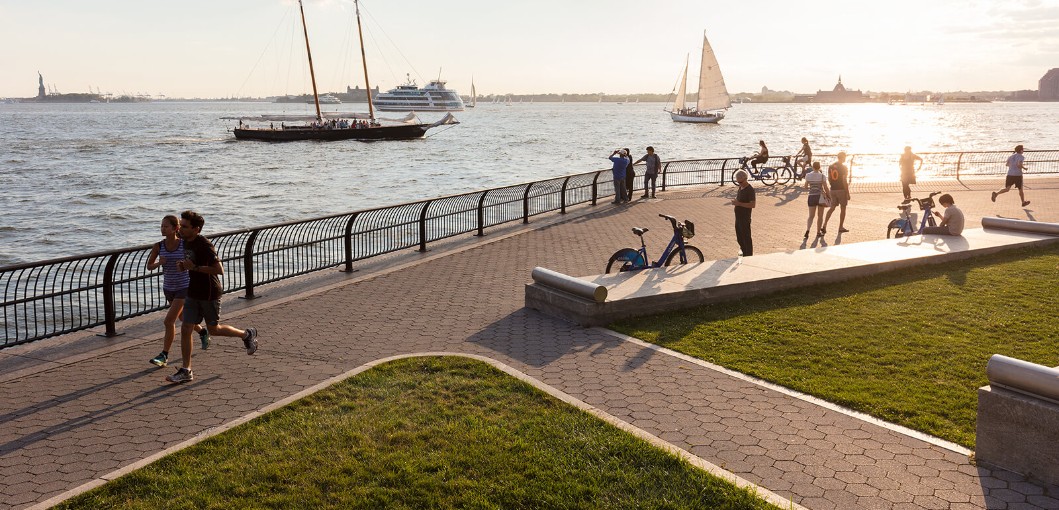 WHAT ARE THE CITY'S NEXT MAJOR 'OPPORTUNITY AREAS' FOR LUXURY DEVELOPMENTS?

Once again Downtown Manhattan is seeing a large amount of building activity in order to meet the demand of buyers. These buyers are both native New Yorkers who are discovering the neighbourhood (and perhaps are also working in the neighbourhood) as well as foreign buyers attracted to the combination of the new and classic New York architecture and addresses.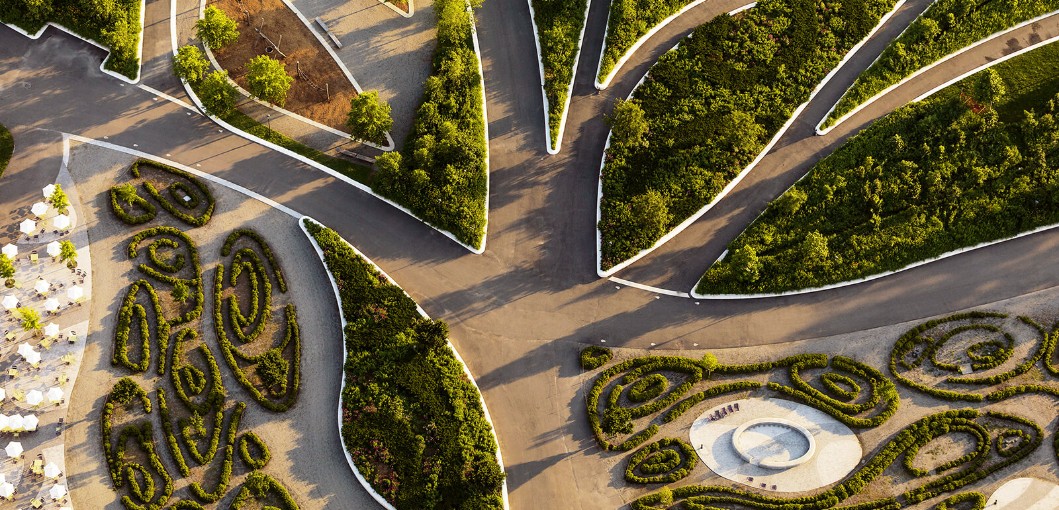 WITH A MYRIAD OF NEW DEVELOPMENTS, HOW DO YOU PREDICT THE SKYLINE WILL LOOK IN 20 YEARS?

The skyline has been evolving dramatically since the recession of 2008 including the supertalls of "Billionaires Row" south of Central Park (including Macklowe and CIM's 432 Park Avenue at nearly 1400' tall) and the multiple towers of Hudson Yards on the far West Side. Midtown East around Grand Central Station has been rezoned to encourage new office development and we are seeing the first supertall office buildings starting to rise, including One Vanderbilt, as well as the planning for additional supertalls such as Macklowe's Tower Fifth (over 1,500 feet tall).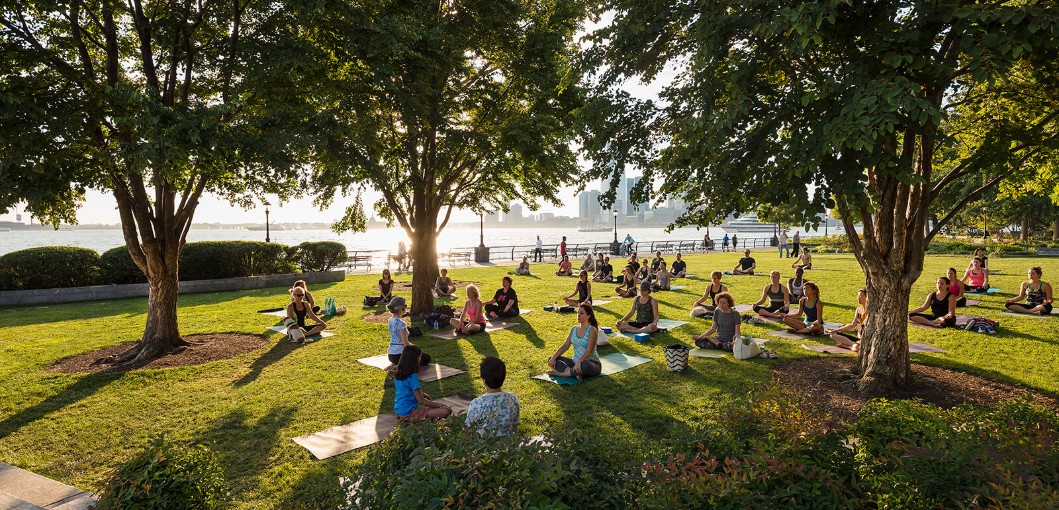 THE BIG APPLE IS KNOWN FOR INCREDIBLE GOTHIC AND ART DECO ARCHITECTURE. HOW DO YOU BALANCE INNOVATION AND TECHNOLOGY WITH THE CITY'S TIMELESS QUALITIES?

It is generally thought that the most desirable residences in Manhattan are "Pre-War" (built before 1940) due to their style and quality. To that end developers like Macklowe look to restore as much of the pre-war character of a building being converted as possible while reimagining the interiors to suit the scale, technology and amenities that new buyers demand. One Wall Street's interiors are a completely new modern construction inserted into a world-renowned landmarked façade.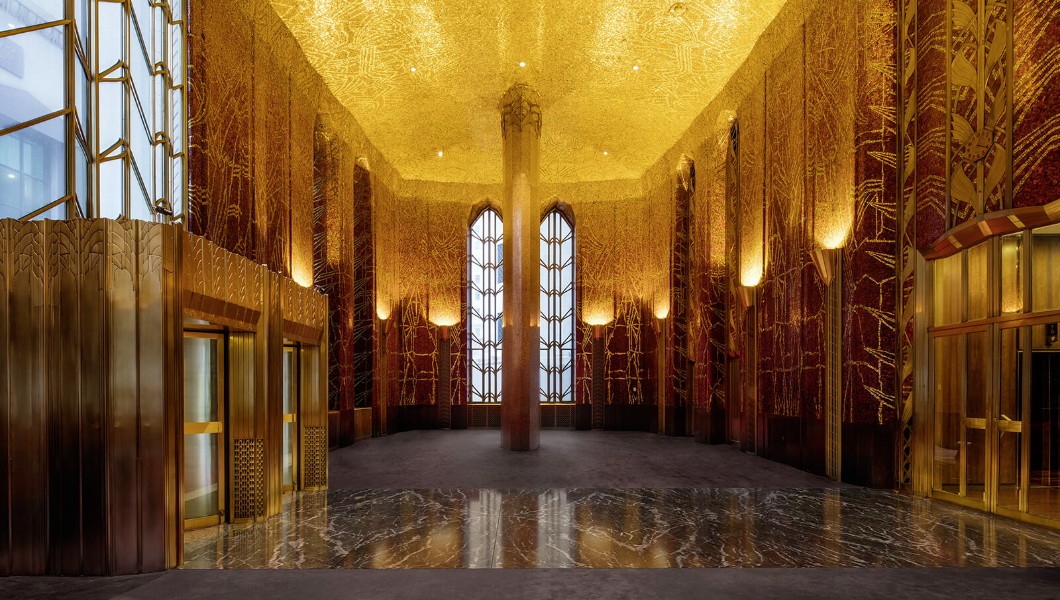 WITH RALPH WALKER'S DESIGN, TELL US HOW ONE WALL STREET WILL STRIKE A CHORD AESTHETICALLY?

In the restoration of this historic building, Macklowe Properties has endeavoured to maintain it's architectural integrity, which was originally designed by Ralph Walker for the Irving Trust Company; in doing so we've retained key features such as the limestone façade and the world-renowned Red Room, which has undergone a $1 million restoration.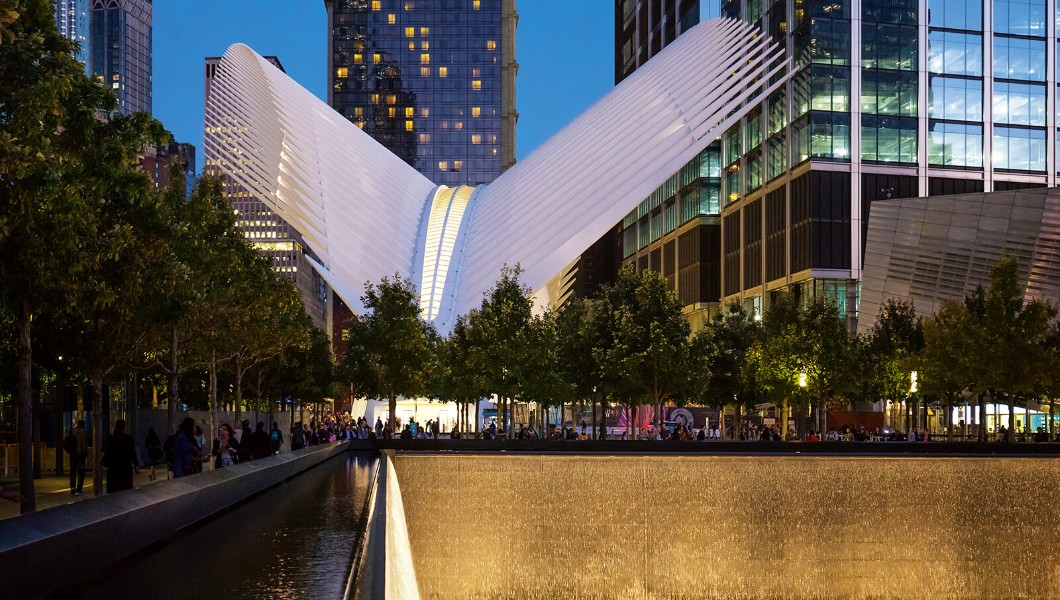 Dating back to 1929, Hildreth Meière, named by the New York Times as the most prominent muralist of her time, was commissioned to create an inviting and friendly reception area for their clients, coined The Red Room. An incredible 5,000 square foot Art Deco space with a triple height floor-to-ceiling mosaic that spans 13,000 square feet, Meiere's work on The Red Room is said to have helped introduce America to the modernism of Art Deco.
One of the first orders of business when we purchased One Wall Street in 2014, was to restore the room, at the cost of $1million, which will soon be opened to the public for the first time since 2001, as a retail space. This is one part of the wider design story of One Wall Street, which we look forward to unveiling as the project develops.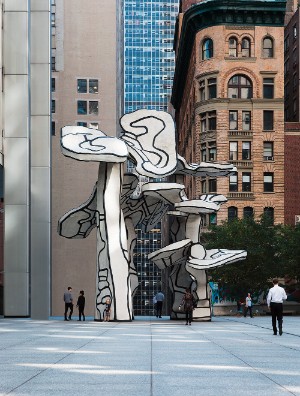 WHAT DOES ONE WALL STREET OFFER WELL-HEELED INVESTORS THAT THEY CAN'T GET ELSEWHERE?

Downtown Manhattan has evolved into a vibrant living district with top-chef restaurants, grand public spaces, new retail offerings, top-tier educational institutions and the infusion of TAMI companies such as Condé Nast and Spotify.
Once home solely to New York's financial institutions, over $30billion has been invested in the infrastructure of Downtown in the last decade alone, making it an attractive real estate market for buyers.

One Wall Street presents an opportunity to become a part of New York City history in the largest office to residential conversion to date, while being located at the intersection of the world's most renowned streets, Wall Street and Broadway. Set to become one of New York's most desirable residential addresses in Downtown Manhattan, residents will have an abundance of world-class shopping and dining on their doorstep, as well as over 84 acres of parks and outdoor space.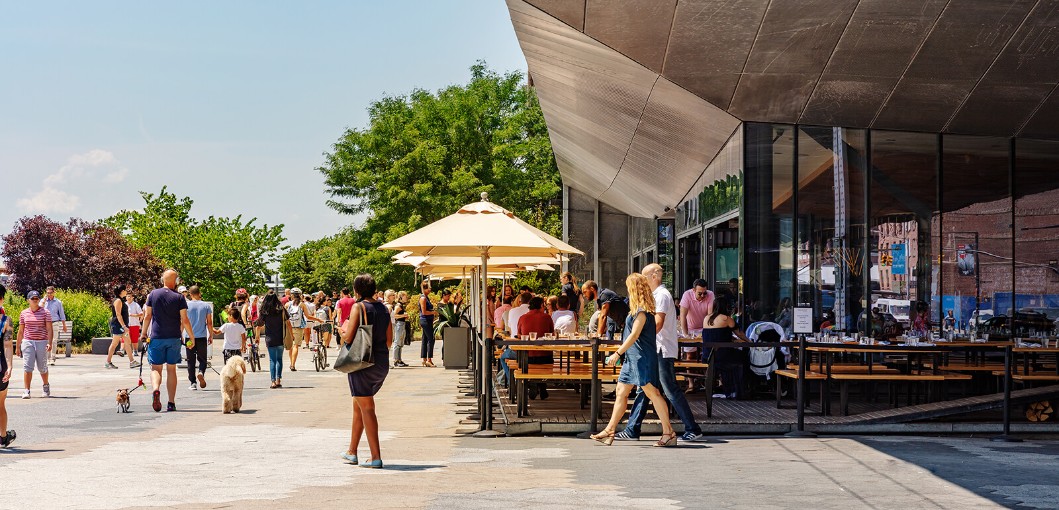 WHAT WILL THE BUILDING'S RETAIL OFFERING LOOK LIKE?

One Wall Street will offer over 100,000 sq. ft. of residential amenities and 174,000 sq. ft. of retail spread over six floors including Whole Foods and one of the largest athletic facilities in New York City - LifeTime. It also offers the opportunity to purchase in a building built by Macklowe Properties, a company best known for designing and developing buildings that transform the face of New York City from the iconic 432 Park Avenue to the flagship Apple store, located in the GM Building's Fifth Avenue Plaza.
We are not alone in identifying an opportunity in the area - many renowned chefs and restaurateurs including David Chang, Jean-Georges Vongerichten, Lidia Bastianich and Keith McNally are realising their most exciting projects to date in Downtown New York. Similarly, entertainment institutions, such as the Perelman Performing Arts Center at the World Trade Center as well as the new concert venue atop Pier 17, which opened last summer in Downtown's Seaport District, are helping put Downtown on the map as a 24/7 destination.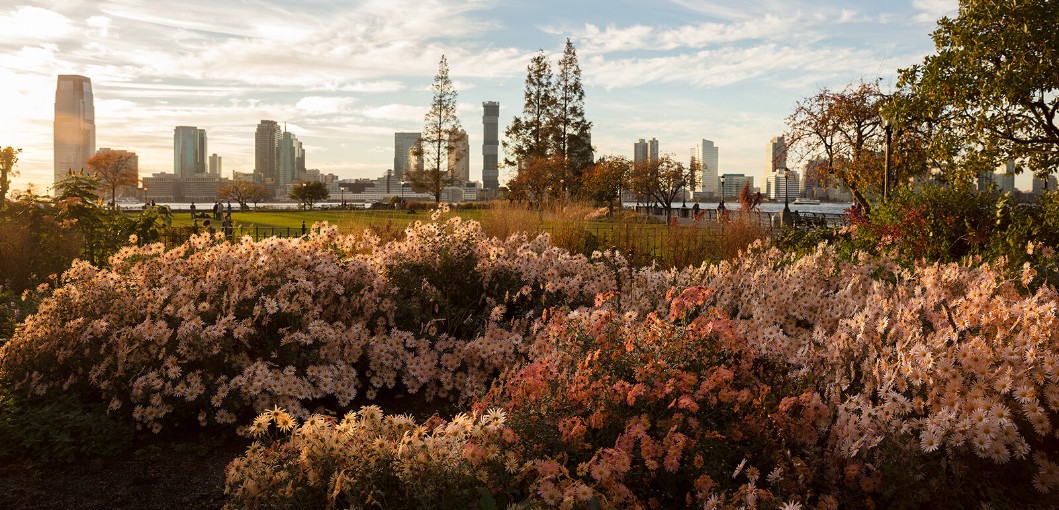 CAN YOU TELL US MORE ABOUT THE ONE CLUB? IT SOUNDS LIKE A HUGE INCENTIVE FOR PURCHASERS.

Purchasers at One Wall Street will have direct access to The One Club - offering residents access to an ultra luxury range of facilities. Residents will have everything from priority membership to a 70,000 square foot, state-of-the-art Life Time Athletic Lifestyle facility spanning four floors, to pantry stocking and catering from Whole Foods Market.
We will also have wrap around patios on the 38th floor, a full-floor event and entertainment space and landscaped garden terrace complete with outdoor kitchen and lounge areas on the 39th floor, social and co-working spaces, doorman and concierge team providing around the clock support and world-class spa services to name but a few of the exclusive amenity offerings. The aim is to provide our residents with added value in every aspect of their lives.