Where else can you ride on the world's oldest roller-coaster, stroll alongside deer grazing freely in a park, and sip a coffee in a self-governing community, all in one day? Only in Copenhagen...
Here, amid the freshest Nordic air, you'll find busy streets and bustling waterways, frequented by bike riders, speed-walkers, cars and boats. Set against a backdrop of intricate Scandinavian architecture and design, this is a city that boasts beautiful buildings, wildly interesting nooks and crannies, and it's own unique charm - a city perfect for the culturally-curious. With so many wonderful things to do, you'll be spoiled for choice for how to fill your time here. But to help you choose, here are seven of the best things to do in Copenhagen...
1. Walking Tour Through the Heart of Copenhagen

Particularly for first-time travelers, a walking tour is an interesting and unique way to learn about the history and culture of Copenhagen, with a leisurely stroll through the city's streets. The two-hour tour starts in Radhuspladsen, an area with historic ties to World War II, and continues past the Town Hall and Tivoli, along the iconic Nyvahn canal, and ends at Amanlienborg Palace, the seat of the royal family. As a city whose past is every bit as riveting as its present, the tour is comprehensive enough to afford visitors a feel for the city, whilst short enough to allow time to explore the city in more detail independently. A must for all outdoor culture buffs.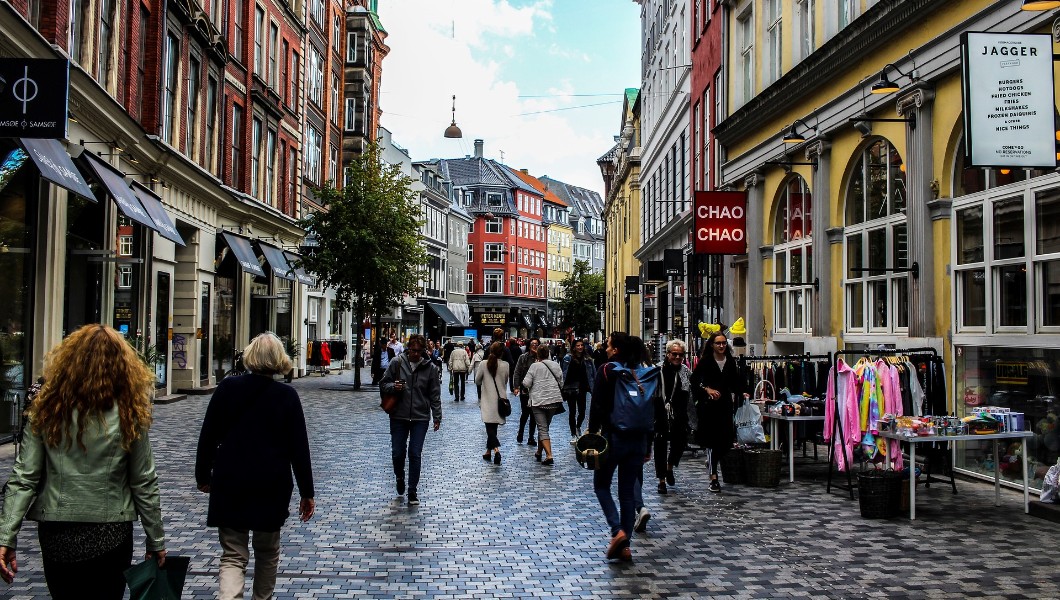 2. King's Garden and Rosenborg Castle

A quiet retreat not far away from the city's hustle and bustle, King's Garden is one of the oldest and most visited parks in Central Copenhagen. Home to Rosenborg Castle, a 400-year-old Renaissance building once inhabited by Christian IV, the park now features statues, fountains, and a celebrated central pavilion that exemplifies the presence of its Baroque design. A beautiful place for a stroll, an ice-cream or even a jog, the Gardens are stunning no matter the season, and are the perfect escape from the busy cosmopolitan soul of Copenhagen.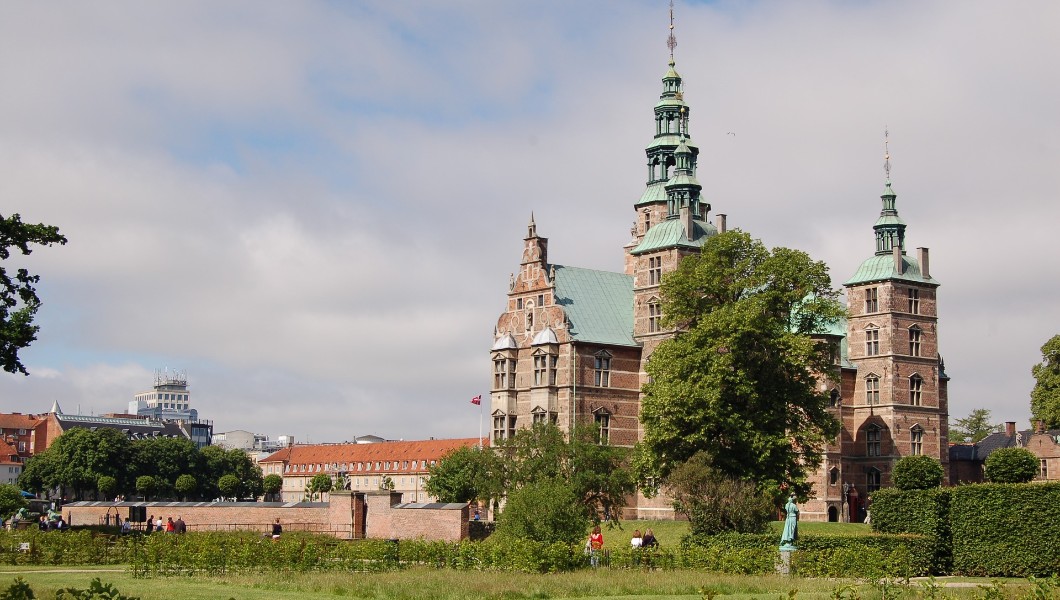 3. Nyhavn

Once home to world-renowned author Hans Christian Andersen, whose stories mirrored the fantasy and mysticism of this neighborhood he inhabited, with its beautiful architecture and meandering canal, a visit to Nyhavn is not to be missed. This 17th-century waterfront district is home to a slew of colorful houses, each more quaint and charming than the next. Originally a busy commercial port where ships from all over the world would dock, Nyhavn is now a beautiful place for people to unwind against a backdrop of vibrant color, good music, and great food. Not far from Ofelia Beach, where resident sunbathers descent on a hot summer's day, Nyhavn also provides visitors with the perfect atmosphere in which to soak up the city - in-land or by the sea.
4. Walk Through Kastellet and See the Little Mermaid

Sitting atop her rock in the harbour, The Little Mermaid is one of Copenhagen's most popular attractions - her statue a symbol of the city. A gift from the owners of Carlsberg Beer, and an homage to Hans Christian Andersen's iconic fairytale, The Little Mermaid, the statue is right beside the park of Kastellet, meaning 'citadel' in Danish. 'Til this day, the well-preserved star-shaped fortress is occupied by troops who raise and lower the flag each day. Dating back to the 17th-century, Kastellet was once part of a ring of defenses that encircled the city. Visitors have the opportunity to explore the old-world wonders of the park and can take advantage of the picturesque spots that include a church and mill. Bonus tip: Just a 20-minute walk from the Nyhavn district, we recommend ditching transport and instead walk or cycle along the cobbled streets to get here, for a really authentic way to soak up the city.
5. Stroget, Copenhagen's Shopping Street

A pedestrian-friendly and car-free shopping area located in the heart of Copenhagen, Stroget is home to department stores, unique boutiques, street performers and upmarket restaurants. As one of the longest pedestrian shopping streets in Europe, the stretch runs from City Hall Square to Kongens Nytorv. Whether you're looking for the latest in high fashion, or a coffee spot to watch the world go by, Stroget is the place to be.
6. Taste the Smørrebrød in Copenhagen's Food Markets

The Nordic equivalent to Spanish tapas and Venetian cicchetti, Smørrebrød will change your life. Dark rye bread, gloriously lathered in butter and topped with meats, salmon and cheese, served open-faced and freshly-made, this is a delicious Danish delicacy that must be tried. Visitors can find the perfect bite at food trucks and market stalls - particularly for that extra touch of rustic charm - and in myriad restaurants and cafes. Our top picks include Reffen Copenhagen Street Food, The Bridge Street Kitchen and Torvehallerne.
7. Climb Christiansborg Tower

Before falling victim to a number of great fires, Christiansborg Palace was once home to the kings and queens of Denmark. Having since moved to Amalienborg Palace in the late 1800s, the Palace is now a destination for tourists and locals alike. As the highest tower in Copenhagen, the Christiansborg Palace tower offers magnificent views of the city's rooftops. To add another layer to the experience, visitors can dine at the tower's restaurant, run by Danish chef, Rasmus Bo Bojesen. The restaurant overlooks the royal riding yard and lies beneath the observation tower, which allows visitors the option of walking up the stairs and casting an eye over Copenhagen's sweeping city views before or after their meal.