London is a tale of two cities: gravely hung-over from the 60s and 70s in certain areas, earth-shatteringly timeless in others. One could stroll endlessly for days and days and never witness the bright side of what could quite possibly be the most energetic and dynamic city on the planet. I've done that, multiple times. I've stayed in two-star, plastic-covered franchises (some were surprisingly lovely). I've also aimlessly strolled past buildings of such grandiose eloquence that I've not so much as registered them. That's probably some stately dwelling, hiding some six-figure-salaried Londonians, I would think.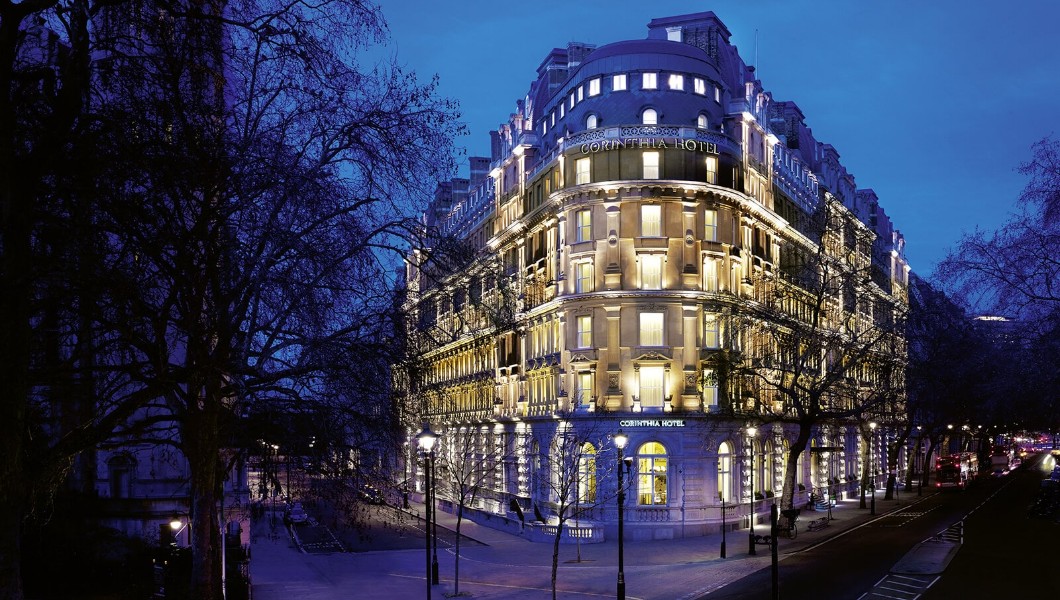 But in the heart of Whitehall, a few easy downward steps from Trafalgar Square, and a few up from The Thames (the Embankment, Covent Garden, and Royal Horseguards just out of plain sight), lives The Corinthia – showcasing its very own version of London's opulence.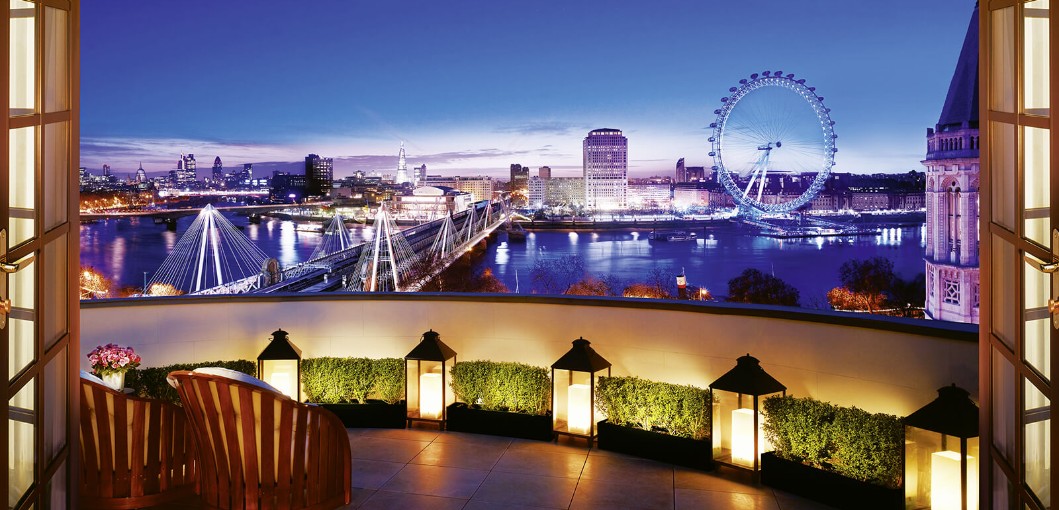 The hotel itself resides within one of London's most fabulous pieces of architecture, in an area as photogenic as any European hotspot that comes to mind. Fortunately, The Corinthia's interiors suit the role in spectacular fashion. Brimming with undeniable class, from the empowering entrance to the piano tearoom lobby and chandelier collection plunging from the ceiling, The Corinthia is as gloriously busy and eclectic on the inside as it is on the out.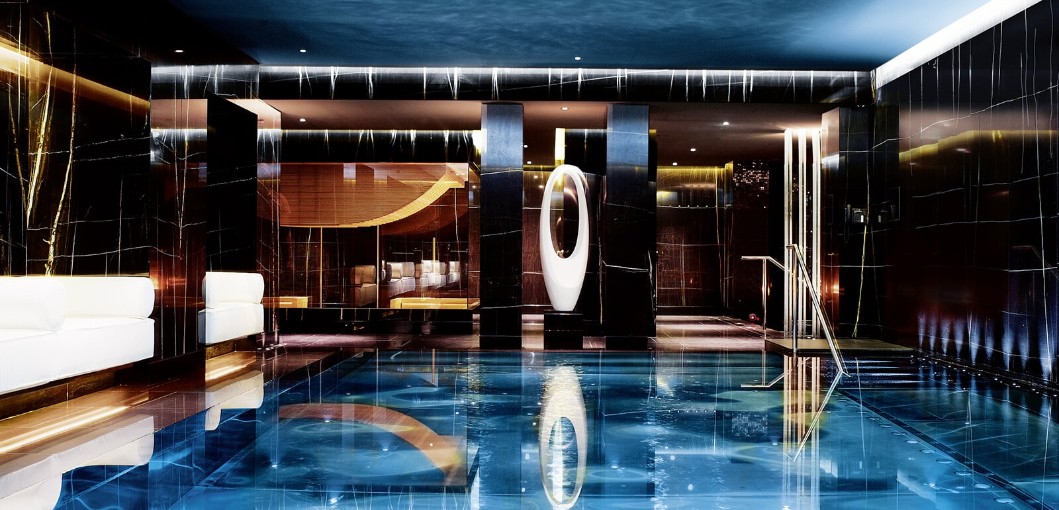 My arrival couldn't come soon enough. I had just fallen victim to Britain's questionable rail services in -3C temperatures from the north of the country. But despite my windswept façade and sunken brow, I was met with charm and charisma from the concierge. This was a trend that continued throughout my stay. Each and every interaction with staff was a breeze. The hotel management has achieved something fairly rare with The Corinthia: the ability to maintain the guise of excellence, while simultaneously indulging in real, human conversation.
THE SUITE

I was fortunate enough to be staying in a bit of a next-generation prototype suite, which I was assured would be the basis for future suites – and if my opinion means anything, godspeed on that next phase. The Garden Suite effortlessly lives up to its name, with two large windows facing into an inner-city garden, offering guests reprieve from the sea of concrete on the outside. The theme is beautifully carried inside, too, with a leafy, fresh décor unlike many counterparts that often carry a slightly prickly demeanour.
The neutral, earthy tones are calming and unobtrusive, and house a plush king-sized white-on-white bed, spacious enough for a small family. It's also a stickler for the details that make a hotel embed itself in your mind. Hand-picked pieces of art, brass and marble side stands dress the room, along with a wardrobe-sized minibar that opens with gleaming light. And if that's not your scene, the immaculate, heated marble bathroom, offering ESPA Spa amenities is worth spending time in.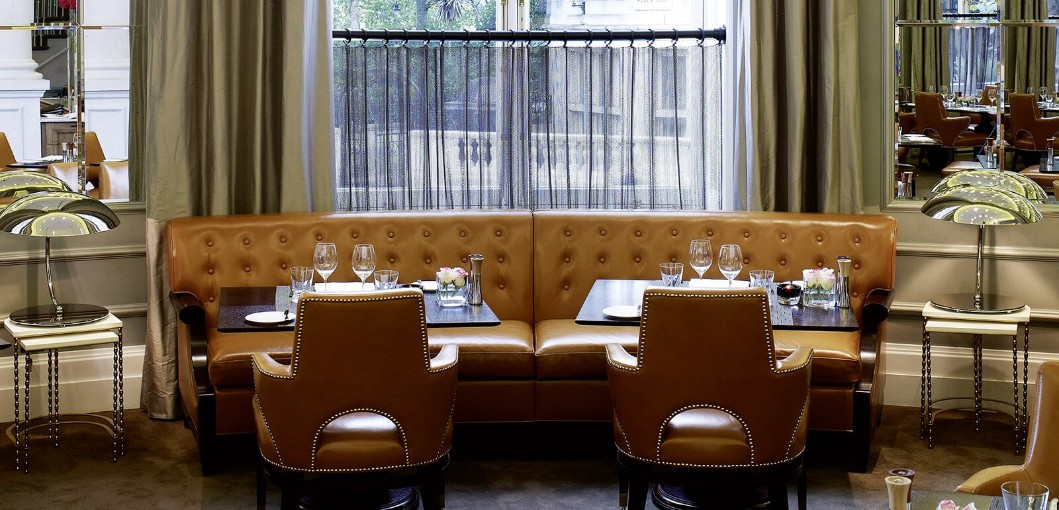 THE SPA

If a giant bed and mini-spa aren't enough to soothe your self-care needs, there's the award-winning, four-floored ESPA Spa, that I can only assume is akin to walking into a vision of heaven. A brilliantly white reception, complete with dancing flames over pure white stones, and rose tea served in white china had me feeling all the benefits of a spa visit before I had even selected a treatment. The ESPA Spa is composed of 17 treatment rooms, a steam room, swimming pool, and private sleeping pods – just in case all the rose tea and jasmine encourage an impromptu nap. Throw in a Thermal Floor and ice fountain and you've got hours of self-indulgent therapies to sample.
THE FOOD

Having spent hours playing in my Garden Suite, getting in touch with some inner-city nature, as well as a good couple of hours pampering myself with some of the city's most sought after wellness experts, it was of course time to indulge my appetite. In keeping with the tone of The Corinthia, I was eager to visit the Michelin-Starred Kerridge's Bar & Grill. Suited and booted like a lavish London outfit, but bustling away beneath the surface like a friendly, casual hangout, Kerridge's is a modern British concept that eloquently blends dining excellence with a comfortable, easy mood.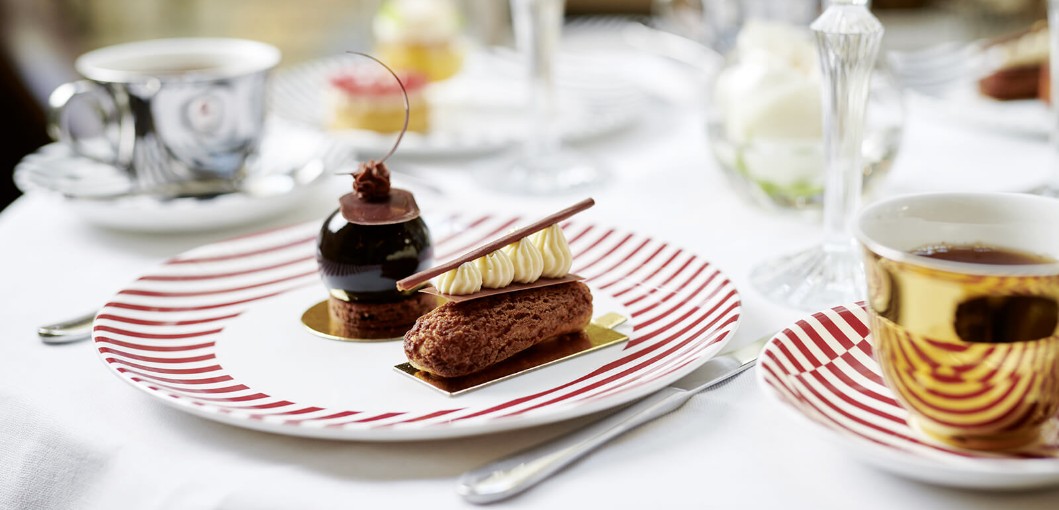 It's Tom Kerridge's first venue in London and he's approached it with the fearless confidence of a man that's not intimidated by the stature of The Corinthia or its typically highbrow clientele. The logo includes a couple of paw prints, which I'm told belong to his old dog Georgie. The owner's pooch popped her paws into wet cement, and now I have a wonderful story with which to begin my evening.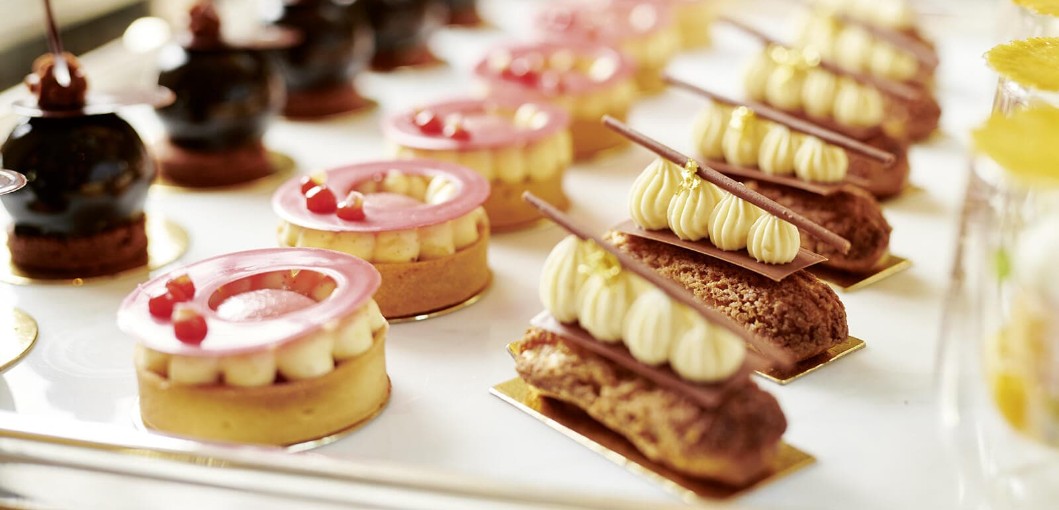 I'm dining alone, but within minutes have made several friends in the shape of front of house staff and waitresses with heaps of anecdotes, as well as fellow diners. A charming sommelier that tells me "War & Peace is shorter than our wine menu". He's not wrong. It's expansive, and impressive. Lebanese, Croatian, Indian, Hungarian; there's a vino every occasion. Upon recommendation, I drink the Kunin 2016. A slightly somber choice of beverage – Seth Kunin was a beloved wine owner from California, who sadly passed away at the ripe age of 50, one year earlier. This Kunin was the penultimate vintage of his, so I raised a single glass to him, upon receipt of the story, and what a magnificent glass it was.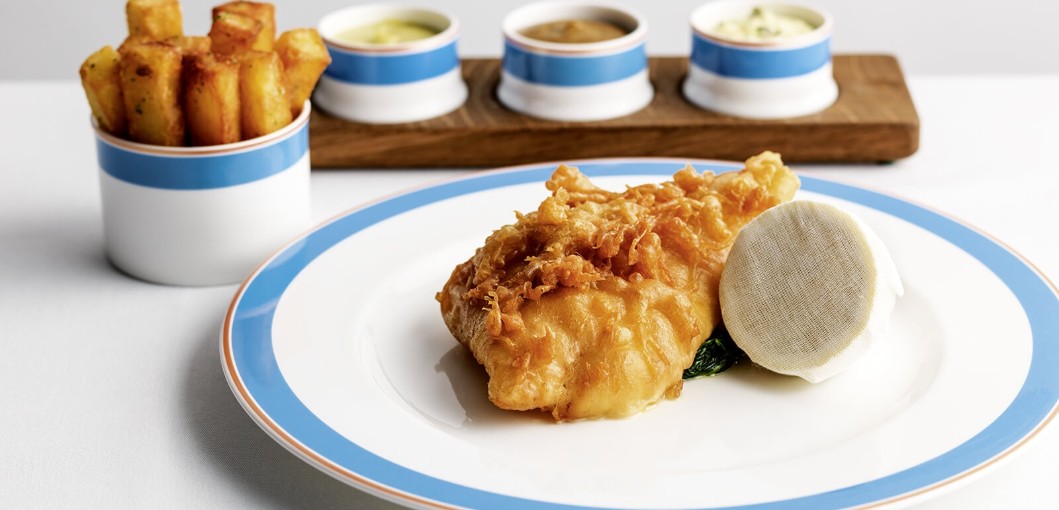 I, among other non-journalist guests, was greeted with a complimentary starter of warm cauliflower cheese foam, which instantly gratifies my wonderment surrounding the menu. I'm now salivating, browsing an unimposing selection of British dishes, reinvented and reborn for London's thriving, theatre district in the centre of the capital.
I begin my meal with a warm Cornish crab vol au vent with avocado, green apple and crab bisque, and it's a delicate, crispy delight. I continue to flick through the menu while nibbling, as the laid back tone of the restaurant allows. Anything with an 'R' beside it represents a dish cooked in the back in the restaurant's own rotisserie, which is a splendidly original touch.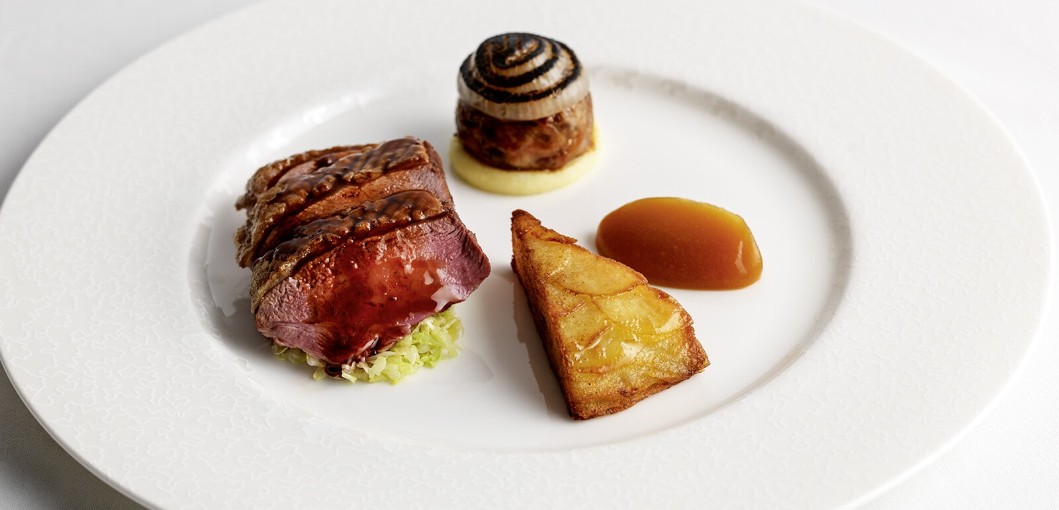 I order the rib cut with fat chips and homemade gherkin ketchup, and sit back to enjoy the prohibition-style, art deco interior, and bemusing playlist. Deep red leather, a green ceiling, sporadic art pieces, and a vibrant crowd of theatregoers and happy-go-lucky post-office hour workers create a splendid mix of conversation and energy that's ideal for a dining venue.
The music begins to capture my attention. The Smiths transitions to Bowie, somehow playing ideally to the tempo of the mood. So I ask Matthew, the Floor Manager, who the DJ might be. "It's an intelligent playlist," he tells me. "It changes song based on volume of chatter, speed of entry in and out of the bar area, things like that."
So, we have green ketchup, global wines, smart playlists, and I haven't even touched the banana soufflé with gingerbread ice cream. But when I do, it's magnificent. In summary, The Corinthia is a heartwarming heavy-hitter in the centre of one of the world's most vibrant and energetic cities. It carries a charm unlike many of its larger competitors, with attentive staff and plentiful amenities and details.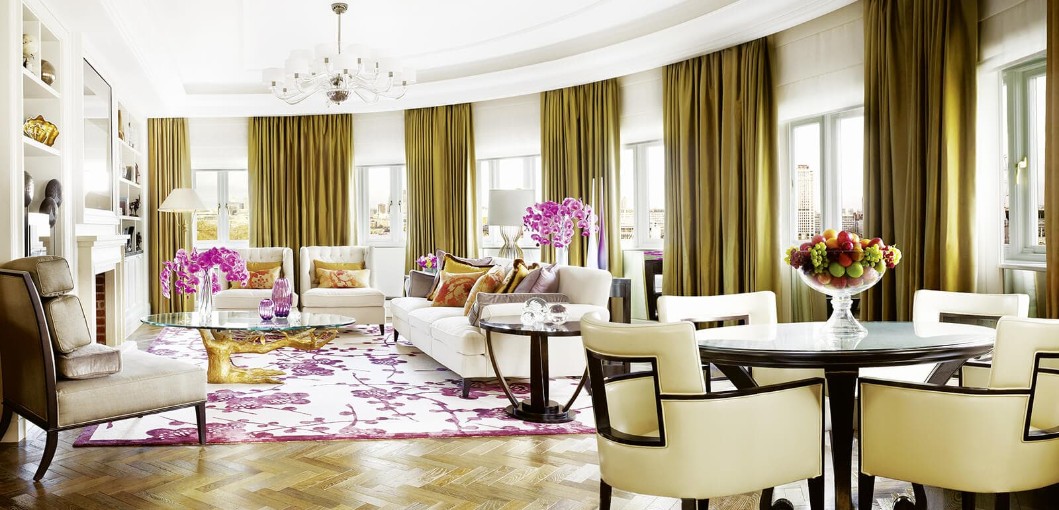 Stay:
WHAT: Corinthia Hotel London
WHERE: Westminster, London, UK
TEL: +44 20 7930 8181