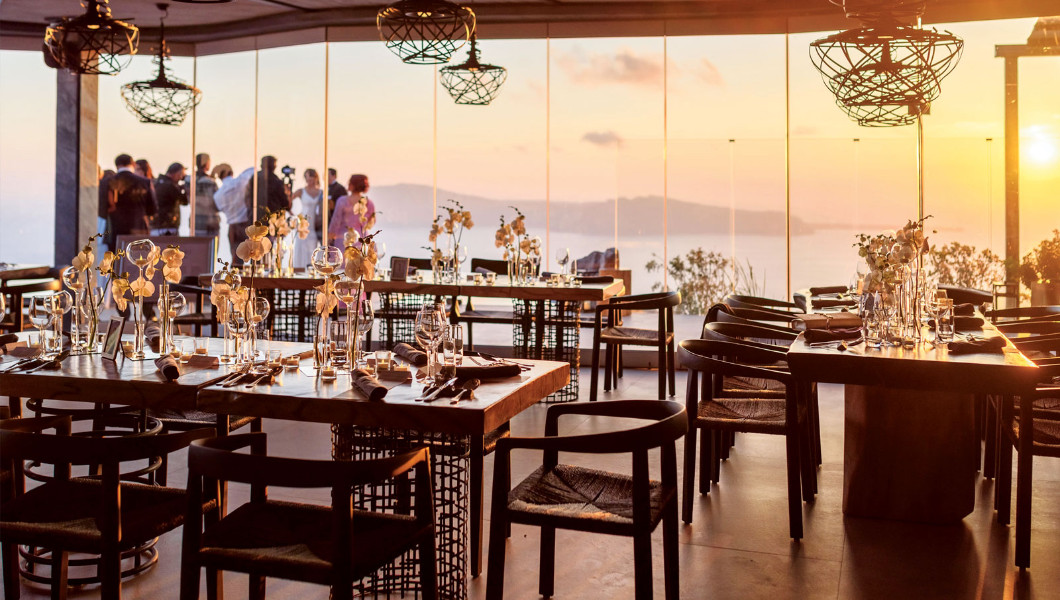 BREAKFAST
Take a short drive to CAVOTAGOO hotel – there you can find OVAC, an all-day restaurant where you can bask in the sun with refreshing fresh juices and relish a delicious breakfast variety. The views from there are superb. Santorini is nearly a circle so although you can see the volcano from Oía, from OVAC you can see the complete other side of the volcano with a backdrop of Oía – a little village with white-washed houses perched on the caldera.
Imerovigli; www.cavotagoo.com; +30 22860 27900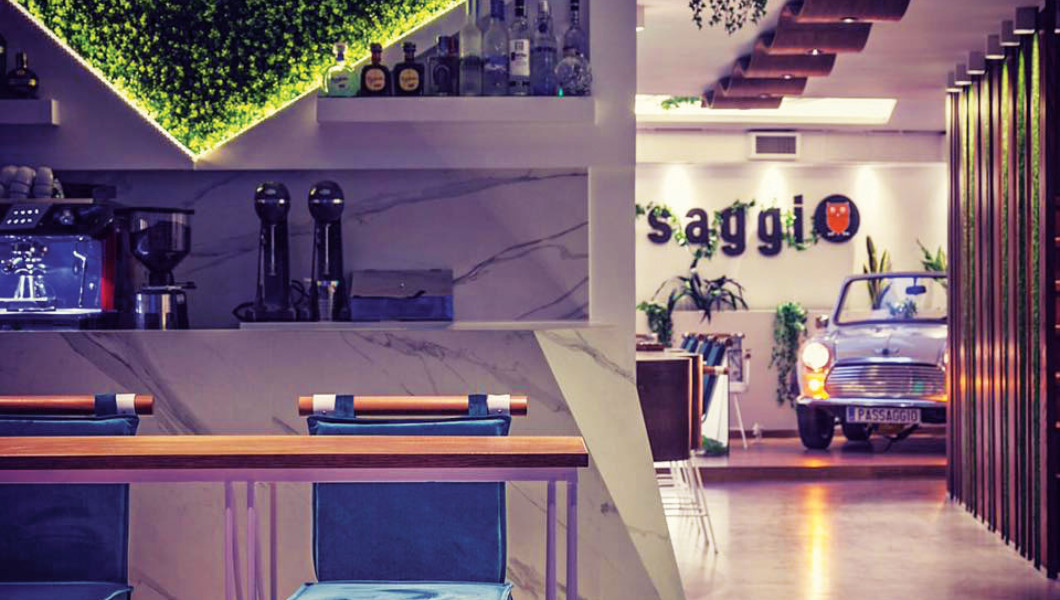 COFFEE STOP

Passaggio, situated at the very beginning of Oía's pedestrian area is ideal for a caffiene kick. Head to the upper floor and sit comfortably on a sofa to enjoy views of the island.
Louka Nomikou, Oía; +30 2286 071330; www.passaggio.gr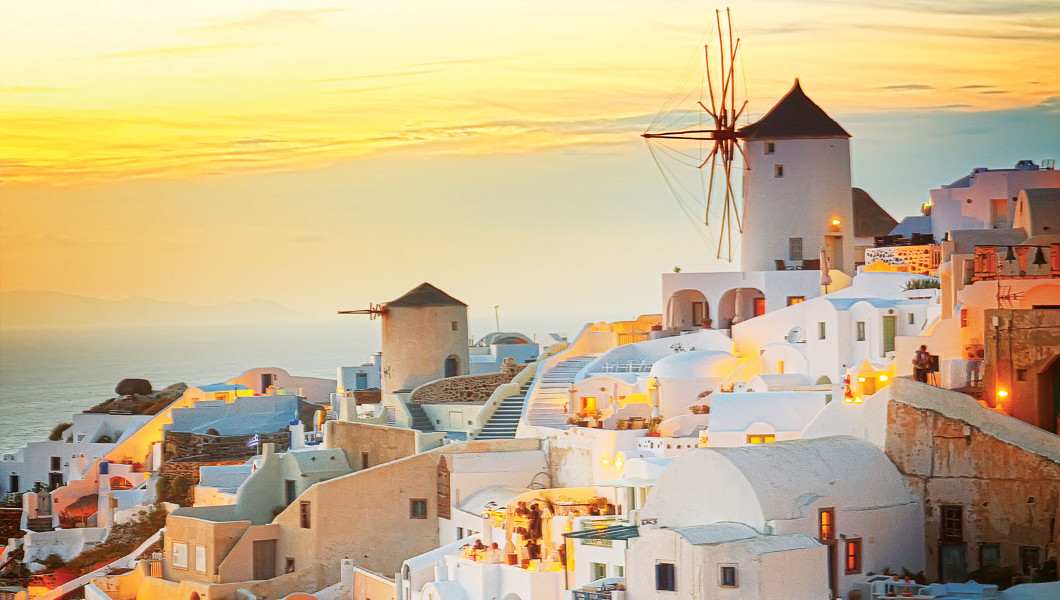 LUNCH

Sea Side by Notus, a restaurant located at the Perissa area, has the best sushi on the island; it is just few metres away from the sea, so you can dip your toes in the volcanic pebbles while enjoying your relaxing meal.
Perivolos-Agios, Georgios beach; +30 2286 082801; www.seaside-restaurant.gr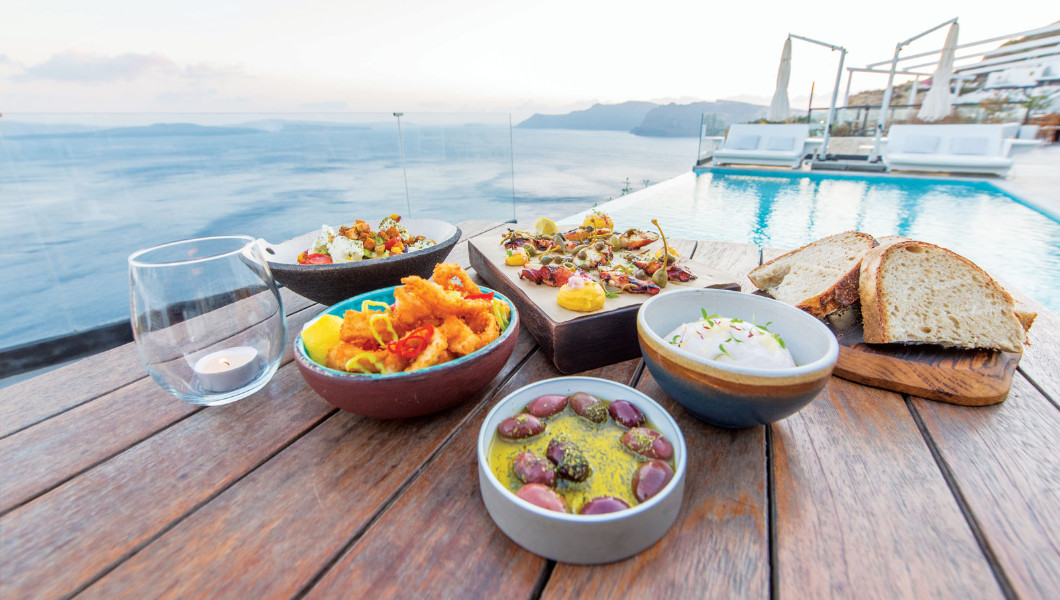 DINNER
The Black Rock, where else? Here we balance modern and traditional cuisine to the needs of our guests. Black Rock is not simply somewhere to eat, but a destination for stunning views and unforgettable culinary experiences. Our signature dish, inspired by the authentic Greek tradition and the wealth of seasonal ingredients from local growers, is rabbit stifado. Stifado is a dish containing shallots and Santorinian wine.
Santorini Secret Suites & Spa, Oía; +30 22860 27 337; ww.santorini-secret.com
---
AUTHENTICALLY LOCAL
Metaxi Mas Tavern, in the Pyrgos area, serves authentic and traditional Santorinian dishes created with local ingredients, always accompanied by local wine. Kantaifi [a traditional pastry similar to baklava with nuts and spices] with cheese is the best dish to try. As Mediteranneans, we are used to kantaifi as a dessert in its sweet version, however at Metaxi Mas, you can have it as a sour starter.
Exo Gonia; +30 22860 31323; www.santorini-metaximas.gr
---
HAPPY HOUR
Marykay's Bar [officially named Hasapiko] is the most historic bar in Oía, serving crafted cocktails accompanied with summer tunes. Relaxing and unwinding after work is a must, so after midnight, I treat myself to a gin fizz fruit.
Nik. Nomikou, Oía; +30 22860 71244