When you're greeted by a floor-to-ceiling wine cellar on entering a restaurant, you know you're in good company. Certo's collection promises to keep all oenophiles content, lauding itself over the restaurant from its central point behind the bar, whilst casually creating a meeting point for those popping in for a cocktail before dinner.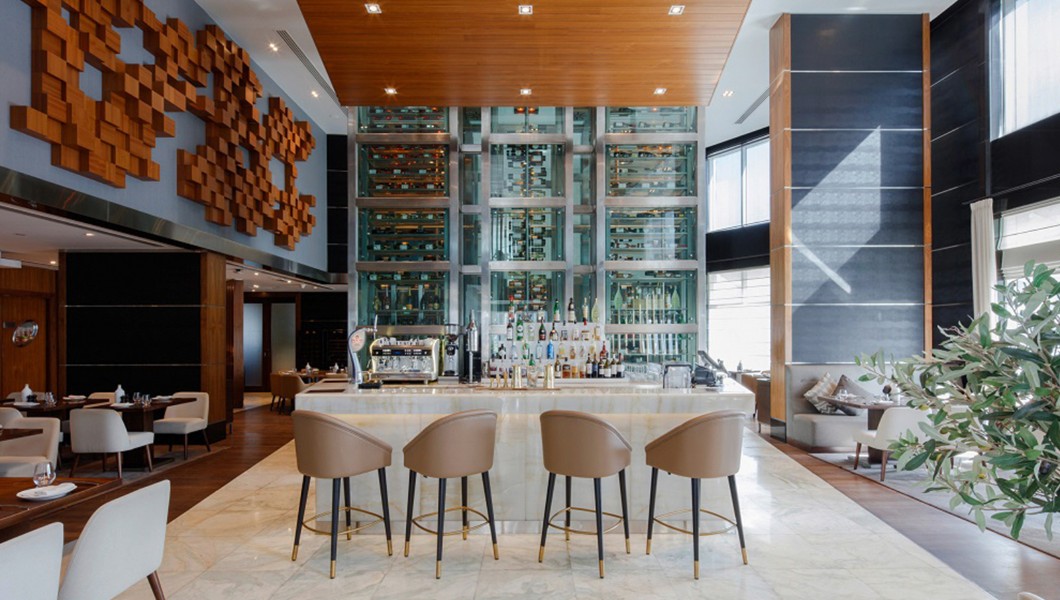 Certo is the jewel in Radisson Blu Hotel, Dubai Media City's crown – the beating heart of its F&B scene, where la dolce vita trickles through its black and white photographs on the walls evoking authentic carefree Italian lifestyles, to the humming Jazz music in the background, to the carefully crafted menu that brings together old Italian favourites with contemporary twists on culinary traditions.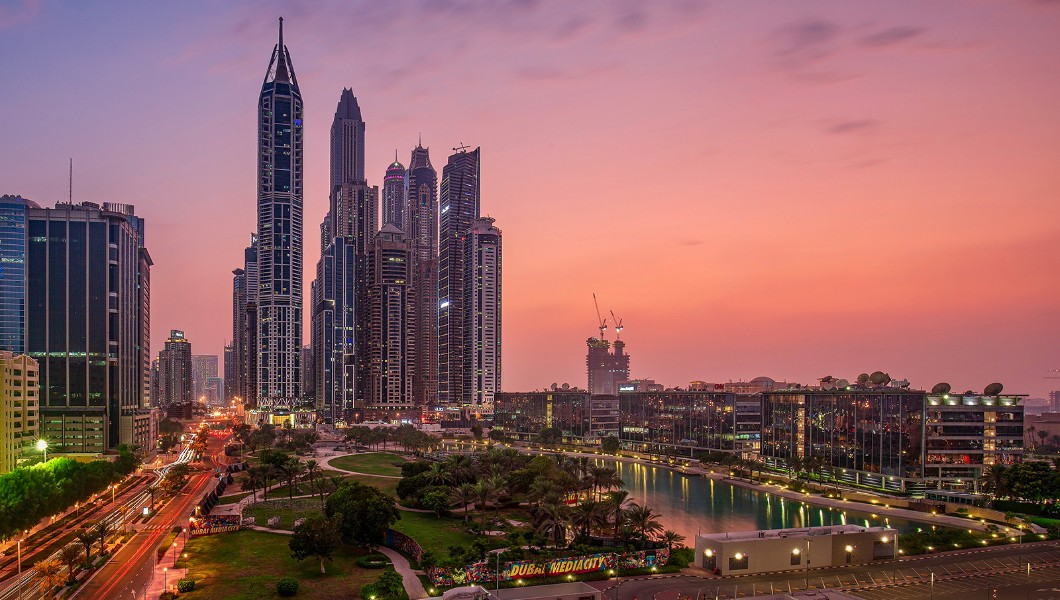 The hotel is nestled in the centre of Dubai Media City – close to the beach, Dubai Marina, and the creative companies across Knowledge Village and Media City – making it the perfect location for post-work aperitivos, when work tools are downed, jackets are shrugged off and business turns into pleasure.
Pull up a bar stool if you want to drink to a backdrop of Certo's epic wine cellar, or sink into one of the lounge's cosier leather chairs to kick back and unwind a little before dinner.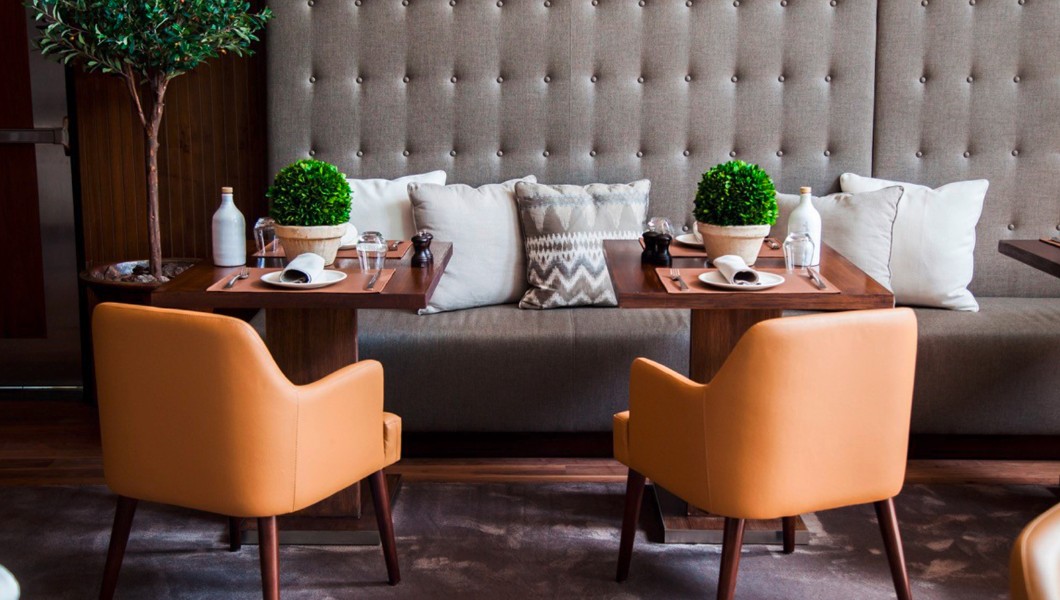 With aromatic smells of freshly-made focaccia drifting towards you from the kitchen, it won't be long before you're lured to your table. Our advice is to go hungry, as the menu will take you from antipasti and insalate to pasta, pizza and pesce, running a culinary gamut that will make you question how many dishes it's appropriate to order in one sitting. But there's no judgment here, just good-natured staff and a wonderful Chef de Cuisine, Christy Xavier, who will lend you their ear and gently guide you to a decision that you'll be happy with.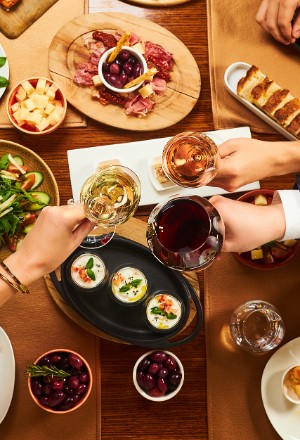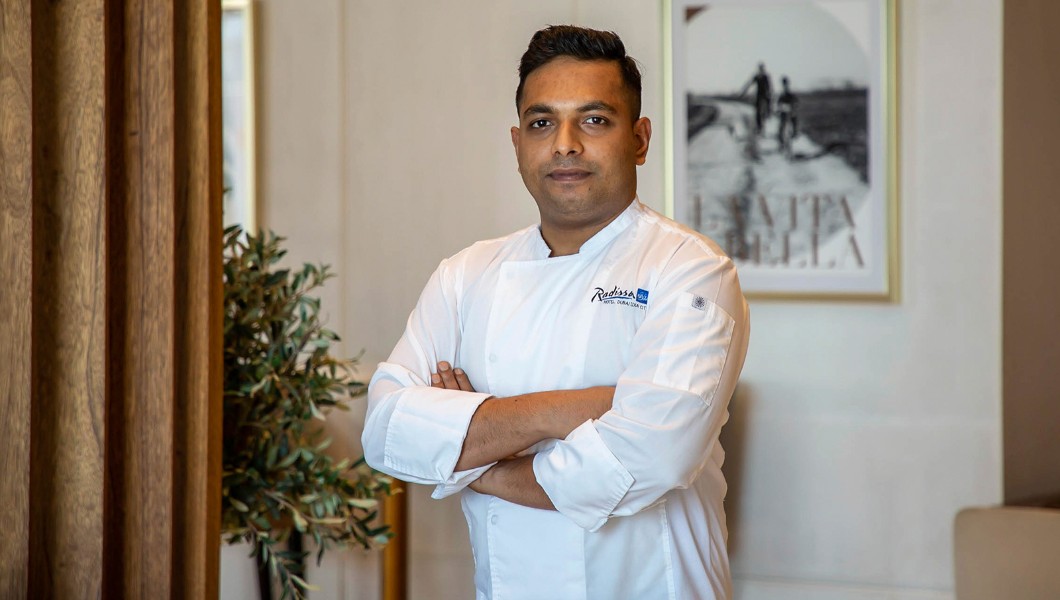 Start with the grilled octopus, which is char-grilled in all the right places, giving it a smoky flavour. Sitting on a bed of purple potato puree, the accompanying sweetened roasted bell peppers create a match for the more tart shallot vinaigrette.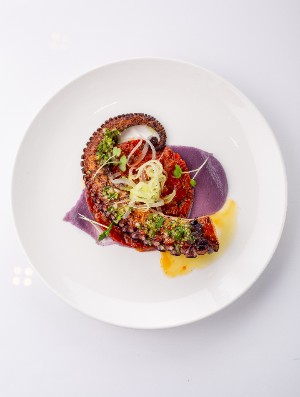 For something rustic and hearty, tuck into the thick tomato soup and let the rich flavour of sun-ripened tomatoes seep through, made all the better when drizzled with some De Nigris aged balsamic vinegar from Modena and dipped with a crusty piece of just-baked rosemary focaccia. A fennel, beetroot and orange salad gives a good balance against the sweetness of the soup, crisp, light and incredibly fresh.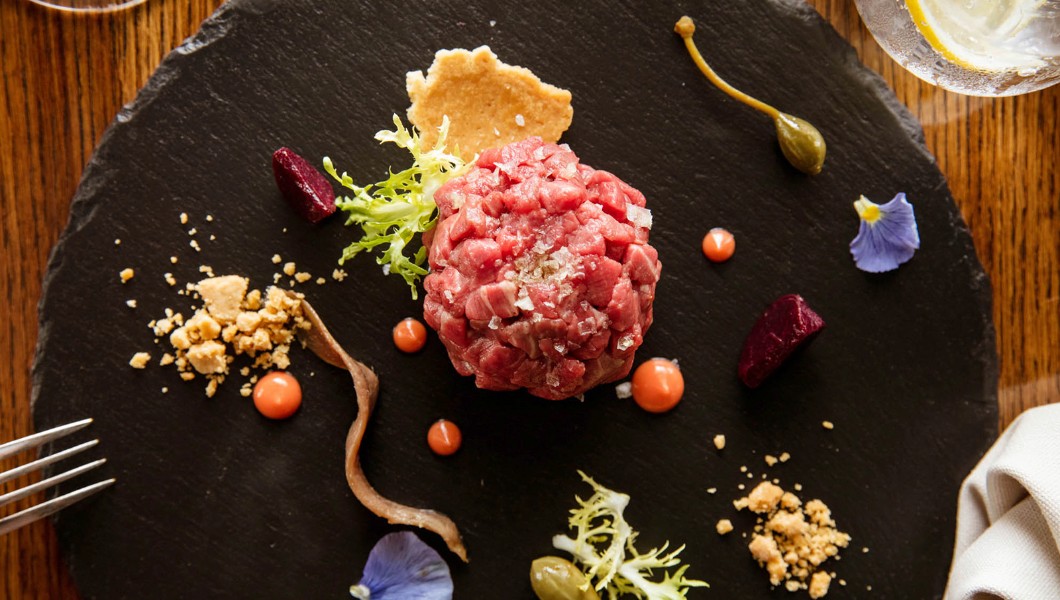 Next, and for something more classical, embrace the carbs as only Italians know how to do, and order pizza or pasta. The thin, crispy bases of the wood-fired pizza allow the rich flavourings of the toppings to cut through, all complimented by a full-bodied tomato sauce. The Quattro Stagioni will speak to those who have trouble deciding, with artichoke, olives, ham and mushrooms, while the Frutti di Mare takes things up a notch, with calamari, shrimp, mussels, and lashings of fragrant garlic and parsley. On the pasta side, the Linguine All'Aragosta is brimming with lobster bisque, Datterino tomatoes, parsley, garlic and crushed chilli, or try the Agnolotti Del Plin – ravioli stuffed with roasted beef, parmesan ganache in a sage and veal jus.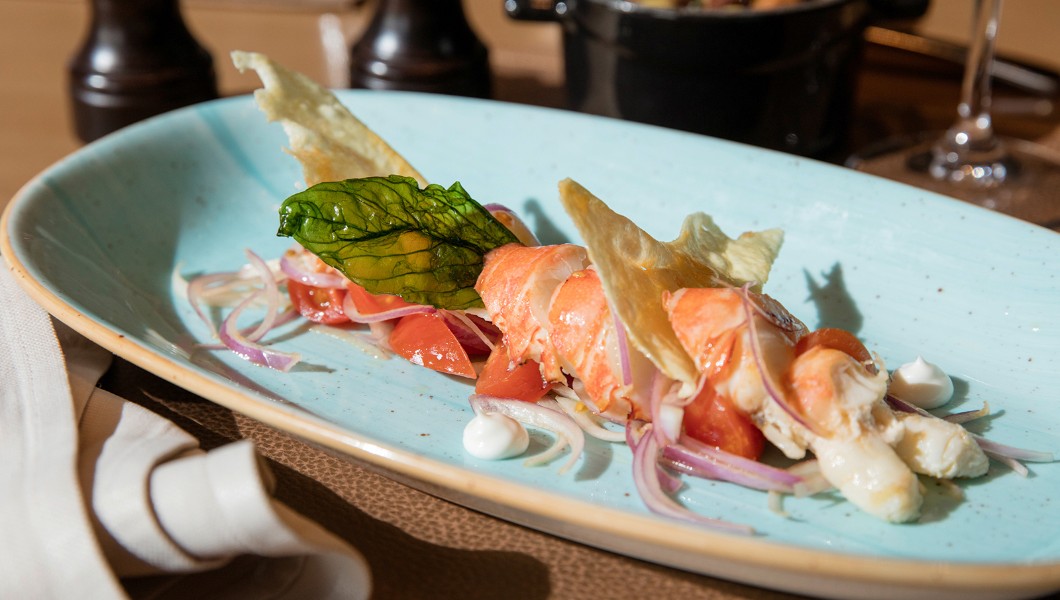 Think you've had your fill? Think again… Italians are renowned for their multi-course meals, so make way for the 'carne e pesce' course. From the land, there's sliced rib-eye steak with mushroom pepper sauce and hand-cut chips or sous vide pork belly, with cauliflower puree and honey-glazed root vegetables. And from the sea, you can swim between grilled tiger prawns and calamari, pan-seared salmon with green pea puree and broccolini or pan-seared sea bass with celeriac puree, wilted spinach and fried zucchini. Order the parmesan creamy spinach or gratin potatoes to add another satiating layer…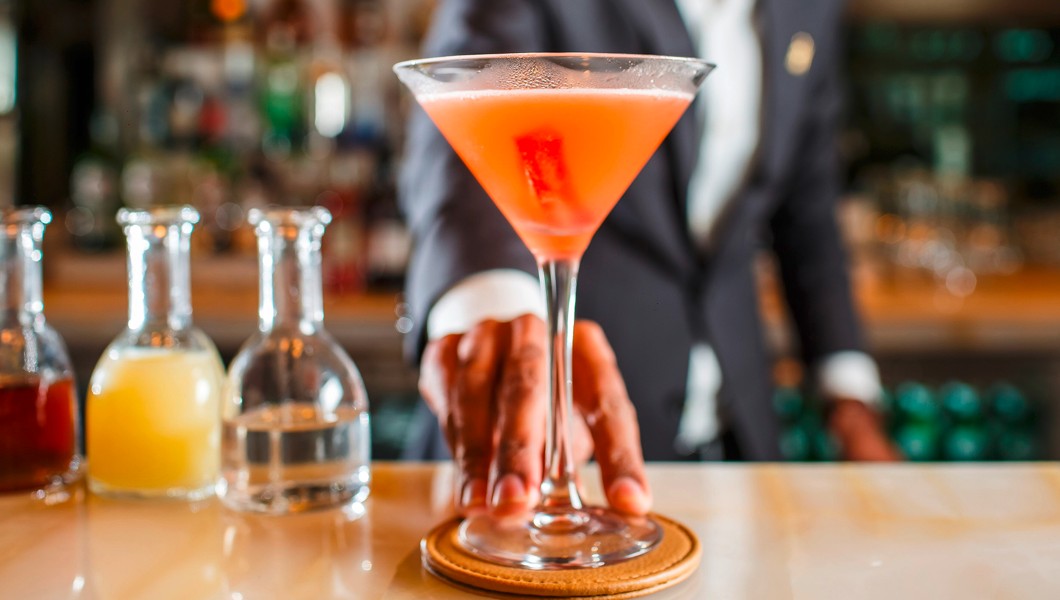 No good dinner should go without dessert, and Italians do love a good slice of la 'dolci' vita, don't they! The artisan ice-creams are always an smart idea, in particular the caramel praline, white chocolate raspberry and Stracciatella chocolate flavours. Then finish off with a little palate cleanser from a lemon basil or mandarin sorbet. If you've got a sweet tooth, sink it into the Crème Brulee, the fresh mint and berries splicing through the sweetness. Or to transport yourself straight to the Bel Paese, try the Sicilian glazed lemon tart, served with raspberry sorbet, orange tuile and fresh berries.
You might well be too full to move after, but surely that's a sign of an excellent meal. As you leave, one of Certo's black and white photographs will whisper "Dolce Far Niente" was you walk by. Translating as the 'sweet art of doing nothing', you know you've shared a meal in good company…