With good food and the right company, who could possibly say no to tapas? As one of my regular haunts, it is always a pleasure to visit what I personally believe to be Dubai's best tapas restaurant.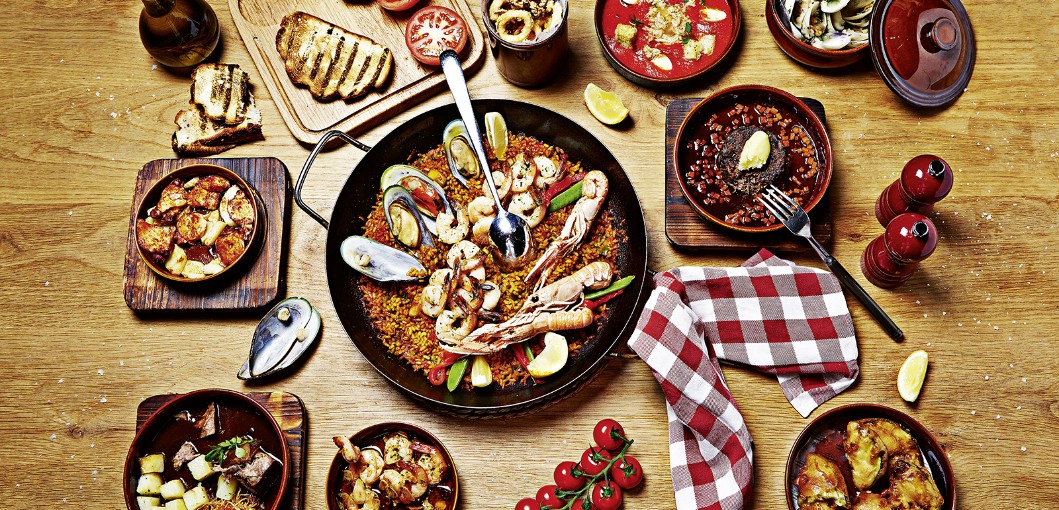 With evening events such as live music and salsa classes 
on throughout the week, there are more than a few reasons 
to visit Salero; all of them promising an authentic taste of Spain. But without dancing around things too much mostly to avoid embarrassing myself, I am here for the food, so on with 
the meal.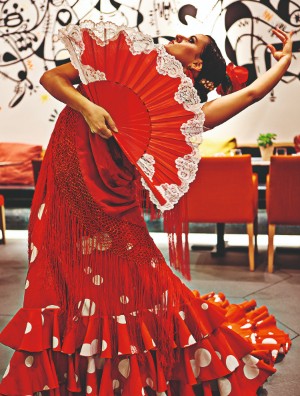 When entering the restaurant it has a modern chic feel using earthy colours contrasting from the black surfaces and tables giving an intimate vibe. With one wall adorned with glass fronted wine chillers it nicely adds some light to the room and 
is aesthetically pleasing to the eye. The smoking and non-smoking areas are separated by a square bar and preparation area, which takes pride of place in the centre of the room on what I can best describe as a giant island.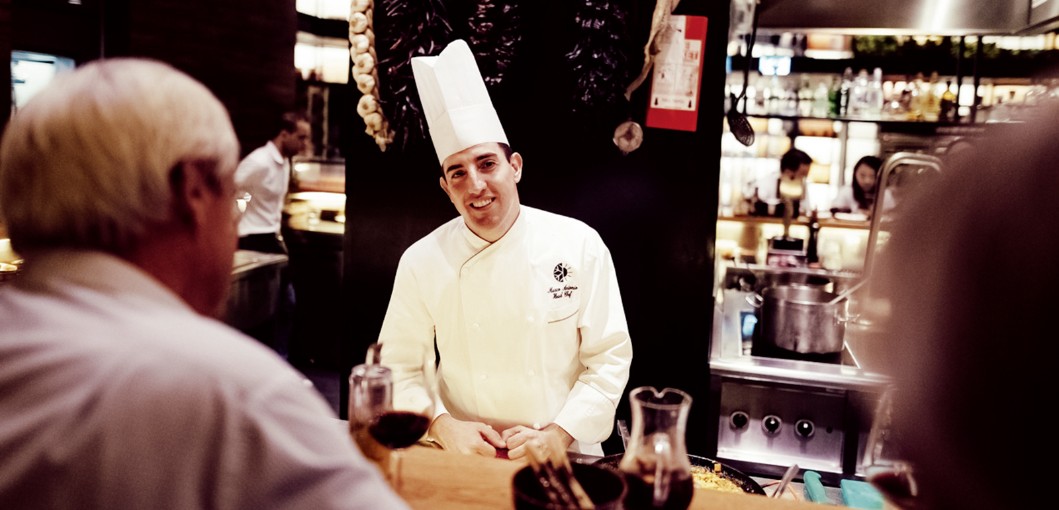 As a regular patron of Salero, I already have a distinct set of favourite dishes, but for this visit, I ask the chef to choose what we eat. Queue the entrance of Marco Antonio Torres, 
a fantastic chef who earned his whites in the family kitchen in Spain; culinary roots that are evident throughout the menu.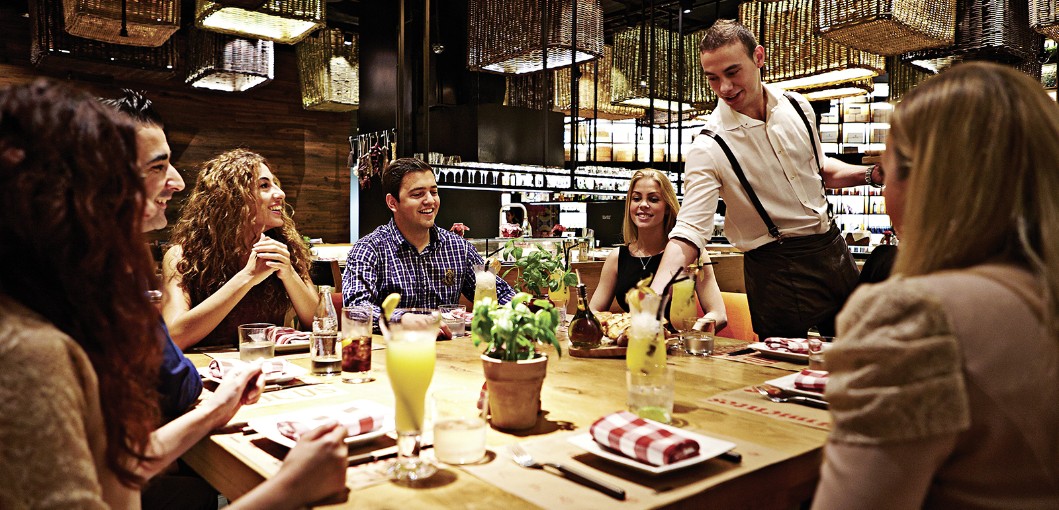 To start, we are brought a side of bread with grilled garlic, half a tomato, olive oil and salt, which is a traditional Spanish side known as pan con tomate; literally bread with tomato. Rubbing the garlic and tomato onto the warm toasted bread adding a little olive oil and sea salt makes for a delicious side bursting with flavour, and a pleasant way to start the meal. While I am usually keen to avoid filling up on bread before the main event, this is an irresistible exception to the rule.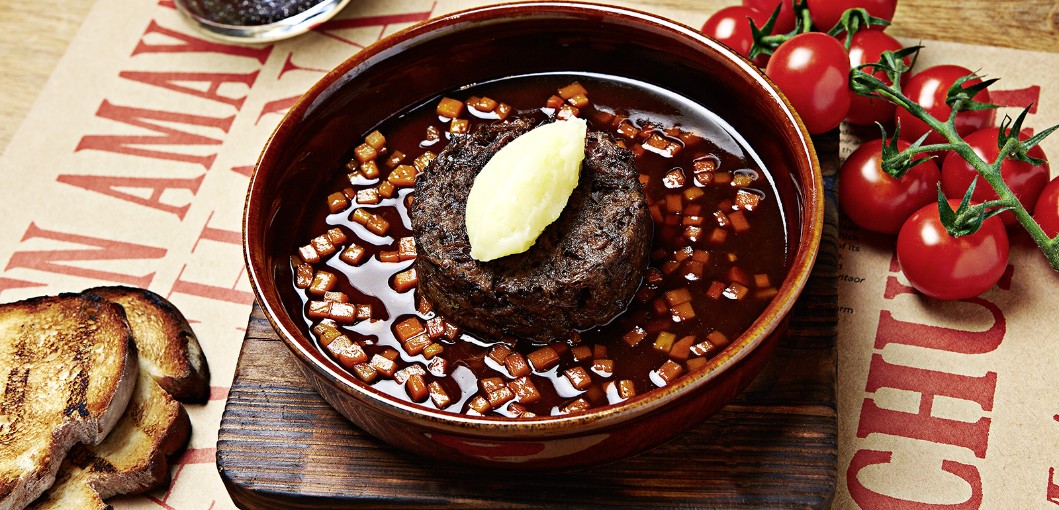 Marco selects three dishes: deboned oxtail with a beautiful creamy mashed potato; croquetas with chicken and wild mushroom; and grilled octopus with truffle mashed potato.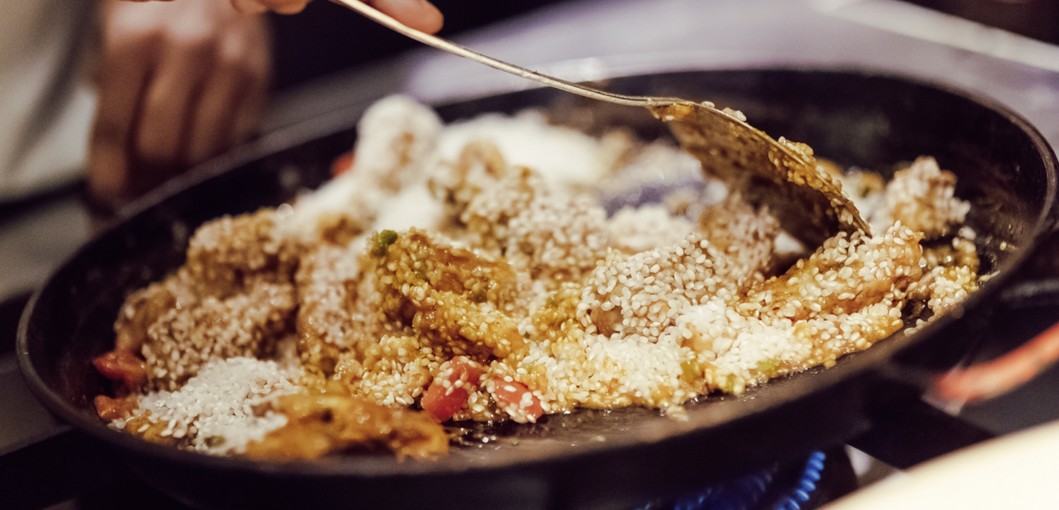 I must confess that the croquetas are a favourite of mine and I conveniently forget to mention I had tried them before. In all honesty, I am not sorry and no trip to the restaurant would be complete for me without them; tasty, crisp and full of flavour, you can't go wrong with this classic. In my experience, Spanish chefs seem to be uniquely skilled at cooking octopus to perfection, and today is no exception. The octopus is crisp and charred on the outside with a moist centre, and the truffled mashed potato really elevates the dish. Octopus seems back on trend at the moment and long may it continue.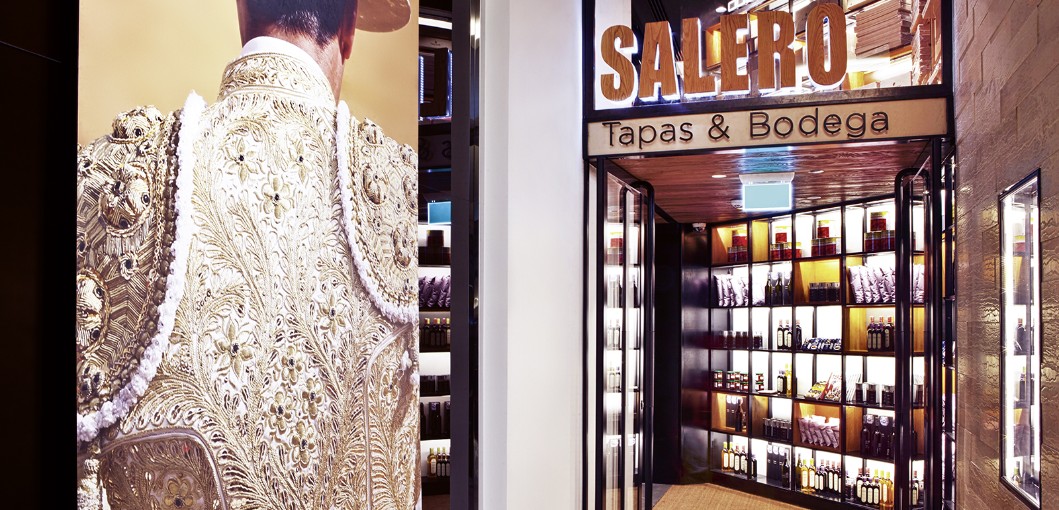 The oxtail dish is a pleasant surprise as it's not something I would usually order. Slow-cooked to perfection, the meat and rich gravy are perfected balanced in each mouthful, 
and I have to say that this was the surprise star of the show. 
They say Northern boys love gravy, and I'm living proof they do.
Slow-cooked to perfection, the oxtail dish is a pleasant surprise, as it's not something I would usually order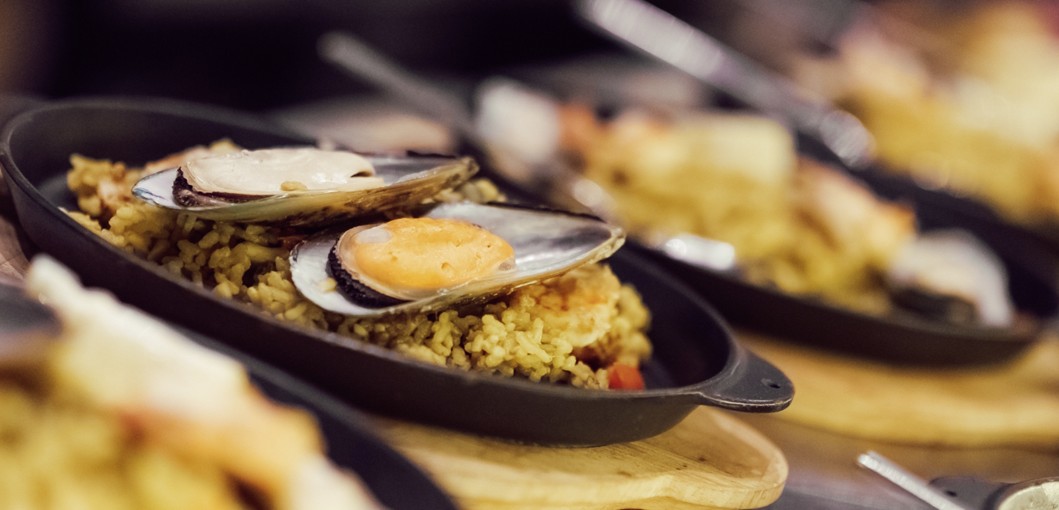 Before even entering Salero Tapas and Bodega, I knew this would be a great meal as I have never had a bad experience here. So take my advice: kick off your dancing shoes, grab some sangria and for exceptional food, great ambience and a fantastic evening, say salud to Salero.
Stay:
What: Salero Tapas & Bodega
Where: Kempinski Hotel Mall of the Emirates
Tel: +971 4 409 5999