When Tasca by José Avillez first opened in Dubai in 2019, it did so to clamouring applause – from die-hard fans of the critically-acclaimed Portuguese chef and others lapping up the up-market taverna-style food on the menu. Named after the Portuguese word for 'tavern', Tasca takes traditional Portuguese staples, adds some contemporary nuances and throws out dishes riotous in both colour and flavour. Add in the rooftop views of the Arabian Gulf from its Mandarin Oriental Jumeira setting, and you've stumbled across somewhere pretty cool.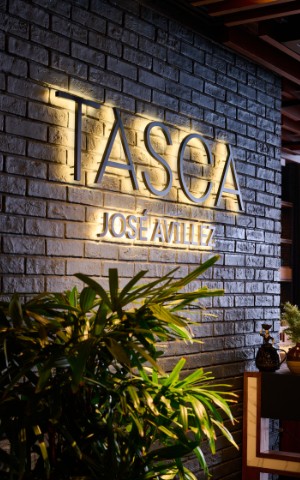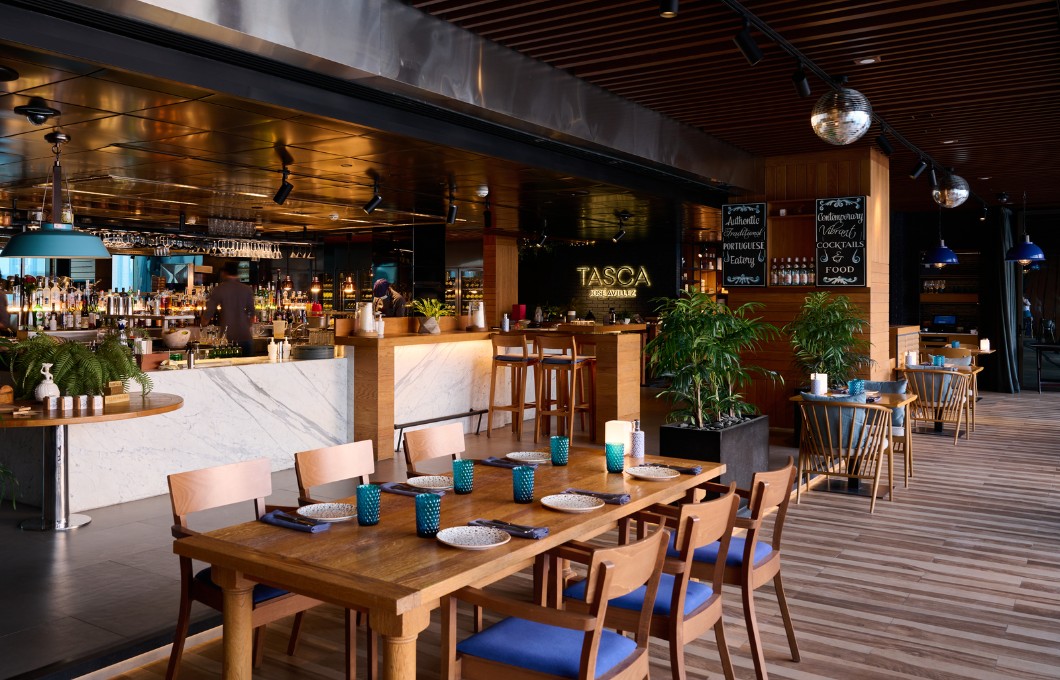 In the winter, the floor-to-ceiling windows are thrown up to let the coastal breeze whisper across the infinity pool and through the restaurant, during summer, the interiors become the focus. There's definite 'ski lodge' or 'Swedish sauna' vibes bouncing off the restaurant, with wood tables, low wood ceilings and pine wherever you look. A marble bar in the centre of the room becomes a focal point, bartenders beavering away shaking and stirring. The Sangria that makes its way over is fresh and zingy.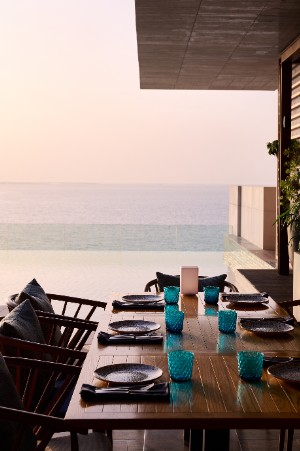 When it comes to your table, choose your allegiance – city view or sea; rest assured neither view disappoints. The mood is light and convivial – we come early so the tables aren't full yet, but there's an underlying chatter that feels warm and cosy. I have a feeling that, were I to stay out past my bedtime, I'd experience the livelier side of Tasca.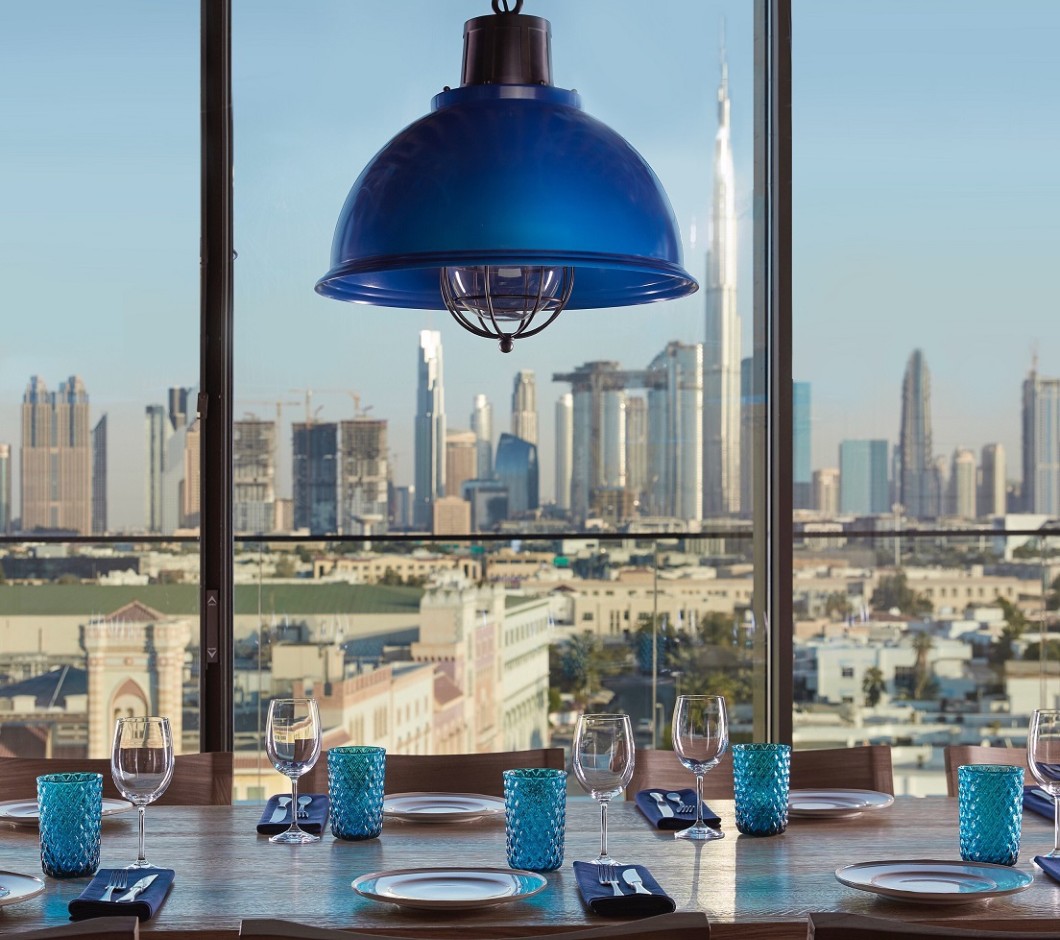 We start with garlic prawns, in a rich zesty garlic and chilli sauce that requires bread for dunking, and tempura avocado, that is served on a wooden board with dehydrated piri-piri, coriander sprouts and lemon. My cherry gazpacho with avocado and feta is rich, creamy and peppery. It's a beautiful dark red colour and is poured before you. The Wagyu tartare is served with truffles – it's light but lacks a bit of spice.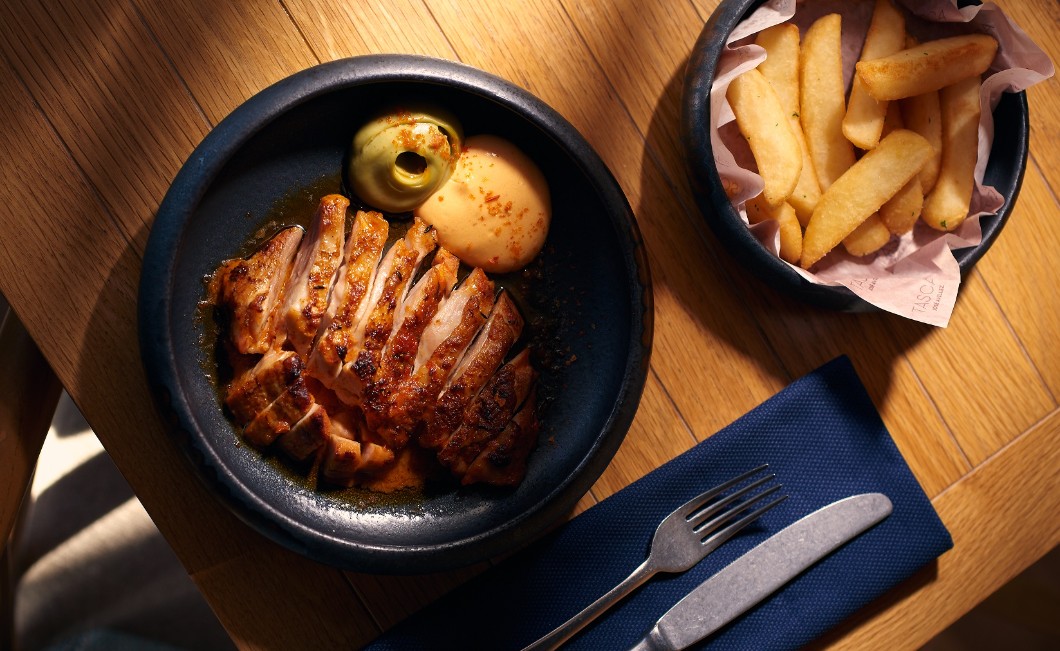 For mains, the menu jumps between seafood and meats – from lobster and lamb to bacalhau and braised veal. My vegetarian dish is rich in flavour – something I don't often say when polenta is involved. Here, chargrilled asparagus and crispy polenta partner with a creamy sauce, herbs and parmesan shavings – it's super tangy but with a hint of sweet. A tomato side salad is so simple but hits all the right notes, bursting in that fresh tomato-y flavour you often don't get here in the Middle East. All the way from Portugal, the Carabineiro prawns are served with garlic rice and a flavoursome crab salad. Our eyes are bigger than our stomachs, so we dip into fried rice with 'ovo a cavola' and a creamy green vegetable curry but have to admit defeat.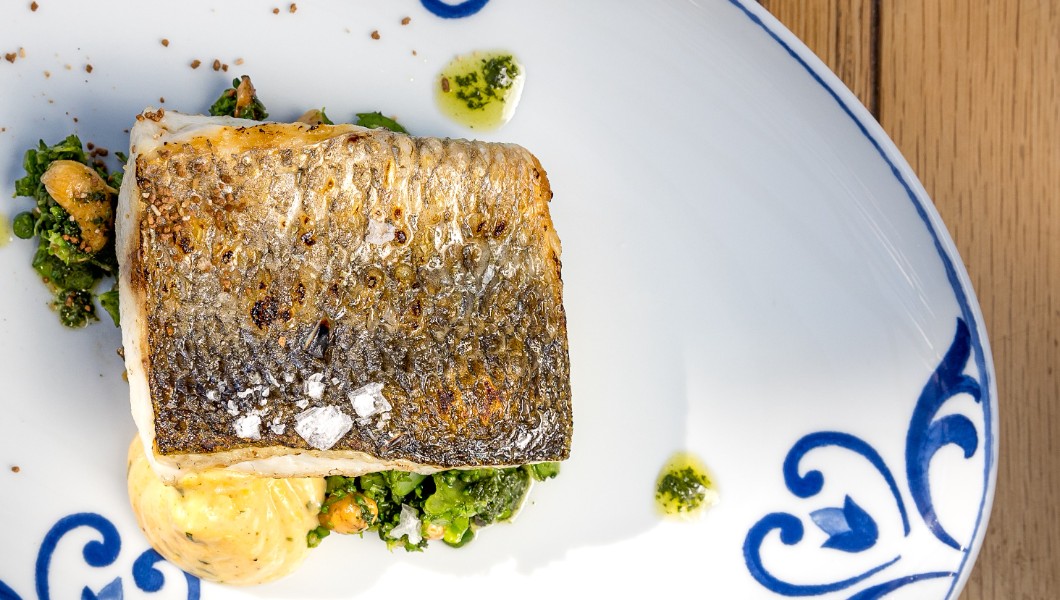 We all know there's a separate stomach saved for dessert, so we clash spoons over a salted caramel dish, that plays on different textures of both caramel and chocolate.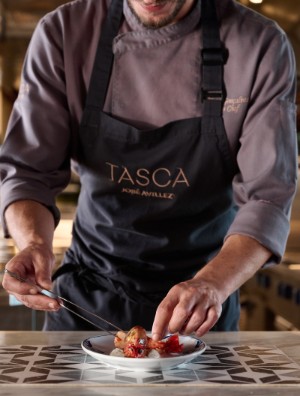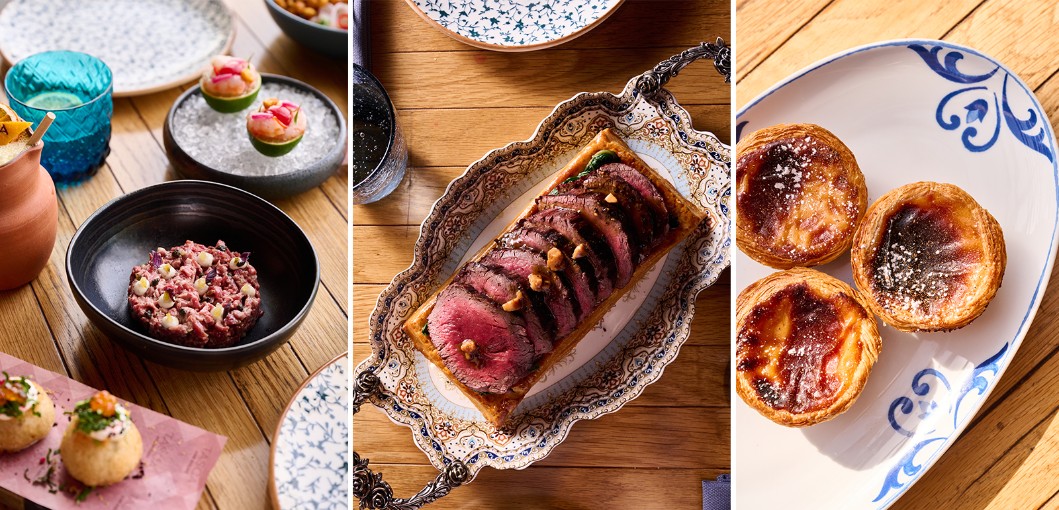 It's delicious, albeit a little sweet for me. Masquerading as our palate cleanser, we also order a mandarin orange dessert, that comes in a sort of soft shell that you break through to reveal a wildly zesty, creamy mousse inside. It's served with mandarin orange sorbet and perfectly cuts through the sweetness of the lingering caramel. Once the plates have been metaphorically licked clean, we take ourselves home, feeling well-fed and filled with a warm glow. A very amenable evening indeed.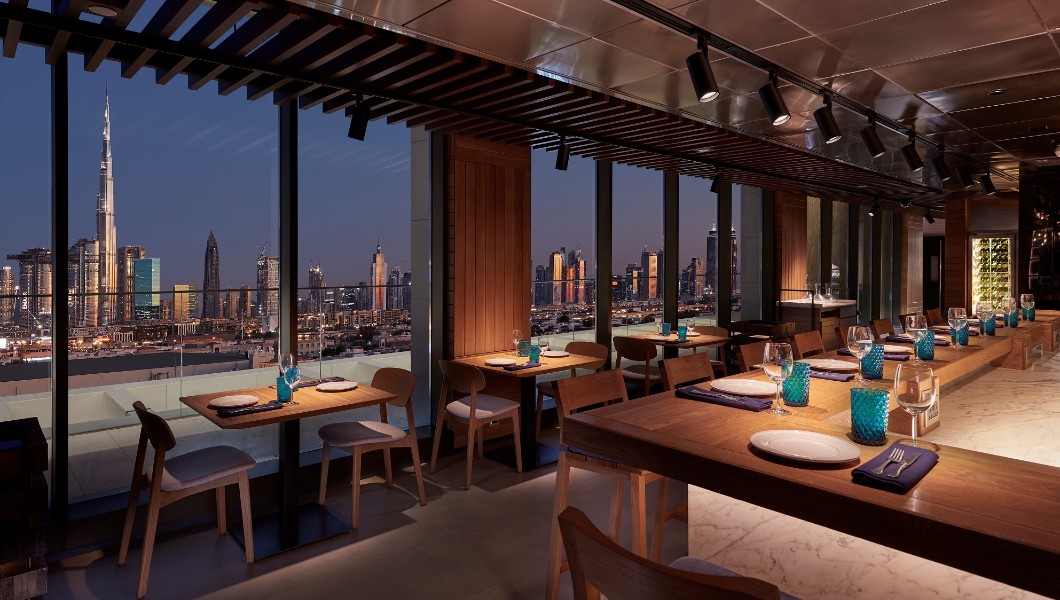 EAT:
WHAT: Tasca by José Avillez
WHERE: Mandarin Oriental Jumeira Dubai
TEL: +971 4 777 2231