In Madrid's Plaza Mayor, the sun pelts down with such prodigious force, spirals of steam rise from the street. Throat parched, I wade through throngs of tourists, my mind focused on one destination – La Torre de Oro, a family-owned, Andalusian-style bar that lies in the heart of the square. Knowing I'll pay more for sitting outside in the al fresco seating area, I burst through the doorway and belly up to the bar, just like the locals. The bartender takes a quick look at me and grins. "Sangria," he says, like a doctor issuing a prescription.

I'm soon drinking a large goblet of ruby-red liquid. Ice-cold, with thin rings of oranges, lemons and limes, it's imbued with spices – cinnamon, cardamom, perhaps a dash of ginger. Delicately saccharine, it goes down easy, lowers my body temperature and restores and refreshes. I order another, nibbling on tapas plates of garlicky shrimp and olives.

The success of sangria – a blend of wine, juice, spices, fruit and a mishmash of other spirits – relies on the fact that it doesn't taste like alcohol at all. It has the wholesome allure of an antioxidant-packed drink. Always served chilled, it combats the intensity of Spanish (and Portuguese) sun, and tastes of the Mediterranean's exotic flavours.

Never quite the same from bodega to bar, sangria has no specific recipe, which allows bartenders creativity, though no matter where it's created, alchemists ideally draw from what's fresh and abundant. While freeform to mix, sangria does require a few vague and suggested guidelines. To create this thirst quencher, simply add, in any particular order: wine (any style – including cava), juice (any kind, though citrus, especially orange, is common), sweetener (often sugar), spices (they run the gamut from cinnamon to basil), fruit (choose lemons, peaches and even apples), a splash of bubbles (lemonade or mineral water), and, as is the trend of late, a modicum of fortifying spirits.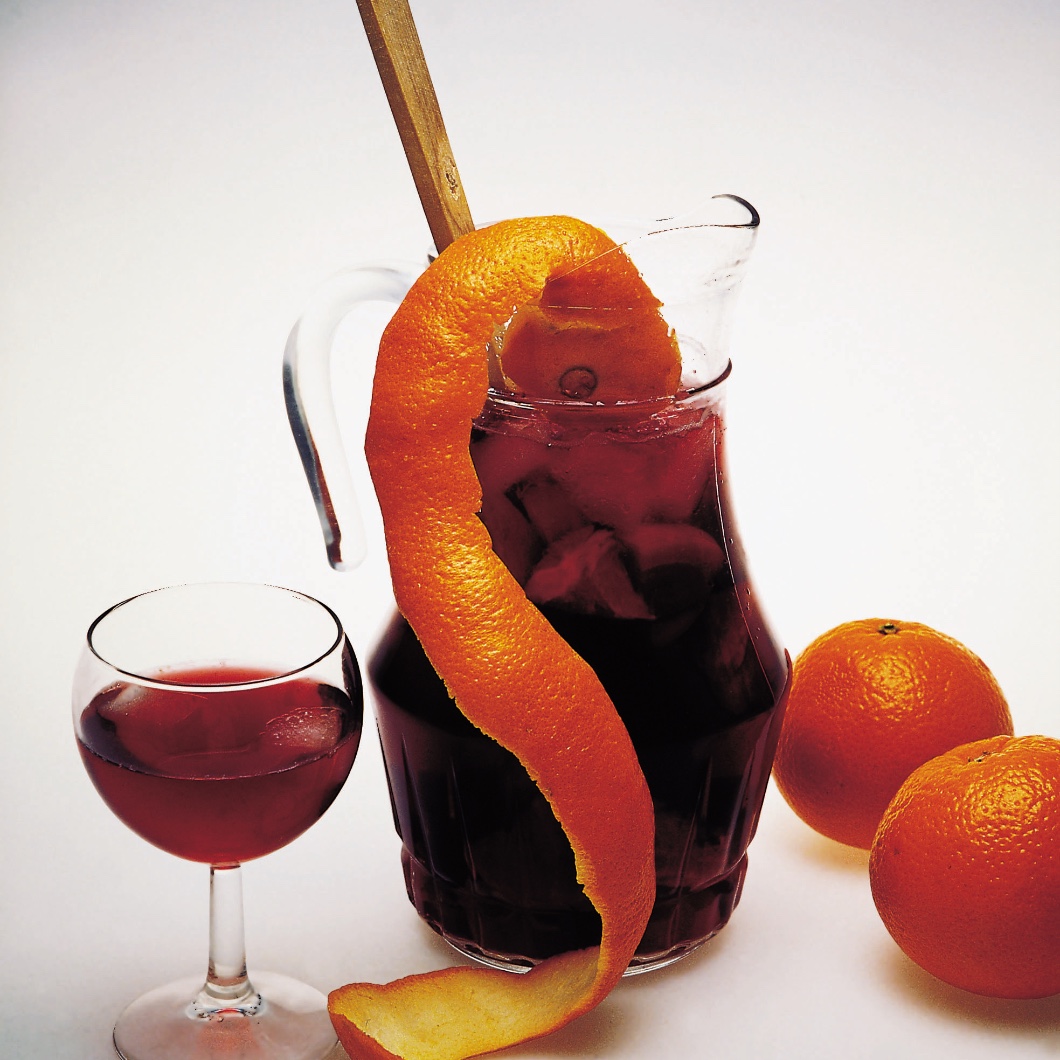 While drinking my sangria at La Torre de Oro, a bar well known for its ties to the bullfighting community, I gaze at walls awash with photographs that show bullfighters engaged with bulls, many vivid and gory. That causes me to ruminate about the word sangria, and the fact that it hails from the Latin word sangus, which means blood. It's unproven how long people have called this "claret wine punch" sangria, but it's easy to surmise that the name was inspired by its crimson hue. As for its creation, what we do know is that the Romans who came to the Iberian Peninsula (now Spain and Portugal) planted a plethora of grapes (mostly red ones) – especially in Andalusia, Spain's southernmost region. For centuries afterwards, people of every social class drank wine or mixed it with water to stave off dangerous bacteria. During those times, wine was not the arts-meets-science symphony of perfection it is today, prompting the act of enhancing the wine's less-than-palatable flavour with fruit.

In medieval times, a form of sangria was called hippocras. At some point, probably around the 18th century according to spirit scholars, imbibers began using the moniker "sangria" and the name stuck. A bit later, in the early 20th century, a deviation called zurra, enriched with peaches and nectarines, became all the rage. But in 1964, when Spain served sangria in their pavilion at the New York World's Fair, it introduced the drink to popular culture. Today, sangria is mixed all around the world, in variations that range from white sangria to bubbly sangria, though everyone agrees it's best appreciated in a Spanish or Portuguese bodega – sipped to ward off the heat, with the tunes of a flamenco guitarist or the lugubrious crooning of a Portuguese fado singer wafting through the air.
---
SIX WAYS TO IMBIBE CRIMSON-COLOURED SANGRIA IN SPAIN
Torero tipplers
Though located in the heart of Spain, this decades-old, matador-themed bar in the Plaza Mayor draws from Andalusian roots. Supported by tourists and locals alike, adorned with bright tiles and bullfight photography, it serves authentic, not-too-sweet sangria. Sip it with a plate of pescaitos – classic fried, tiny fish.
La Torre de Oro – Plaza Mayor 26, Madrid; +34 913 665 016; www.torredeloro.wellsoc.org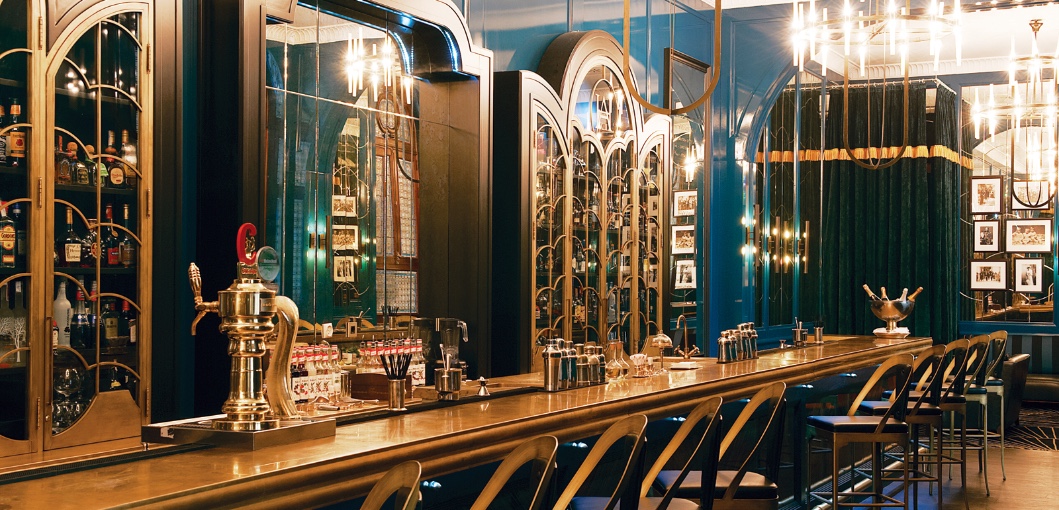 Opulent libations
Set in the ornate 1920s-era Hotel Alfonso XIII, part of the Luxury Collection Hotels, the American Bar exudes history and gravitas. For a posh take on sangria, take a seat in this throwback to former times. Once a palace built by a king, the hotel still reflects pomp and circumstance, as does the bar, which has drawn film stars, matadors and other glitterati since its inception.
American Bar – Hotel Alfonso XIII, Calle San Fernando 2, Seville; +34 95 491 7160; www.hotel-alfonsoxiii-seville.com

An ancient local
Don't be intimidated. Join the friendly locals who fill this buzzing bar that dates back to ancient times. Run by the same family for nearly 50 years, the bar/restaurant (which also goes by the name of Casa El Pisto) has well-worn chequerboard marble floors and pays homage to famed bullfighter Manolete, who used to frequent it. Paintings of him enliven the walls. Swill your sangria with rich slabs of jamon serrano or spinach stewed with garbanzo beans.
Taberna San Miguel – Plaza de San Miguel 1, Córdoba; +34 957 47 0166; www.casaelpisto.com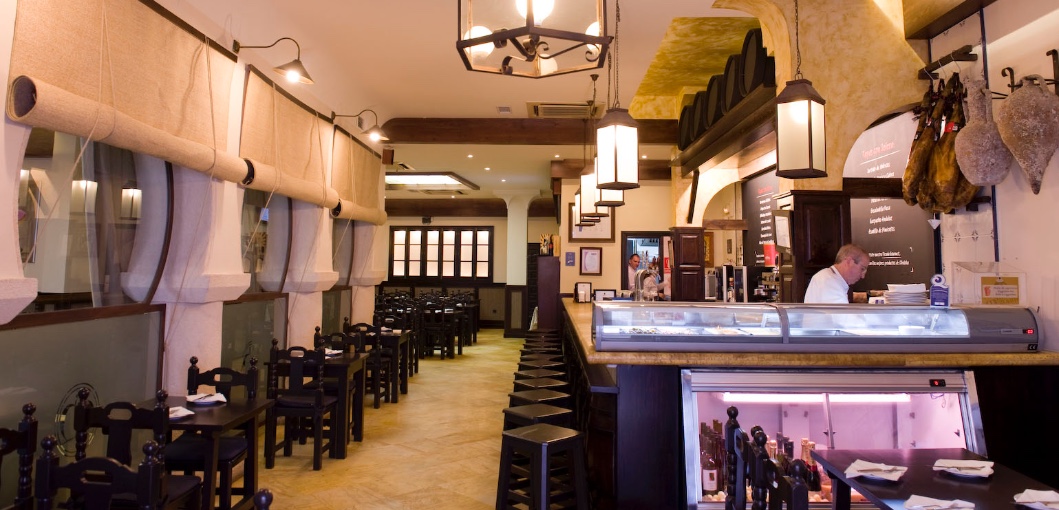 Tapas and tipples
In the old Jewish Quarter, near La Mezquita-Cathedral, this atmospheric tavern boasts whitewashed walls hung with evocative photos. Here, drink your house-made sangria with any of 40 typical Córdoban-style tapas, such as thick salmorejo (a gazpacho-like soup) or slow-braised oxtail. After you eat, visit the famous mosque-turned-cathedral to see its fairy-tale interiors or walk the labyrinthine streets to shop in boutiques and galleries.
Bodegas Mezquita – Calle Ronda de Isasa 10, Córdoba; +34 957 107 859; www.bodegasmezquita.com
Timeless tradition
With walls flanked with barrels of wine, this friendly tavern has timeless Andalusian décor and an intimate feel. Be prepared to squeeze into its inevitable standing-room-only crowds, but try to find a place at the massive wooden bar. Sample a well-mixed sangria with a plate of pungent Manchego cheese or for a change, try Tinto de Verano, made from red wine and lemonade.
Bodega Castañeda – Calle de Almireceros 1-3, Granada; +34 958 21 5464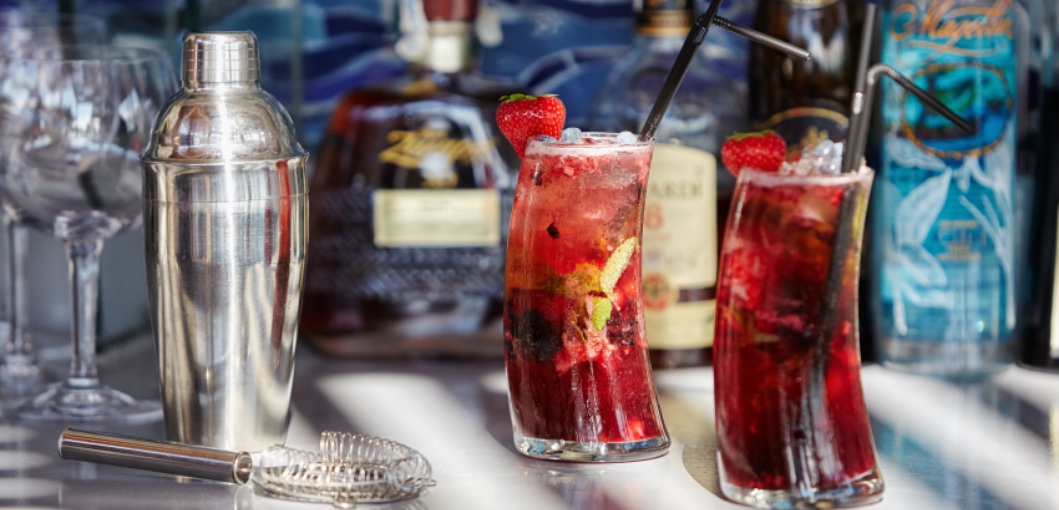 For art's sake
Nip a contemporary-style sangria at the rooftop pool bar, which lies in the shadow of Frank Gehry's acclaimed "golden fish" sculpture. Before dinner at either of the hotel's two Michelin-starred restaurants, sample another at swish Frank's Bar, a haven of low lighting and purred conversation.
Hotel Arts Barcelona – Carrer de la Marina 19-21, Barcelona; +34 932 21 1000; www.hotelartsbarcelona.com