It's catch-up time in Bordeaux. The French city has long been a wine-lover's pilgrimage, known for the superior viticulture regions – Margaux, the Médoc, Sauternes – that punctuate this corner of south-western France. Yet the gastronomic output had never matched up. Until 2014, Bordeaux boasted just one true headline restaurant in the Michelin-starred Didier Gelineau: a high-quality but play-it-safe place espousing traditional Bordelais fare. The undercard starred lots of reliable bistros with tables spilling out onto the cobbles, and some very adequate lunch venues. But there were no moderniste gems, no scene-shakers, no risk-takers and no tastemakers. Great food? Tick. Cutting edge? Try Paris.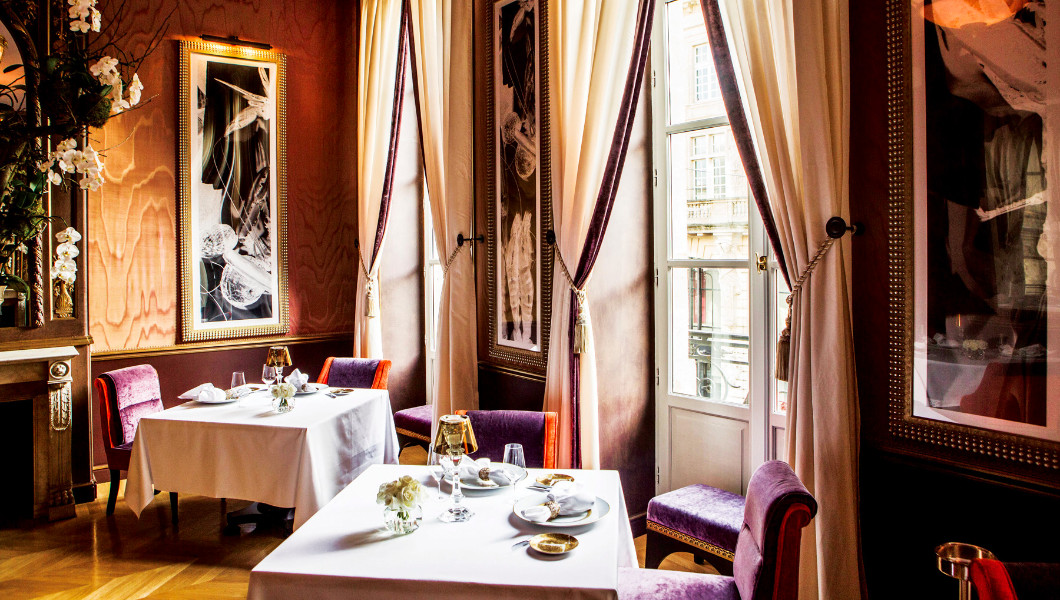 It always seemed strange, disproportionate, an oversight. Oenophiles gravitate to Bordeaux because they want brilliant, not very good, plonk. Why couldn't they also have brilliant – and not just very good – grub, too? Now, at last, they can. In fact, following a frenzied mini-epoch in which a trio of celebrity chefs opened successive establishments in town, and various innovative, affordably priced neo-bistrots reared up to garner critical acclaim, foodies are suddenly queuing up to visit "Petite Paris". A fresh poser occupies me as I settle down for dinner at Le Pressoir d'Argent - Gordon Ramsay at InterContinental Bordeaux - Le Grand Hotel, open since September last year. Maybe I've watched too many Kitchen Nightmares episodes, but Gordon Ramsay feels an unlikely fit for Bordeaux: a sweary, tempestuous l'Anglais unleashed upon deepest, dreamiest France.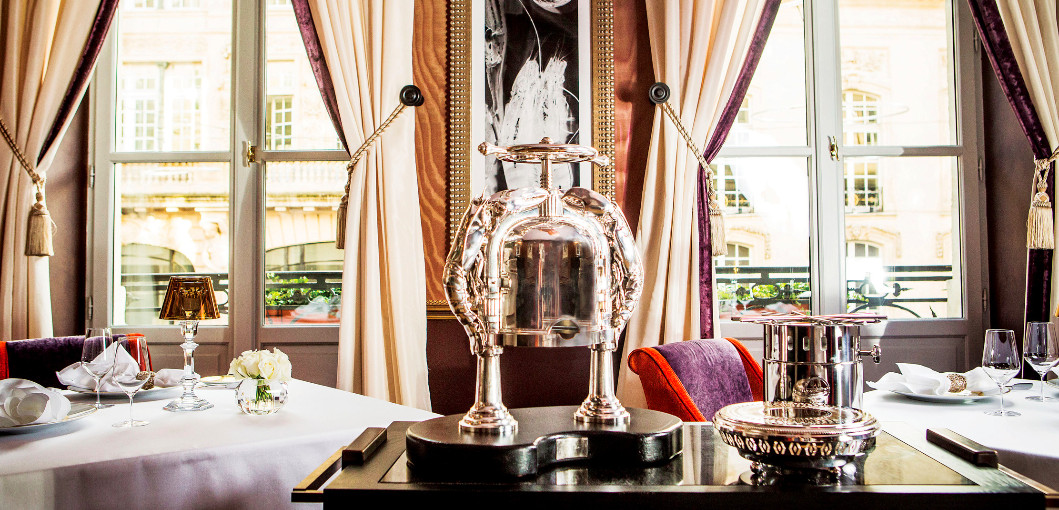 Yet Ramsay's tasting menu turns out to be an exercise in dinnertime diplomacy. Local Arcachon sole with young leek, Périgord truffle, duxelles and vin jaune is as Gallic as one could imagine. Curiously, no plate is more impressive than the pre-dessert palate cleanser, a pineapple mousse and lime-marjoram-and-tarragon sorbet double header. The sorbet is as zesty as anything I've ever consumed and all the accompanying wines work, not least the Sauternes over which I conclude my nine-course, four-hour epic. Le Grand Hotel sits regally afront pedestrianised Place de la Comédie, Bordeaux's focal heart. To its right stretches away Rue Sainte-Catherine, the city's premier shopping street. To the left is a small park, and through the middle fizz shiny trams. Straight across is the columned Grand Théâtre, one of Europe's premier opera and ballet houses, a long queue snaking out of its left-hand door when I arrive the next afternoon.

Inside waits Le Quatrième Mur (5 Place de la Comédie; +33 5 5602 4970), the first establishment in Bordeaux proper by home-towner Philippe Etchebest. Yet to achieve wholesale international fame, Etchebest was crowned one of the Meilleurs Ouvriers de France (Best Craftsmen of France) in 2000 and began presenting the country's own Kitchen Nightmares show 11 years later. A shaven-headed ex-rugby player, he looks more like a bouncer than a chef; yet his reputation is for painstaking quality. And now his new restaurant is located directly opposite that of his English counterpart and supposed rival. Bordeaux has never known such a compelling gastro-narrative.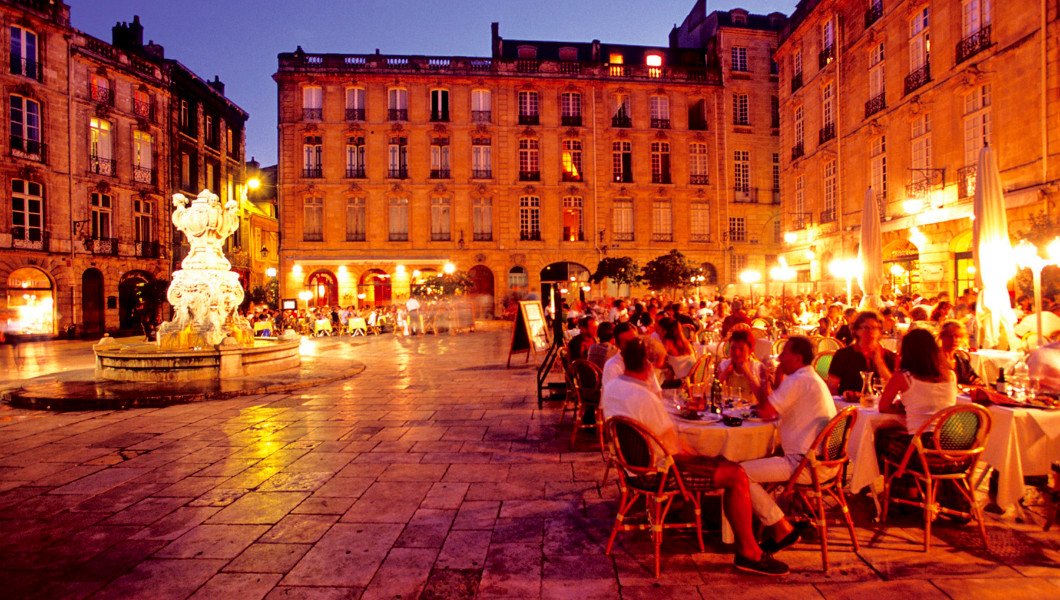 After an hour spent watching skateboarding teens, I sit down at a table and gaze around. It's a strange mix: the opera house is as classical as one would expect – chandeliers, gilt, pillars – while dotted with iPads on which one chooses tipples. Equally modern are the tapas options and a no-reservations policy (hence the queue). But what about the menu? The lunch formula balances old and new. Lamb casserole represents the former camp while a whipped egg with wasabi-flavoured fish roe, parmesan foam and bacon is thrillingly nouveau. Most satisfying is something in-between: an updated lemon tart, with crunchy biscuit bits and a fine foam on top. The quality is unstinting, and €32 (US$35) represents remarkable value.

"Le quatrieme mur" translates as "the fourth wall", a dramatic term referring to the invisible but uncrossable boundary between stage and audience. Such boundaries are much less present in the vineyards outside Bordeaux, where vignerons now routinely show visitors around their estates. The trick is to arrange tastings in advance, or book a tour; turn up randomly, and you risk closed doors. Le Grand Hotel offers three separate "wine journey" days, plus a Garonne oenological cruise. Grand cru reds and whites are as quintessentially Bordelais as the city's Saint-Pierre quarter, which lies east of Rue Sainte-Catherine. Here are found stunning church squares where old plane trees occupy a corner, and cramped alleys are lined with dusty motos. Clothes lines and climbing flowers decorate balconies, and an air of timelessness permeates.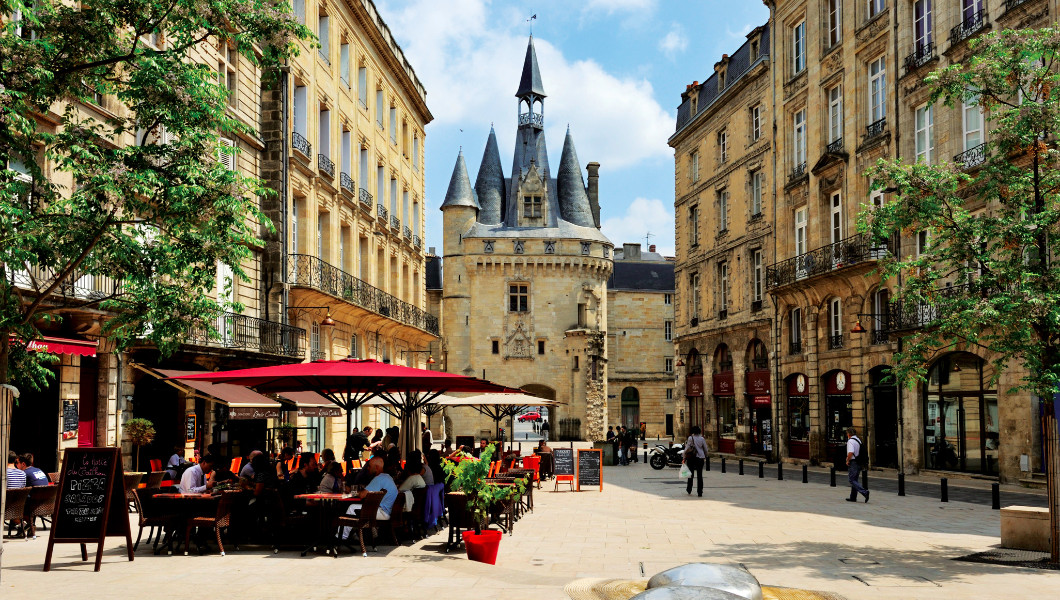 The wine list is equally non-domestic, although local producers are represented. I plump loyally for some Pouilly-Fuissé and silently raise a glass to French gastro-bible Le Fooding, which sagely anointed Miles as its Best Restaurant of 2015. While culinary awards are a novelty in Bordeaux, UNESCO certification is practically de rigeur. Some cities contain buildings given World Heritage status; in Bordeaux, a whole 1,810 hectares have earned the accolade for their riot of classical and neoclassical finery. This unprecedented swathe includes Saint-Pierre, through which I now stroll, passing pâtisseries and delicatessens, but not the revived Chartrons district, six tram stops away.

Their loss. Lining Garonne River, Chartrons was the old wine-business district of Bordeaux, where boats once deposited barrels into merchants' warehouses. Trendy again after a decline into decrepitude, it's more lived-in than Saint-Pierre, and characterised by poky antiquaries crammed with chaotically arranged bric-a-brac. Most tourists here frequent the Église Notre-Dame – a worthy add-on to the central Cathédrale Saint-André – or a modern-art museum, but I beeline instead for the lovely Marché des Quais (Sunday mornings only; Quai des Chartrons), where artisan producers hawk oysters and white wines.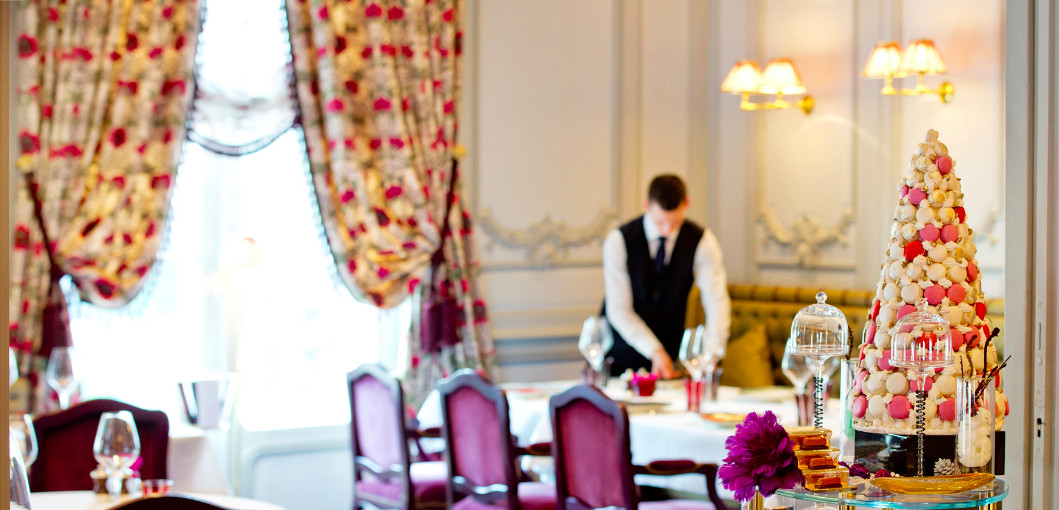 Further north-east, you can spy the golden, spaceship-like husks of La Cité du Vin (94 Quai de Bacalan; +33 5 5681 3847). Due in June, this $84-million museum aspires to be a "Guggenheim of wine", and will contain multimedia exhibitions, tasting options from 80 countries, a top-floor gazebo bar and a humongous off-licence. For now it's strictly in construction and I turn my back on it, wandering along the wide boardwalk and wondering whether, given the recent changes, there might one day be a Cité du Nourriture (food) in Bordeaux.

If there is, one man is certain to star. Joël Robuchon's CV contains a record-breaking 28 Michelin stars and a citing as "Chef of the Century" by the Gault Millau guide. And it was one of his newest ventures that began Bordeaux's burst of big-name chefs back in 2014. A collaboration between Robuchon and local wine-magnate Bernard Magrez, La Grande Maison (10 Rue Labottière; +33 5 3538 1616) is an 18th-century mansion containing a restaurant and six heavenly bedrooms. Tassels and tiles on the front door confirm that I've re-entered a world of tableside carvings and silver service. Deploying trusted sous chef Tomori Danzaki to execute his inventions, Robuchon's stated ambition is to win three Michelin stars in what would be a Bordeaux first; given he's already earned two in just over a year, the feat seems reasonably likely.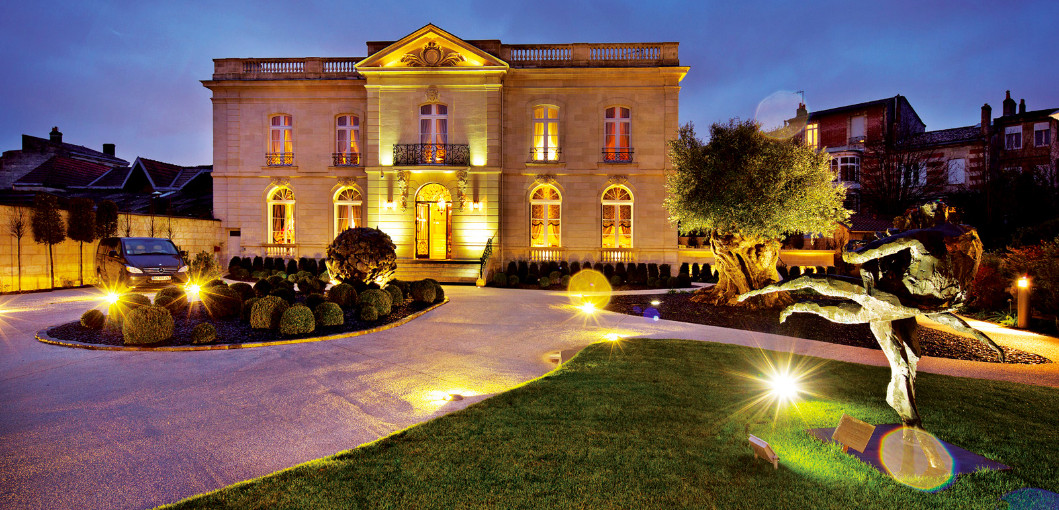 The food is predictably outstanding; my seasonal tasting menu includes a crabmeat medallion plus Sologne caviar, and a port-soaked chateaubriand of beef, carved tableside, under duck foie gras. As for the wine list, it's resolutely Bordelais, including some 259 grands crus, and works especially well in cahoots with a cheese trolley stocked by Bordeaux's best fromager. Such locavore sensibilities are eschewed at Mampuku (9 Rue Ausone; +33 5 5681 1875), another globetrotting, just-opened joint from two of the Miles team, and my final-night dinner venue. Amid plain stone walls, I scoff a Tahitian salad of raw tuna marinated in lime, coconut milk and soy sauce, wolf down grilled beef tongue with dried bonito flakes and relish the innocence of a self-service ice-cream machine.

There are premium sakes and cocktails too, but I prefer a glass of merlot for the road. It's lovely, but not as eye-opening as that salad, those beefy mouthfuls. For once in Bordeaux, food seems destined to provide my lingering memory. How things have changed.