Aiming to redefine luxury cruising to better connect passengers with their surroundings, Celebrity Cruises has announced that its latest vessel will be hitting the seven seas this month, ferrying discerning sea dwellers from Fort Lauderdale, Florida through the pristine islands of the Caribbean.
The new addition, dubbed Celebrity Edge, has embraced an unconventional, outward-facing design that allows staterooms to open up into a boundary-free veranda at the touch of a button. This not only offers panoramic sea views, but floods each upgraded accommodation with natural light.
Standard rooms are now 23% larger than those of the operator's other vessels and feature a luxurious king-sized bed, with an increased bathroom size. For those with a penchant for the ultra-luxe, Celebrity Seas has also added an Edge-exclusive Suite Class category, with the 2,500-square-foot Iconic Suite crowning the offering.
For families and larger groups, each two-level Edge Villa includes a private plunge pool and walk-out access to The Retreat Sundeck, with unrivalled views.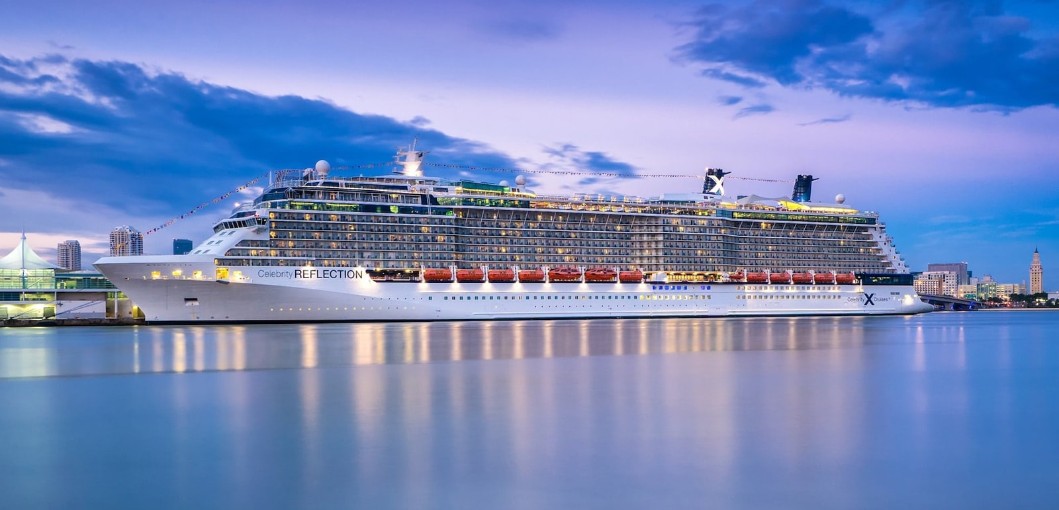 When it comes to fabulous food, a host of high-end eateries and restaurants on board make dining a joyous affair, while the ship's unique 'Magic Carpet' venue – spread across several decks – encompasses everything from bars and restaurants to live music venues.