For those of use motivated to see Middle Earth, we may imagine jetting to the antipodes with great haste, hoping to eye an orc or elf en route to our luxury cabin – but more and more visitors are instead opting to cruise to New Zealand. The number of Brits alone is up 25 per cent since 2010 and the cruise sector is worth a cool US $365 million to the Kiwi economy – due to rack up to $422 by the end of next year – and that means more even more nautical options on arrival.
Typical itineraries will call at the likes of Auckland, Tauranga, Napier, Wellington and Akaroa, with Australia-based cruises spanning the Tasman waters from late August to June. By the end of the year, 125 voyages will bring a total of 200,000 passengers and 88,000 crewmembers to New Zealand, ranging from two-week extravaganzas to day trips. To help us grapple with the options on offer once you've arrived, Tourism New Zealand has rounded up some of the best options, whether you're a "thrill-seeking adrenaline junkie or prefer the finer things in life at a more sedate pace."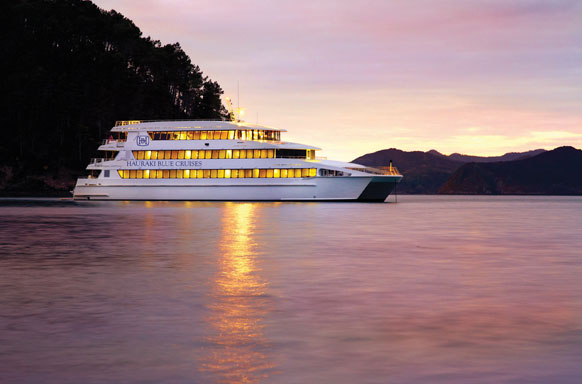 For the adventurous, The Rock is New Zealand's largest houseboat, which embarks on overnight itineraries in the Bay of Islands, from the seaside town of Paihia. Sleeping up to 36 guests, each and every cabin is in the top deck to optimum sea views. Trips involve opportunities to explore nearby islands with a knowledgeable crew on hand to educate guests about the bay's mysteries. For nature lovers, the Milford Sound is best explored via the Mariner. Specialist nature guides are on board to educate cruisers on the aquatic fauna, such as dolphins and penguins, before the time comes to go exploring in the vessel's tender craft (small boats) and kayaks.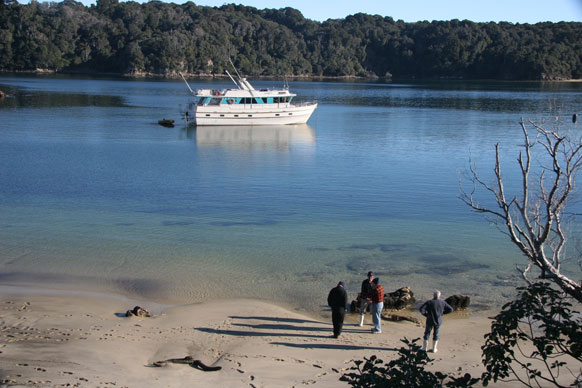 For culture vultures, Auckland's harbour is being frequented by the cruise ship Ipipiri, which frequently embarks toward the outlying islands through the waters of Waitemata Harbour. Harbour Bridge, Bean Rock Lighthouse and Devonport are all visible, along with Rangitoto Island, formed by a huge volcanic eruption around 600 years ago, and neighbouring Motutapu, one of the earliest places inhabited by Māori, but the highlight could be Waiheke Island, replete with golden sandy beaches, vineyards and mixture of quaint Kiwi holiday homes and luxury mansions. When it comes to luxury, why not take on Raglan Harbour on-board the deluxe houseboat Wahine Moe. Described as a 'floatel', the cruiser can be exclusively yours for the night as you become lord of the harbour until morning, when the skipper returns you to shore.