Nestled off the coast of Tanzania in the balmy waters of the Indian Ocean, Zanzibar has lured travellers and traders since time immemorial. Over time, the largest of the Spice Islands has transformed from a trading hub to an off the beaten path holiday spot; a tropical hideaway with some of the best beaches in Africa.
It's here that The Emerald Collection - the Italian hotel group behind the award-winning Emerald Maldives Resort & Spa - is opening its second property: a hillside resort on the northeast coast of the island overlooking five kilometres of white sand beach and one of the most pristine coral reefs in East Africa.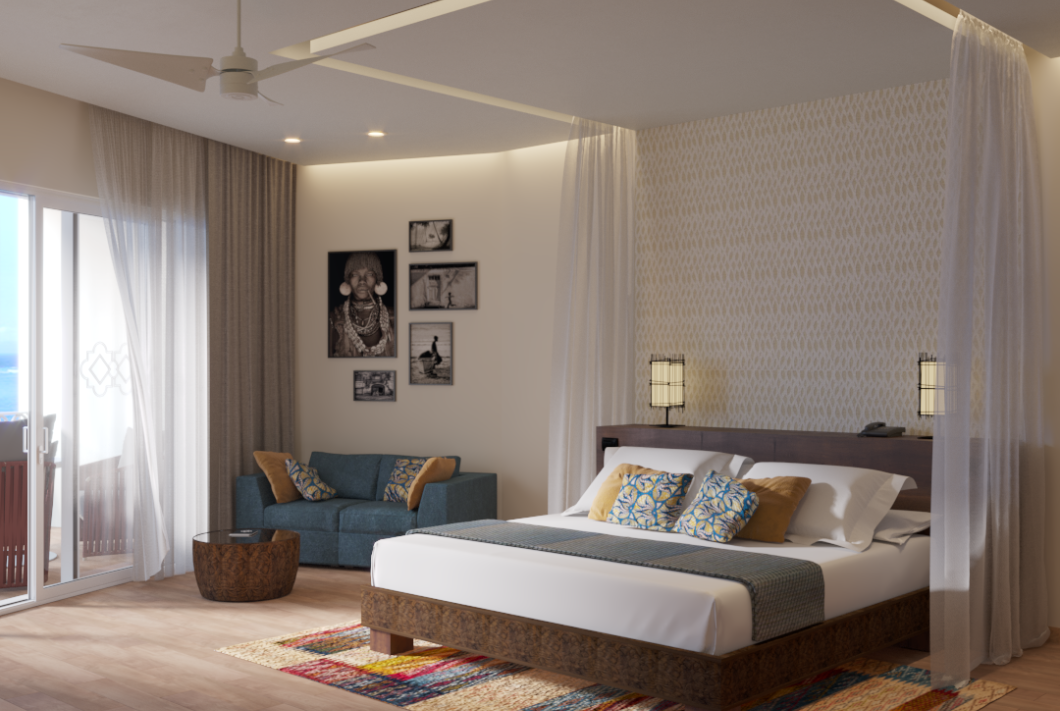 Set in its own landscaped gardens planted with tall native trees and tropical flowers, Emerald Zanzibar Resort & Spa will pay homage to the natural world and Zanzibar's rich culture in its guestrooms and restaurants, weaving contemporary elements into the traditional designs and patterns of the island.
Guests at the all-suite resort will find themselves mesmerised by panoramic views of fishing boats anchored in the shallow waters and the palm-covered outline of Mnembe natural park immediately in front of the beach, while the elevated, east-facing location means it will be the perfect spot for sunrises.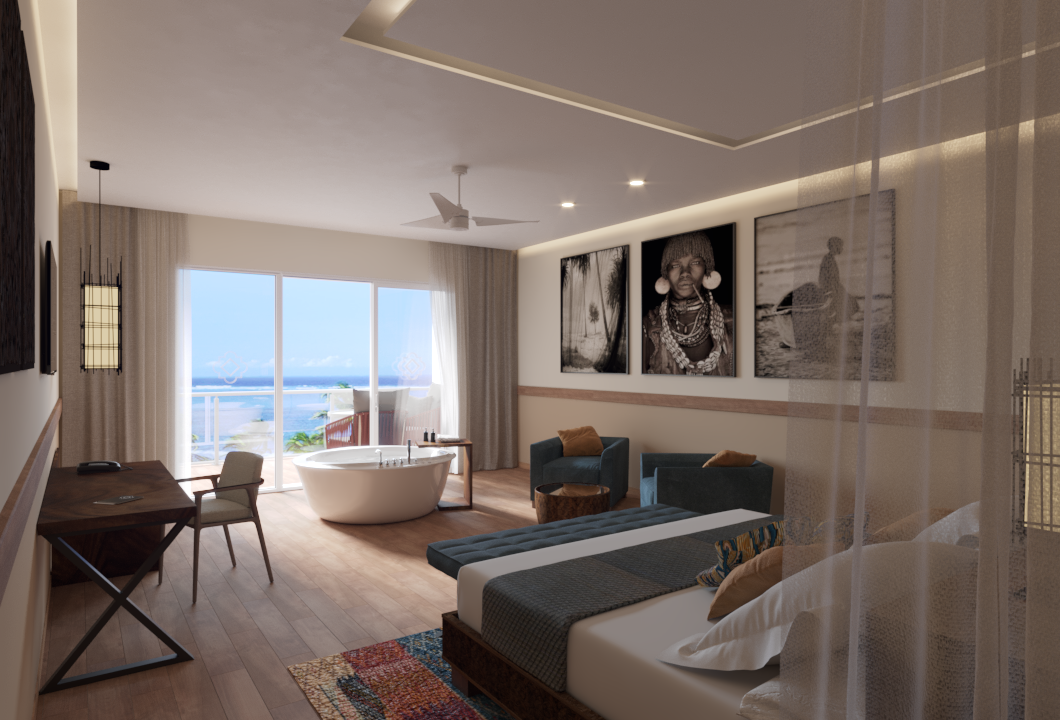 Like its sister property in the Maldives, Emerald Zanzibar Resort & Spa will offer Emerald's Deluxe All-Inclusive stay package, which includes dining around at a selection of restaurants, non-motorised water sports, a snorkelling excursion and a boat tour once a week.
As well as a collection of land and water-based experiences around Zanzibar, the resort will be home to a wellness hub and dive centre - the base from which to embark on snorkelling and diving adventures around the reef - and a calendar of gala events and tropical evenings under the stars will be unveiled when the resort opens in June 2022.