W Hotels, the design-focused brand that debuted in New York back in 1998 has always appealed to a younger market sector, with bold and vivid interiors and a focus on social spaces and lifestyle. One of the greatest innovations to have emerged from the brand is the W Sound Suite, a fully-equipped professional grade recording studio where musicians, DJs and podcasters can flex their creativity.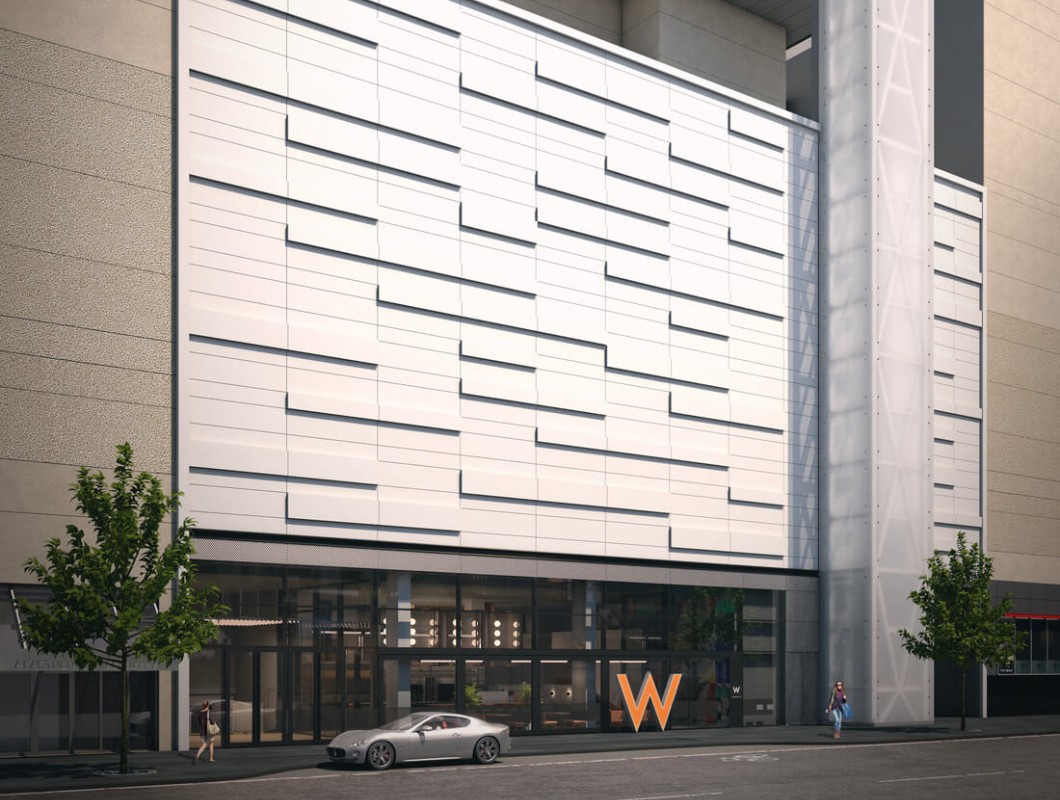 Newly opened W Toronto is home to the first W Sound Suite in Canada, providing a platform for hotel guests and local artists alike to practice their craft. Situated off the Living Room, W Hotels' signature lobby lounge concept, the W Sound Suite is packed with tech that can be used for everything from capturing a live music session to recording a podcast.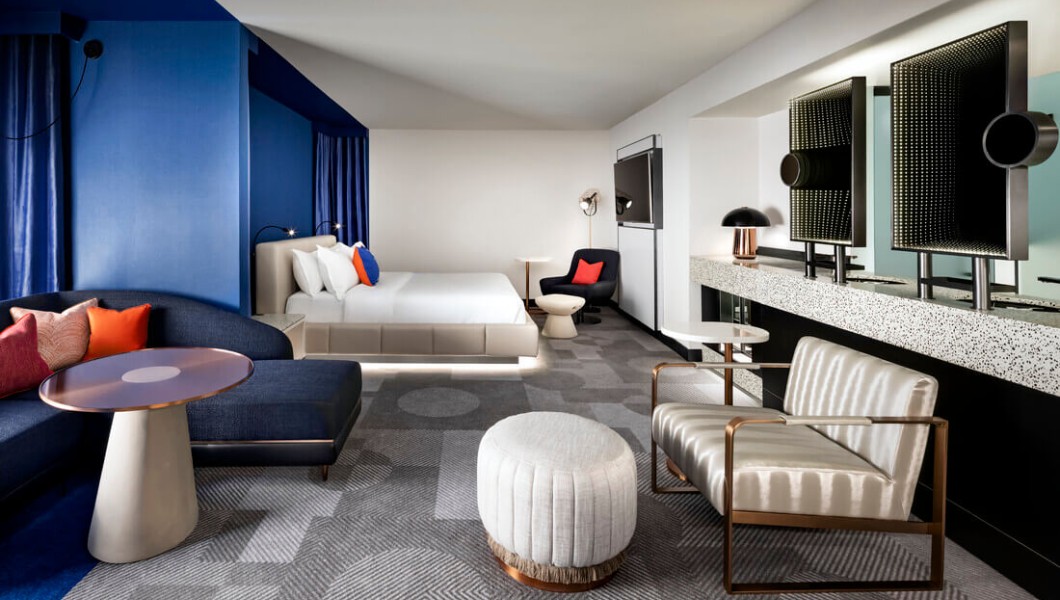 Outside in the Living Room, a vibrant space in jewel tones and velvet furniture that evokes Toronto's '60s and '70s counterculture movement, guests gather around a communal fire pit and the circular destination bar to enjoy live music and DJ-spun tracks each evening.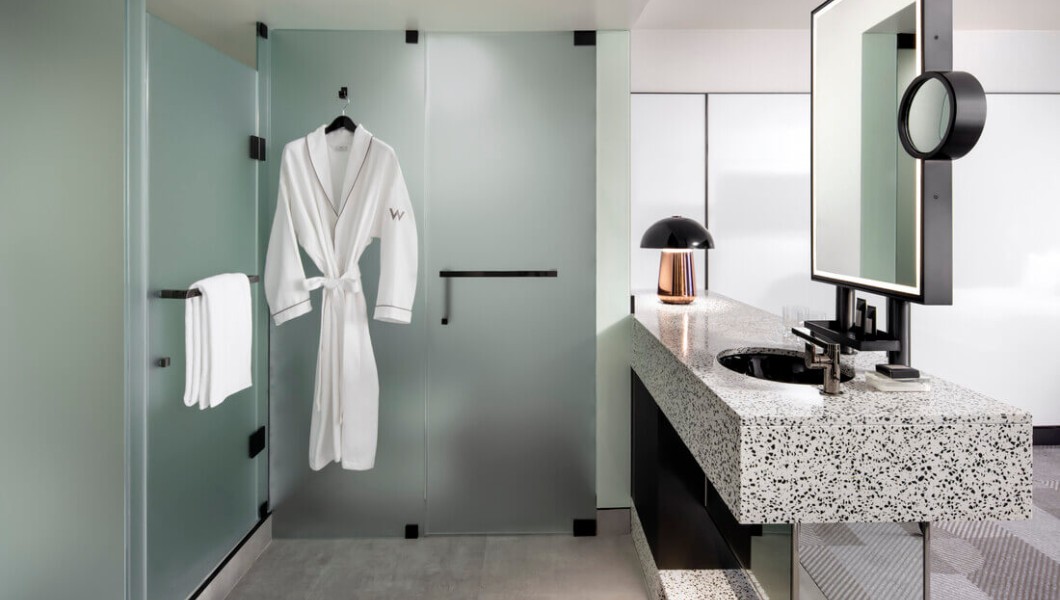 Situated in Toronto's Yorkville neighbourhood, the hotel is an example of the Brutalist architectural movement, with a blocky exterior that has been transformed by Montreal-based creative agency Sid Lee. Warm LED lighting now illuminates the exterior, and a glowing orange lift draws the attention of passers-by as it moves up and down the building.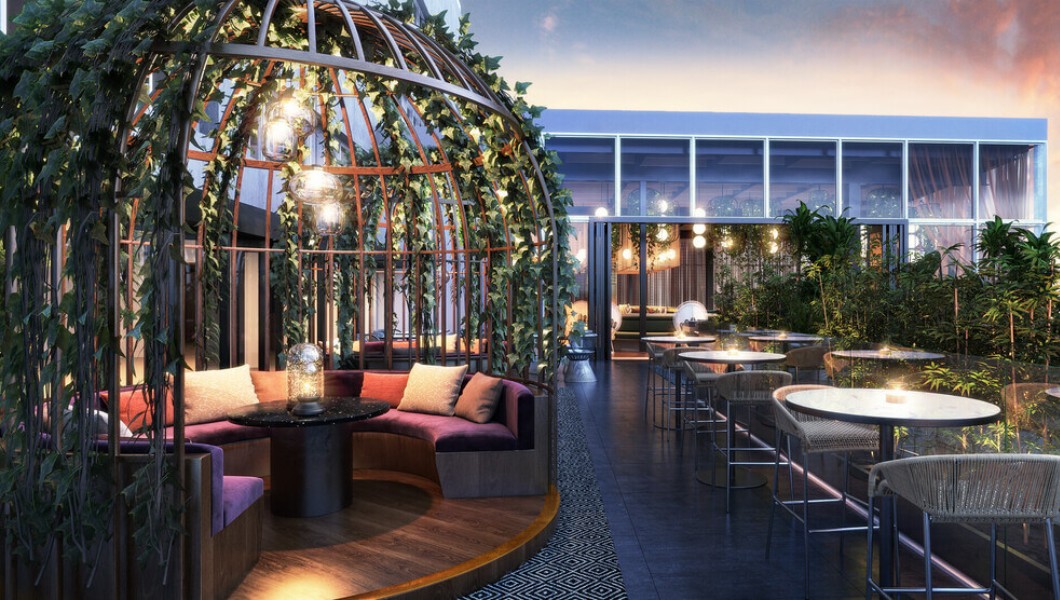 The 254 guestrooms and suites are inspired by the city's theatre district, with a sapphire velvet curtain behind the headboards controlled at the touch of button, and stage-inspired pendant lamps hanging on either side of the beds: a dramatic flourish to conclude each day in this creative haven.