Four Seasons Hotels and Resorts has revealed plans for an all-new Four Seasons Private Jet that will take flight in early 2021, evoking the bygone glamour of air travel coupled with thoughtful, guest-centric design. A new A321LR aircraft, part of the new Airbus NEO family, is being fully customised by Four Seasons and tailored to the continually evolving vision of its Private Jet experience.
Built to replace the current aircraft, the new Four Seasons Private Jet will offer the widest and tallest cabin in its class. Its key features include a new spacious lounge area that invites socialising among guests, and also becomes the stage for a series of Four Seasons artisans to showcase their talents and craft in interactive workshops.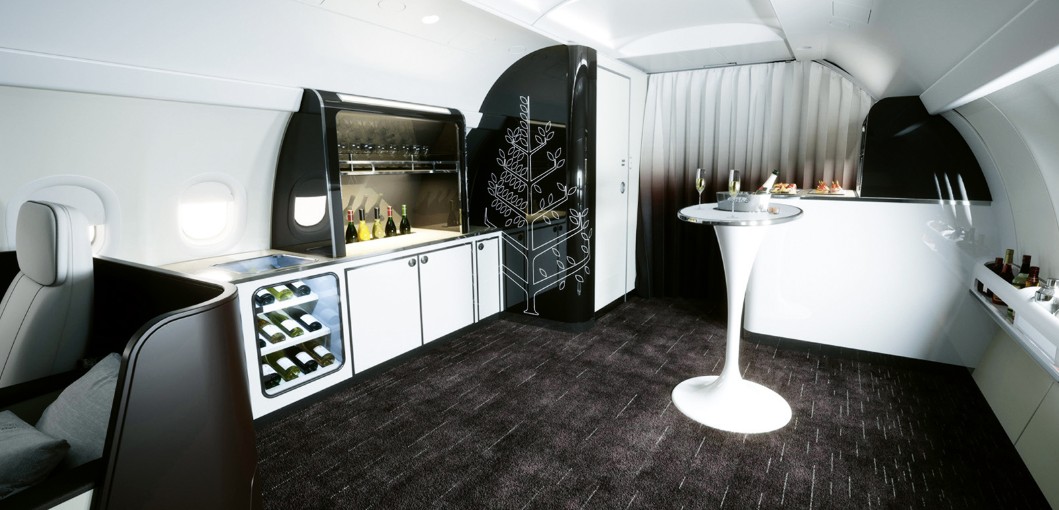 With only 48 custom handcrafted seats designed by Optimares, with leather from Italian producer Poltrona Frau, new purpose-built personal ottomans at each seat will encourage interaction. Lavatories are also being expanded for added comfort and flexibility. All-new itineraries aboard the new Four Seasons Jet are currently in development and will also be unveiled in 2019.