Are you free September 15-25? Do you happen to be a wealthy John Legend super fan with time on your hands? Then this trip is just for you – and up to 49 of your close friends. The Four Seasons Private Jet debuted last year to much acclaim. The move to convert a regular Boeing 757 into an ultra-luxe, branded hotel jet stole headlines the world over, and now the hotel company is putting it to good use.
The latest itinerary is, dare we say, legendary, and stops off at six destinations over 11 days, completely curated by Grammy-winning recording artist John Legend. The 36-year-old selected five cultural hot spots for what Four Seasons describes as the ultimate insider adventure. Legend himself sums it up by saying: "All the things that we're going to do—the music, food and wine—they're all the kinds of things that I do, not just on vacation, but all through my life. These are things that I think about and care about. So [The Legend Experience] is truly inspired by my own passions."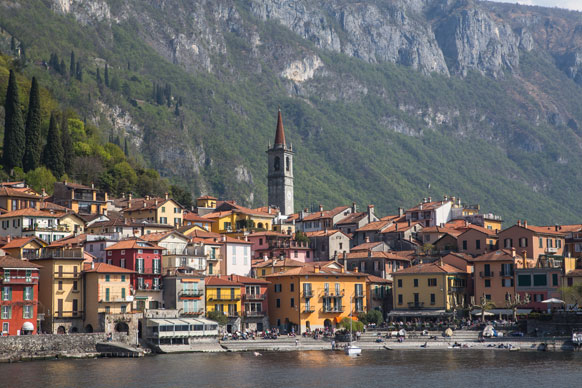 Lake Como, Italy - where Legend proposed to his wife, Chrissy Teigen
The full experience will cost a total of $120,000 (whereas a single element is a more affordable $11,000) and will take you from Napa Valley to New York, Paris, London, Milan and Lake Como. The 11-day odyssey includes indulgent meals prepared by leading chefs, wine tasting with world-class sommeliers and, of course, an intimate concert with "the Legend".
"The first day of the trip is in Napa Valley and includes a visit to Raymond Vineyards, where I'm going to launch my new wine called the LVE Collection [Legend Vineyard Exclusive]," explained Legend. "It'll be a chance for everybody attending the event to get to taste that before anyone else in the world will," he added.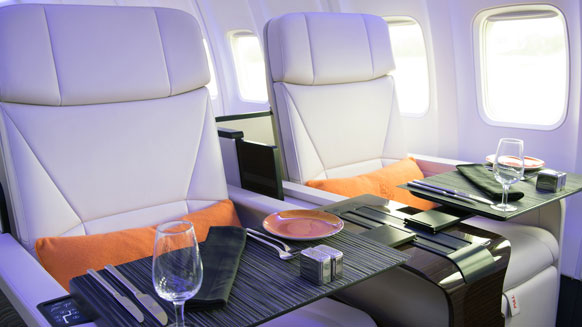 Read for some fine dining aboard the Four Seasons Private Jet
You'll also get to meet Aston Martin's head of design for a personal tour around the British marque's London facility. The top hotel highlight is probably Four Seasons Hotel George V, one of Paris' hotel gems, where guests will arrive in time for a private tasting in the property's legendary wine cellar, before jetting to Lake Como to kick back in the foothills of the Alps – where John Legend fell in love with and proposed to his wife, Chrissy Teigen.
The luxury doesn't pause in between cities, thanks to the 757's custom interior, leather flatbed seats, Bose electronics, Bulgari amenities and Mongolian cashmere blankets. But you're probably wondering whether John Legend can be convinced to join the party at 30,000 feet? "I'll be there on several of the jet trips and in several of the cities. I won't be there every single day, but I will be there most of the trip. I will definitely be on the airplane and talking to everyone and be part of the trip," said the superstar singer.