It was hammering with rain when I landed in Istanbul's Ataturk International Airport, but the weather did nothing to put me off my swing. I sent dozens of balls rocketing down the driving range, unhindered by umbrellas or waterproof gear. A few other passengers stopped to have a look, then hurried around the corner, where chefs were hauling a fresh batch of pide from the stone-brick oven.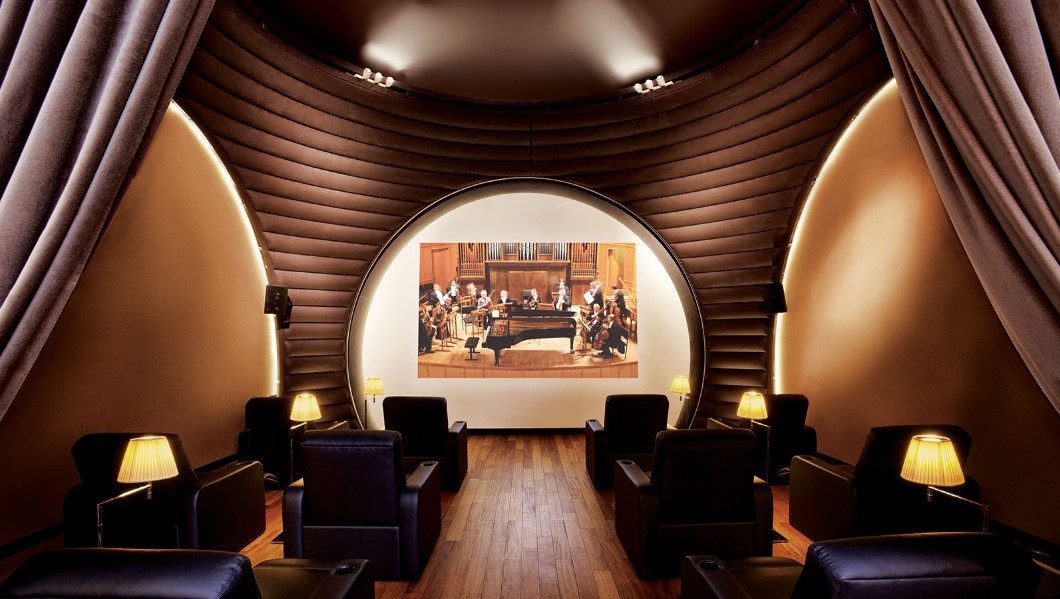 You don't have to travel far in Istanbul to find these kinds of activities; you don't even have to leave the airport. Awarded 'Best Business Class Lounge Dining' by Skytrax for two years in a row, the Turkish Airlines Lounge Istanbul is secreted away behind a non-descript entrance at one end of the main concourse at Istanbul's Ataturk International Airport. Like a vast Ottoman Tardis, there's much more to this contemporary styled lounge than meets the eye.
A magnificent blend of private members' club, high-tech business centre and trendy gastrobar, the 6,000 sqm lounge spans two floors, with various nooks and crannies to cater to the needs of every kind of guest. Visitors are greeted by the green baize of a billiards table and floor-to-ceiling bookshelves lined with art-house books from Assouline and Taschen. Ghostly grand pianos play smooth lounge jazz – their ivories tinkling without the aid of human fingers – and the low murmur of conversation fills the air.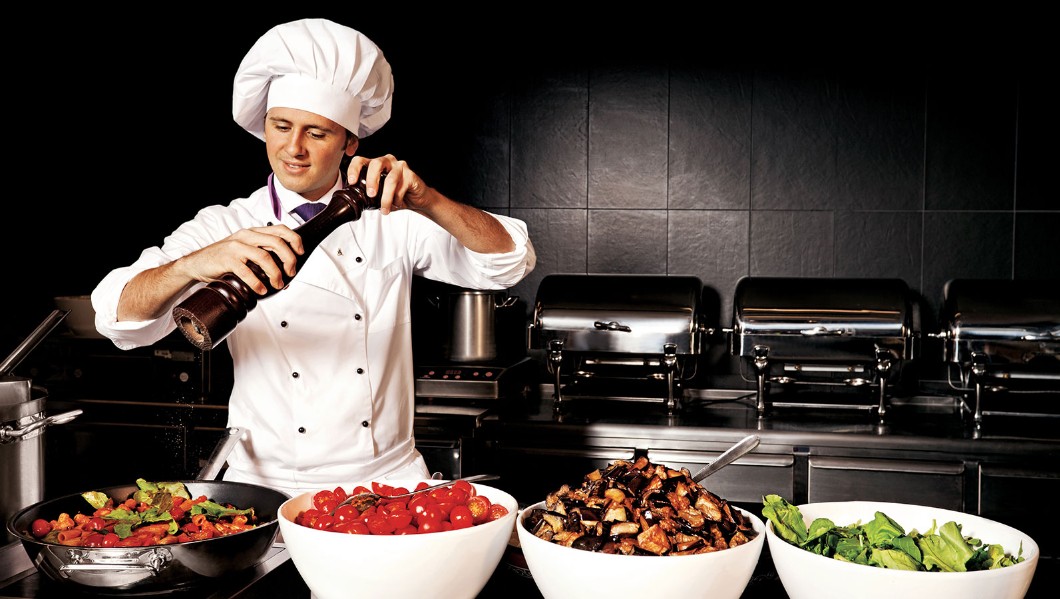 I checked in for a self-inflicted seven-hour layover during the journey between London Heathrow and Dubai, to see what this much-celebrated lounge has to offer. (I should note that the journey from London to Dubai can be done with a much shorter layover, but to maximise my time here, I elected for the longer stop-off.)
Next to the entrance, a private cinema is hidden from the rest of the lounge behind golden drapes, and plush leather sofas invite movie-lovers to slip away into the world of the big screen, while little ones blow off steam in the supervised play areas.
Roaming masseuses relieve the aches and pains of air travel with short but highly effective neck and shoulder massages, and a bank of LED screens keep passengers up to speed with the world's news – all available via the lounge's multi-channel headsets.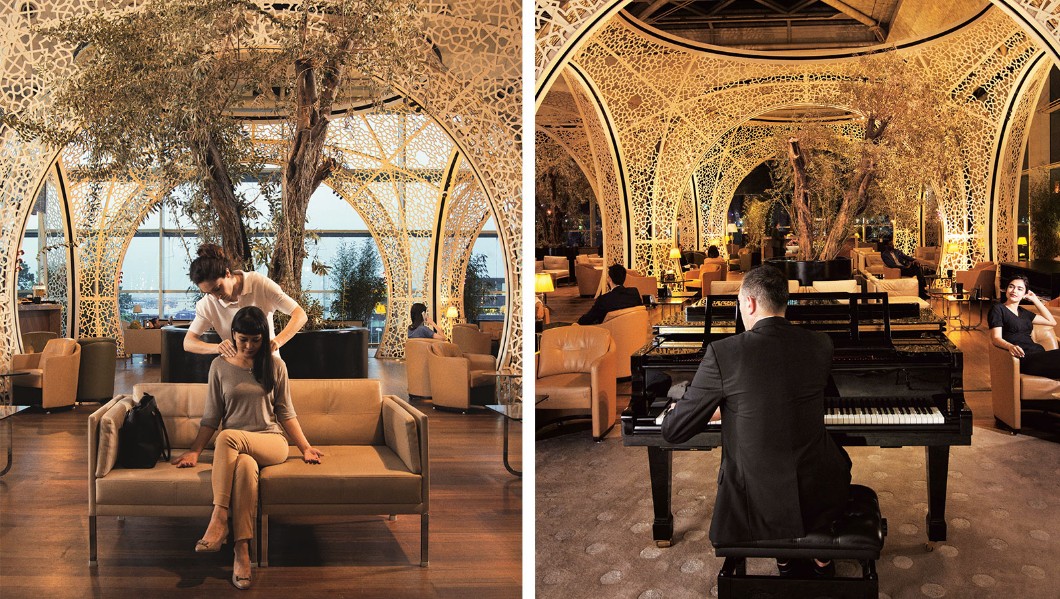 The dining options are extensive: there's a selection of local olives and nuts to accompany a generous variety of good Turkish wines; the aforementioned pide station serving traditional Turkish flatbreads with assorted toppings; a Japanese stand celebrating the airline's new route to Tokyo; and traditional Turkish 'manti' – spiced meat ravioli.
On the new lower floor, reached via a magnificent central staircase-cum-sculpture, there's a golf simulator (which occupied a fairly large portion of my time in the lounge), plus Scalextric track, two PlayStation 4 consoles for younger visitors, and yet more traditional Turkish dining options: Turkish sesame-topped bagels ('Simit') with countryside butter from Trabzon, was a favourite.
New to the offering is the Istanbul Bosphorus Experience: an optional city tour available for business class passengers with a layover time of seven hours or more. Passengers who reserve the service in advance are met at the gate by a guide, who will whisk them through passport control for a guided tour of the marinas of Eminönü or Karaköy, a private cruise on the Bosphorus, and a visit to Çıragan Palace Kempinski Hotel, where traditional Ottoman cuisine is served before returning to the airport.
But with darkness looming and the rain pouring, I was quite content to enjoy the sophisticated atmosphere of the lounge, admire the Ottoman style architecture and drive a few more golf balls down the range.
Turkish Airlines Lounge Istanbul is available to Turkish Airlines business class passengers, Miles&Smiles Elite and Elite Plus cardholders traveling in comfort or economy class, Star Alliance Gold and Turkish Airlines Corporate Club members. www.turkishairlines.com