British luxury travel websites VeryFirstTo.com and Holidaysplease.co.uk have joined forces to offer affluent foodies the ultimate fine dining experience – a six month world tour that will see clients dining at all 109 three Michelin starred restaurants across the globe.

The culinary adventure features trips to the most highly decorated restaurants across 12 countries, including The Fat Duck in England, Lung King Heen in Hong Kong, Sushi Yoshitake in Japan and Le Meurice in Paris (pictured below).

Highlights include the delicacies of Alain Ducasse in Monaco, creative dishes by experimental chef Heston Blumenthal in the UK and traditional Basque cuisine at Arzak in Spain.

As part of the package, participants will fly from city to city in business class cabins and stay in five-star hotels including Claridge's in London, Hotel de Paris in Monte-Carlo and Trump International in New York.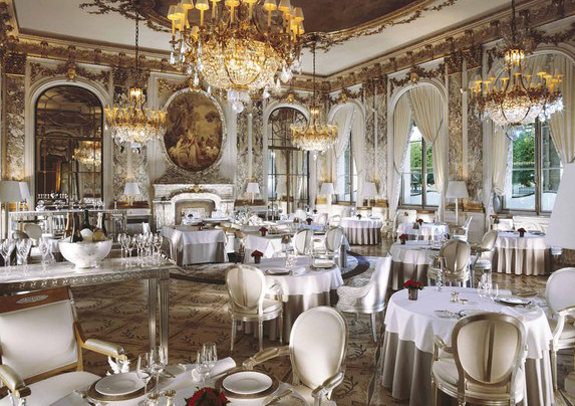 For those seeking food heaven, the trip will cost around US $275,000 per couple*, including flights, accommodation and restaurant reservations.

Although this seems like a significant sum, we don't actually think that it's a bad deal, especially when you consider that a hotel room at a top-flight hotel could cost around US $1,000 per night and business class airfare for an around-the-world trip could run into six figures.

To sweeten the deal, a donation of $2,200 will be made to British charity The Prince's Trust for every trip that is purchased.

*This is an approximate price based on guests spending around GBP 500 (US $755) per meal. Guests will pay for all their own meals. Reservations will be made in advance by the organiser. Please contact the companies listed above for further price information.